My Neighbor Totoro: the film that captured our childish imaginations and sent us scrambling for our leaf umbrellas on rainy days, hoping to catch the Catbus. Despite his long career as a film director, Hayao Miyazaki has yet to create a character more loveable, recognized, and kawaii than his 1988 Totoro.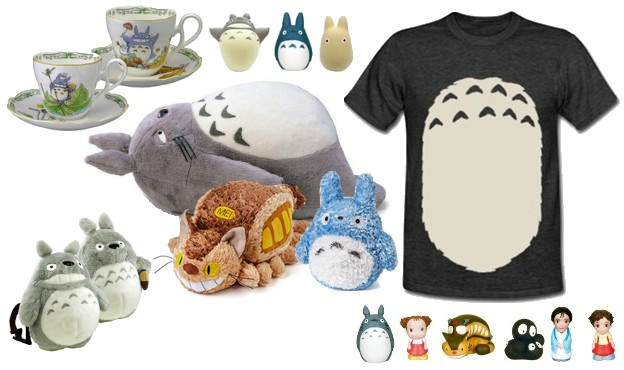 Our childhood days of searching for the gentle forest spirit within our backyards and neighborhoods may have come to an end, but every Studio Ghibli fan knows that the next best thing to literally having Totoro as an imaginary neighbor is surrounding yourself and your home with the most magical Totoro merchandise. From kitchenware to bedroom décor and on-the-go Totoro merch, let's dive into the most recommended magical cat collectables!
Totoro Bento Boxes
In My Neighbor Totoro, Satsuki makes a special bento for her little sister, Mei, filled with rice, shishamo (salt water smelt), peas, sour plum, and sprinkled with sakura denbu (sweet fish powder dyed pink). Satsuki uses a plain bento box to hold the meal in the movie, but with the assistance of a Totoro-themed bento box of your own, you can make the same meal even more authentic. If you're into the art of kyaraben (decorating your bento to look like your favorite anime, gaming, or manga characters), you can even recreate your favorite scene from the film with Totoro-shaped rice balls, boiled eggs, vegetables, and meat.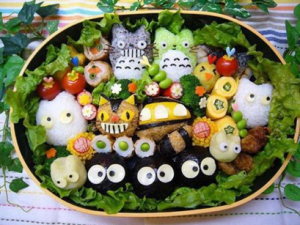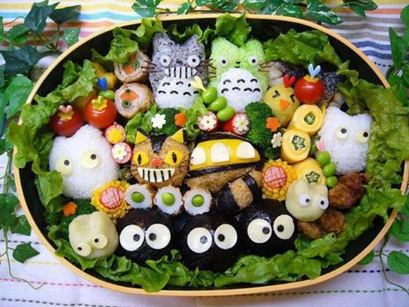 Totoro bento boxes come in as many shapes and sizes as Totoro himself, and many of them are sold in boxed sets or collections. For example, the set below contains three bento boxes, a thermos, eating utensils, and a small towel. We highly recommend the Totoro Garden Series line!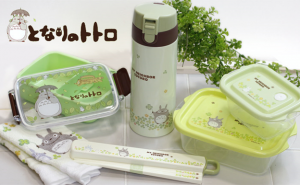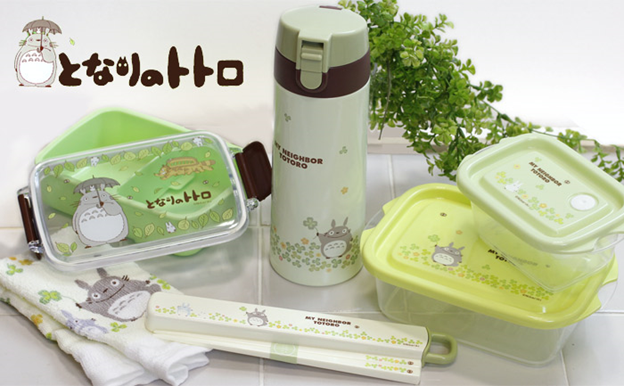 Totoro Backpacks
While there are many Totoro backpacks to choose from, they primarily come in two different forms: standard backpacks with Totoro patterns and designs, and plush, strap-on backpacks shaped like the large, grey feline friend. Which one is best for you depends on your personality!
If you're a Totoro fan and proud to show it, or you're looking for a creative and unique backpack, then the plush Totoro is the way to go. For something a little less obvious and more functional, the standard backpacks by Nibariki are ideal and no less creative; with acorn-shaped beads, pastel colors, and a multi-storage, rucksack design, the standard backpacks give off an aura of adventure and imagination. Whichever design you choose, your valuables will be safe under the protection of the gentle forest spirit.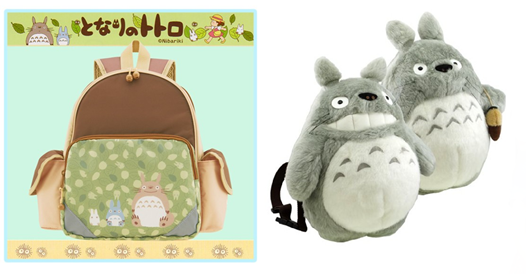 Totoro Finger Puppets
Studio Ghibli has a long tradition of releasing finger puppet sets based on all their landmark films—from Spirited Away to Ponyo. My Neighbor Totoro is no exception. This Totoro merch is considered a rare collector's item, one difficult to obtain completed. The collection comes packed in an acorn-shaped container with 16 unique puppets, including the different Totoros, Mei, Satsuki, Kanta, and the Catbus.
Even if you're "too old" to play with finger puppets, these make for a unique collector's piece in an ever-expanding line of Ghibli merchandise. As a bonus, they double as the perfect way to introduce the youngest members of your family to the wonders of Totoro.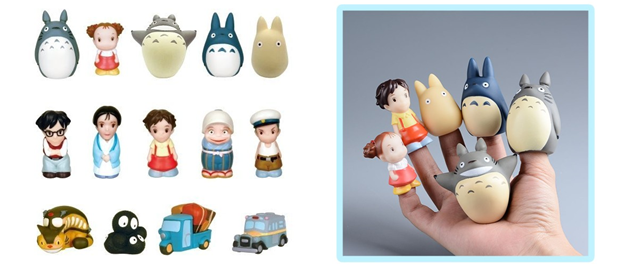 Totoro Plushies
You know you want one—on your bed, on your sofa, alongside your other Totoro merchandise, or in your arms. Wherever you take your Totoro plushie—to Cons, commutes, or just within the comforts of your home—he's sure to bring a smile to everyone's face, including yours.
Choosing the perfect Totoro plushie can be a daunting challenge, so here are a few we recommend:
Jumbo Size Sleepy Totoro Plush
Created by exclusive Totoro plushie maker, Sun Arrow, this large-as-life plush measures 29 inches! Praised for its accurate proportions and soft, huggable design, it's the ideal Totoro plush to leave reclining on your couch or bed. It might not be large enough to sleep on, but it doubles as a rather appropriate head pillow. Imported from the manufacturer in Japan, it's one of the pricier plushies available, but customers praise it for its adorable, soft features and accurate detailing.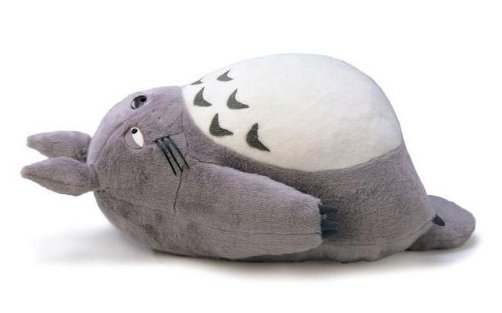 GUND Fluffy Totoro Plush
GUND seems to create plushies from pure magic itself. Their specially-designed fur feels feathery and wooly to the touch, ensuring you get the absolute most out of their huggability. Soft bean stuffing keeps them balanced upright. Ranging from 4in to 13in, GUND's Totoro plushies come in grey and blue variants. In addition to specialized versions of the Totoro—holding his umbrella, leaf umbrella, or leaf-wrapped package—GUND also has a Catbus plushie available for purchase.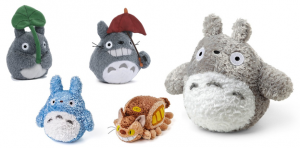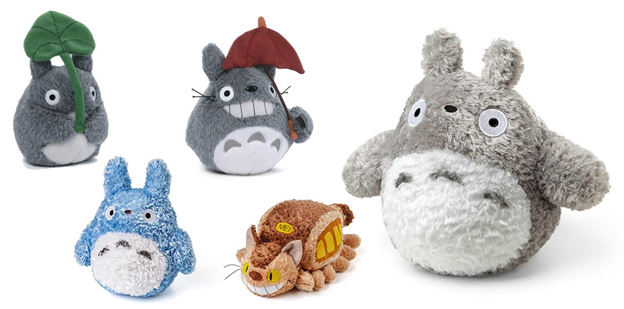 Sleeping & Snoring Totoro Plush
Cats tend to nap quite a lot, and Totoro is no exception! You can capture him even in his sleeper moments with two small variations of the sleeping, snoring Totoro theme. Both plushies feature robotic movement and snoring sound effects. The newer of the two opens and closes its mouth while it snores, and occasionally growls and barks. The other slumbers more peacefully as its chest rises and falls gently.
Totoro Tea Sets
Tea is an important part of Japanese history and culture. Today, it's a beverage enjoyed by many, and what better way to serve and sip your tea than with pastel Totoro teacups From Japan? Esteemed tea set maker, Noritake, has created multiple Totoro tea sets for serious collectors. Each set comes with two plates and two cups, crafted from delicate bone China and painted with season-themed Totoro designs featuring leaves, acorns, flowers, and soot spirits.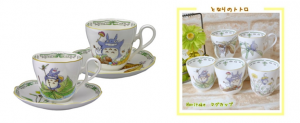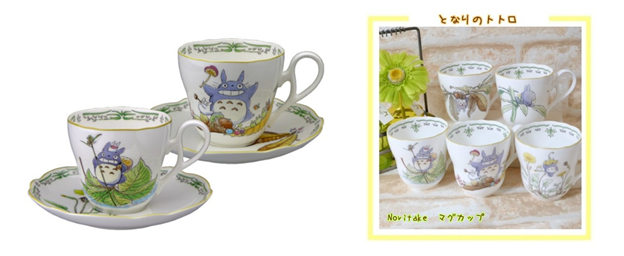 Additionally, Noritake released a set of milk tea cups and plates, featuring more rounded, flatter designs that were originally released once every two months in 2005. Today, the set of six designs is considered a collector's piece that is often difficult to pin down, but connoisseurs of tea and Totoro alike find themselves in pursuit nonetheless.


Totoro T-Shirts
Totoro T-Shirts are a simple, on-the-go way to show off your love for Miyazaki's renowned forest spirit. From the Studio Ghibli logo, to trendy patterns and Totoro-furred designs, the styles are as unique and varied as your own personality. Slip on the Studio Ghibli logo shirt to showcase your Miyazaki fandom, or try the furry, Totoro-bellied tee for something a little more comical. It's Totoro merch that fits your mood!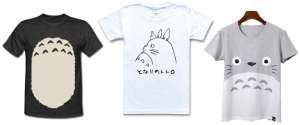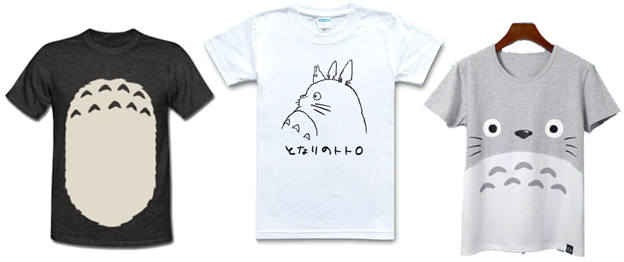 Ghibli Museum Merchandise featuring Totoro
The Studio Ghibli Museum in Japan features exclusive merchandise not sold anywhere else in the world, making it a hot-spot for fans of Miyazaki's work. Here are just two of our picks for Totoro-themed merchandise sold at the museum:
Stained-glass-styled Postcards
Send one to your friends to tell them of your adventures in Tokyo's Mitaka, or keep it for yourself because it's almost too beautiful to give away! Open the backs of these unique cards to let the light reflect through their stained glass design.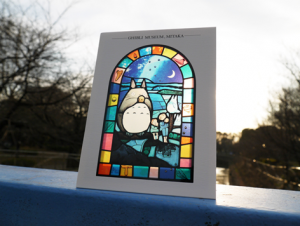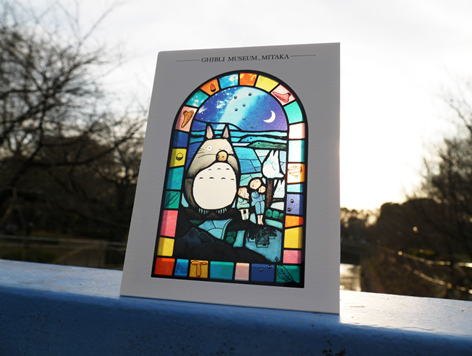 Museum Emblem Cookies
Chocolate, tea, almond, sesame, maple… Is your mouth watering yet? These Ghibli-inspired treats are certain to satisfy your sweet tooth. A different Ghibli character or symbol is featured on each flavor, including Totoro's mischievous soot spirits!


Where to Buy Totoro Merchandise
The most authentic and professionally crafted Totoro merchandise comes straight from the heart of Japan, where Hayao Miyazaki himself was born. That often makes it difficult to obtain—a process made simple by online proxy and shipping services like FROM JAPAN. Don't forget to browse our collection of Totoro merchandise for these items and more!