Pokemon Dolls (ポケモンドールズ), also known as Poke Dolls, is a line of adorable plushies known for their super-cute chibi-like appearance. In recent years, the series has branched out to include a variety of items including stationery, keyrings, mascots, and more – all with adorable Poke Doll-inspired illustrations. Read on to see our roundup of the cutest line of Pokemon merch out there!
Pokemon Dolls – Plushies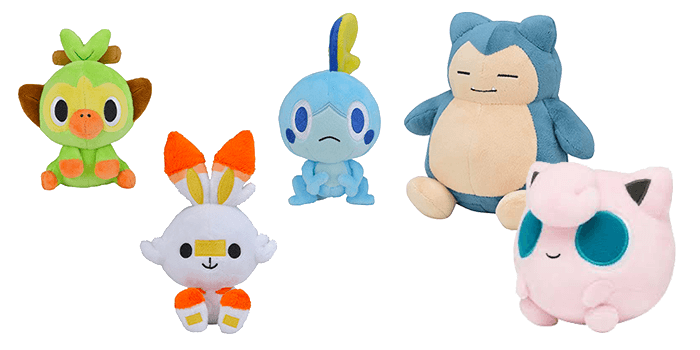 Pokemon plushies don't get much cuter than this! Over 100 Pokemon from Generation 1-8 have been transformed into these chibi plushies, all made from super-soft material. The plushies usually stand around 15 cm tall, but some jumbo 30 cm tall Pokemon Doll plushies have also been made. Galar Region Pokemon were the latest additions to this line of plushies, each as adorable as the next!
Pokemon Dolls – Mascots
Release Date: June 2018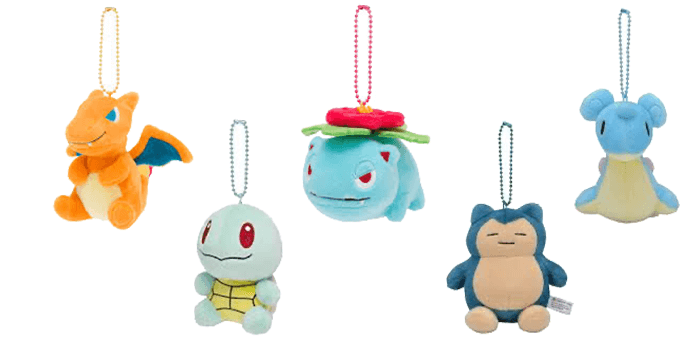 For those who want to carry around their Poke-friends wherever they go, look no further than the Pokemon Dolls mascots! The mascot versions of the Pokemon Dolls are soft to the touch like their plushie counterparts and just as cute. Attach your Pokemon Doll mascots to your favorite bag or jacket so they don't miss a single step in your adventures!
Pokemon Dolls House
Release Date: September 2018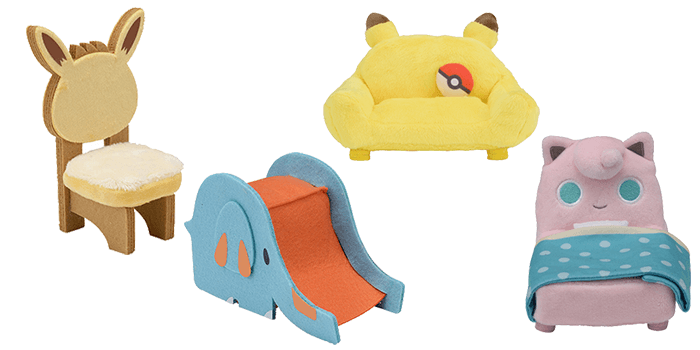 The Pokemon Dolls House collection is one of the latest additions to this line of merch and includes a range of furniture and accessories designed for your Pokemon Dolls plushies to play with. You can make sure your Poke-pals have fully furnished homes with Pokemon-shaped beds, chairs, play-slides, and more!
Pokemon Dolls – Stationery
Release Date: July 2019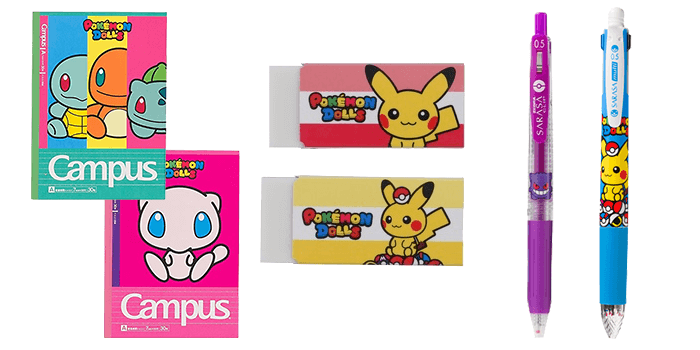 A few of the most popular Japanese stationery companies have teamed up with the Pokemon Center to bring out some too-cool-for-school Pokemon Dolls-inspired notebooks, erasers, pens, and pencil cases. Be the envy of your class with this gorgeous lineup of bright and colorful Pokemon Dolls stationery!
Search for Pokemon Dolls merch with FROM JAPAN!
Do you want to catch 'em all and add these adorable Pokemon Dolls to your Poke-collection? Well you don't have to search the land far and wide in order to get your hands on some awesome Poke-swag! By using FROM JAPAN's proxy bidding and buying service you can get tons of Japanese-exclusive items shipped directly to your door. Happy Poke-shopping with FROM JAPAN!