Cynthia has been made into a "Nendoroid", and will be for sale as Pokemon Center official goods!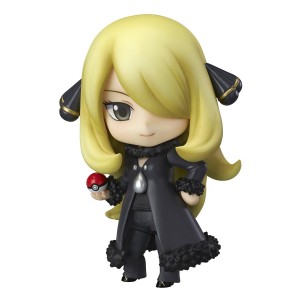 Introducing Cynthia, the first female champion in the Pokemon series, who has been made into the incredibly popular deformed figure series, "Nendoroid"!
She will be sold as Pokemon Center official goods!
Right now they are in production! From Saturday, March 7th, pre-orders began!
So, what is a "Nendoroid"?
It's a deformed figure series where anime and game characters, or possibly even living people, are made into figures that are about 10cm tall with a head that is approximately 2.5 times the size of the body.
The arms and legs are poseable, it comes with interchangeable face parts with different expressions, as well as props that the figure can hold. It isn't a figure that you simply look at; it's a type of figure that can be held and played with.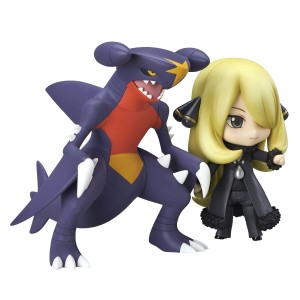 Including shipping and commission, the cost to purchase this item is…
8353 yen / 68.80 USD!
(In the case of shipping to the USA with insurance via EMS)
*Note: the cost may be different depending on where you live, what shipping method you choose, etc.
We expect this item to sell out very quickly.
Don't miss out on this chance to buy this popular item!