PokePla is Bandai's line of pre-painted easy-to-make articulated Pokemon model kits featuring a variety of Poke-favourites! We couldn't resist the prospect of owning our very own little Eevee, so we had a kit delivered to the FROM JAPAN offices and tried our hands at building this PokePla. Read on to see our attempt at putting together this super-cute model kit with some tips and tricks on how to interpret the Japanese instruction manual. Enjoy!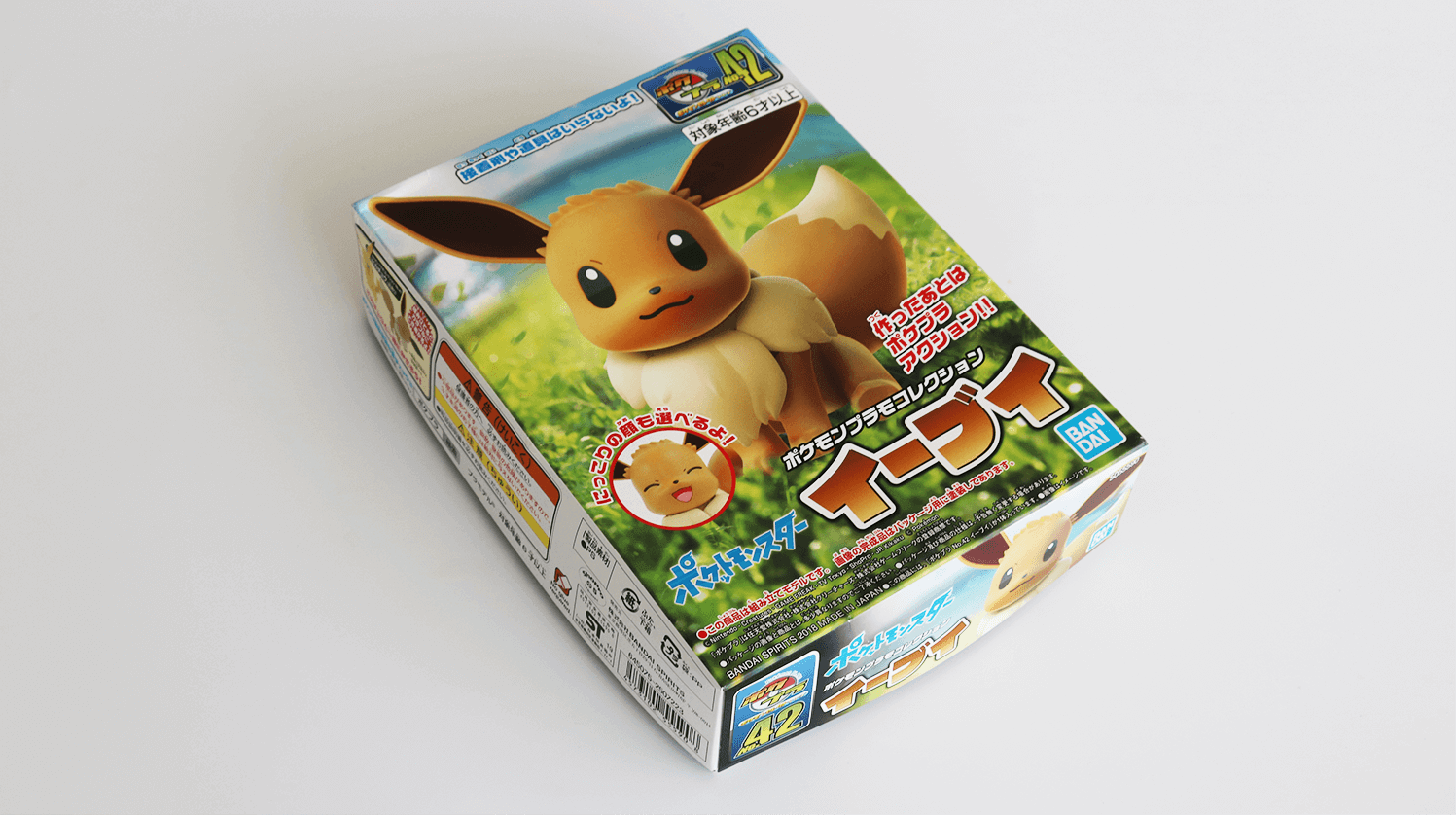 The kit came in a standard cardboard box, with Eevee staring at us with its puppy-dog eyes. Eevee is articulated like all the Pokemon in this collection of model kits, so you can have fun with poses when it comes to displaying your creation!
This PokePla model kit is aimed at those over six years of age, but we recommend that you supervise younger children when making the model.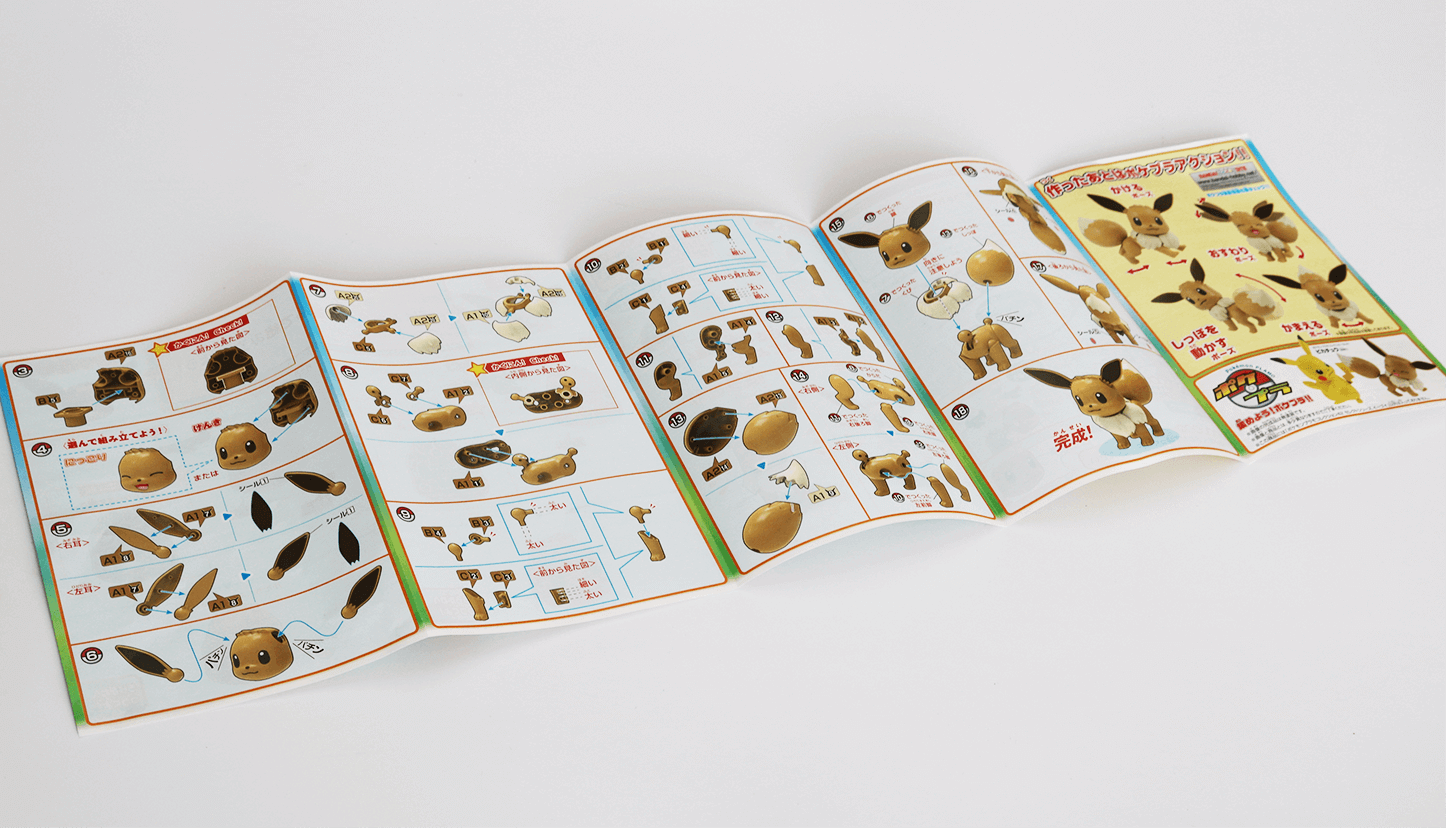 The kit comes with fully-illustrated instructions making them easy to follow even for those who can't read Japanese.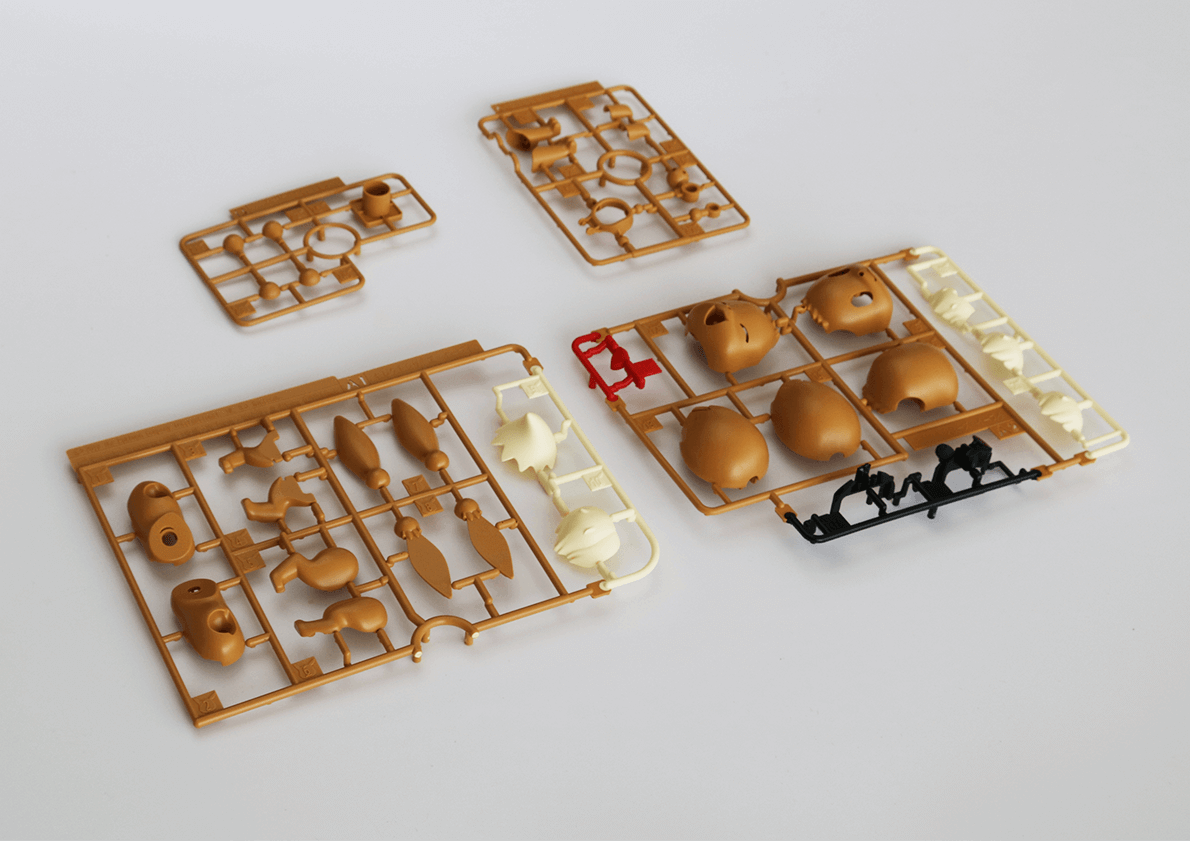 All of the parts you need to make your Eevee and divided between four different frames. The joints that hold in place the different parts are thin enough to be popped out by your hands, but we used some pliers to help cut out the parts.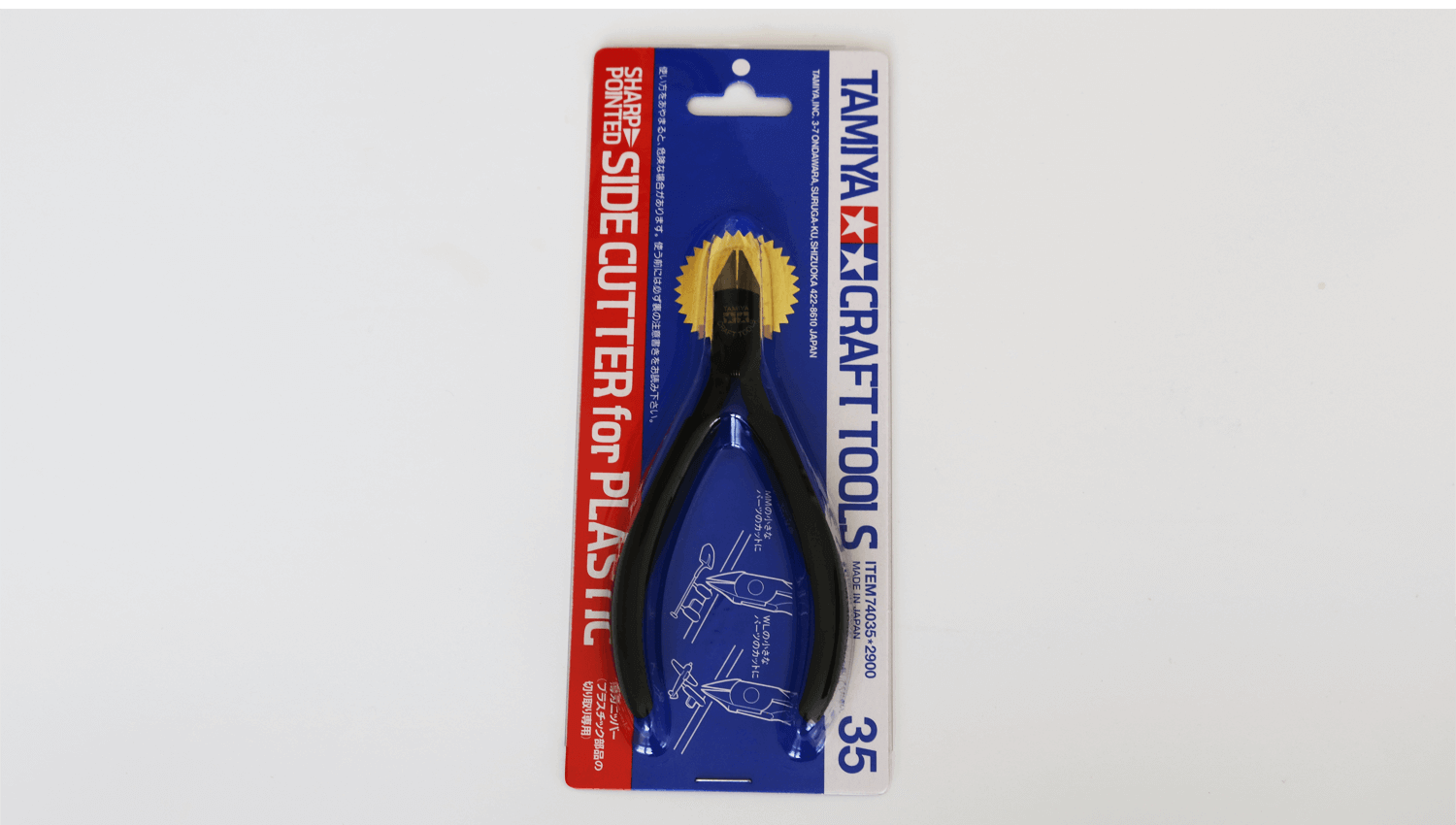 Our hobbyist manager recommended these Tamiya craft pliers which are designed to be used for plastic model kits.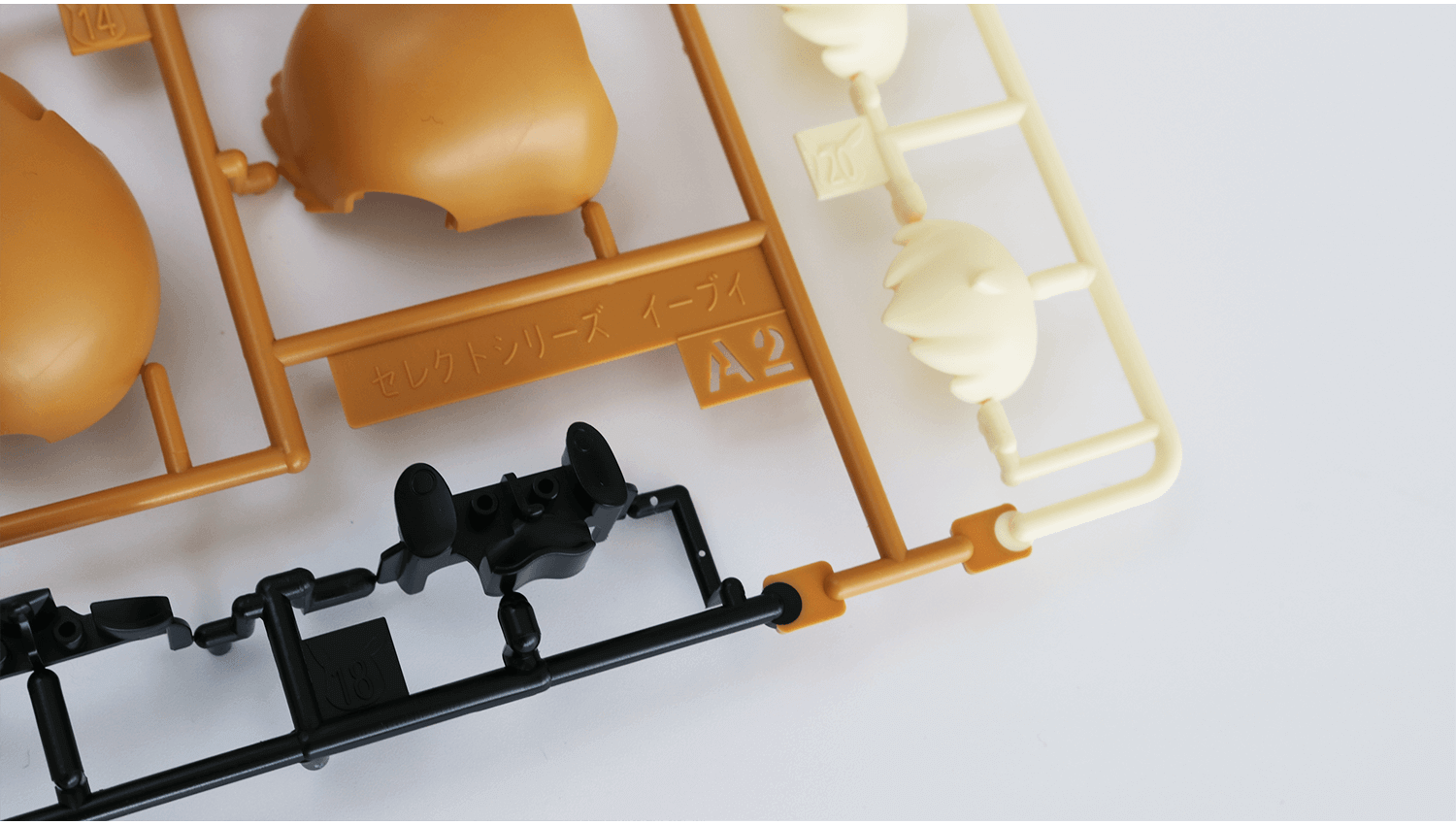 The four frames are labeled A1, A2, B, and C so you know which parts to work with when you're building the model from the instructions.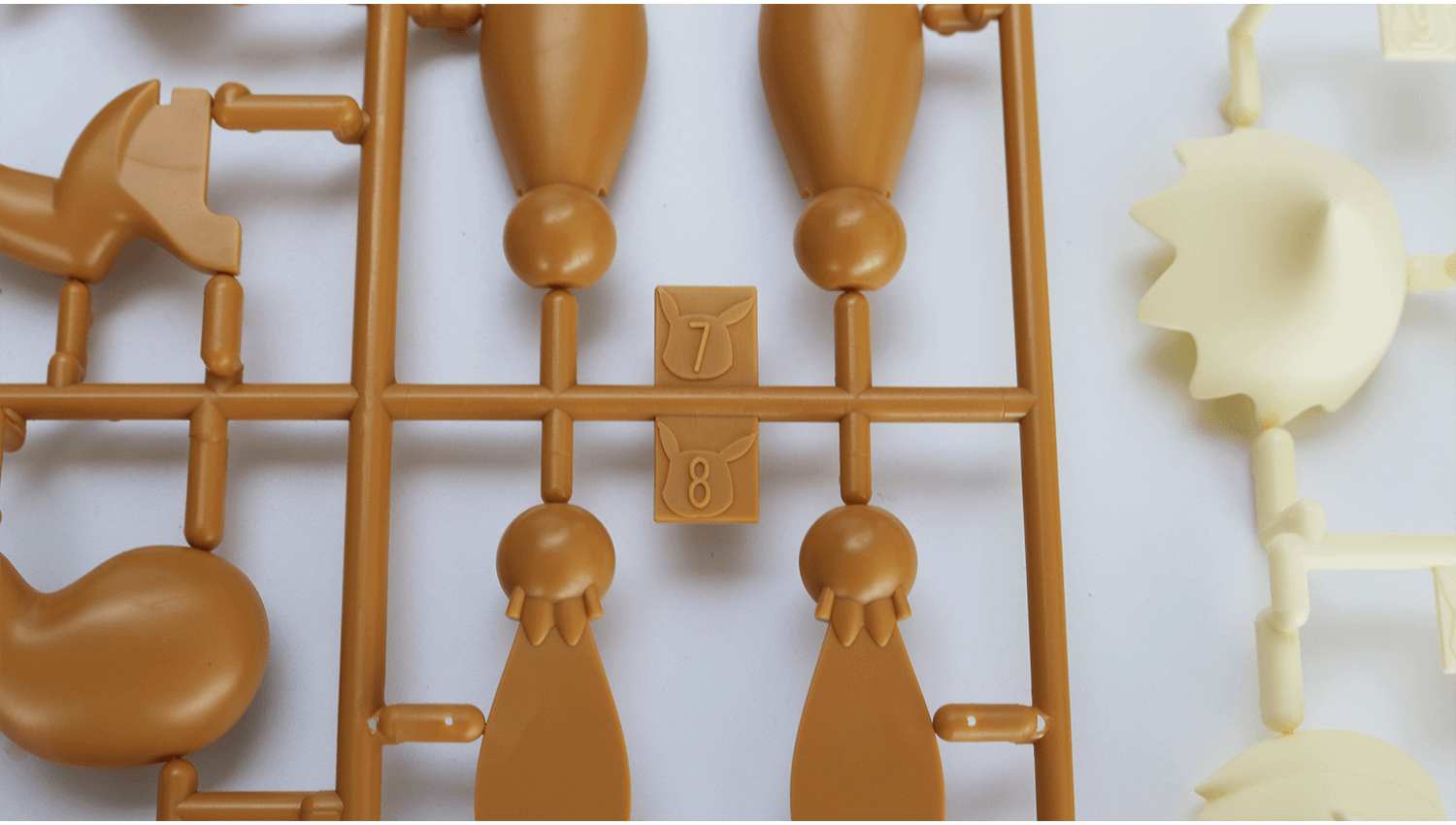 The parts are also sectioned and labeled so you know exactly which parts to use when putting the Eevee model together. If you cut out all the parts at once before you start making the model it's easy to lose track of each individual part's number, so we recommend cutting out the parts bit by bit alongside the instructions.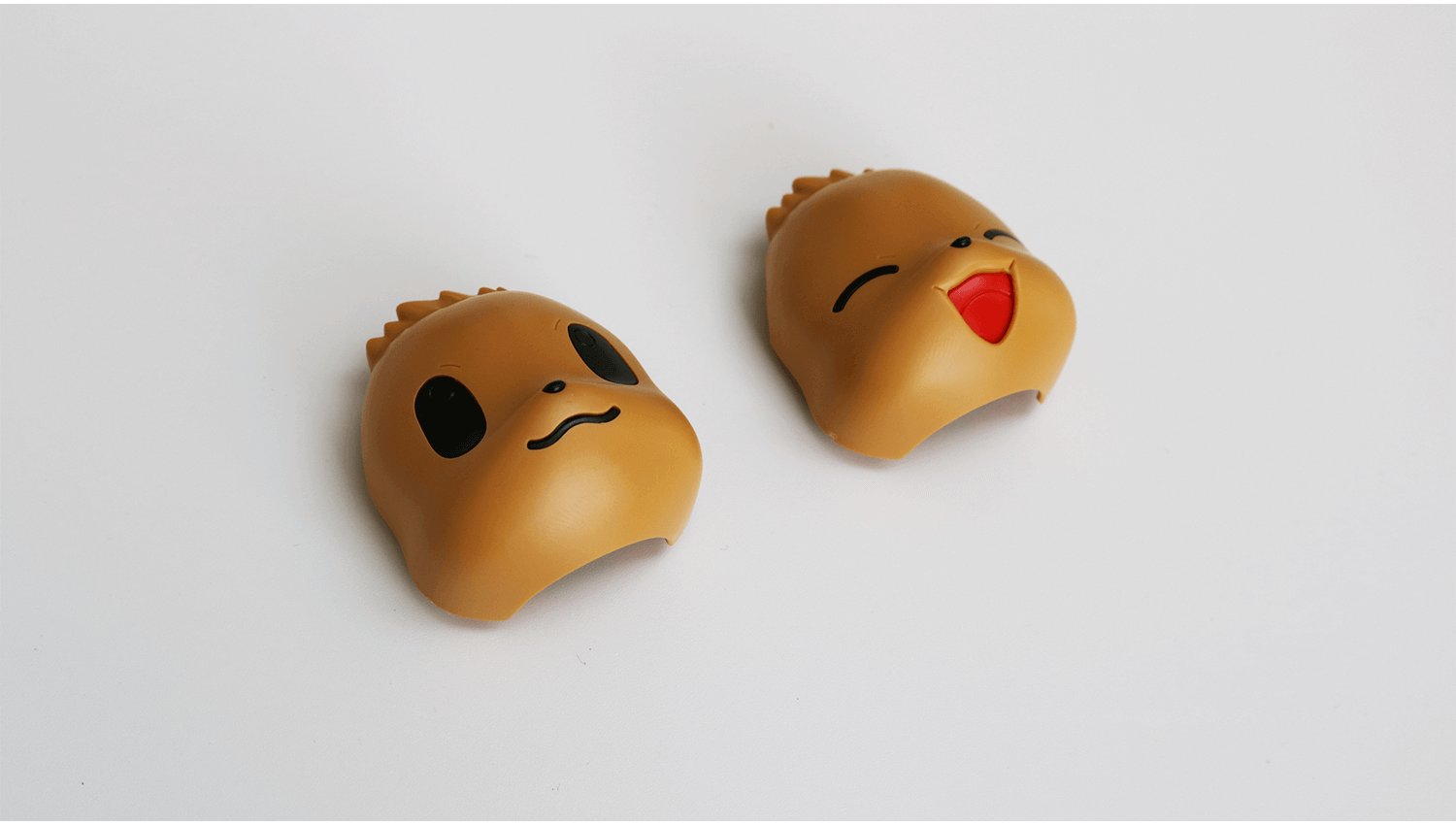 We put together the Eevee face plates, but something seems a little… off. Where are Eevee's pupils and tongue?!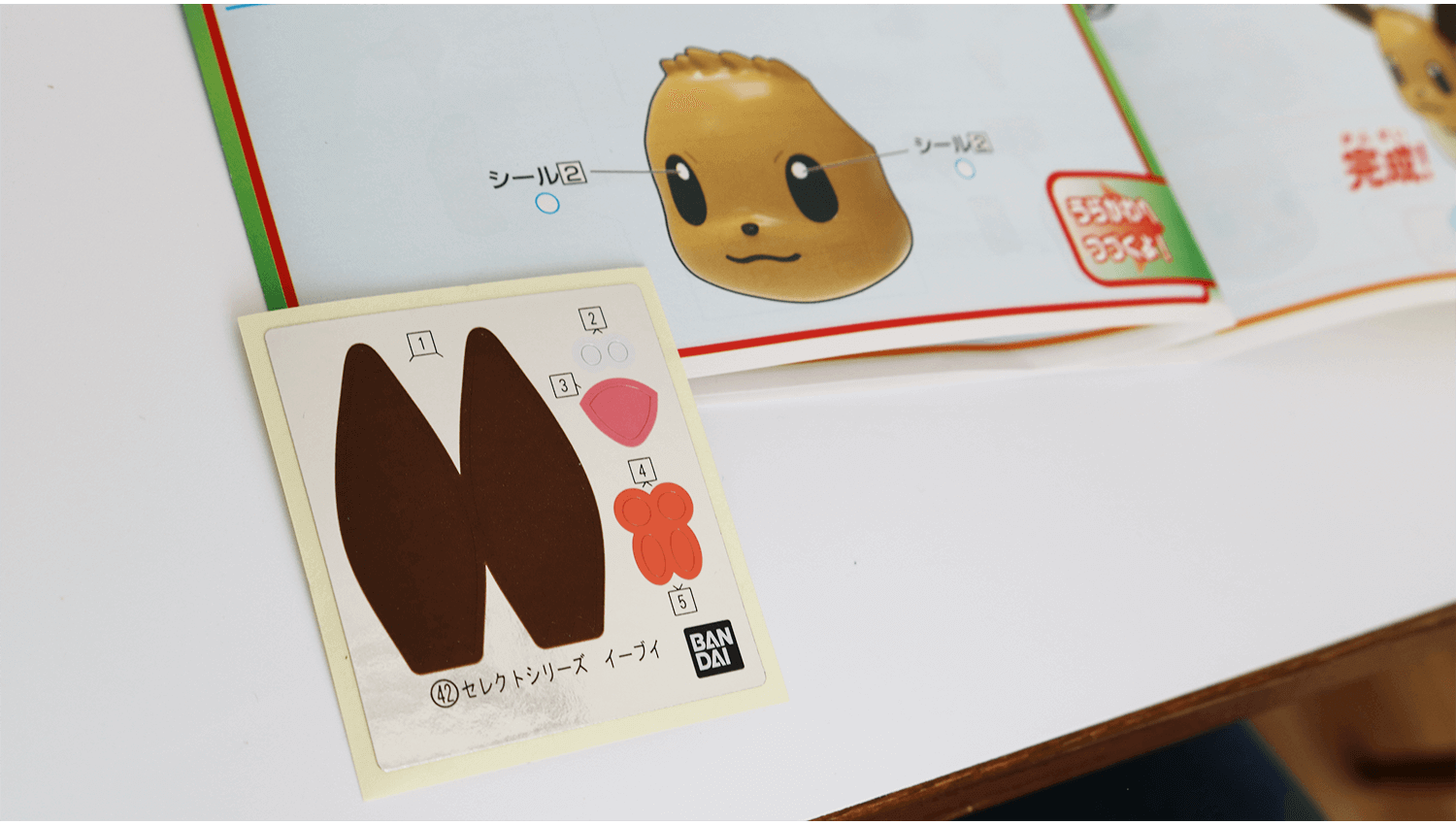 The kit also comes with stickers to bring Eevee to life! The stickers are labeled with numbers so you won't make mistakes on where to place them. Look out for the word "シール" (sticker), so you can follow the correct diagram on the instructions to make sure you put the stickers in the right place!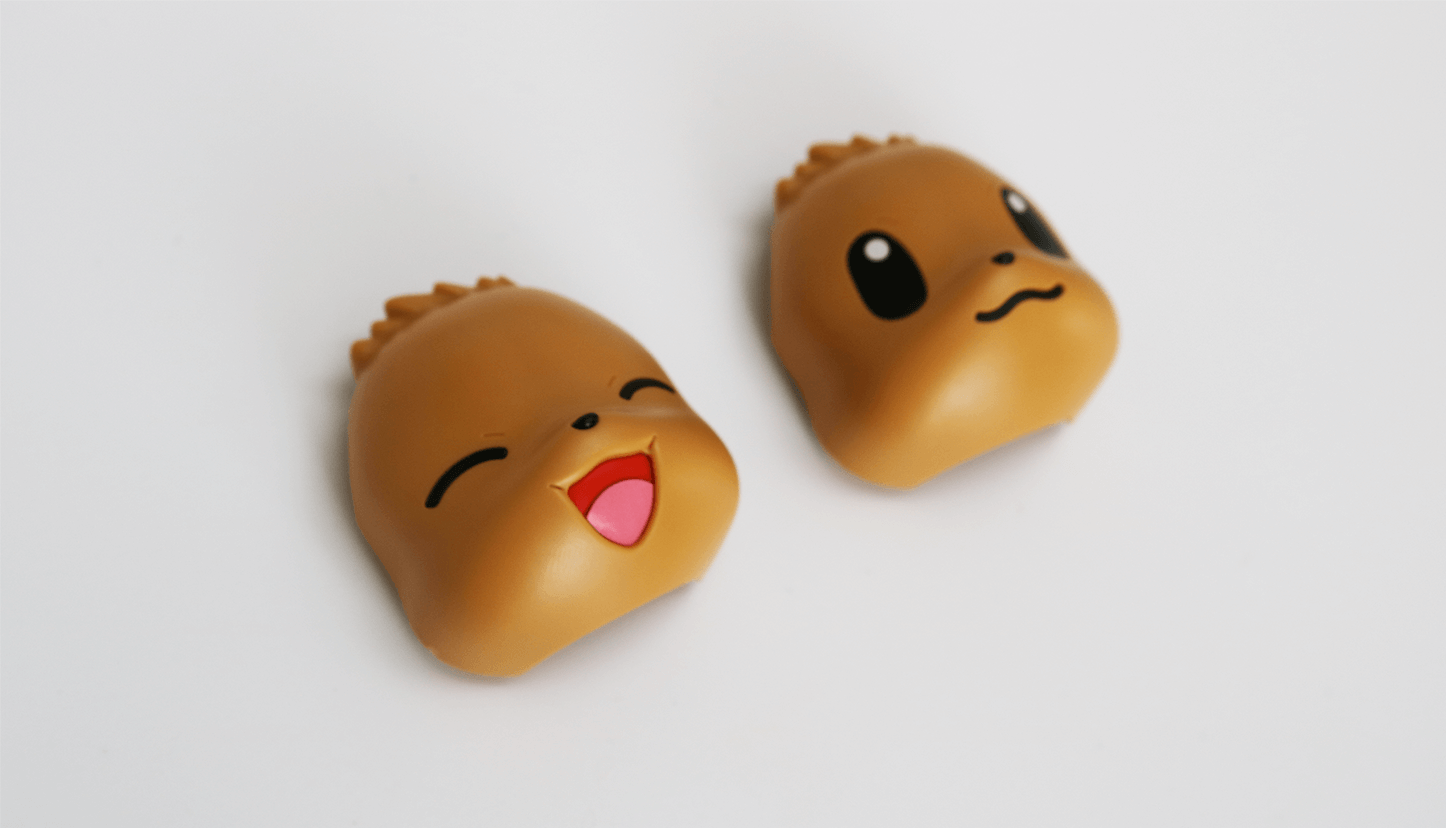 Much better!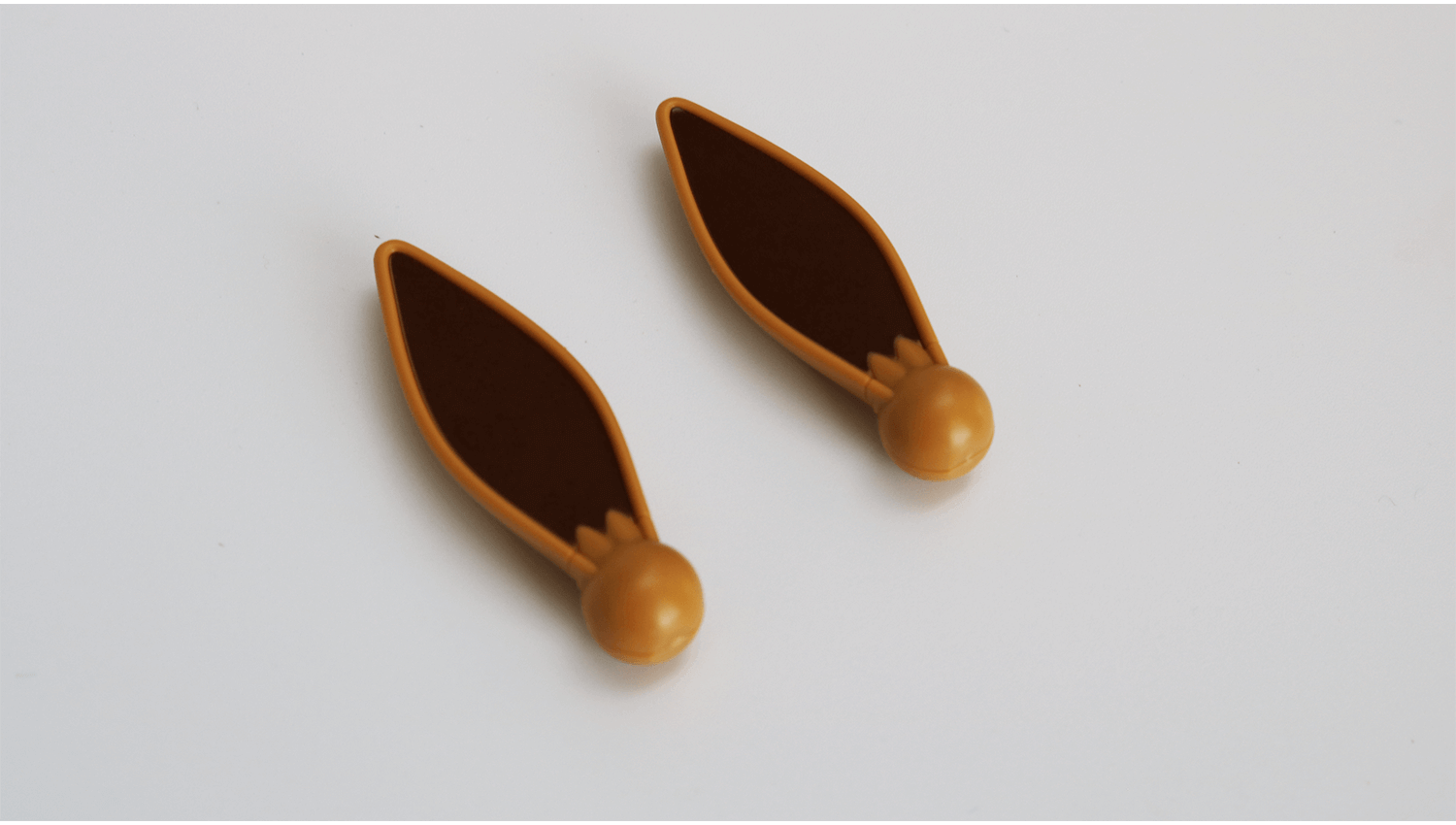 We placed the stickers on Eevee's ears before we assembled them to make it a bit easier to place them neatly. It may be useful to have a pair of tweezers on hand so you can more carefully place the stickers onto the parts.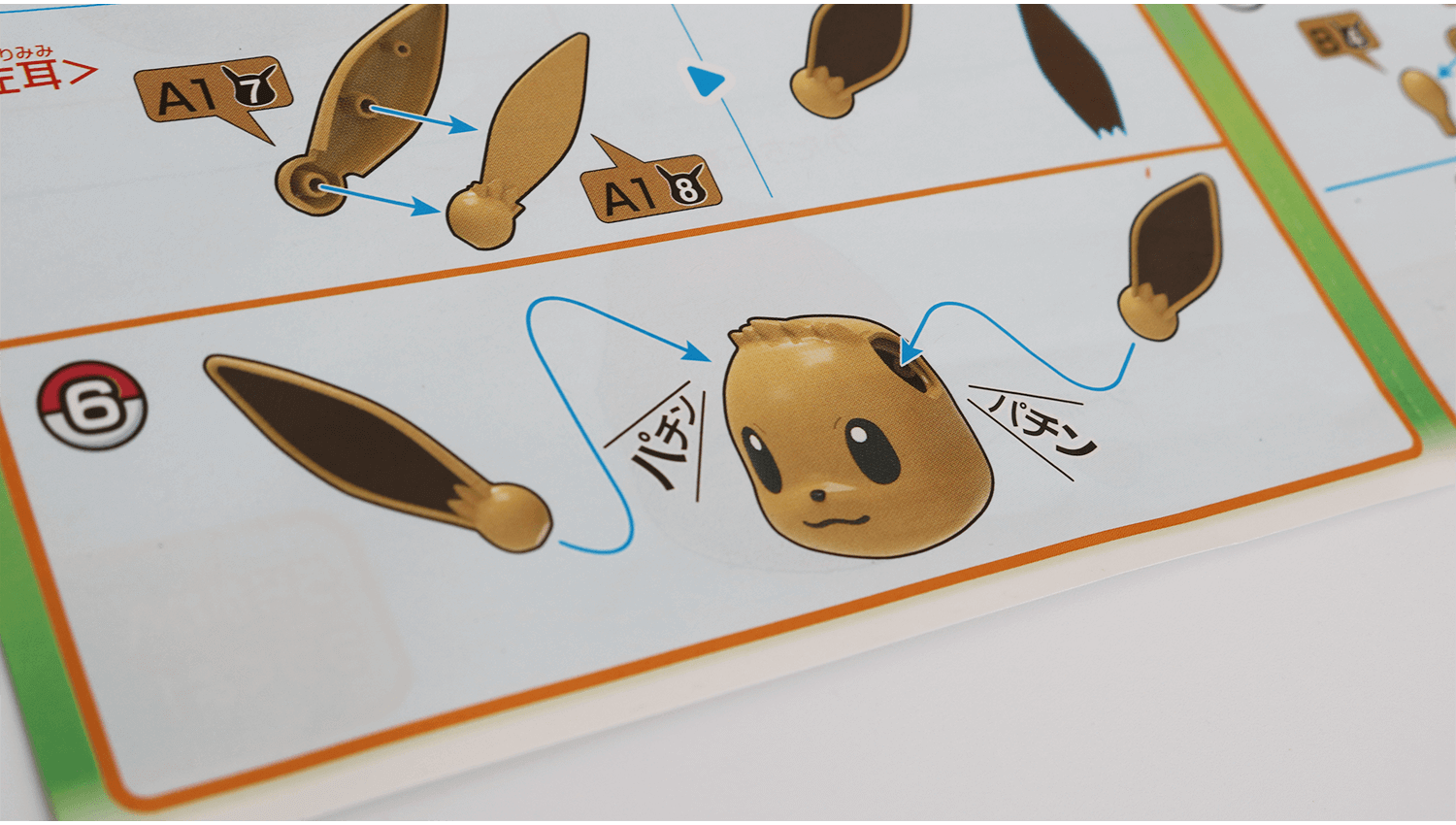 The instructions mention that Eevee's ears should click into place when putting them into the head part.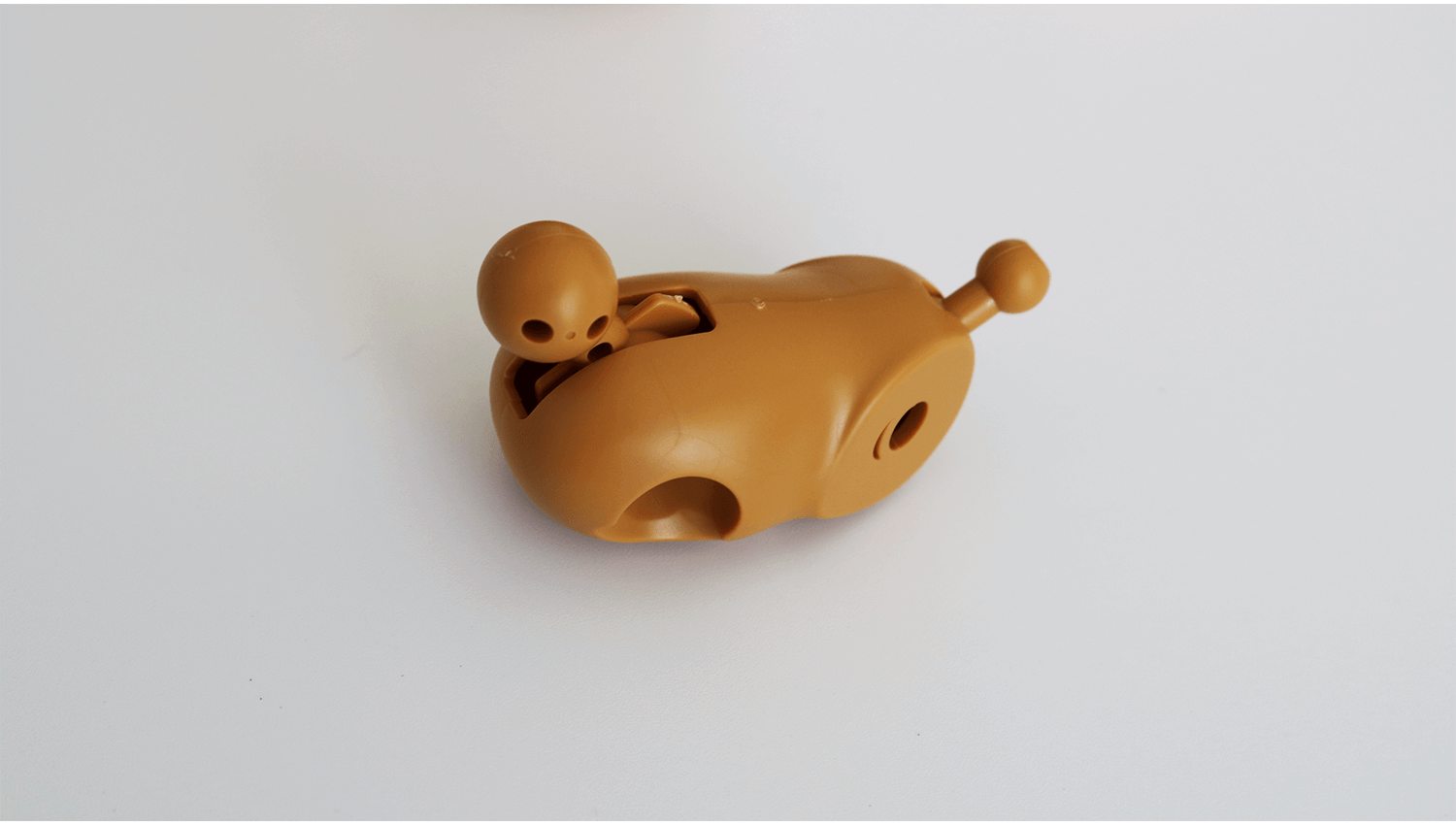 You can see from the body part that the joints are articulated so Eevee can nod its head and wag its bushy tail! Eevee's legs are also articulated so you can display Eevee in a sitting position.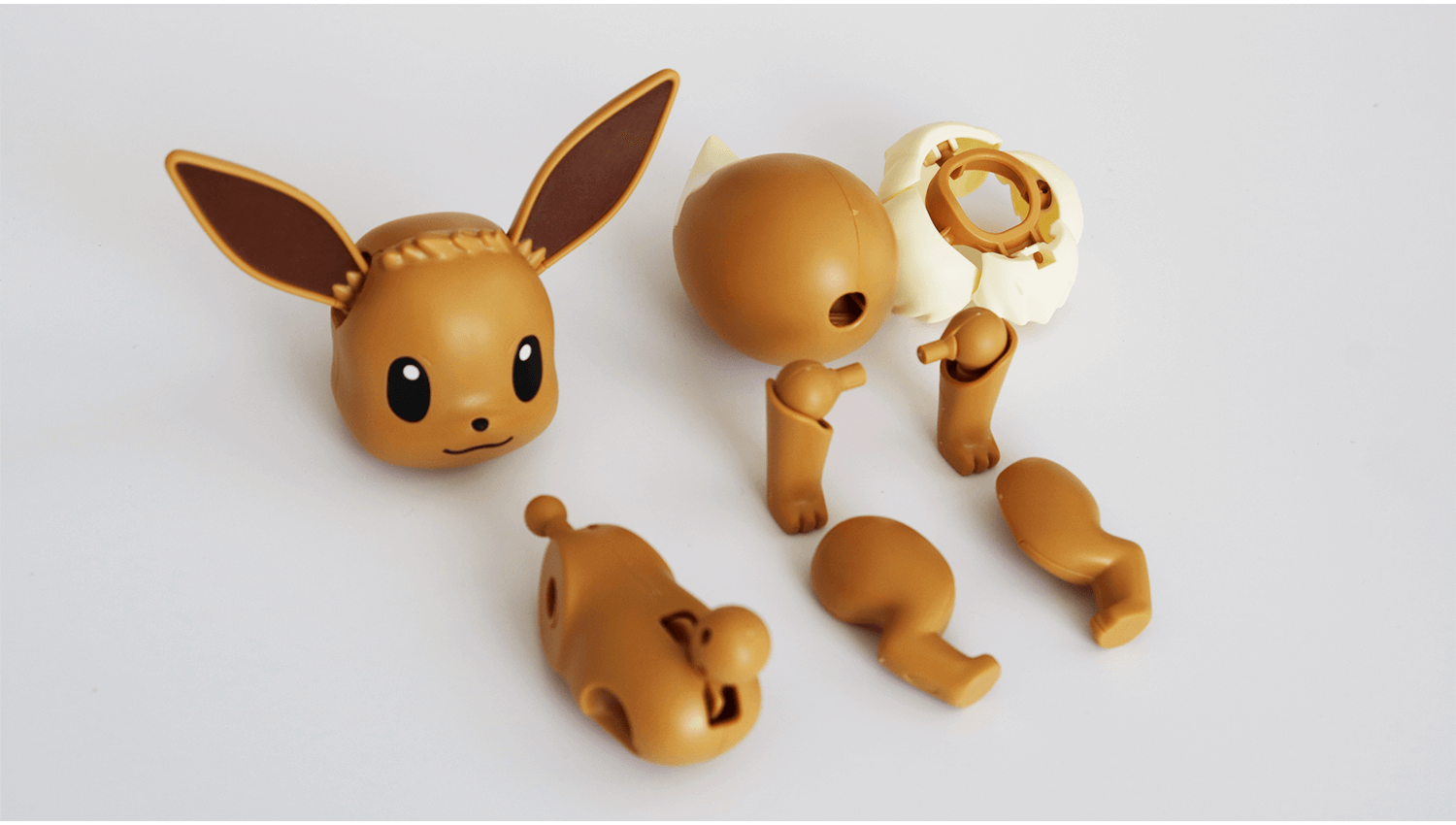 All your finished parts should look like the picture above before assembling. Make sure to double check that you haven't missed any parts before you start putting together your finished Eevee.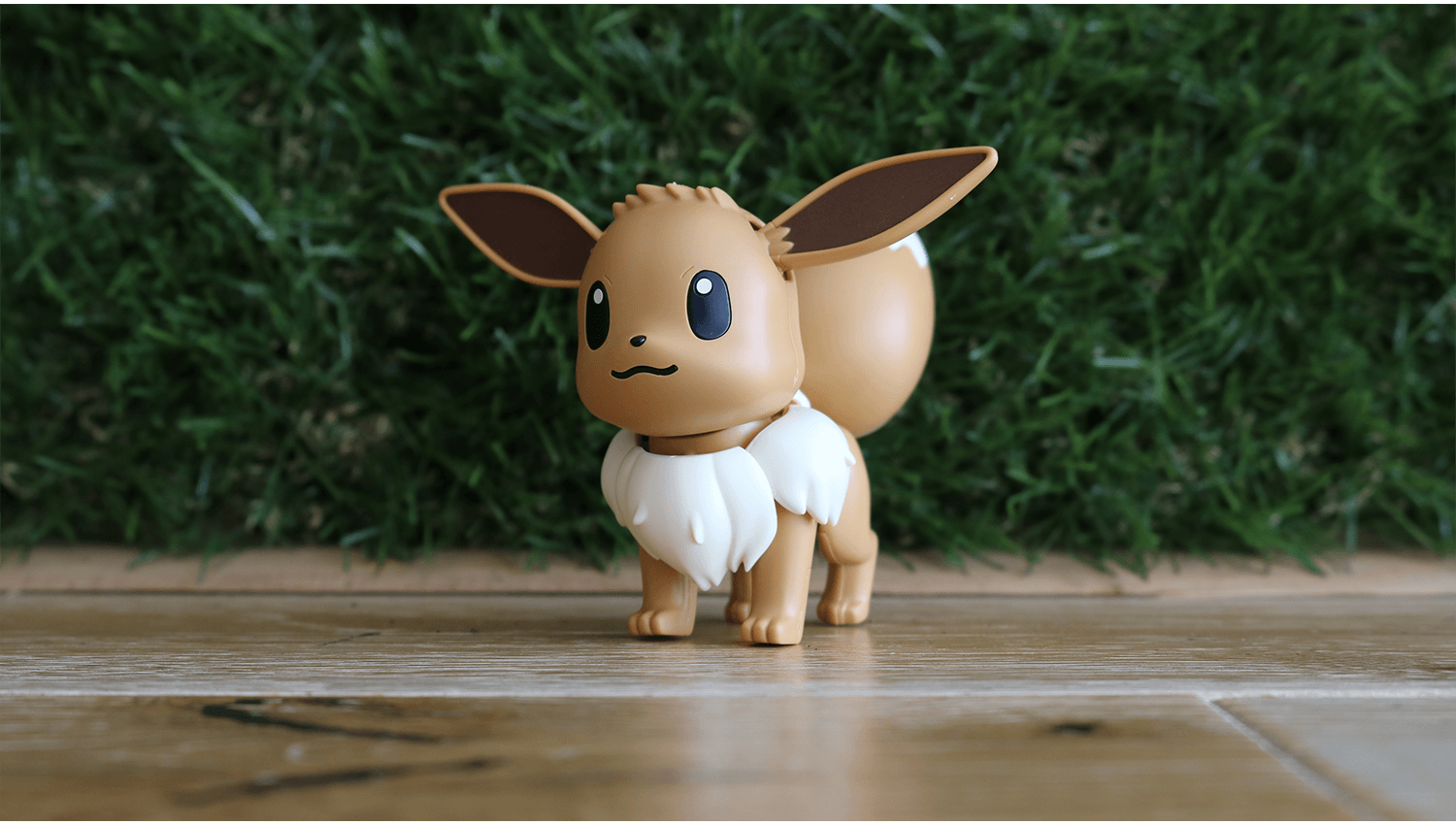 And our Eevee plastic model is complete!
The articulated joints and interchangeable face plates make it super fun to pose our adorable PokePla model!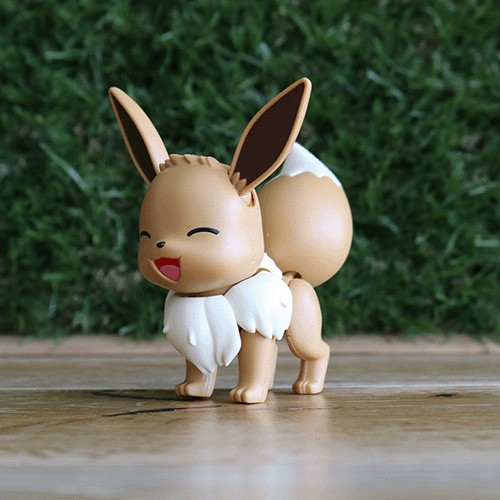 Overall it took us around 30 minutes to put our Eevee together and we had tons of fun doing it! This little Eevee PokePla is perfect for fans of Pokemon and would also make a great first model kit for children.
Unfortunately, Bandai's PokePla line is only available for sale in Japan, but that doesn't mean you can't build your own Eevee! With the help of a proxy shopping and bidding service like FROM JAPAN you can get a whole range of Japanese-exclusive items shipped straight to your door anywhere in the world.