As we ring in 2016, a host of new spring anime figures stand just around the corner. Whether you've had them on pre-order since last winter or are just now beginning to browse for the best of the best, these popular figure releases are sure to kick off the year in style. From Miku to Haikyuu!!, Nendoroid to Figma, we've got your spring anime figure 2016 shopping list covered!
Real Action Heroes No. 732 – Jean Kirstein (March)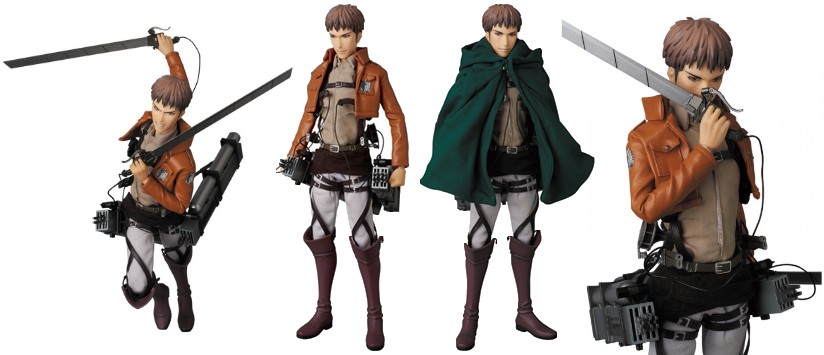 Medicom must be on a mission to create anime figures of every member of the Survey Corps. With his popularity rising rapidly enough to make him the 4th most popular character in the series, Jean Kirstein joins Eren, Mikasa, Armin, Levi, Annie and Hanji as a Real Action Heroes exclusive. Wearing his cynical smile, the most horse-faced member of the 104th Cadet Corps will be grappling into retailers on his 3D Maneuver Gear this March.
Nendoroid – One-Punch Man: Saitama (April)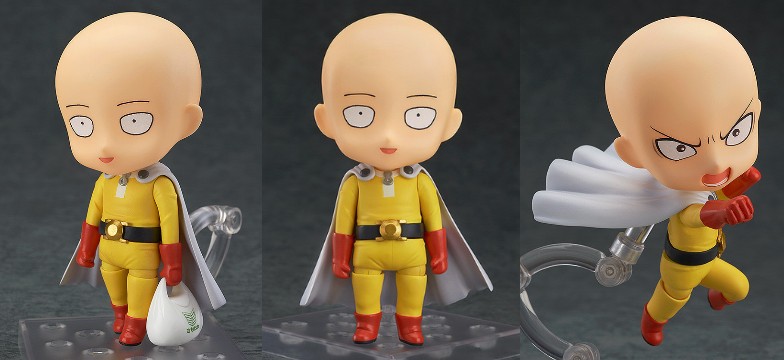 If you haven't seen One-Punch Man—one of the most critically acclaimed and anticipated series of 2015—then it's time you began your hero training! The invincible, unrivaled Saitama comes with his fearless combative expression and his standard expression, which inspired memes around the world. With his bag of super market goods in tow, he's ready for anything, and his bald head looks even more pronounced in Nendoroid form.
Nendoroid – Animal Crossing: Isabelle (April)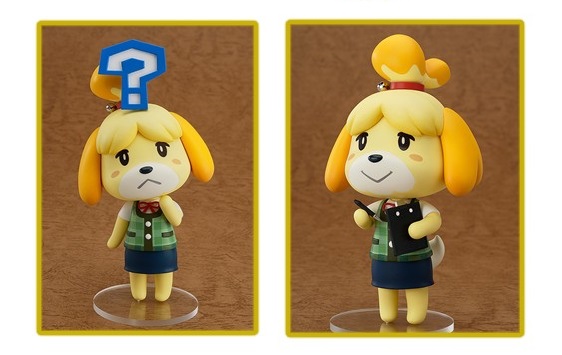 Isabelle may be more of a video game character than an anime character (though there was an Animal Crossing anime made in 2006), but she'd look great on any otaku's shelf, alongside other anthropomorphic characters like Chopper from One Piece and Kon from Bleach. Her charming expressions and extra parts—music notes, question marks, pen and clipboard—enhance her personality with optimistic flair. Enlist her help in becoming mayor of the Animal Crossing village this April.
Kotobukiya – Is the Order a Rabbit?? – Chino 1/8 Complete Figure (April)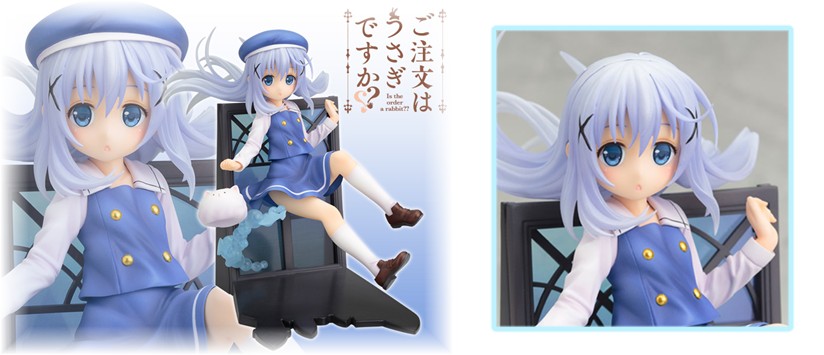 Voted the most anticipated anime series of fall 2015, Is the Order a Rabbit?? has many anime figure releases planned for spring 2016, first and most anticipated of which is Chino's 1/8-scale figure. Last Christmas, we wrote about Chino's rare winter figure, released at the Wonder Festival in Japan. As fast as her 2015 figure sold out, we can only imagine that Kotobukiya's 2016 Chino figure will go out of stock just as quickly, so be sure to put her on pre-order soon! Though she is a static-base figure, her hat is removable for fans who prefer to see more of her pale blue hair.
FunnyKnights – Is the Order a Rabbit?? – Syaro 1/7 Complete Figure (May)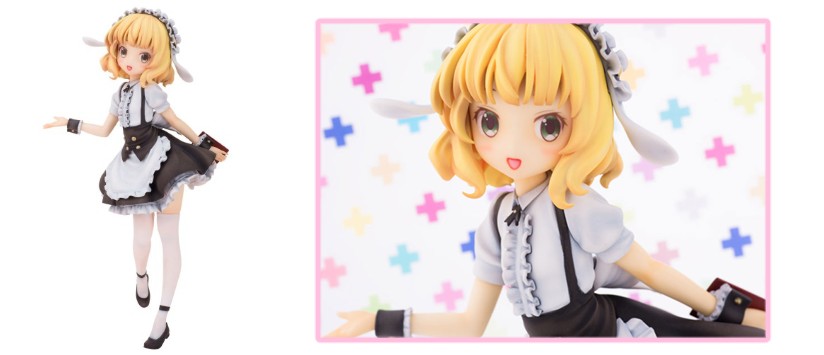 Not one, but two Is the Order a Rabbit?? figures are being released this spring. Rejoice, fanboys, for senpai has noticed you! At a 1/7 scale, Syaro is slightly smaller than her Chino counterpart but no less adorable. Sculpted with a gentle, playful smile (probably under the influence of caffeine!), she hides her more insecure and timid side. Just be sure to keep her away from any rabbits you happen to have hopping around your home!
She'll be at your service this May.
Figma – Kantai Collection -Kan Colle- Fubuki Animation ver. (May)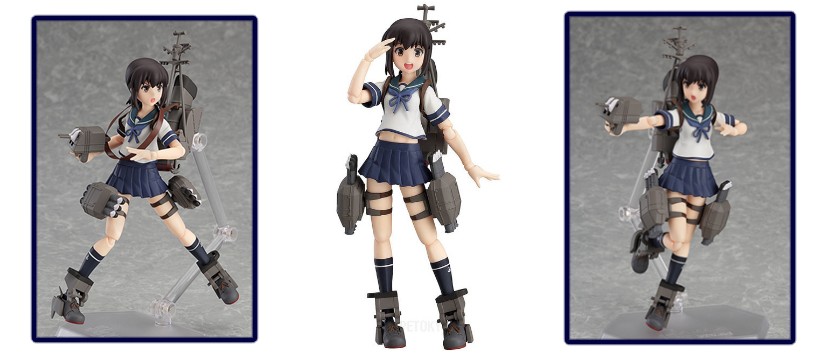 Kan Colle figures are always at high tide as far as the fandom is concerned, and Fubuki is no exception. Based on her appearance in the anime spin-off, she comes ready for action, packing her twin gun mount cannon and three-tube torpedo launchers. Be sure to put her on pre-order now, and add her to your expanding collection of Figma fleet girls, before the tide takes her away!
Character Vocal Series 01 Miku Hatsune Greatest Idol Ver. 1/8 Complete Figure (May)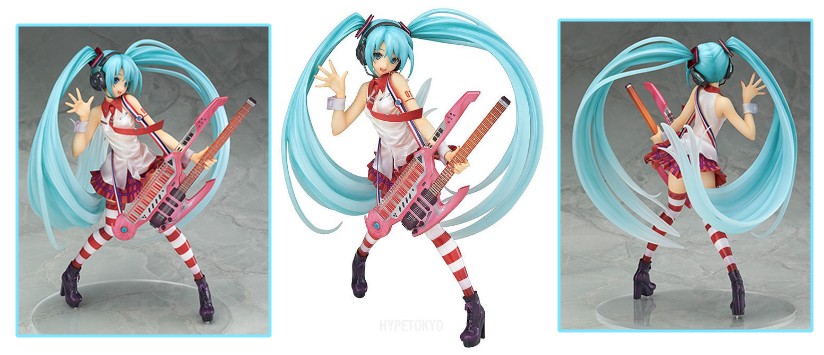 The jacket cover of sound producer Mitchie M's album "Greatest Idol" comes to life through this 1/8-scale Miku figure, inspired by the illustration of acclaimed manga artist and animator, Yoshiyuki Sadamoto. Her swinging tie and hair tails showcase Miku's bursting energy as she wields her instrument and coyly waves to her fans. Make her the star of your anime figure showcase this May
.
Figma – Fate/Stay Night [Unlimited Blade Works]: Shirou Emiya 2.0 (May)
Figma's rendition of Saber as one of the top anime figures, and you can't have the Ultimate Servant without her Master! Shirou comes with all he needs to take on the Holy Grail War—his school bag, slippers, enhanced steel pipe, magic circuits and his Archer-inspired twin blades. Be sure to summon Figma's Saber to his side to complete his adventuring essentials. The mage-in-training is expected to start his quest this May.
Nendoroid – Haikyuu!! Second Season: Yu Nishinoya (May)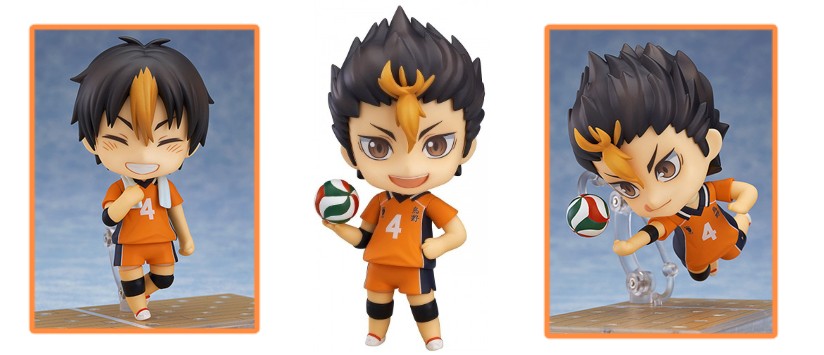 Fangirls called Haikyuu!! Season 2 their most anticipated anime of fall 2015. Yu "Noya-san" Nishinoya looks ready to meet his match, capable of mid-action poses featuring his volleyball and court base. If you'd rather pose him post-victory, though, he also comes with his sweat towel, flushed expression, and down-slicked hair.
Look for Karasuno's Guardian Deity to step up his game this May!
Nendoroid – THE IDOLM@STER Cinderella Girls: Karen Hojo (June)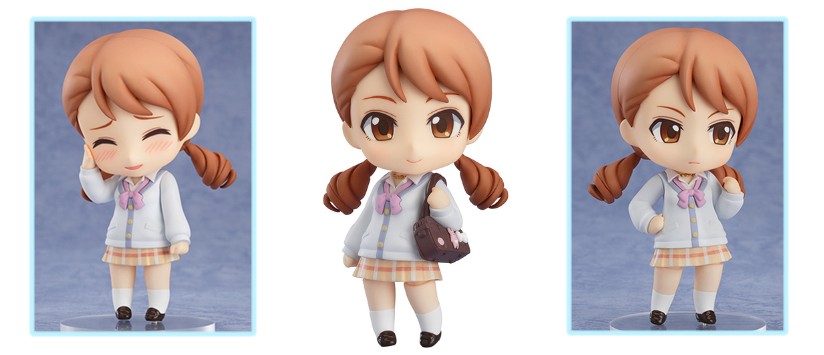 Following Nendoroid's release of Rin Shibuya, Karen Hojo makes the perfect complement as a member of the Triad Primus. Wearing her school uniform and carrying her school bag, Karen's facial expressions range from gentle, to forced, to cold. The most reluctant performer can be yours this June—technically the very beginning of summer, but she was just too kawaii not to be included in our list.
Don't forget to pre-order Nao Kamiya—releasing in May—to complete the Triad Primus!
Spring Anime Figures 2016 Is Just the Beginning…
While these are our picks for the top spring anime figures of 2016, hundreds of other figures will be released between March and May, so don't forget to treat yourself to a little memento of your favorite series or character. While you're at it, don't forget to shop at FROMJAPAN for all your exclusive Japanese merch!