Makeup plays a huge role in the Sailor Moon series, with compacts being one of the most powerful weapons in the arsenal of the Sailor Scouts. So it's no wonder that Sailor Moon makeup and cosmetics are some of the most popular and sought-after merch from the series. You can find eyeliners, compacts, lip products, blush and more all shaped like the staffs, wands, and compacts seen in the series. Read on to see our top picks for the products that will add a little Moon Prism Power to your makeup routine!
Sailor Moon Miracle Romance Liquid Eyeliner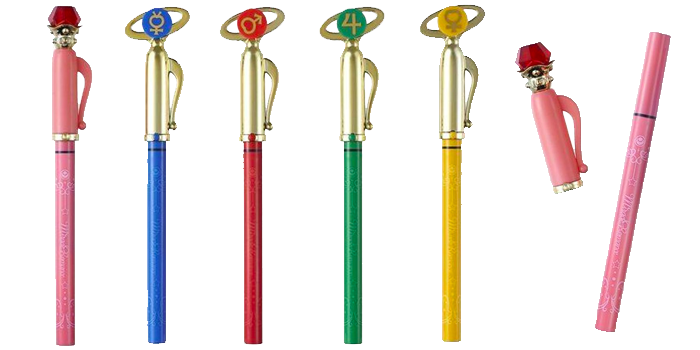 This line of liquid eyeliner from Creer Beaute is shaped like wands from the beloved shoujo series, with five variations each inspired by a Sailor Senshi and her signature color. The liquid liner has a 0.1mm soft brush tip, allowing you to create a soft and precise wing with ease. Creer Beaute also claims that the eyeliner is smudge-proof, meaning your eyeliner will always look on fleek whether you are fighting evil by moonlight or winning love by daylight.
Sailor Moon Miracle Romance Multi Carry Balm 4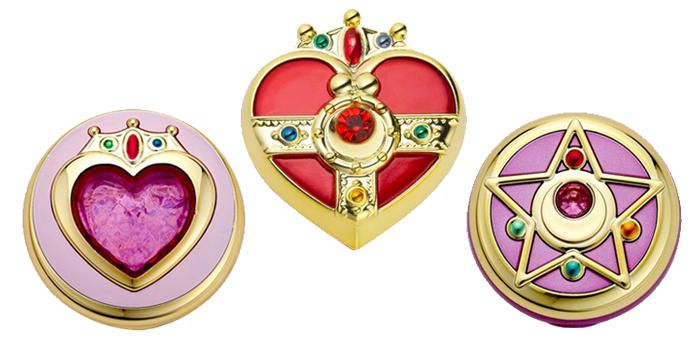 Add some celestial magic to your life with these beautifully detailed pocket-sized Miracle Romance Multi Carry Balms! These balms are the fourth release in the Multi Carry series, rich in moisture and made with gentle ingredients perfect to use on areas of your skin that need a little extra love. Each balm is made with extracts from real strawberries, which gives the balm a sweet aroma while still being suitable for those with sensitive skin. Choose from Cosmic Heart Compact, Crystal Star Compact, or Prism Heart Compact designs and add a little magical girl wonder to your handbag!
Sailor Moon Miracle Romance Moon Stick Lip Cream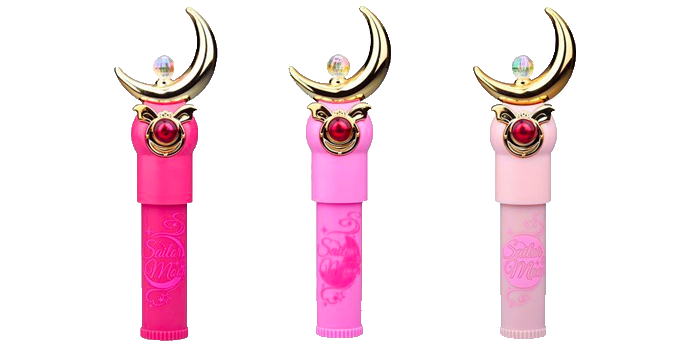 This super moisturising lip balm is the perfect addition to any Moonie's makeup bag. Shaped like the iconic Moon Stick used by Sailor Moon herself, the lip cream comes tinted in three subtle pink shades perfect for any occasion. Battle dry lips with the power of this Moon Stick lip cream!
Sailor Moon Miracle Romance Shining Moon Powder Compact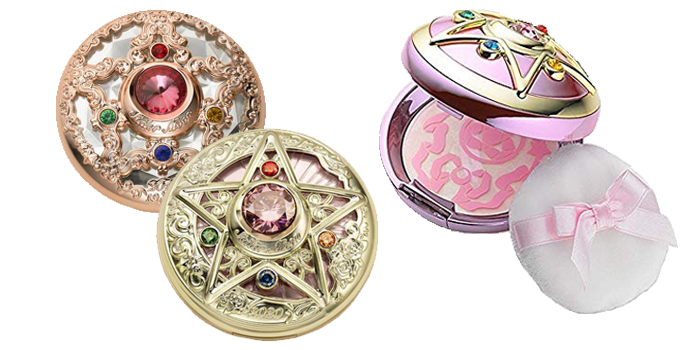 Premium Bandai and Creer Beaute have released several versions of the Shining Moon Powder Compact, each as beautiful as the last. These compacts are much coveted by Moonies all across the world due to their high-quality finish and attention to detail. The compact contains a pressed powder that gives your skin a soft matte finish making it perfect for those midday makeup touch ups. Have your skin glow as beautifully as the moon itself with Miracle Romance's Shining Moon Powder Compact!
Sailor Moon Miracle Romance Rainbow Chalice Blush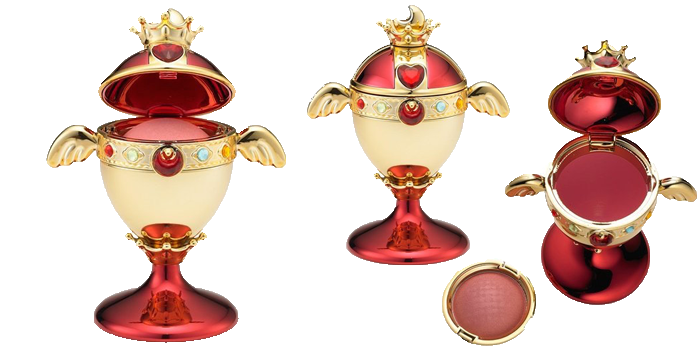 This beautiful powder blush is based on the Rainbow Moon Chalice from the Sailor Moon S anime series and looks every bit as beautiful as its depiction in the manga. The blush is a soft red shade with a sheer finish which will make you look like you've jumped out of the pages of a shoujo manga. Once the product has been used up, you can remove the pan and use the chalice as a trinket box. Make you morning magical girl routine a touch more elegant with the Miracle Romance Rainbow Chalice blush.
Sailor Moon Miracle Romance Blush Brushes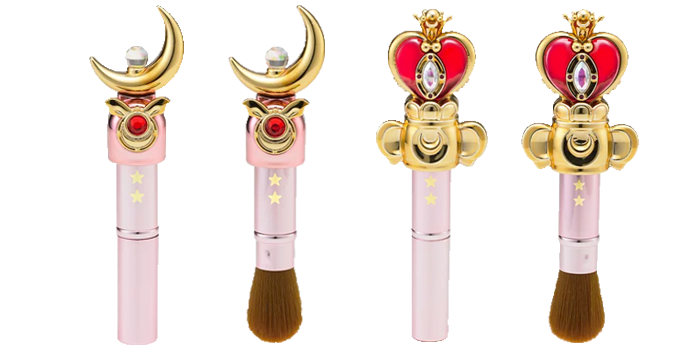 Your makeup brushes can also get a Sailor Moon makeover thanks to these beautiful blush brushes from Creer Beauty's Miracle Romance line. You can choose from the Moon Stick blush brush or the Spiral Heart Moon Rod blush brush, both inspired by the iconic weapons seen in the anime and manga. The bristles are soft to the touch and give a delicate and even finish when applying blush, making them the perfect addition to any Moonie's dressing table.
Sailor Moon Chara Chan Sheet Masks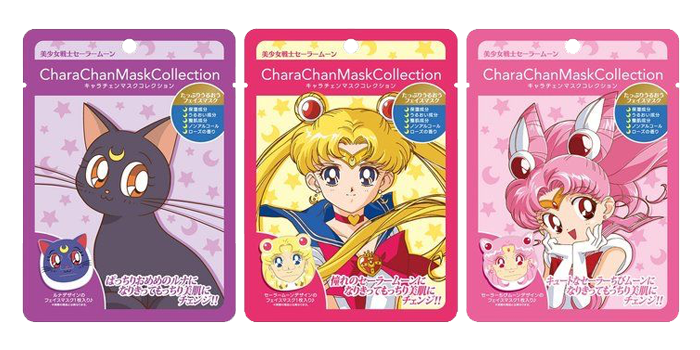 Add a touch of Sailor Moon magic to your skincare routine with these adorable Chara Chan sheet masks. The masks contain a soothing combination of primrose oil, avocado extract, hyaluronic acid, collagen, and katsuma flower extract, making them perfect for those with sensitive skin. The sheet masks have a light rose scent, reminiscent of everyone's favorite masked hero, the mysterious Tuxedo Mask. We suggest you get some for you and your friends so you can have the best sleepover ever!
How to buy Sailor Moon Makeup and Cosmetics with FROM JAPAN
Want to add a little mahou shoujo magic to your makeup kit after reading this article? Unfortunately, most of the products listed here are only sold in Japan, but with the help of the shopping and bidding proxy service FROM JAPAN, you can easily find Sailor Moon makeup and cosmetics and have them directly delivered to you door! For other Japan-exclusive Sailor Moon goodies, visit our special Sailor Moon homepage and get searching for Sailor Moon collectibles now.
*Cosmetics can not be shipped to some areas. Check your local regulations before ordering.