With the year coming to a close, we decided we should do a roundup of our favorite Ichiban Kuji series of items that were released this 2022.
If you've missed out on a few releases, this article is the perfect place to catch up, and easily find information and links so that you can order them! We made sure to include a wide range of items for any type of fan — no matter if you're a Gunpla fan, an anime fan, a Kpop fan, or even all of those combined — we've got you covered!
So let's dive right in!
What is Ichiban Kuji?
Ichiban Kuji is a series of pop culture merchandise that's popular in Japan and abroad. They're made by Bandai Spirits, one of the best merch producers in Japan, and what sets Ichiban Kuji apart is the variety of the merch they offer.
One "series" of merch can sometimes include more than 10 different types of items, and that's insane if you think about it! Ichiban Kuji is great for both beginner collectors and experienced collectors alike: beginner collectors will have a wide range of items to choose from, so they can pick a type that will be most convenient for them, while experienced collectors will appreciate Ichiban Kuji constantly coming up with well-designed and interesting new things to add to their collection!
It's important to note that many Ichiban Kuji items get a limited release to only physical convenience stores or book stores in Japan, so if you're living outside of Japan, the best way to get them is via a proxy shopping service like ours, One Map by FROM JAPAN. We make it possible for you to access Japanese items that aren't available in international online stores, and with our various services, like multi-lingual customer support, we make it super convenient for you too!
Check out our Guide for First Time Users if it's your first time here. But anyway, without further ado, let's get into our Top 10 Ichiban Kuji Collections for 2022!
Our Top 10 Ichiban Kuji Merch Roundup for 2022
(Listed in no particular order.)
Pokémon anytime – Calm Night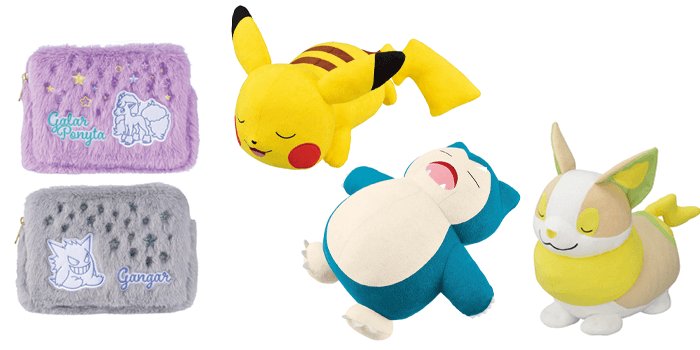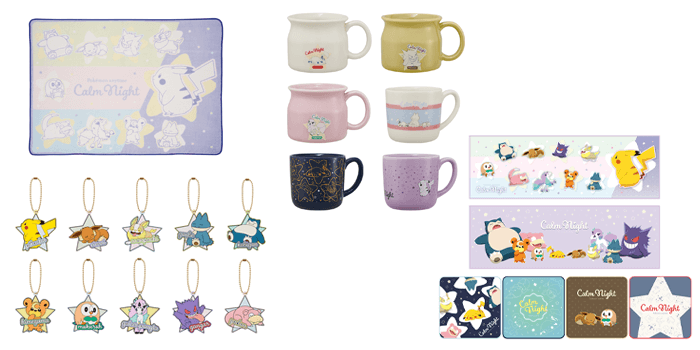 We're starting off with personally, what we think is one of the cutest collections included in our list, Ichiban Kuji's Pokemon anytime Calm Night collection!
If you've always wanted merch of your fave Pokemon all tuckered out, then this series is perfect for you! You get Pikachu and Yamper stuffed toys with them being very sleepy bois, along with other night-time and dream-themed everyday Pokemon items too!
We've included images of all the items above, so you know what to expect!
Mobile Suit Gundam Gunpla 2022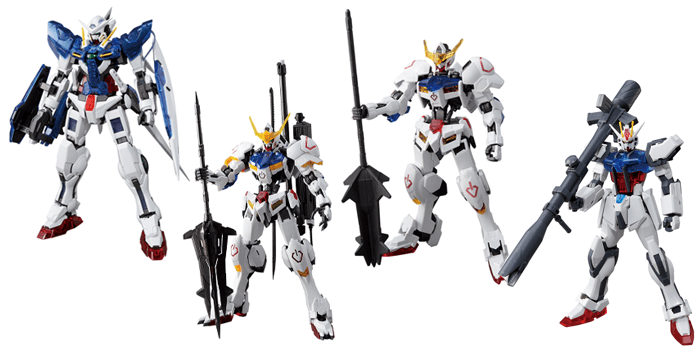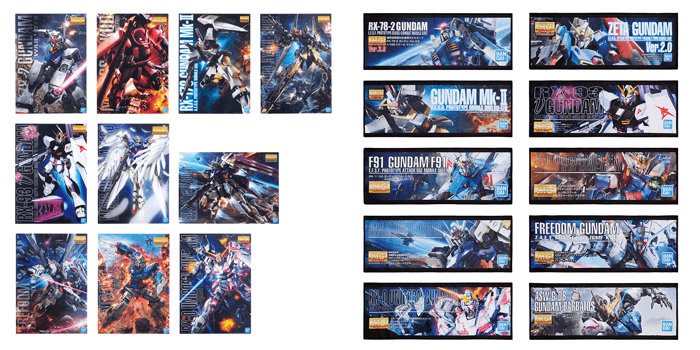 If you're a big Gunpla fan, then you already know that Bandai is the one to thank for it all. Under the bigger Bandai multiverse, Ichiban Kuji released a collection of Mobile Suit Gundam Gunpla for 2022.
This series is advertised as Bandai Hobby Center Quality, and you get options of various Gunpla models, like a Master Grade 1/100 models of GN-001 Gundam Exia and ASW-G-08 Gundam Barbatos. There are also other types of Gundam merch included with Gundam keychains, towels and visual boards.
TinyTAN Butter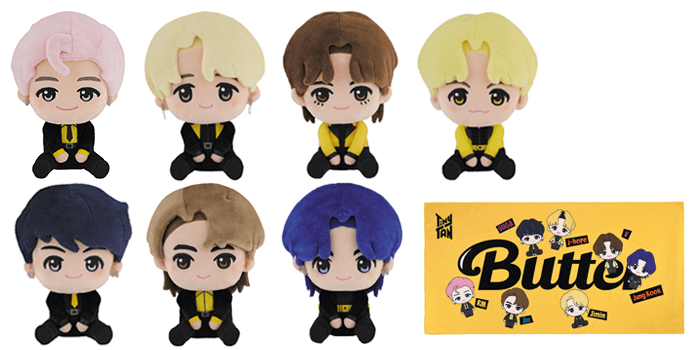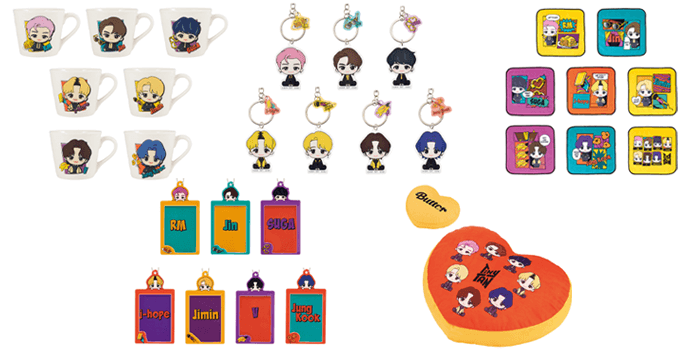 BTS' hit song, "Butter" has secured its spot as one of the most iconic releases that's been seen from a Kpop group, and now BTS fans will be happy to know that Ichiban Kuji has the most adorable merch to immortalize it!
With chibi plushies for each of the BTS members and everyday merch such as BTS name tags, keychains, towel, mugs, and pillows inspired by the aesthetics of Butter, these items are an absolute must have! Start shopping for your BTS bias' merch below:
Splatoon 3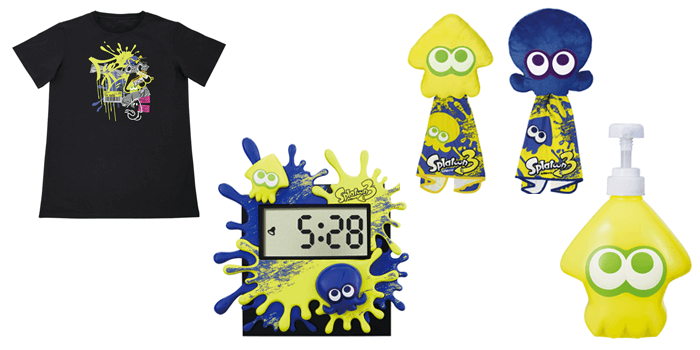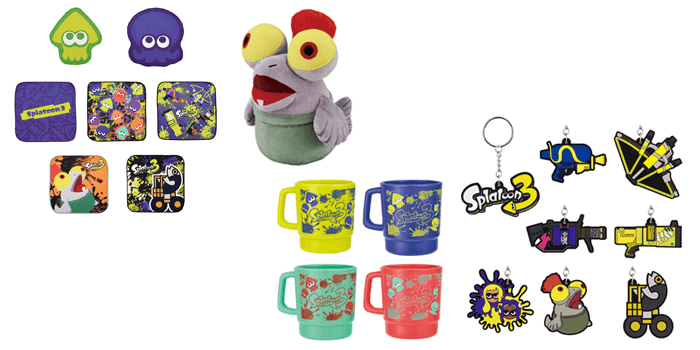 The long-awaited sequel to Nintendo's hit game series, Splatoon, finally came out this year and it's lived up to the hype and more!
In celebration of the game's successful release, Ichiban Kuji released a lineup of Splatoon 3 merch that as you can see, they did a great job of designing! You get loads of items in the main colors of the game, plus Smallfry even makes an appearance with a Smallfry plush toy, keychain and coaster!
This series had a limited release in physical stores such as 7-Eleven in Japan but don't worry because we got you  — you can order their Splatoon 3 merch via our proxy service below!
Sword Art Online 10th Anniversary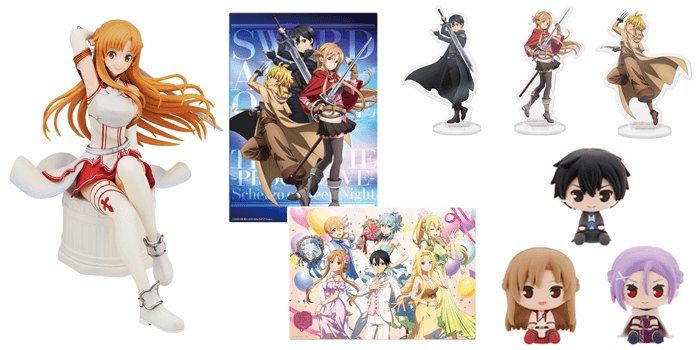 Another great point that Ichiban Kuji has going for it, is that they release a lot of seasonal merch collections, and that can come in the form of celebratory anniversary series like this one for Sword Art Online, or series with your favorite characters in unique summer, winter, spring, or autumn versions. Ichiban Kuji's Sword Art Online 10th Anniversary Merch lineup has not one, but two variations of Asuna's figure, with one version having her winking at you.
There are also stunning illustration boards, acrylic stand figures, and much more of SAO's main charcter
Re:Zero − Starting Life in Another World ~Yumemiru, Mirai no Monogatari~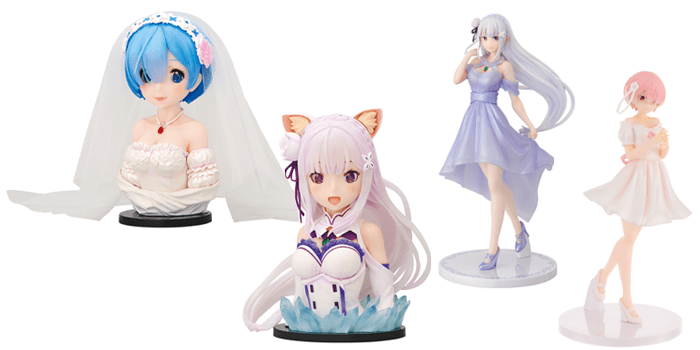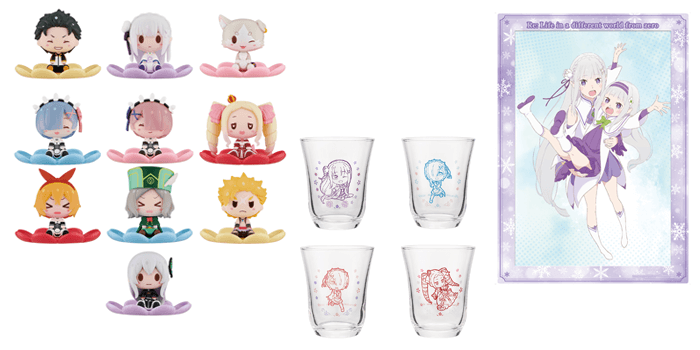 Ichiban Kuji have released tons of Re:Zero merch lineups in the past, but this series from this year is one of our favorites because of how adorable Rem, Ram, and Emilia all look! There are tons of items to choose from here, including Chokonokko figures (a type of kawaii mini-figure with chracters sitting down) and cups with Re:Zero girls. But our favorite from Ichiban Kuji's collection is definitely the Rem bust figure with her in a wedding veil, because of course it is!
Naruto Shippuden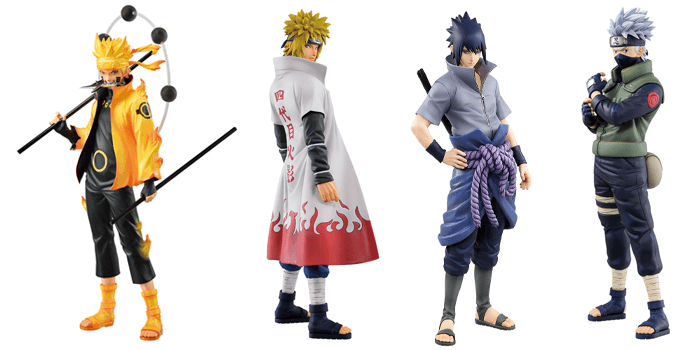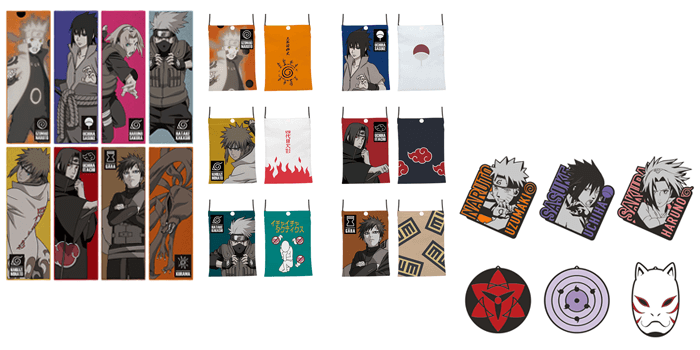 Last but not the least, we have Ichiban Kuji's Naruto Shippuden series released this year! Long-time fans of Naruto will recognize the iconic symbols of Naruto, such as the Uchiha fan and Sasuke's Rinnegan in the merch included in this collection. You can also get pretty awesome looking Naruto, Sasuke, Minato and Kakashi figures too! The Kakashi and Sasuke figures in particular, have two variations, with the difference being in the figures' eyes (Rinnegan Sasuke version vs. Normal Sasuke version and Sharingan Kakashi version vs. Normal Kakashi version).
We included this in the list because although Naruto Shippuden might not be the "hot anime" right now because of the current release of Boruto, as one of the series' fans from the start, it's nice that Ichiban Kuji still released fresh merch for Naruto Shippuden.