Studio Ghibli's masterpieces have provided audiences with magical memories for decades, with iconic films such as Spirited Away, My Neighbor Totoro, and Princess Mononoke making Hayao Miyazaki a household name around the globe.
Take a break from your Ghibli Netflix binge and take a look at our top five items that every fan of the studio must have. Enjoy!
Nausicaa of the Valley of the Wind – Nausicaa and Glider Full Action Figure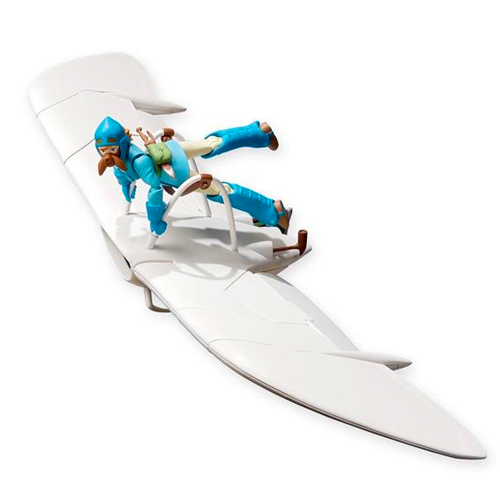 Nausicaa of the Valley of the Wind was Miyazaki's directorial debut, stunning audiences with its gripping story and nuanced take on environmental themes. The titular Nausicaa and her trusty glider Mehve have been lovingly recreated in this gorgeous pocket-sized Premium Bandai figure set. Both the princess and her glider are fully articulated, allowing you to recreate all of your favorite scenes from the film.
Spirited Away No-Face (Kaonashi) Moving Piggy Bank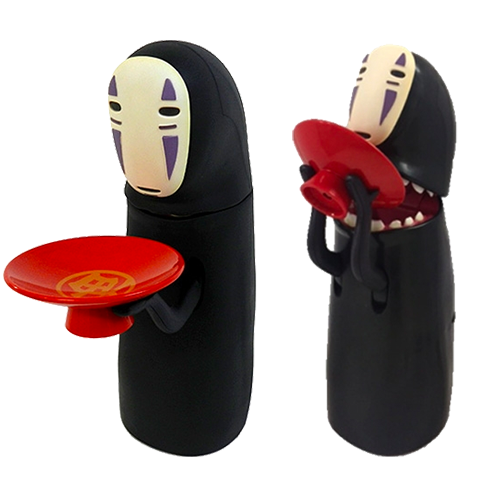 Spirited Away was many a young otaku's gateway into the wonderful world of Studio Ghibli. The film has a cast of colorful characters, all with their unique personalities, but the mysterious No-Face (known as Kaonashi in Japanese) steals the show with its cute grunts and generosity. In this piggy bank of the spirit, the automated figure comes to life once coins are placed into the red bowl it holds in its outstretched hands.
My Neighbor Totoro Salt and Pepper Pots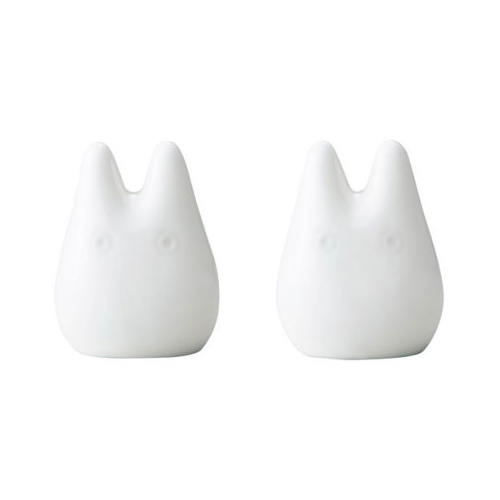 My Neighbor Totoro is one of the most beloved films to come from Miyazaki's canon, teaching us to embrace our inner child every now and again. There's no denying just how cute the forest spirit is, as well as his posse of mini-me totoros! If you're a fan of the cute critter, then you'll love these adorable salt and pepper pots shaped like the smallest of totoro's friends, chibi totoro. The pots are all-white and made from bone china, making them a stylish and subtle addition to your kitchen table.
Kiki's Delivery Service Terry Cloth Headband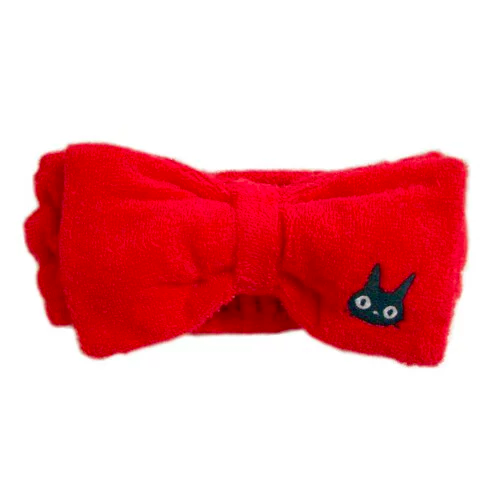 One of Miyazaki's more understated works, Kiki's Delivery Service has resonated with children and adults alike, following the adventures of Kiki as she sets out to forge her own path as a young witch. Kiki is instantly recognizable by her bright red bow, and now you can add it to your menagerie of Studio Ghibli merch! This version of the witch-in-training's bow is made of terry cloth, ideal for managing flyaway hairs as you wash your face or bathe. Add a touch of magic to your morning routine with this adorable bow!
Howl's Moving Castle Calcifer Frying Pan and Spatula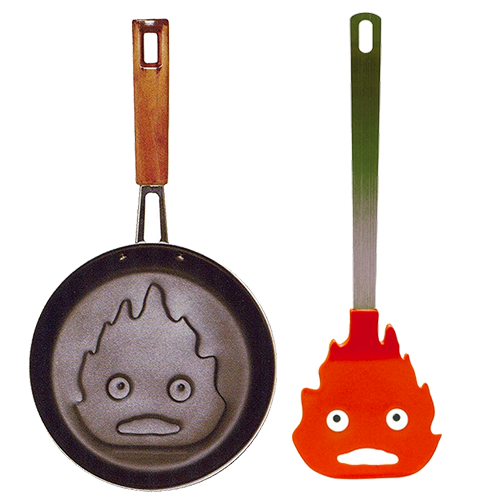 Based on the Dianne Wynne Jones' novel of the same name, Howl's Moving Castle transports viewers to a breathtaking fantasy world full of magic and intrigue. Anyone who has seen the film will know that the fire demon Calcifer may threaten to burn your bacon, but treat him well and he'll cook it up just fine! Now you'll have your own personal Calcifer to help with your cooking endeavors with this adorable Calcifer frying pan and spatula! The frying pan is designed to leave an imprint of the fire demon into your food, so now you can have a little piece of Calcifer whenever you whip up a batch of your favorite dishes! Find them at Donguri Sora.
Buy more Ghibli Merch with FROM JAPAN
With FROM JAPAN's proxy shopping and bidding service you don't have to break a curse or slave away in a bathhouse in order to get some Miyazaki magic to your home! FROM JAPAN can help you get a variety of Japan-exclusive products and have them sent directly to your door. Expand your Studio Ghibli collection now with FROM JAPAN!