Pokemon started off as one of the most popular gameboy games to ever exist. It was such a hit that it turned into a TV show and Movies were made. The Japanese games Pokemon Red and Pokemon Green were released in Japan in 1996, with Pokemon Blue releasing just 8 months later in October. These games started a big franchise which is still popular even today! Pokemon has one of the largest fan bases and the video games offer something that the trading card game and the popular anime series can not offer: true interactivity. The Pokemon video games are probably the only way you'll ever have the chance to breed your own "pocket monsters", train them and send them into battle. The Pokemon universe is huge and there are surely some facts and secrets that even Pokemon veterans do not know about. Here are the 40 craziest facts, secrets and rumors (in no particular order):
40. Hitmonchan and Hitmonlee are based on Jackie Chan and Bruce Lee.
39. If there was a Pokemon that had any type, it would only lose to rock types.
38. Ekans simply reads "Snake" from back to front and Arbok is "Kobra" the other way round.
37. Poliwags gyro-like painting was inspired by the intestines of tadpoles.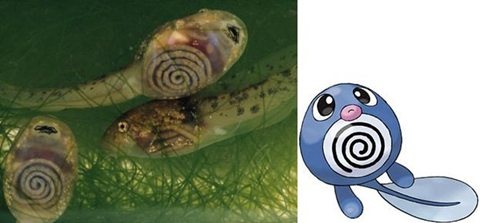 36. Arcanine was originally supposed to be a legendary Pokemon, but was replaced by Moltres.
35. Tangela wasn't able to learn Vine Whip in Generation One.
34. Every Spinda has a unique pattern, in the game there are over four billion combinations.
33. The names of the three legendary birds end with a Spanish number: ArticUNO, ZapDOS and MolTRES.
32. Mr. Mime can also be a girl, even if the name of the female Pokemon would still include "Mr.".
31. Azurill has a 25 percent chance to change its sex when it develops.
30. Wailord can breed with Diglet.
29. Pikachu (Mouse Pokemon) has a Pokedex number of 25, while Meowth (Cat Pokemon) has a Pokedex number of 52. If you turn each of these two figures, you will notice that they are the opposite of each other, just like cat and mouse.
28. Gengar is a shadow-like Pokemon, and this "shadow" might be responsible for looking so similar to Clefable.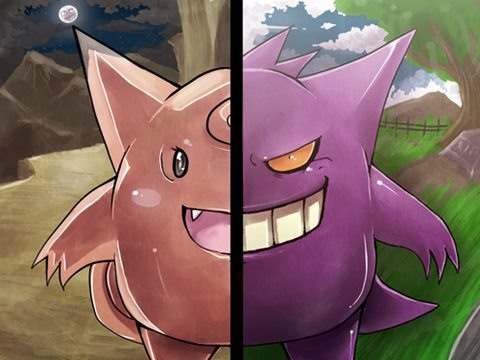 27. "Pokemon" is not a Japanese word, but a combination of the two English words "pocket" and "monster".
26. In the original Red and Blue versions of the game you could see the gender of a Pokemon based on his attack and his defense counsel; this was not the case for legendary Pokemon.
25. In the first games, the player was able to cut a tree, put himself on the spot where the tree stood and then save and reboot the game and find himself on the treetops
24. If a Pikachu from Pokemon Yellow is uploaded in Pokemon Stadium, it is spoken by Ikue Ohtani and has unique sound effects.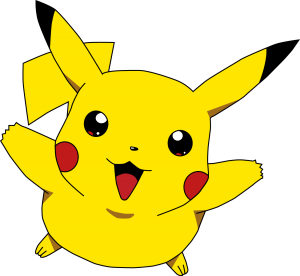 23. In Japan, the Pokemon move "Splash" did not exist, it was called "Hop" (hopping), which explains why "Splash" is a physical ability and no water ability.
22. In the original Pokemon Red and Blue, it was possible to fish in any of the large statues in Pokemon Gyms.
21. Secret Wallpapers for the Pokemon storage system exist throughout the series.
20. Diamond Dust is a special kind of snow and exists only in Snowpoint City, on the summit of Mt Silver and Icirrus City. This snow will only appear on certain days.
19. It is rumored that the music in the Pokemon Tower in Lavender Town triggered suicidal feelings in young people around the world.
18. Hypno, a Pokemon with the ability to hypnotize his opponents, is known to kidnap children.
17. If the player speaks with Dawn or Lucas on their birthday, they will wish the player a happy birthday, but that is only the case if the player has defeated the Elite Four.
16. In Pokemon Red and Blue, a creepy man appears on top of the Cinnabar Gym, when you surf along the East Coast and do not have the key to the gym.
15. Deino and its evolutions have the German numbers one to three in their name: DEINo, ZWEIlous and HyDREIgon.
14. Doduo can learn to fly, apparently by moving his legs very fast, as can be seen in Pokemon Stadium.
13. Parasect is actually two Pokemon, but the portion of the fungus as a parasite controls the crab.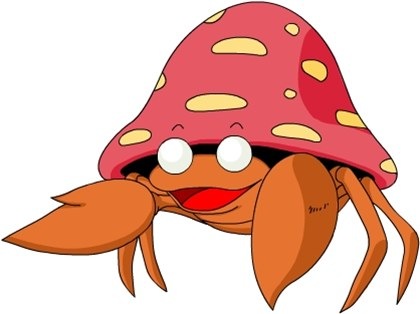 12. Rumor has it that Giovannis Persian (Persian Cat) is a dazzling Pokemon (Shiny), which should prove his pink ears.
11. In 2008 Japanese scientists discovered a protein and called it "Pikachurin" because it works well with electricity.
10. Yamask Pokemon are inhabitated by the souls of people who lived a long time ago. Their faces are the faces of these people and they cry when they reminisce.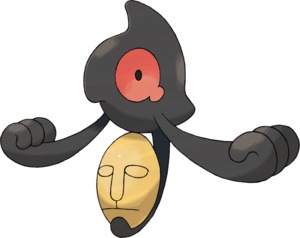 9. The first Kadabra was a boy with psychic abilities who woke up one day transformed.
8. According to rumors Genesect is actually a modified Kabutops.
7. Banette was a plush doll that came to life after it has been discarded by their owners, which is why it is looking now for revenge on its former owner.
6. Although it was now demonstrated that this rumor is not true, for a long time it was believed that players could pick up a Poke Ball which includes the legendary Pokemon Mew under a truck at the port of Vermillion City.
5. Documents in the Pokemon Mansion on Cinnabar Iceland show that Faraway Iceland was conceived long before its implementation.
4. The theme music for Pokemon Ruby, Sapphire and Emerald was remixed and is included in the game code for Platinum version.
3. Bonsly is the first generation of Four Pokemon (Pokemon of the fourth generation) that can be captured a generation before its actual performance and can be used in combat.
2. The musical themes for the three legendary dog-like Pokemon – Suicune, Entei and Raikou – have been re-mixed and are included in the code for Ruby and Sapphire.
1. Although these secrets and facts were not listed in any particular order, I've saved my favorite one for last: There are rumors that Mew and Ditto are almost identical; Ditto seems to be a failed version of Mew. Both weigh 8.8 pounds each, know how to transform, are pink, but blue when iridescent, and can learn every move – even if it is only temporarily for Ditto.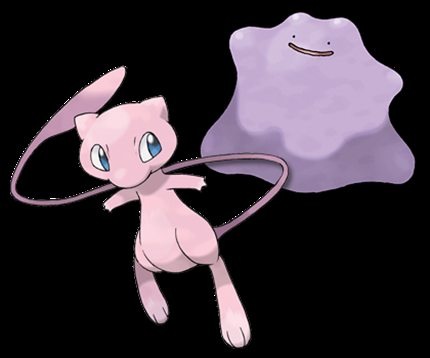 If you are a Pokemon fan looking for rare and limited Pokemon items be sure to check out below!