Who said that geeks couldn't be fashionable? Otaku from around the world are usually seen more as fashion victims than fashion-forward, but the times are changing! In recent years several brands that combine the latest trends with anime fandom have emerged, meaning that the stylish anime fan can wear their fandoms with pride! From streetwear looks to Harajuku-inspired outfits, there are plenty of on-trend otaku-friendly labels which cater to a wide variety of tastes. Read on to see our top picks of fashion brands made for otaku, by otaku. Enjoy!
SuperGroupies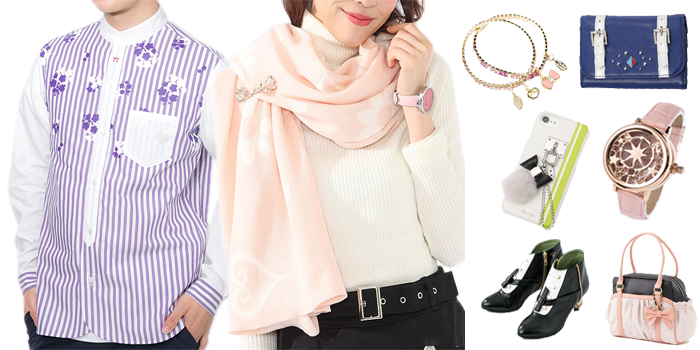 SuperGroupies is a fashion brand that transforms the fantastical costumes of anime into casual everyday wear. Rather than using actual illustrations of characters on their clothing, SuperGroupies' designs take subtle inspiration from their anime sources in order to create clothing that can be worn in everyday life. Popular SuperGroupies collections have featured collaborations with series such as Kingdom Hearts, Touken Ranbu, Idolish7, Cardcaptor Sakura, Madoka Magica, Fate, and My Hero Academia. Add a little otaku flavor to your daily wardrobe with SuperGroupies!
Radio EVA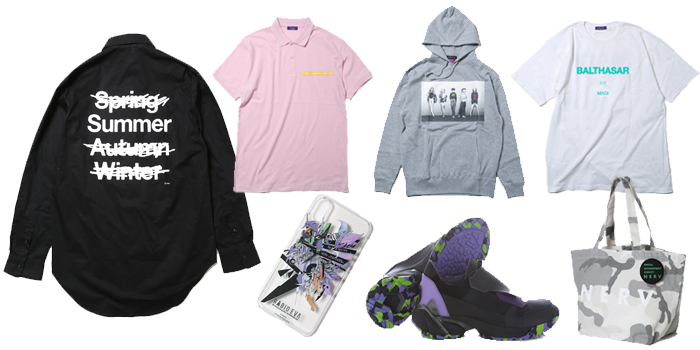 Radio EVA is Neon Genesis Evangelion's very own streetwear label. Yes, NGE is officially big enough to have its own spinoff fashion brand. Radio EVA's designs masterfully combine the iconic aesthetics of the mecha anime with the latest in streetwear trends. With Radio EVA you can show your Evangelion fandom without compromising your street cred!
Favorite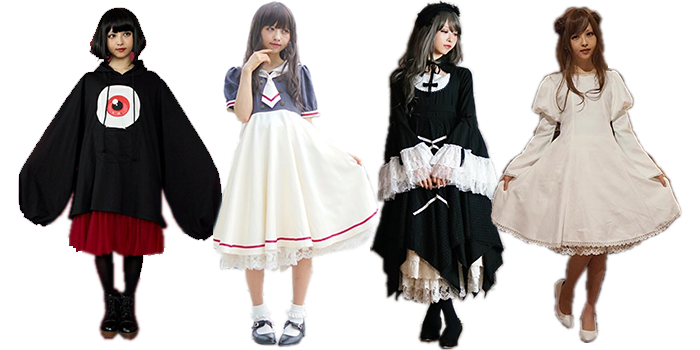 Favorite is a brand that specializes in Lolita and Mori Girl fashion and is famous for its gorgeously ornate interpretations of costumes worn by with classic anime and manga characters. Popular collaborations from the brand have included Cardcaptor Sakura, Professor Layton, GeGeGe no Kitaro, Rozen Maiden, and Phantom Thief Jeanne. The attention to detail in Favorite's clothing is second to none, so if you want to look like you've jumped straight from the pages of your "favorite" manga, then this is the fashion brand for you!
Galaxxxy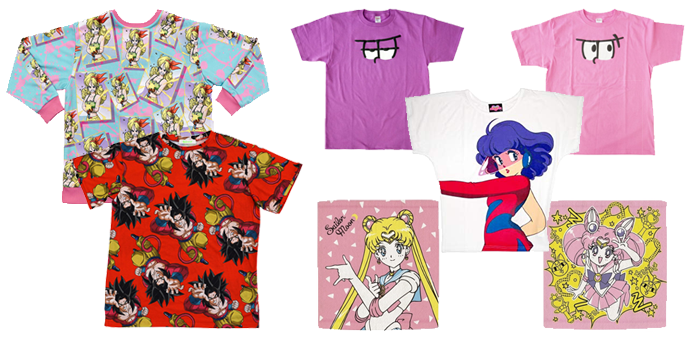 Galaxxxy is a Shibuya-based fashion brand that mixes the anime world with an 80s color palette! The indie brand has collaborated with some big names in anime including series such as Sailor Moon, Dragon Ball, Creamy Mami, Ultraman, Osomatsu-san, and much more. Galaxxxy's signature hyper-active designs are perfect for the otaku who wants to stand out from the crowd!
R4G – Respect for Geeks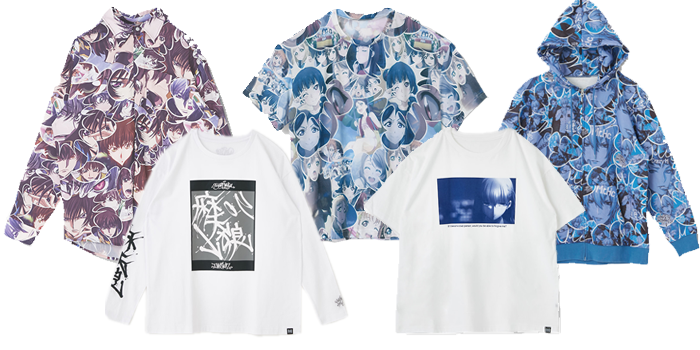 Wear your fandom on your sleeve… literally! R4G, short for Respect for Geeks, puts an otaku twist on trendy streetwear-inspired clothing and accessories. Featuring pieces ranging from oversized sweaters to button-up shirts, R4G has collaborated with some otaku heavyweights such as Fate/stay night, Hypnosis Mic, Love Live!! Sunshine!, Code Geass, and Tokyo Ghoul. R4G makes it easy to show your love of all things geeky with effortless style!
How to buy the latest otaku fashion
Want to get your hands on some of the otaku fashion in this article? Then look no further than FROM JAPAN! FROM JAPAN's proxy shopping and bidding service can help you get the latest otaku styles and have them shipped straight to your door. Give your wardrobe a much-needed anime makeover with FROM JAPAN!