One Piece is the most notable sign that manga is still alive and popular even as overall sales of manga has been on a downward trend in Japan. In 2010, One Piece broke the record when it sold 3 million copies of its first edition. Volumes 64 and 65 sold more than 4 million copies and required a second run due to the demand. The overall sale of One Piece copies is 40 million, making up 6 percent of all manga sales. Other mangas like Naruto and Full Metal Alchemist don't even come close to the kind of sales One Piece enjoys.
While the popularity of One Piece is primarily due to well-written characters and story arcs, it must be acknowledged that the franchise's merchandise also contributes to its immense success.
One Piece Brands to Remember
The top producers of One Piece merchandise are licensed to companies under the Bandai Namco umbrella as well as MegaHouse, which is the company credited with the Portrait of Pirates (P.O.P) figure series—the most sought-after line so far among collectors and One Piece fans. These two names are the primary players, however, there are also some bootleg products coming out of China and Hong Kong that find their way into the general market.
How Can You Get Your Hands on Your Favorite Character Products?
Well, in the United States the merchandise for One Piece is few and far between so most fans and collectors choose to go the route of getting their merchandise from sellers in Japan or at anime-manga conventions.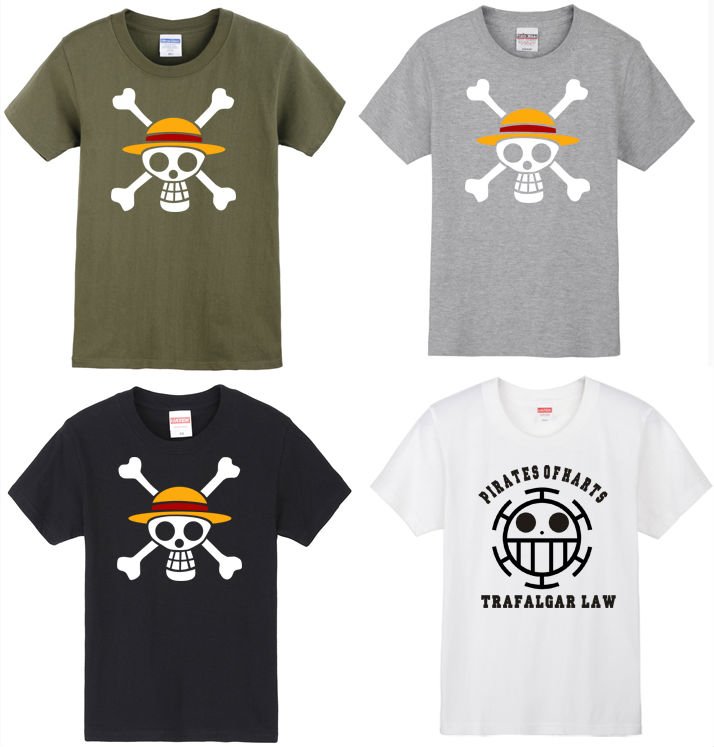 If you're in Japan, One Piece products and collaborations can be picked up almost anywhere, like the theme park J-World, which is one of many such attractions in Tokyo that combines pop culture merchandise, character-based rides, and often mediocre food. But what if you don't live in Japan? There are plenty of other ways to get your Strawhat loot, so don't worry—From Japan has you covered.
While figurines are always a popular route to go for international collectors, in Japan, One Piece products have saturated the market showing up on everything that you can imagine. If you want to wear your favorite One Piece character there are plenty of T-shirts to choose from; for tech-savvy iPhone owners be sure to check out From Japan's selection of smartphone covers; and for people who like to collect One Piece trinkets a couple great options include key chains and even mouse pads (especially if you're a fan of Nami).