If you're into streetwear, then you're probably familiar with the scene in Japan at least a little. From Nigo's iconic BAPE to the historic Harajuku district, Japan holds a special place in the streetwear scene.
Many of Japan's more popular brands have had a major influence on Western culture from their adoption by hip hop acts. That influence seeps into the area of design for many newer streetwear labels who find heavy influence in Japan's brands and culture.
What are some of the top Japanese streetwear brands to shop for, and what makes them so great? Read on for a list of seven highly influential brands from Japan.
BAPE (A Bathing Ape)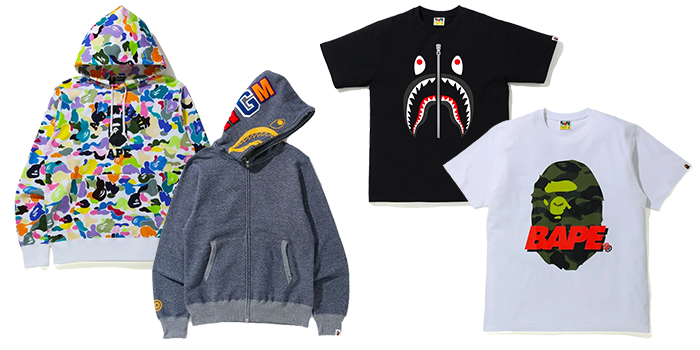 Any discussion about Japanese streetwear is incomplete if it fails to mention BAPE. BAPE, short for A Bathing Ape, was founded in 1993 by Harajuku musician Nigo and quickly rose to prominence. The name A Bathing Ape is cut from a line in the original Planet of the Apes film. BAPE's popularity is partly due to American artists like N.E.R.D. and Soulja Boy sporting the brand and giving shout outs to BAPE and "Bapesta" sneakers in their lyrics.
Often imitated but never duplicated, BAPE is one of the most popular streetwear brands in the world. Designs like the shark mouth and camouflage made from the heads of the BAPE ape logo instantly sell out and become wardrobe staples. The contributions this brand has made to the worldwide streetwear culture will never be forgotten.
Visvim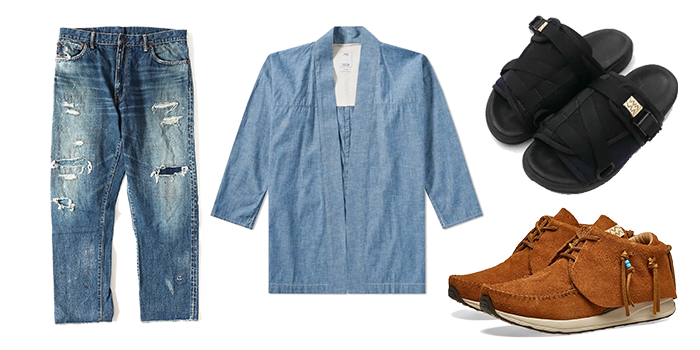 Like BAPE, Visvim is a brand that started in the Harajuku district of Tokyo. Founded by Hiroki Nakamura in 2001, Visvim is a brand in high demand both in Japan and overseas. The design quality and material construction of their footwear and garments is a major focus for Visvim.
Visvim began as a footwear brand before branching out into a full apparel company. The garments designed by Visvim draw inspiration from Nakamura's visits to American thrift stores. Visvim also has a separate division for women's apparel called WMV.
Comme des Garcons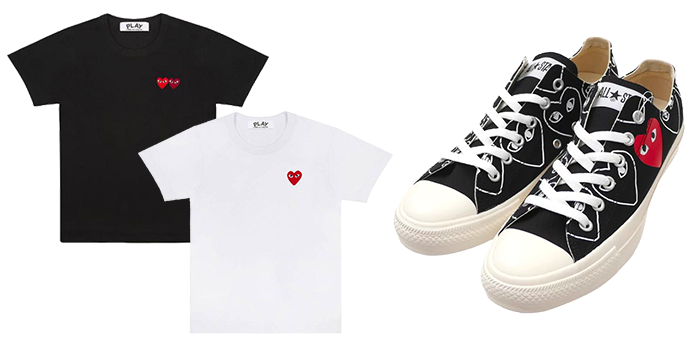 Comme des Garcons is a much older brand than the last two listed. CDG was founded in 1969 and has historically created garments with a punk feel. More recently, they produce minimalist designs with the brand's name and other phrases. The name Comme des Garcons loosely translates in French to "like boys" which accurately captures the spirit of the brand.
Comme des Garcons lately are known for their prolific Play logo, a crudely drawn heart with eyes. The heart logo is part of their sub-label CDG Play. CDG Play was popularized by an ongoing collaboration with Chuck Taylor footwear, a slight twist on the classic sneaker.
Undercover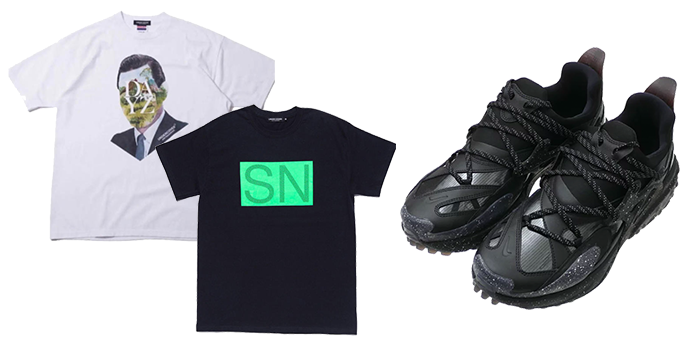 Dating back to 1989, Undercover is a brand that draws inspiration from punk rock culture. While the brand was founded then, it would be in 1993 that it truly took off. In 1993 Undercover found Jun Takahashi and BAPE's Nigo would open the store 'Nowhere' together in Harajuku. Nowhere would grow to become one of the most important stores in Japanese streetwear culture.
Clothing from Undercover can be seen as the edgier side of streetwear. Beyond clothes, Undercover also releases hard goods like zines. The punk aesthetic and influence are constant across their product line.
Yohji Yamamoto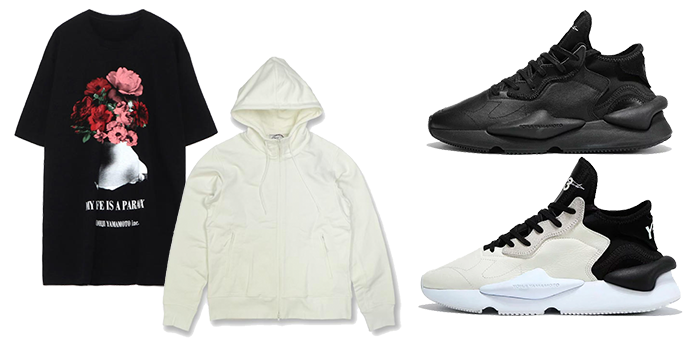 Yohji Yamamoto is less of a brand and more of a force. Yamamoto is a Japanese tailor and designer who produces lots of avant-garde pieces. His work exists in the grey area between high-end fashion and streetwear, creating a niche blend of style and artistry.
Yamamoto is known as a pioneer of the fashion-meets-sportswear aesthetic that has grown to encompass a majority of the industry. Yohji usually creates black clothing with large, looming silhouettes that loosely wrap the body. This is an ongoing theme dating back to his label's 1981 debut in Paris. The Parisian store he opened would thrust his designs into the forefront of 1980s fashion.
The popularity of Yohji Yamamoto's designs are attributed to their deviance from the colorful, flashy trends at the time. By choosing to create dark, androgynous clothing Yamamoto shook the perceptions of what fashion was at the turn of the century, and to this day.
Cav Empt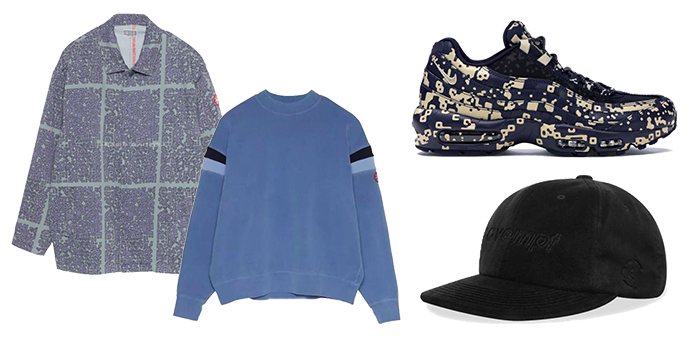 The founding story of Cav Empt is pretty awesome. Cav Empt was started in 2011 after a massive earthquake caused damage to the Fukushima Daiichi nuclear power station, which led to power shortages in eastern Japan. The brand gained its bleak aesthetic in the affected region of Tōhoku in the dimly lit and hushed aftermath.
Cav Empt apparel is characterized by many minimalistic pieces with elaborate silhouettes, but they also produce graphic clothing. The founders have stated that they draw influence from dystopian work such as the author Phillip K. Dick. That influence shines through on their website as well as the cyberpunk aesthetic their lookbooks give off.
Kapital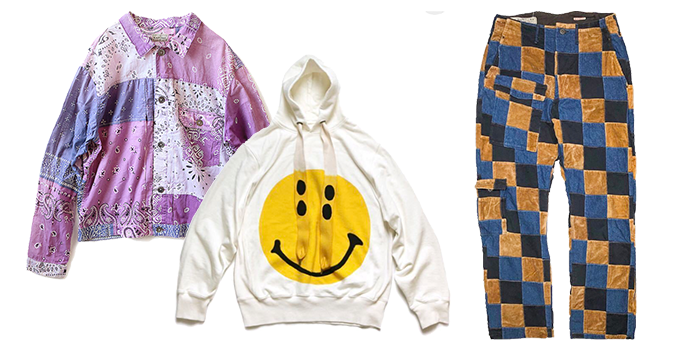 Originally only a denim brand in 1980, Kapital has grown to be much, much more. After Kapital founder Toshikiyo Hirata spent years mastering the reproduction of American denim, his artistic son would join him to build upon that mastery. Together they would combine their respective knowledge to become one of Japan's most notable brands.
Kapital clothing is typically clothing with a vintage aesthetic despite being brand new. The clothes look worn and distressed but feel brand new to the touch. They're most known for high-quality denim and printed bandanas.
Buy Japanese streetwear with FROM JAPAN!
Although some Japanese streetwear carries a heavy Western influence, the brands originating in Japan have become some of the most iconic and coveted in the world. The cultural impact of these brands and of Japan as a whole is astronomical. Streetwear would be a completely different industry without Japan.
If you're interested in acquiring items from these rare Japanese brands and others like them can do so by visiting FROM JAPAN today.