What are the popular Japanese fashion trends for fall and winter?
Japan is the perfect place for anyone who's into fashion. Although the loud and colorful clothing that's often associated with the words "Japanese fashion" still exist, a majority of young Japanese people now express their stylishness in more toned-down ways. On top of that, Japan has seen a rise in fashion influencers and Western styles coming into the country in recent years. All of these aspects blend together to create a uniqueness in modern Japanese fashion styles.
But instead of us talking about these trends, why don't we just show you? So, without further ado, here are some of the best examples of Japanese fashion trends from the recent fall and the current winter season.
Puffer Jackets / Down Jackets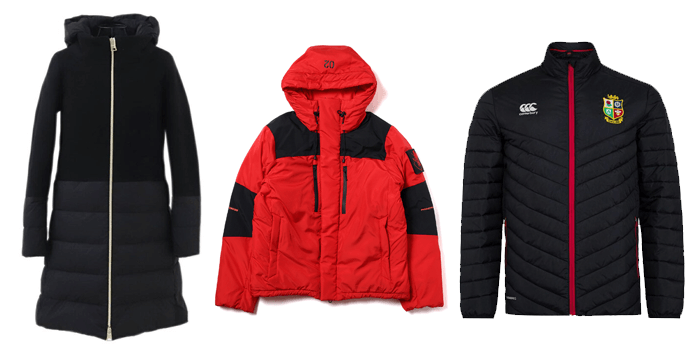 Let's start with something that everyone who lives in a winter country needs in their wardrobe.
While puffer jackets are known as "padded jackets" in Japan, they're also often referred to as "down jackets" as a general catch-all term. With Japan's winter typically being very dry and windy, these types of jackets are perfect to combat against this type of weather. They're a universal item of clothing in Japan — worn by all ages and genders.
Varsity Hoodies / Varsity Jackets / Varsity Sweatshirts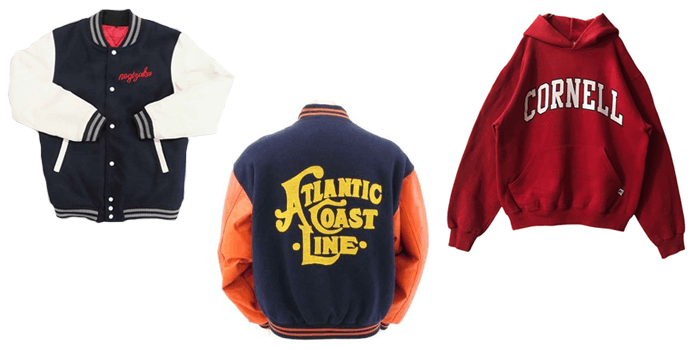 Plenty of young Japanese people think of clothing with English logos or text as stylish, even if the text doesn't necessarily relate to them. One good example of this is the varsity jacket (or hoodie or sweatshirt); you can often find them sold in stylish vintage shops catered towards young people. And although it's likely they've never been to universities like Cornell or Oxford, Japanese people have a way of incorporating these items into their everyday attire.
These varsity jackets and sweatshirts often feature solid, eye-catching colors, and they're made using warm material, so they have a fitting double function for the fall and winter months.
Mini Skirts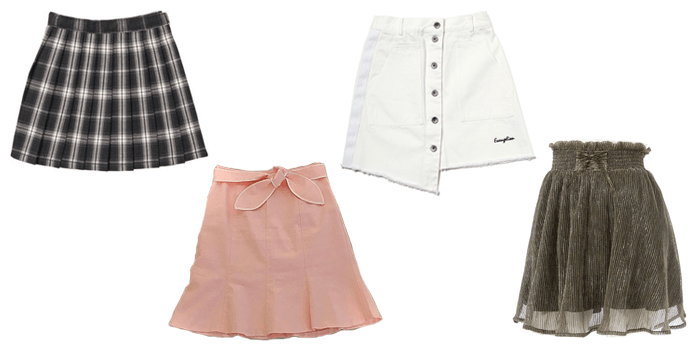 I know what you're thinking: mini skirts in winter?! Well, it's true. Despite the cold and harshness of winter, you'll see a lot of young Japanese women wearing mini skirts paired with leggings or another item we'll be discussing in this list: long boots.
Personally, we're quite susceptible to cold so won't be joining this trend just yet, but if you want to feel in style with what Japanese people are wearing, you can start searching for mini skirts from a variety of stores and sellers using the button below!
Wide-Leg Pants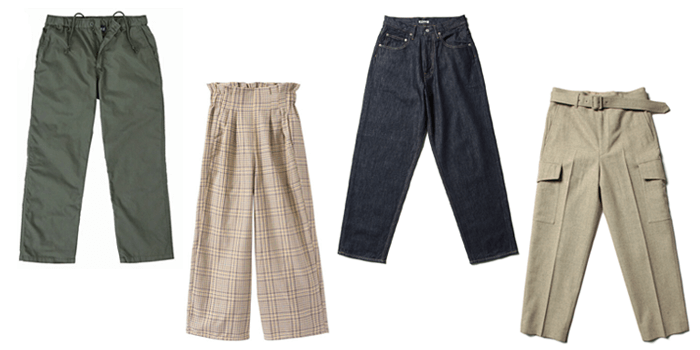 While skinny jeans or tight-fitting pants might be all the rage in the West, the youth in Japan prefer looser, wide-leg pants. In Japanese, the term for these types of pants is "wide pants" or "easy pants" (イージーパンツ), with easy meaning more like "casual" or "relaxed". There isn't a strict set of rules for what falls under the "easy pants" category — it can include wide-leg jeans or sweatpants for example — as long as their fit is quite loose.
Wide-leg pants are a recommended item for winter especially. Due to their fit, it's much easier to add on layers like warm leggings or thick socks under the pants if you need that extra level of protection against the cold.
Long Boots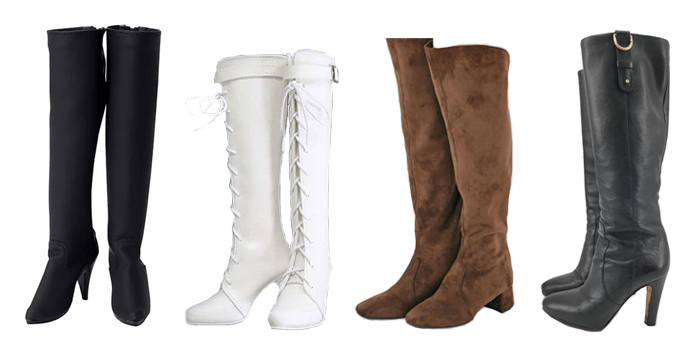 Long boots are a great fashion piece to show off your stylishness while helping keep your feet and legs warm in colder weather. In Japan — at least in the big cities — you can see a lot of women walking around with boots that reach high above the ankles. And whether you prefer high heels, low heels, or no heels at all, Japanese stores carry a variety of designs that cater to the tastes of fashionable Japanese women.
Keep your seasonal wardrobe stylish with FROM JAPAN!
If you're looking to add new pieces to your wardrobe, then FROM JAPAN is a great place to get that done. Our powerful search engine (which you can learn how to start using here) makes it easy for you to access a wide range of fashion items from Japan.
In addition, if you're new to the site, we also have a handy Usage Guide to help you learn more about our site. Lastly, you can get in touch with our Customer Service team at any time if you experience any issues.
Japan has long been a fashion haven for people from all over the world, and now, what's in Japan can be yours too with the click of a button! Happy shopping with FROM JAPAN!