If you're a trendy footwear enthusiast who wishes to buy Japan-exclusive Nike, you came to the right post. Japan is a treasure trove when it comes to shopping, with a ton of fashionable Japan-exclusive items and pre-loved Nike grails readily available for Japanese consumers. Check out our guide below to see how easy it is to buy Nike sneakers and more from Japan!
How to Buy the Best Nike Shoes with FROM JAPAN: Step-by-Step Guide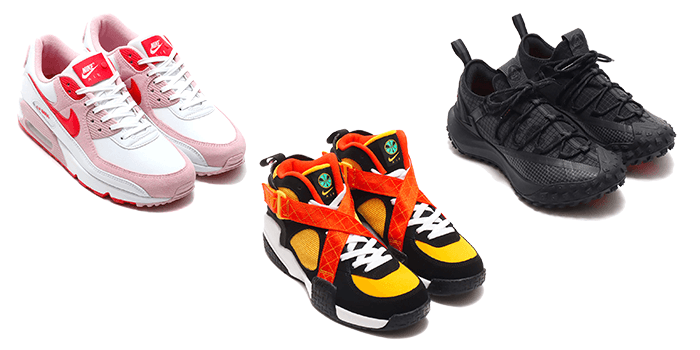 Step 1. Search for Your Nike Shoes
If you already set your mind on a particular pair of Nike shoes, it's time to get them from Japan. There are several options for picking exclusive footwear on our website, including Rakuten, Rakuma, and Amazon Japan.
You can also shop from Japanese sneaker specialist sites like atmos which regularly updates their stock with the latest Japan-exclusive Nike sneakers and more. You can add the items from your cart by simply copying and pasting the product page URL into FROM JAPAN's search bar.
Step 2. Bid/Order – Once you find the items you're looking for, add them to your shopping cart.
Step 3. Check the details of your item.
Like most other shelved products, Nike kicks come with specific listing options that you should know before shopping. If you're purchasing secondhand Nike, it's not uncommon to find that some shoes come without their original packaging – a common occurrence, especially when bidding via Yahoo! Japan Auctions. The bottom line is to make sure to double-check any of the items you're interested in purchasing before you commit to making an order.
Step 4. Add the items to your cart and pay for Charge 1
Step 5. Items arrive at our distribution center
Items can be stored for free in our warehouse for 45 days!
Step 6. Shipping Instructions Instruct your items for shipment.
Once all of your items arrive at the warehouse, we will ask for your shipment instructions.
Step 7. Pay for Charge 2
Once you have let us know which items you would like sent together, we will send you the Charge 2 invoice.
Step 8. Wait for your items to arrive!
What are the Benefits of Buying Nike Shoes From Japan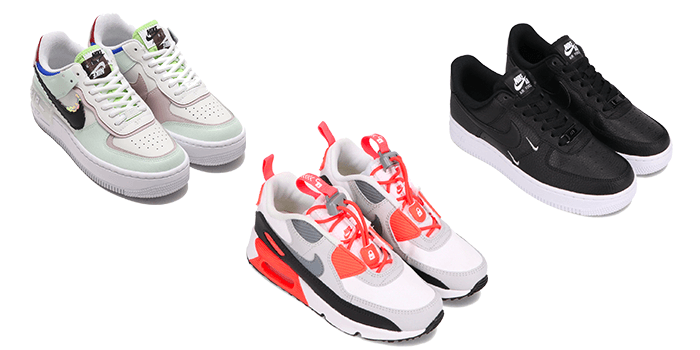 There are several reasons why you should shop for your footwear items from Japan. Here are things we think make it a no-brainer to buy Nike shoes with FROM JAPAN:
Low-cost
Unlike other parts of the globe, Japan's footwear industry is highly competitive, and it may not be surprising to land your favorite Nike kicks at a throw-away price. Not to mention the glut of preloved Nike items available in Japan that are in excellent condition.
Safe Packaging
Once an order arrives at our warehouse, we securely repackage the item to ensure that it undergoes international shipping without hassle.
Multiple Options to Choose From
From the trendy Air Force and Air Max series to their Pokemon sneaker collaboration – you can never run out of Japan's Nike shoe items. The only run is that some are limited editions, and you might have to hunt around for sometime before landing the best deal.
Buy Nike shoes and apparel with FROM JAPAN!
What's stopping you from getting your favorite Nike shoes at a competitive price from Japan now that you've discovered the tricks of the game? For Nike shoes and other exclusive wear visit FROM JAPAN today!