G-shock is celebrating 30 years of timepiece innovation. In celebratory fashion they are releasing a series of fashionable, limited, and highly desired models. Collectors and aficionados from all over the world are keeping their ears to the ground in hopes of getting in on the action, as some of these beautiful art works are collaborations with powerhouse names and will only be released in limited quantities for Japanese audiences. Not familiar with limited releases? Here are a few to get your feet wet.
Evangelion x G-shock
Anime is no stranger to Japanese markets and there's no surprise why the award winning series Evangelion has teamed up with G-Shock to release two movie editions. The red with orange accents DW-6900, which is reminiscent of Asuka the fiery red hair Unit-02 pilot. This particular model brands Asuka's profile on one band and the numbers 02 followed by her name on the other. The second is black with purple accents DW-5600 and is designed with Unit 01 the "Test Type" in mind. The word Evangelion is printed in purple on one band and the words "Nerve, God's In His Heaven, All's Right With the World" is printed on the other. Both models are limited and can only be found in Japan. Get your own Eva G-Shock here.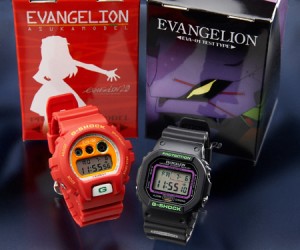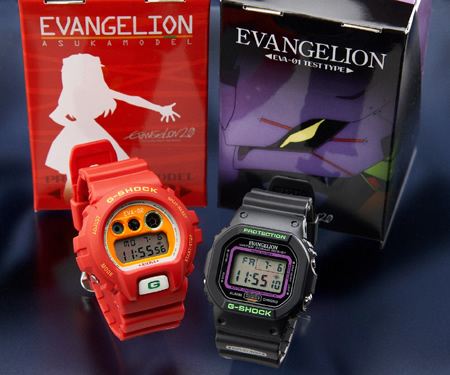 One Piece x G-shock
Not a fan of Eva? What about Gundam, Akira, or perhaps One Piece (Straw Hat Pirates)? One Piece Straw Hat Pirates is limited to 3,000 units and is with no doubt one of my favorites. The straps brands silhouettes of all the Straw Hat Pirates. The LED screen illuminates the crews Jolly Roger, or a skull and cross-bone for those of you who aren't familiar with the series. The backplate depicts Shank putting a straw hat on young Luffy's head, and as if those meticulous details weren't enough, the actual watch case is designed to resemble a treasure chest. Act fast if you want to secure your super rare One Piece G-Shock and buy it here.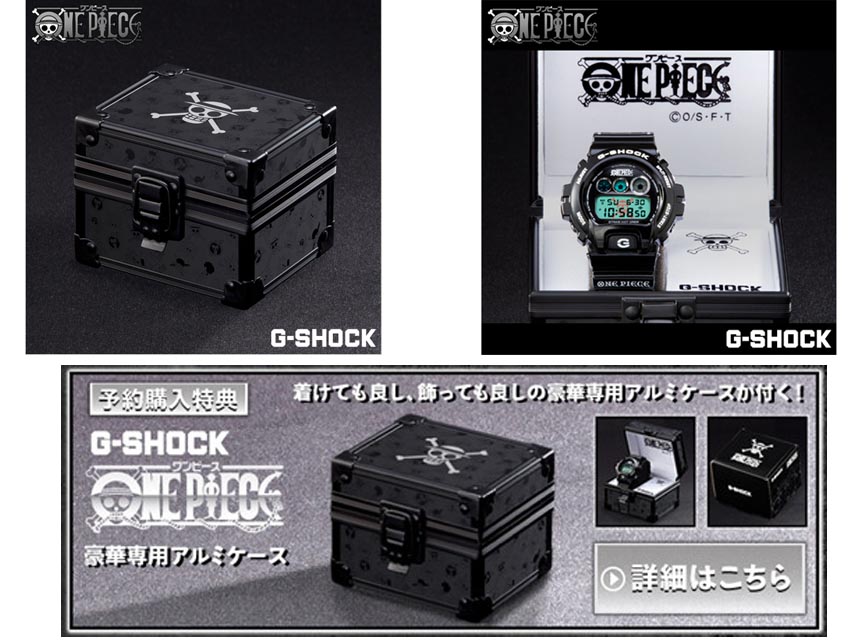 BAPE x G-shock
Another prestigious G-Shock collaboration is that with Bape (Bathing Ape). Since their first collaboration in 2001, G-Shock and Bape have worked together to release a slew of color ways and models. One fan favorite is the 06SS DW-6900, traditional red and black colors complimented by a gold bordered display. Not a fan of red? Then perhaps the black, white, yellow, or pink one would better suit your stylish ways. You must act fast, only a couple thousand of each color were produced and finding one in new condition will take some serious researching. Start your search here.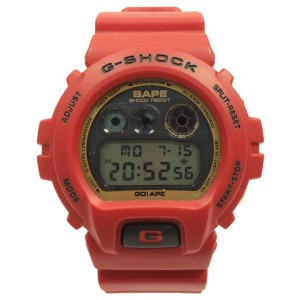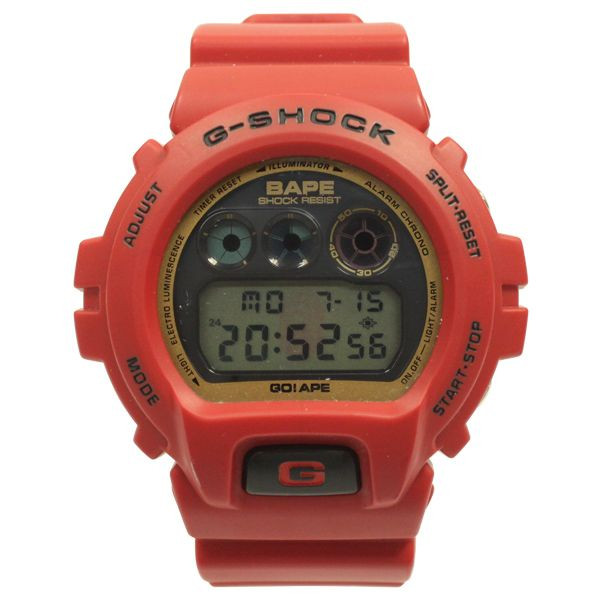 mastermind x G-shock
If limiting the quantity of watches produced doesn't make it challenging enough in finding these rare timepieces, factor in that some of these collaborations are only released in Japan and prepare to turn green with jealousy. For example the GSET-30-1JR, this limited edition set is packaged with not one but two special edition G-Shocks. The carbon fiber DW-5030D-1JR and a reproduction of the first ever G-Shock the DW-5000. In addition, the set includes a G-Man figure. Another example is the 30th Anniversary Edition mastermind JAPAN x FROGMAN. Only 200 pieces were released and were sold by lottery to a few very lucky collectors. Upset you weren't one of the lucky few? Don't fray as many of the Japan only releases can be purchased by international collectors via Yahoo Japan auction.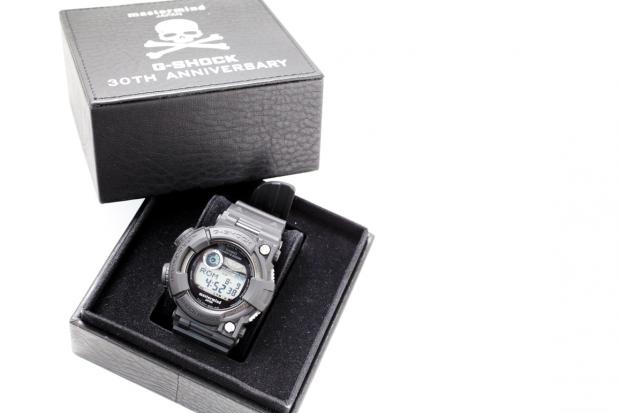 These limited collaborative G-Shocks are not only sought after by collectors, but also by people who are interested in street fashion. Need a blue and orange watch to match your attire? Casio has you covered with their newly released DW-6900SC-4JF. This model is part of their Crazy Color series and will make any fashionista go crazy with color.

Not from Japan but want to get your hands on some of these limited watches? Most Japanese retailers will not ship internationally so you'll have to find a proxy shopping company to do the work for you. One reliable and convenient company is "From Japan." They will bid, purchase, bill, and ship any item securely to you from the comfort of your home. Don't let those Japanese only releases slip through your hands. Add some variety to your collection and expand your horizons.