Top 10 Most-Searched Luxury Brands in Japan
There's a good market for luxury brands in Japan. In big cities like Tokyo, there are areas that have lines of luxury brand stores frequented by customers, and as for secondhand items, there are also dedicated shops and online stores that resell used, but still in good condition, luxury items.
With this in mind, what do you think are the top luxury brands that Japanese people are most interested in? Can you guess what the Top 1 luxury brand is? Today, we're taking a look at the ten most searched luxury brands in Japan for 2021 to answer all of these questions.
Top 10: Moncler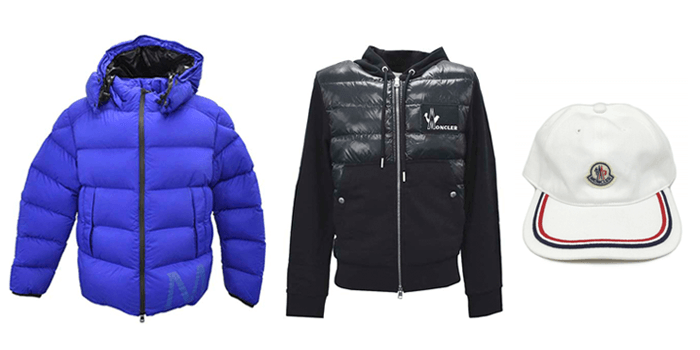 To start off this list, we have Moncler at Top 10. This Italian luxury fashion brand is known for their skiwear and winterwear. For close to 70 years, they've been making items such as jackets, gloves, hats that are not just stylish, but are also guaranteed to keep you warm.
In Japan, the brand has already had a presence for quite some time now. Recently, actor and former SMAP idol Takuya Kimura was seen wearing Moncler in a commercial, which worked to increase the popularity of the brand.
Top 9: Loewe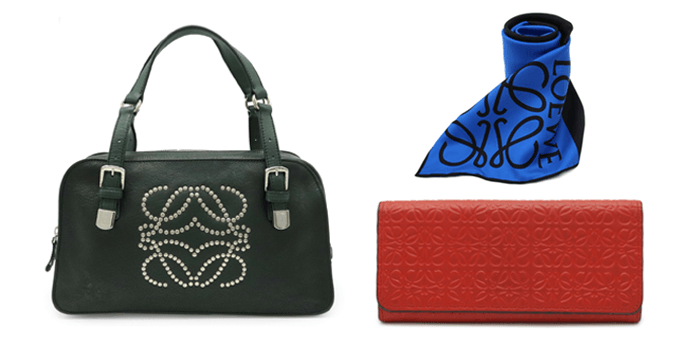 Loewe is a Spanish luxury fashion house that are mostly known for their leather goods and accessories. The brand has an astounding 185-year history, and traces its origin from a group of leather craftsmen in Madrid. Loewe is also known for their unique four L monogram that appears across a wide variety of their products.
Top 8: Celine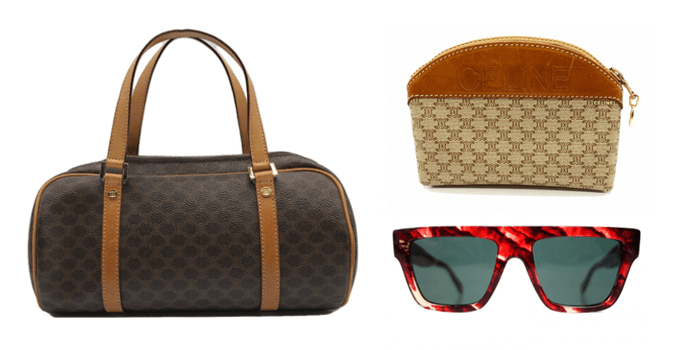 For the Top 8 brand on this list, we're going to France with the luxury goods brand, Celine. The brand takes its name from its founder Céline Vipiana, and their most popular items are their bags, accessories, and leather goods. The appeal of Celine products are their use of more neutral colors, like browns, blacks, and greys, making any of their items easy to match to any style of wardrobe.
For an easy guide on how you can get secondhand Celine from Japan, you can take a look at our guide for a fail-proof method of purchasing your own Celine!
Top 7: Paul Smith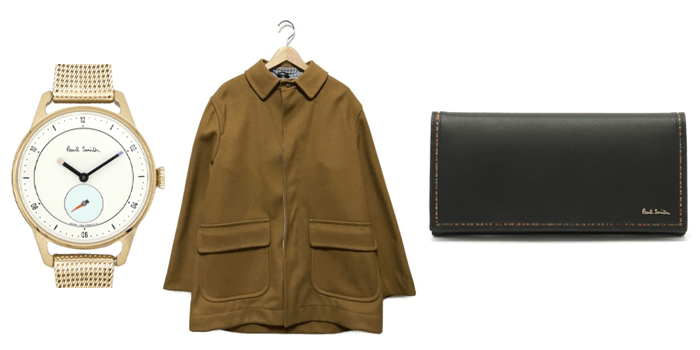 Similar to the previous brand on our list, this fashion establishment also takes its name from its founder, British designer Paul Smith. The very first Japanese branch of a Paul Smith store opened in Tokyo in 1984, and has since continued to have a strong presence in Japan, with branches existing all over the country.
While the brand is more recognized for their men's fashion line, they also have items for women and children which retain the elements of color and simplicity found in all of Smith's designs.
Top 6: Dior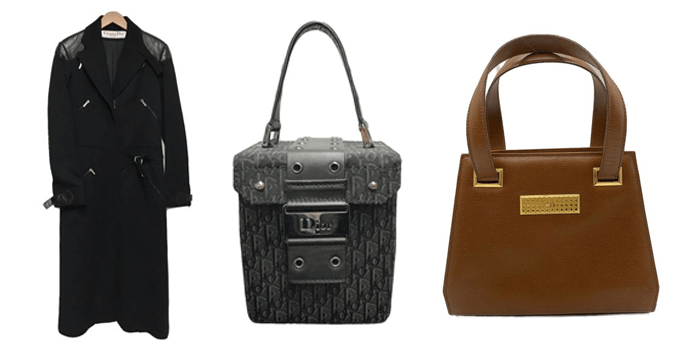 The French luxury fashion house Dior has done excellently in establishing their brand over their 75 years of existence. The Dior logo is instantly recognizable; their perfumes, bags, and apparel are viewed as the epitome of style.
To top it all off, the story of the brand's founder, Christian Dior, is one that tells the nature of the human spirit. Dior experienced lots of hardship like poverty and illness before he established his brand, but because of the ingenuity of his designs, his legacy continues more than 60 years since he passed away.
If you're a Dior fan, make sure to check out our specially written How to Buy Secondhand Dior Guide too!
Top 5: Rolex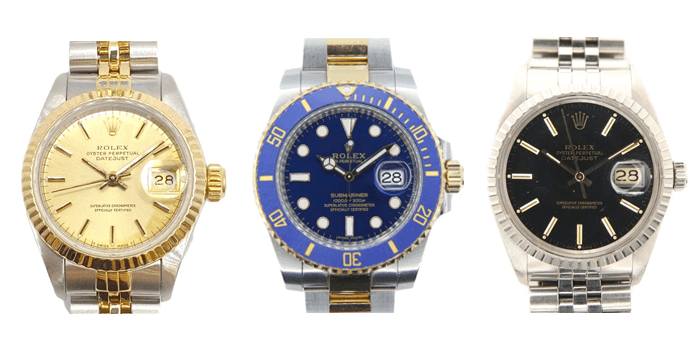 When it comes to luxury watches, it's undeniable that the first brand that many people will think of is Rolex, and there's good reason for it. They've been making high quality watches for over 100 years now, and the brand name itself has become synonymous with luxury and class. When you wear a Rolex, there's no mistaking it for anything else.
In Japan, Rolexes are highly valued by not only watch enthusiasts but also resellers. Because of the meaning that's been attached to the brand name, Rolexes will always sell at a good price and will always be highly sought after. So if you're one of those who are seeking after a Rolex, Japan is a great place to get them from.
Do take note that because of the materials used for Rolex watches, there can sometimes be import restrictions when ordering from abroad, so make sure to read our How to Buy Rolex from Japan Guide which talks about this topic in detail!
Top 4: Chanel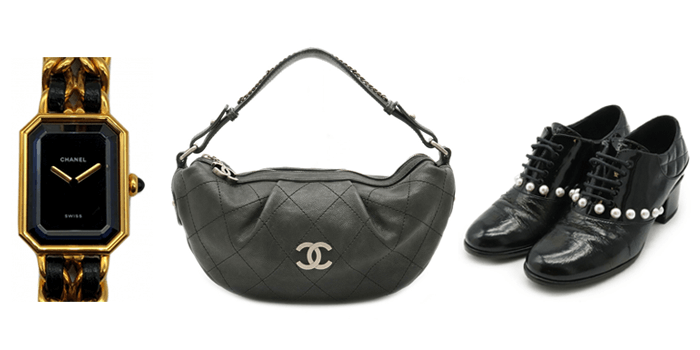 This Paris-born brand is named after its founder, Coco Chanel, who started off as a hat designer. Chanel's designs were something never seen before in the 1910s in France, which helped her grow her brand and her following to what it's now become today. While Chanel has a wide variety of luxury items available (all of which can be recognized from their iconic double C monogram), Chanel's perfumes are one of their most popular products, with such high-profile fans like Marilyn Monroe.
We currently have a How to Buy Used Designer Bags From Japan Guide up on our blog (which of course includes bags from Chanel!), so we recommend reading through the article if you're after a Chanel bag.
Top 3: Hermes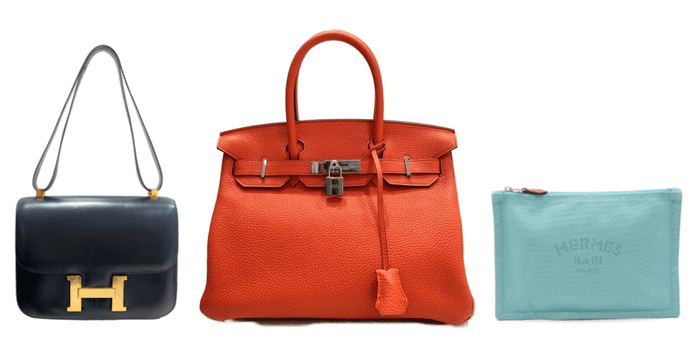 We've now reached the Top 3 in our most popular luxury brands in Japan list. Has the list followed your expectations so far? How did your favorite brand do? In any case, the top 3 brand that Japanese people searched the most for is the French luxury leather goods brand, Hermes.
The name Hermes is synonymous with luxury bags catered towards women, with the most popular one being the Birkin bag. In one of our previous articles, we discussed in detail how you can purchase your own secondhand Hermes from Japan, so do check it out!
Top 2: Tiffany & Co.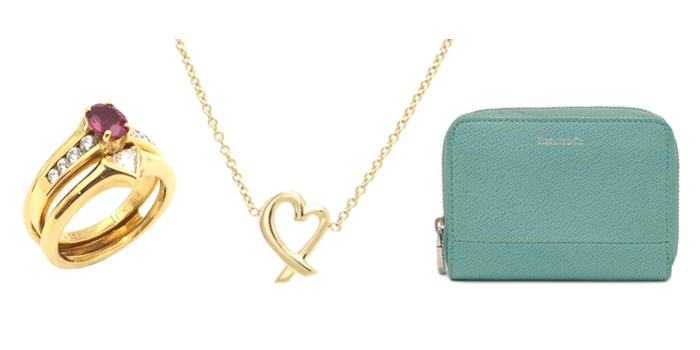 The top 2 brand leans more towards women's fashion, and that is Tiffany & Co. Tiffany & Co. is also surprisingly our first and only American brand included in this list.
Tiffany's cute and dainty luxury jewelry designs and their signature baby blue color really matches well with the preferences of women in Japan. A lot of the fashion trends in Japan revolve around cuteness and the use of colors that match that, such as light pastel colors, which means it's not too unexpected that Tiffany & Co. has fans in the country.
Top 1: Louis Vuitton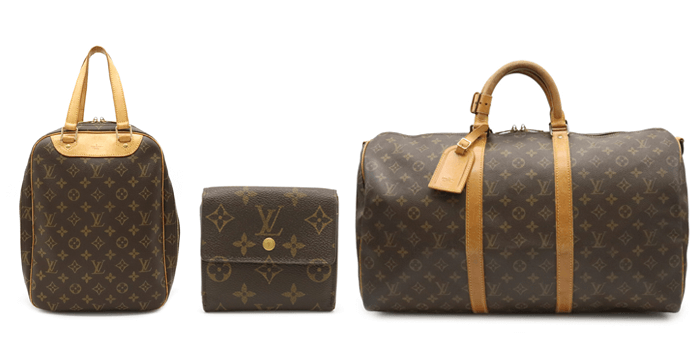 For our Top 1 brand on this list, we go to a brand that undoubtedly anyone who knows anything about luxury fashion brands will have heard of, and that is Louis Vuitton. Louis Vuitton is our oldest and most established brand in this list, currently with a history lasting 167 years! That's no ordinary feat to have enduring popularity and brand following for so many decades.
The biggest draw to the brand are their leather goods such as bags, pouches, and wallets, all with the LV monogram printed on it. There's really not much to say about Louis Vuitton itself due to how popular and well-known it is across the world, so instead, we'll be offering you our pre-written guide on how to buy used Louis Vuitton here!
Source all your luxury brand needs with FROM JAPAN!
If you're looking to add new pieces to your wardrobe, then FROM JAPAN is a great place to get that done. Our powerful search engine (which you can learn how to start using here) makes it easy for you to access a wide range of fashion items from Japan.
In addition, if you're new to the site, we also have a handy Usage Guide to help you learn more about our site. Lastly, you can get in touch with our Customer Service team at any time if you experience any issues.
Japan has long been a fashion haven for people from all over the world, and now, what's in Japan can be yours too with the click of a button! Happy shopping with FROM JAPAN!