The world of K-pop is known for its passionate fans who go the extra mile to show support for their idols. At concerts fans show their love by using sticks that create a synchronized sea of light. But these aren't regular glow sticks that you can find at your local rave. In the K-pop fandom, the humble light stick has "glowed-up" into something much more. Now every major K-pop group has their own official light stick featuring creative designs often created by the idols themselves. By using these battery-powered LED lights, your love for your idols can shine on and on. Read on to see our picks for the coolest and craziest K-pop light sticks out there. Enjoy!
Just like a real pet, you need to keep your Tamagotchi happy and healthy by feeding it, playing with it, scolding it when it misbehaves and even clearing up its poop. Neglect your Tamagotchi and your precious pet will die.
10. Apink – Pink Panda Light Stick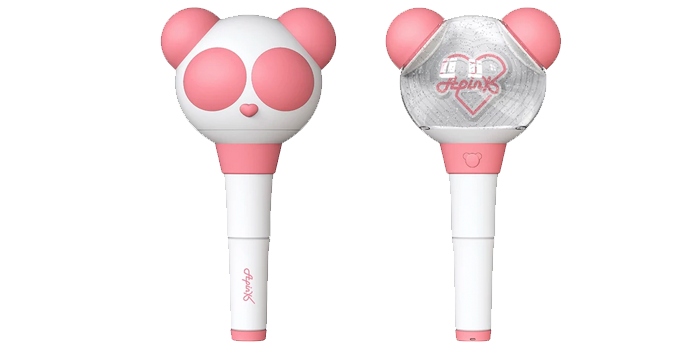 First on our list is this pink panda-shaped light stick from the adorable girls of Apink! The design of the light stick is inspired by Apink's official fanclub name – Pink Panda. When turned on the panda's eyes, nose, and ears light up. The latest edition of the Pink Panda light stick has some awesome features such as being able to remotely control the lighting!
9. Seventeen – Carat Bong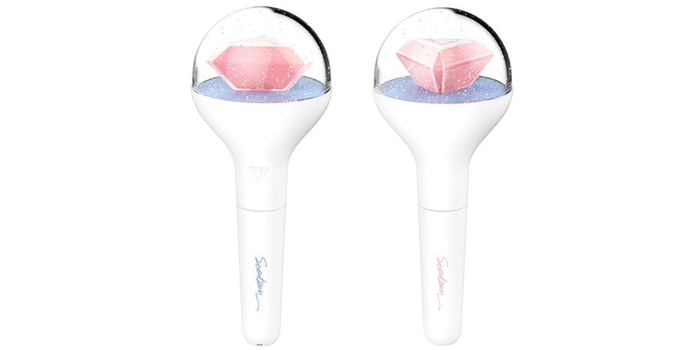 The Carat Bong is Seventeen's official light stick, with Carat being the name of the group's official fanclub and "bong" coming from the Korean word for stick. The Carat Bong's crystal dome can be removed in order for you to customize the stick, with creative fans putting in their own items to make their Carat Bong their very own!
8. GOT7 – Bird Light Stick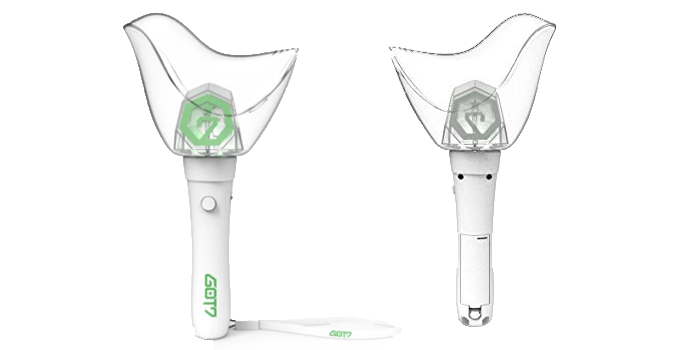 GOT7's light stick takes its inspiration from its fanclub name, IGO7, which sounds like the word for "baby bird" in Korean. This light stick has one of the more original designs, featuring a transparent clear bird encasing GOT7's pale green logo. The newest version of the light stick has two settings to set the light to gently blink or flicker rapidly.
7. Block B – Regular and Mini-size Light stick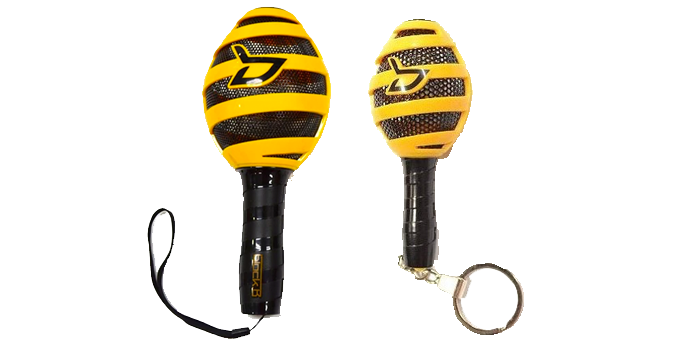 Block B's fanbase is officially known as the Block B Club (BBC), but the fans often go by the "honeybees" which is the inspiration behind these light sticks! When alight, the sticks glow a warm yellow reminiscent of buzzing bees. The light sticks also come in a mini-sized version, meaning you pop your Block B light stick in your bag and can show your love for the group wherever you go!
6. BTOB – Official Light Stick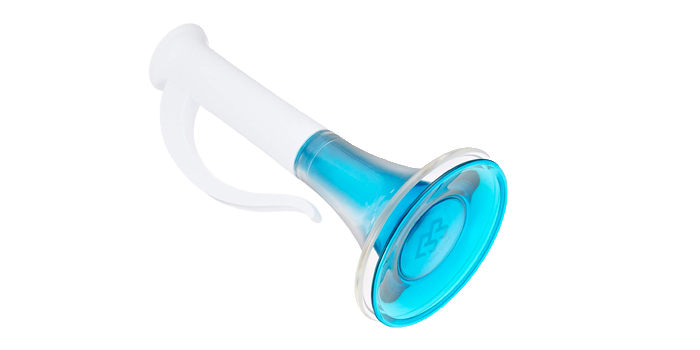 BTOB's official light stick takes the shape of a microphone – perfect for the larger-than-life members of the idol group. The light sticks usually shine in the group's signature cyan color, but if you hold down the button for 10 seconds you will be treated to a light show of various colors!
5. Mamamoo – Radish Bong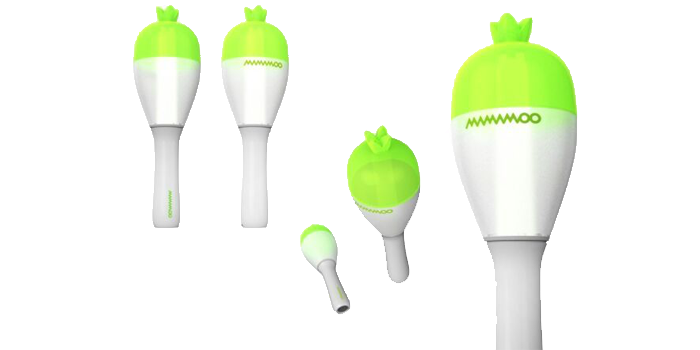 Now it's time to look at perhaps the most unique of all of the K-pop light sticks! Prior to the official release of the light sticks, Mamamoo fans were bringing real radishes to lives and events to support the group as the Korea word for radish sounds like the "moo" in the idol group's name. As an homage to their fan's creative encouragement, Mamamoo released radish-shaped light sticks that change color in sync with the crowd.
4. Big Bang – Bang Stick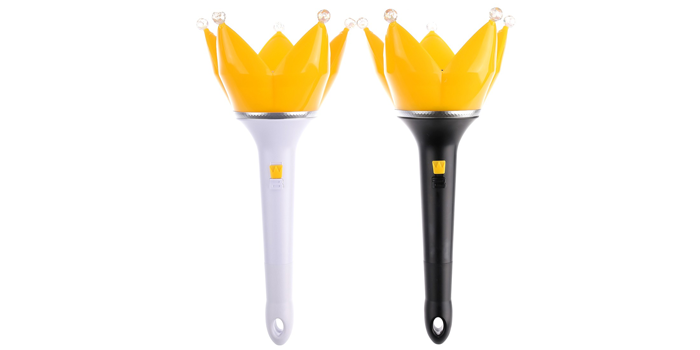 Big Bang is one of the most enduring and popular K-pop bands of all time and was one of the first groups to release an official light stick for their fans. There have been several iterations of the Bang Stick (also known and the Bang Bong), but one of the most interesting aspects of this light stick is the fact that they are customizable. Every year Big Bang releases accessories and heads so fans can make their light stick their own!
3. BTS – Army Bomb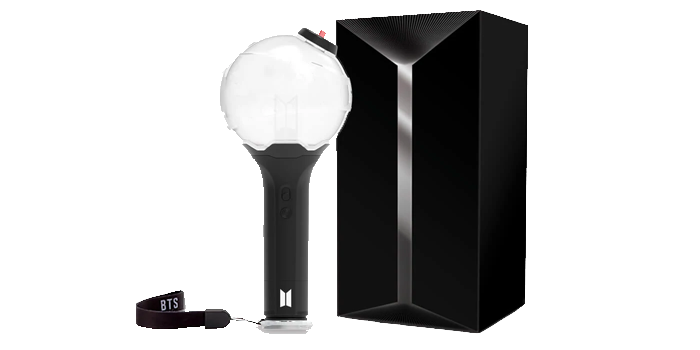 We couldn't do a K-pop-themed list without mentioning BTS! The Bangtan Boys' official lightstick, the Army Bomb, has a translucent rounded shape with a globe-like pattern on the bulb, which is meant to reflect how the group has garnered international popularity and acclaim. The third version of the Army Bomb is connected to an app which allows fans to switch the flashing pattern and color of the light stick by Bluetooth.
2. Twice – Candy Bong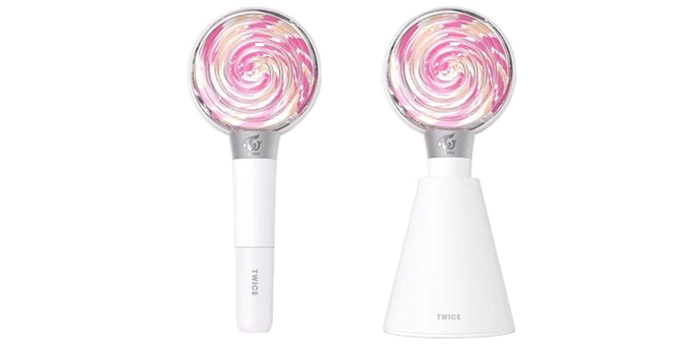 The saccharine Twice get a light stick as sweet as them with the Candy Bong! The Candy Bong is shaped like a lollipop, and is inspired by Twice's song "Candy Boy". The Candy Bong works not only as a light stick but also as a mood light so your love for Twice can shine at their concerts or in your home!
1. Black Pink Squeaky Hammer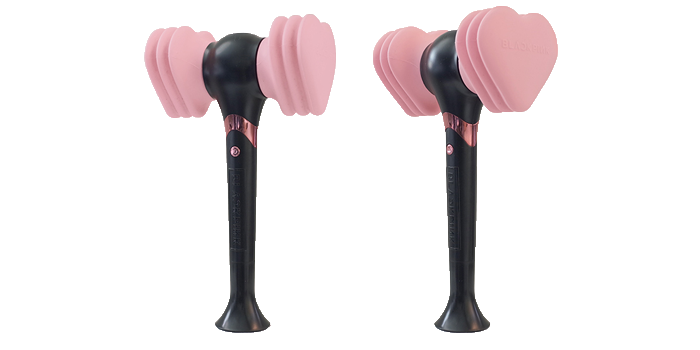 Everyone will know you're in the area with this hammer-shaped light stick from the girl group Black Pink! The light stick was designed by the band themselves, who wanted their fans to be able to join in with performances in Black Pink style! The light stick flashes to music and if you tap the hammer against any surface, it will let out an adorable squeak!
How to buy K-pop Light sticks with FROM JAPAN
Want to support your favorite K-pop group with one of the light sticks we mentioned above? Then look no further than FROM JAPAN! Many savvy K-pop fans realize that Japan is actually a treasure trove when it comes to finding rare and exclusive K-pop merch. By using a shopping proxy service like FROM JAPAN, you can find awesome K-pop merch and have it shipped directly to your door! Show you love for your idols with FROM JAPAN.