Figma is Good Smile Company's line of PVC action figures famous for their attention to detail and highly articulated limbs. There are currently over 400 figures in the figma lineup taking inspiration from not only popular anime titles but also favorites from the video game and movie world! There have even been some real-life celebrities and classic works of art that have had the honor of becoming part of the figma family.
With their incredibly flexible joints and articulated stand, you can express your creativity when putting your figmas on display. Like Nendoroid, another popular line from GSC, figma figures come with interchangeable faceplates and accessories allowing the figures to really come to life!
Today we're counting down our top ten picks for figma that should be part of any keen otaku's collection. Enjoy!
Kasumi: C2 ver. Dead or Alive figma #382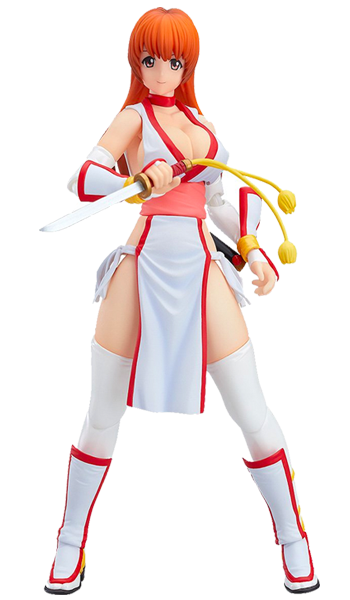 Kasumi is perhaps the most iconic character from the arcade fighting game Dead or Alive, instantly recognizable with her copper hair and curvaceous figure. Kasumi steals the heart of whoever looks upon her, and her figma has the same effect! The figure's articulated joints allow for Kasumi to show off her fighting prowess and elegant movements, befitting for the master ninja. This figma version of everyone's favorite kunoichi is the perfect addition to any dedicated Dead or Alive fan's collection!
D.Va Overwatch figma #408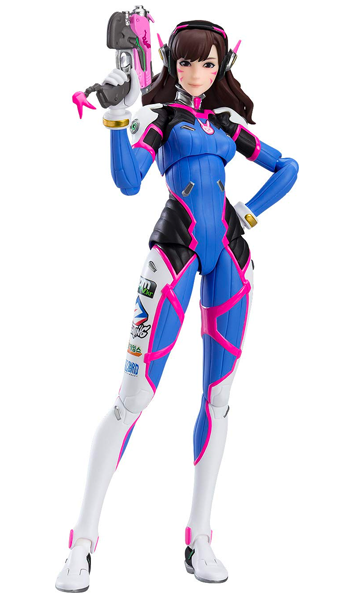 Overwatch's D.Va plays to win in her gorgeous fully-articulated figma figure! D.Va's larger-than-life personality is captured perfectly in her figma, with three faceplates and her trusty Light Gun included in the accessories that come with the poseable model. Fans of the multiplayer first-person shooter will rejoice to hear that D.Va is not the only character from Overwatch that Good Smile Company has given a figma makeover. Alongside everyone's favorite Tank hero from Overwatch, you can also get your hands on figma versions of Mercy, Tracer, Genji, McCree and more!
Lucina Fire Emblem: Awakening figma #245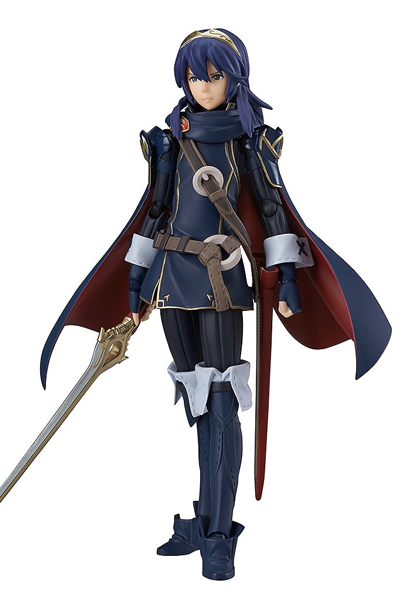 Fire Emblem: Awakening on the 3DS was the gateway for many western fans into the expansive world of the tactical role-playing game. The main protagonist of the series, the gifted warrior Lucina, looks amazing in her figma rendition. Her beautiful longsword is included with the figma, alongside two faceplates and alternate hair parts to display Lucina as she looked disguised at the start of the game. As with all figma, Lucina can be freely posed, so you can display her in all her fighting glory as the star of your Fire Emblem collection!
Izuku Midoriya My Hero Academia #323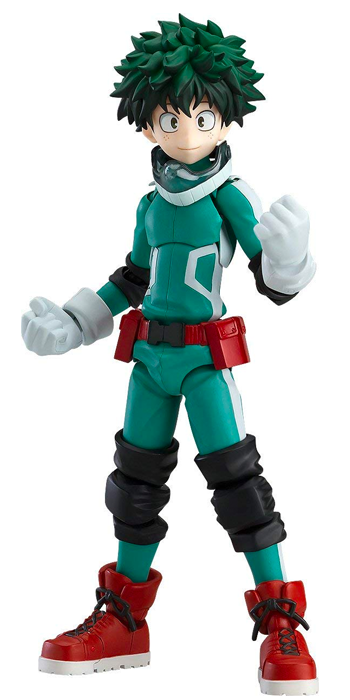 My Hero Academia is Weekly Shonen Jump's breakout hit of the last few years, with the manga's superhero antics having been adapted into a popular anime with fans all around the world. Good Smile Company has heard the wishes of My Hero Academia fans and transformed Izuku Midoriya, the plucky hero of the series, into a figma figure. With full articulation and three exchangeable expression plates, you can make Izuku look like he's jumped straight from a page of manga. Izuku also comes with a special hand part so you can display him using his signature move – the Delaware Smash!
Sakura Kinomoto Cardcaptor Sakura figma #244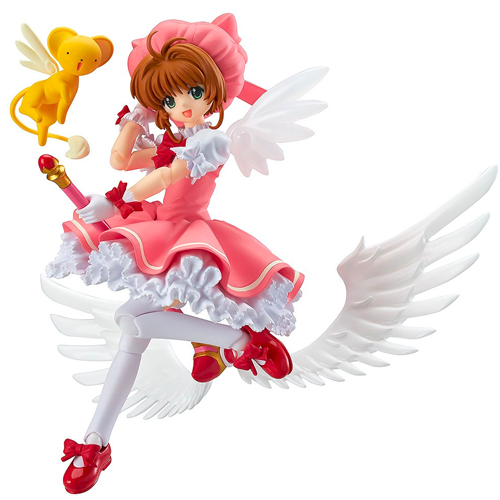 Cardcaptor Sakura's titular character Sakura Kinomoto looks stunning in this highly-detailed figma. Sakura is wearing the outfit she wore on the cover illustration of the first volume of the legendary shojo manga. Sakura's wise-cracking companion Kero-chan accompanies her figma, alongside three exchangeable expression plates. The magical girl heroine also comes with a Clow Card, Sakura Card, her trusty Sealing Wand, and her Star Wand. Play out all your favorite magical moments from the shojo series with this gorgeous Sakura figma!
Hatsune Miku Append ver. Vocaloid figma #100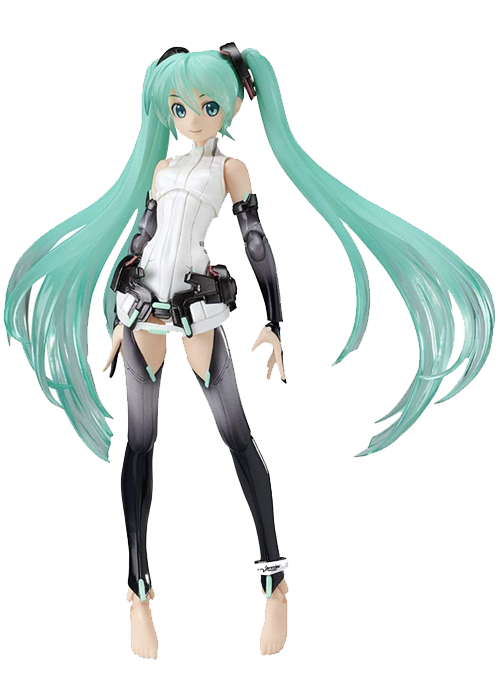 Good Smile Company commemorated the figma series' 100th figure by releasing long-term GSC favorite Hatsune Miku in her Append form. Based on the box art from Hatsune Miku's vocal software update named "Append," Miku looks elegant and serene in this gorgeous figma. This Miku figma comes with three expressions with a beautiful gradient effect applied to her hair, which recreates the transparent look of Append Miku. Show your love of Hatsune Miku to the world with this unique take on the virtual songstress!
The Scream figma The Table Museum SP-086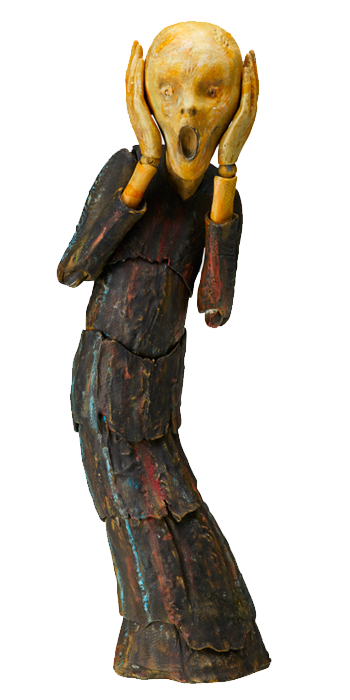 Yes, Good Smile Company has even managed to transform iconic works of art into figma figures! "The Scream" by Edvard Munch looks just as horrified in figma form and also comes with a frame part which depicts the ominous sunset of the painting. Like with all figma, the figure is fully poseable, so you can create your very own artistic take on the classic expressionist work. With this figma of "The Scream," existential dread has never been so much fun!
Phoenix Wright figma SP-084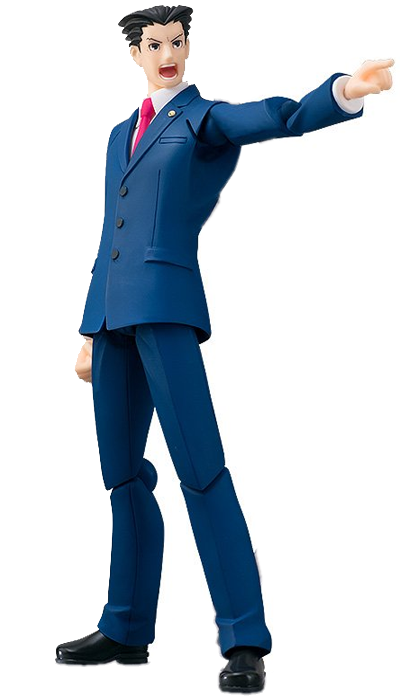 The Phoenix Wright figma was highly anticipated by Ace Attorney fans, and Good Smile Company has not disappointed with this dynamic figure. Everyone's favorite defense attorney is ready for court in this figma, coming with three interchangeable expression plates. Phoenix also comes with evidence papers, a mug, a courtroom desk as well as speech bubbles with his catchphrases in both English and Japanese. We have no objections to this figma!
Lum Urusei Yatsura figma #063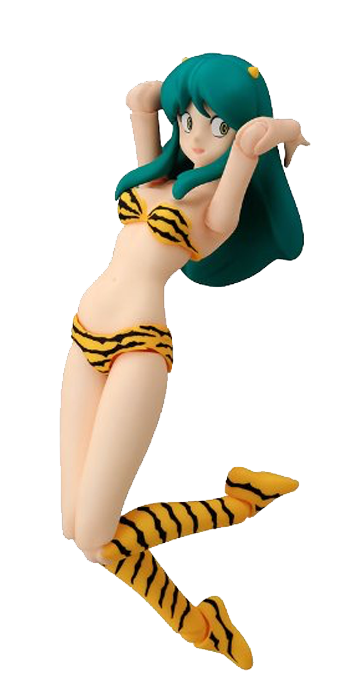 Lum from Rumiko Takahashi's hit manga "Urusei Yatsura" made the hearts of people around the world flutter with her magical girl beauty and playful personality. The oni alien invader is depicted wearing her iconic tiger-print bikini with her little cousin Ten-chan joining in the figma fun! The fully-articulated figma includes lightning effects parts so you can display Lum demonstrating her magical abilities. Add a little retro anime glamour to your figure collection with this adorable Lum figma!
Top 9 Best figma to Add Your Figure Collection
Kasumi: C2 ver. Dead or Alive figma #382
D.Va Overwatch figma #408
Lucina Fire Emblem: Awakening figma #245
Izuku Midoriya My Hero Academia #323
Sakura Kinomoto Cardcaptor Sakura figma #244
Hatsune Miku Append ver. Vocaloid figma #100
The Scream figma The Table Museum SP-086
Phoenix Wright figma SP-084
Lum Urusei Yatsura figma #063
Add to your figma collection with FROM JAPAN
Inspired by our list to start your own figma collection? Or maybe we've helped you add a few things to your geeky wishlist! Whatever the case, FROM JAPAN can help you buy figma old and new and many more Japan-exclusive otaku goodies, and have them shipped directly to your door! Sign up today and explore the wonderful world of figma with FROM JAPAN.