Tomica began in 1970 under the company banner, Tomy Kogyo Company Inc. Its business product was die-cast model cars for children, and the head of the company was Eijiro Tomiyama. Tomiyama has seven patents as an inventor, including a motor driven rolling toy (1972), a toy parking garage (1972), and a track device for toy cars (1972).
Tomica's Origins
From the very beginning, Tomica was recognized as leader in detailing and craftsmanship of die-cast cars. The car models were attractive and well-made. The company initially came out with only six car models. These were the Toyota Corona Mark II, The Datsun Bluebird SSS Coupe, the Toyota Crown police sedan, the Toyota Crown Super DL, the Toyota 2000 GT, and the Datsun Fairlady.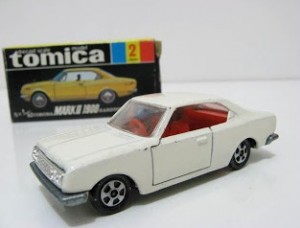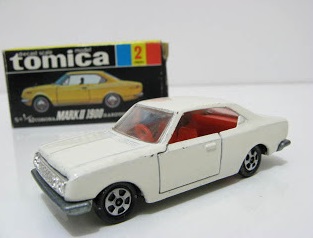 Tomica Proves Itself in the American Market
The average scale for Tomica models is 1/65 although there were models that had a scale ranging from 1/154 up to 1/25. At the time of the Tomica launch, Matchbox, a competing die-cast toy business owned by British company Lesney products, was suffering in competition from the American toy company Mattel and its Hot Wheels. This was in 1969; and in 1970, Matchbox introduced its Super Fast line with racing tracks. In short, in 1970, there were two major die-cast toy companies ruling the market and Tomica was ready to step in as a new challenger.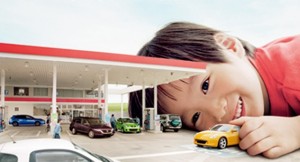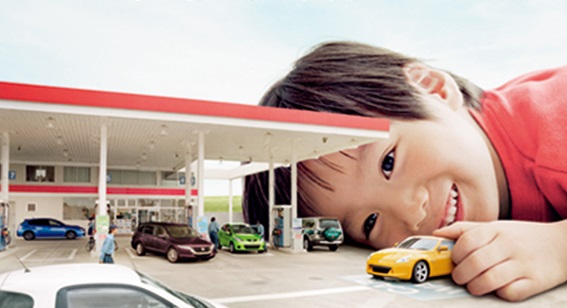 By the end of the 1970s, Matchbox was almost bankrupt and Tomica was enjoying tremendous success. They launched about 180 cars in total and entered its peak, also known as the "finest hour for Tomica lovers." In 1980, Tomica released additional models, totaling 260 since the time the company began operations. This period did not last long as Matchbox was sold and production moved to cheaper factories in China, which allowed the competing brand to be sold at a price much lower than Tomica. Eventually, Tomy had to downsize to 120 models and has kept to this number ever since. The company would remove some models and replace them with new products, and since the company's inception in 1970, they have created over 800 models and sold more than 554 million units. Brand recognition of Tomica in Japan is over 99 percent and continues to appeal to young boys beginning at age three all the way up to adults.