What is FJ Fashion & FJ Select?
FJ Fashion and FJ Select is a lineup of trusted and quality products that we offer to our customers. We have carefully selected and coordinated with the over 100 online stores to give you the best collection of items.
FJ Fashion items include clothing, bags, shoes, jewelry, and everything in between, with both new and secondhand items. While FJ Select, on the other hand, ranges from anime merchandise, model toys, artwork, and Japanese liquor and food with low prices you'll only get from our proxy shopping services.
What can I order?
Below, we're introducing just a few examples of the online shops you can order directly from via our FJ Select and FJ Fashion services. We've also included images of real items being sold by each store so that you know what to expect.
FJ Fashion
1. Buysell Branchée

Other links to Buysell's stores throughout our site:
---
2. Trefac
Trefac offers a wide range of products, from street apparel to luxury brands at affordable prices. You might even find rare items you've had your eye on for a while here — if you're lucky!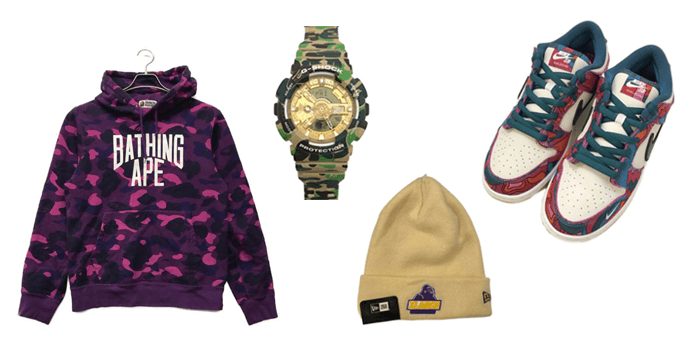 ---
3. BookOff


Other links to BookOff's stores throughout our site:
---
4. Komehyo


Other links to Komehyo's stores throughout our site:
---
FJ Select
1. Lashinbang Online


Other links to Lashinbang Online's stores throughout our site:
---
2. character shop FUN


---
3. honto


---
Now that you know about all the different options you have for shopping, you're well-equipped to find any item you want. And if you're new to our site, you can check out our Guide for First Time Users to familiarize yourself with how our proxy shopping service works.
That's all and we hope you enjoy using FROM JAPAN!