What is Jump Character Store?
With a roster of hits such as Dragon Ball, One Piece, Naruto, Demon Slayer, and Bleach, the JUMP line of manga publications is arguably the most successful exporter of Japan's manga culture to the world today.
In Japan, fans of the Jump manga series who want to get their hands on merchandise can visit the official Jump Shop branches in the country or purchase them from the official online store called "Jump Character Store." Here, fans can choose from hundreds of merchandise, ranging from intricately detailed figures to everyday items like mugs and t-shirts of their favorite characters.
How to buy from Jump Character Store
For those who can't visit Japan, the online store is the best option to get official Jump merchandise. However, Jump Character Store requires registering with a Japanese address and phone number on their website, not to mention, navigating all the different pages written in Japanese.
Luckily, the FROM JAPAN proxy shopping service helps make things easier for you, so you can just take your pick of any Jump merchandise, even the limited edition and Japan exclusive items! In this guide, we'll show you how to get your favorite Jump merch delivered right to your doorstep.
Step 1. Go to Jump Character Store's official homepage.
Jump Character Store's homepage is filled with colorful banners featuring merchandise of their many series and characters. Scrolling further down, you will see a search bar (which we will explain how to use in the next step), and multiple portions highlighting some of their products.
The "NEW LINEUP" portion shows you their latest merchandise, the おすすめ portion is for the store's recommended products, and lastly, 人気ランキング ranks their top 10 most popular merch.
Step 2. Get searching!
Before searching for anything, you need to check what the Japanese name of the series you want to find is. You will need to put this into the search bar where it says "キーワードから商品を探す", or "Search for items by keyword".

For most of the really popular JUMP manga series like Dragon Ball, One Piece, and Naruto, you can simply type in their titles to find items since they use the same name in English and Japanese. But for some manga like Demon Slayer (Japanese title: 鬼滅の刃), you need to input the original Japanese title.
You can also take a look at which series has merchandise up on the store if you click the button to the right of the search bar, "作品名から商品を探す", or "Search for items by series title." You still need to know the Japanese titles, but some of them have icons of their main characters to help you recognize them.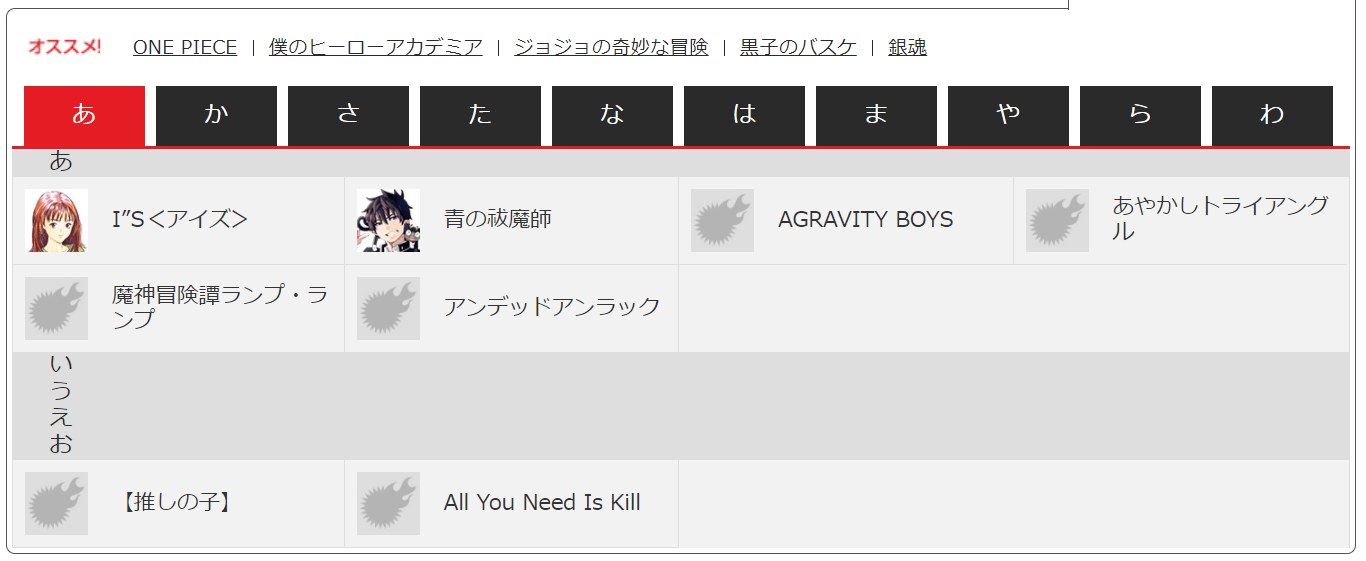 Step 3. Check out the item details.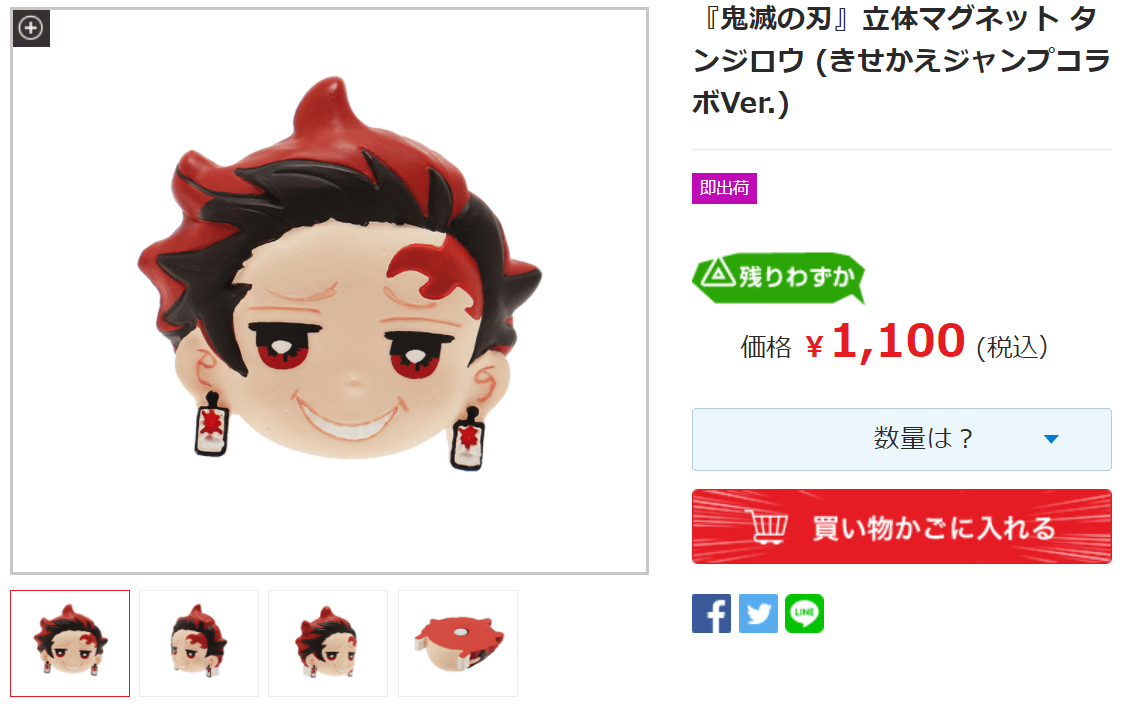 Once you pick out the items that you want, it's time to check out the item details. The price listed on the website automatically includes the Japanese consumption tax. If you want to know the product specifications, you can find details like the size (サイズ) and materials (素材) below the product photos, which you can then copy-and-paste on to Google Translate.
Under the product name, you'll notice different colored icons. These icons tell you the availability of the product and an estimate of when your items will be shipped within Japan before it gets sent out to you. You can refer to the English translations below.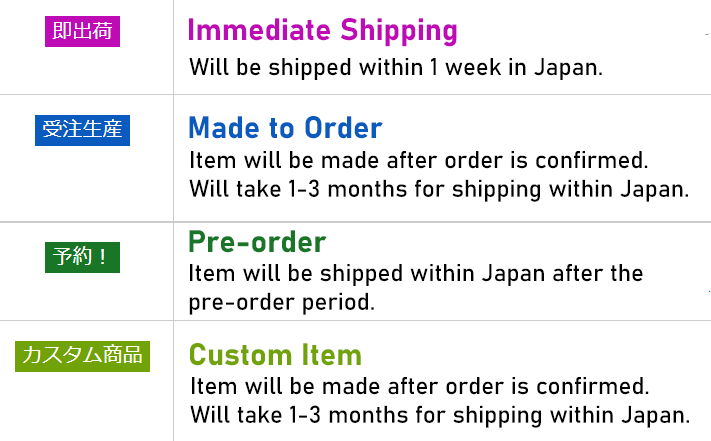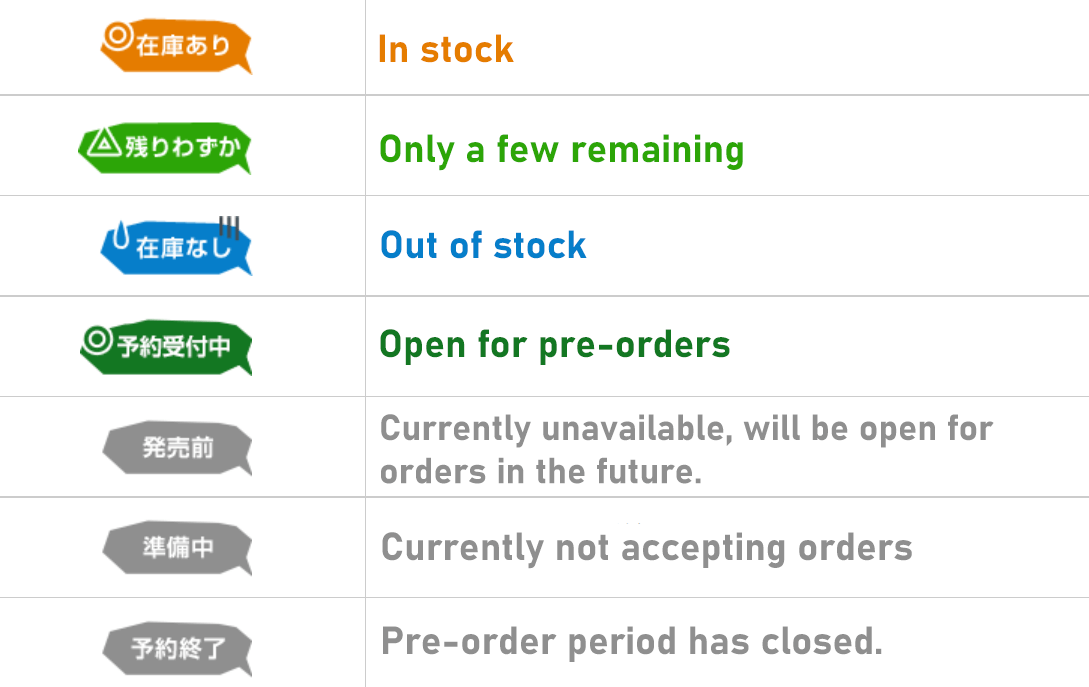 Step 4. Create an account with FROM JAPAN and then copy and paste the URL of the item page into FROM JAPAN's search bar.
Once you've double-checked the details of your item, it's time to place your order!
All you need to do is copy the URL of the item from the Capcom Online Store and paste it into FROM JAPAN's search bar. If you're ordering a set item, the item page also sometimes displays individual items to choose from, so make sure that you have the set item selected before copying the link.

Step 5. Hit search and complete the order form.
Clicking on the search button will take you to our price quote request form where you will have to fill in the details of your order. Below is an example of a completed form.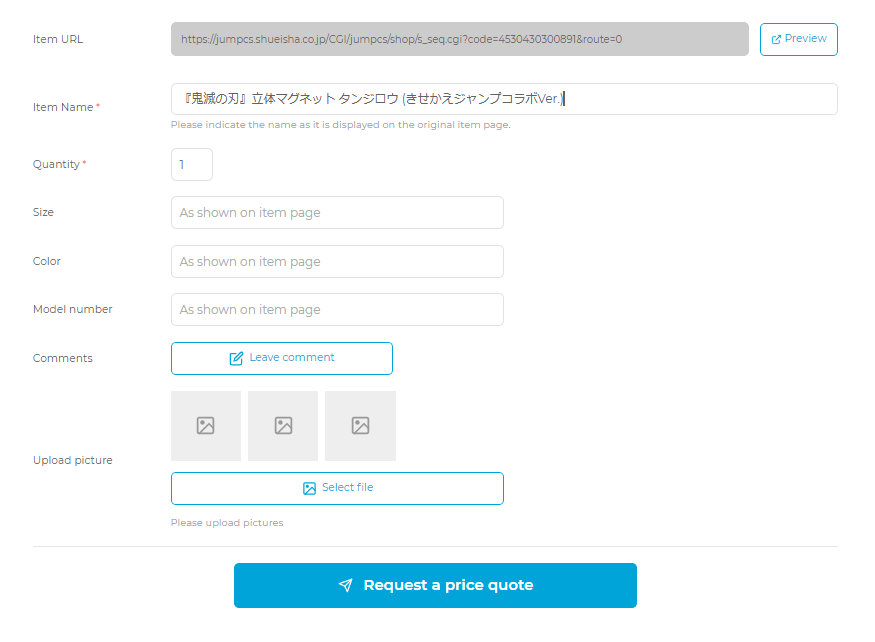 You need to fill in the Japanese name of the item exactly as it appears on the site and fill in the quantity of items you want to order. If an item has different size or color options, make sure to fill these in as well because we need this information to proceed with your order. You can also choose to upload images of the item if you wish to do so.
Lastly, you can leave us a comment if there's any extra information you wish for us to know. Don't forget to double-check all the details before sending it to us!
Once we've processed your price quote request, our Shopping Team will send an invoice with the cost breakdown of the item. If you are planning to buy multiple items, you will need to request a separate price quote for each individual item.
After you have received all invoices and Charge 1 has been paid, your items will be shipped to our distribution center. Once all your items have arrived at our warehouse, you can choose which items you would like shipped together and select your preferred shipping method. At this point you will be sent to the Charge 2 payment page. Charge 2 includes international and domestic shipping fees, as well as the fee for our Product Protection Plan.
Step 6. Wait for your Jump Character Store order to arrive!
Now that you've placed your order, all that's left is to wait for it to arrive!
In the meantime, we recommend that you check out our usage guide for more information about our process and fee structure. If you have any more questions on how to use our service, our Customer Service team will be more than happy to help.
Happy Jump Character Store shopping with FROM JAPAN!