It's the new year which means one thing… fukubukuro! In early January, thousands of shoppers flock to Japan's shopping districts to score some bargains in "hatsu uri" (初売り), or the first sale of the new year. One of the highlights of the hatsu uri season is "fukubukuro" (福袋), or lucky bags which typically go on sale on new year's day. Many stores bundle together a variety of goodies into sealed bags and sell them at a heavily discounted flat-rate price.
Traditionally which items you'll receive in the fukubukuro are left a surprise until opening, but in recent years many stores reveal the contents of the bag beforehand. Often the value of one or two of the items within the bag will be worth double the amount paid for the fukubukuro, making them a favorite of savvy shoppers. It's not uncommon for popular fukubukuro to sell out in minutes, with some stores taking reservations for their lucky bags weeks in advance.
To celebrate the new year, we've rounded up our top picks of 2020's fukubukuro. Enjoy!
Pokemon Center Fukubukuro 2020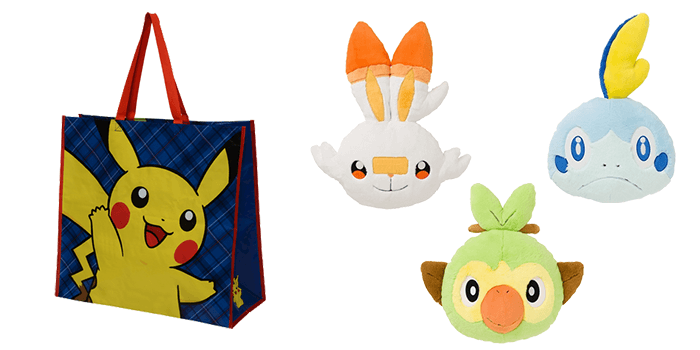 The Pokemon Center fukubukuro was one of the highly-anticipated lucky bags of the year, with thousands of shoppers entering the lottery for a chance to score 2020's Pokemon lucky bag. Those who were chosen from the lottery were treated to one of the best deals from the fukubukuro season, with the contents of the 4000 yen bag (36 USD*) having a total value of up to 30,000 yen (260 USD)! Each lucky bag came with an exclusive cushion of one of the three Galar starters and lots of randomly selected Poke-goodies such as plushies, mascots, pouches, and stationery.
*Reference prices in USD are approximate values based on current conversion rates.
Pokemon Mister Donut Fukubukuro 2020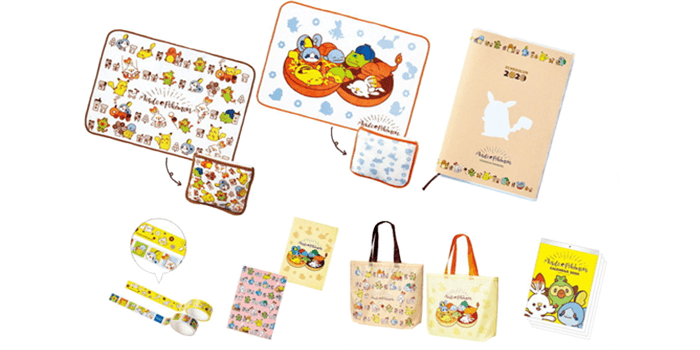 Tokyo's sixth Pokemon Center opened on Shibuya Parco's sixth floor, with a life-size Mewtwo installation inside the shop. As with Nintendo Tokyo, the Pokemon Center Shibuya is full of Shibuya Parco-exclusive merch and even rewarded first-day visitors who beat the crowds with a special limited-edition Shibuya Pikachu card! You can also find the exclusive Shibuya-inspired line of graffiti Pikachu merch designed by the Japanese graffiti artist Number-D.
Starbucks Fukubukuro 2020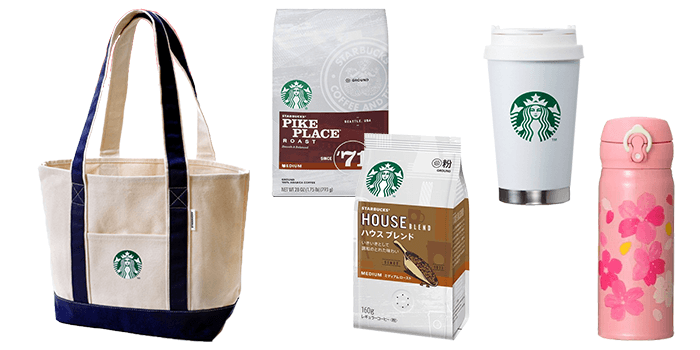 The Starbucks fukubukuro continues to be one of the most popular lucky bags out there, only available to buy by those who won a special lottery. This year's fukubukuro was priced at 7,000 yen (64 USD) and contained a variety of coffee and other Starbucks goods such as tumblers, tote bags, and much more!
Studio Ghibli Fukubukuro 2020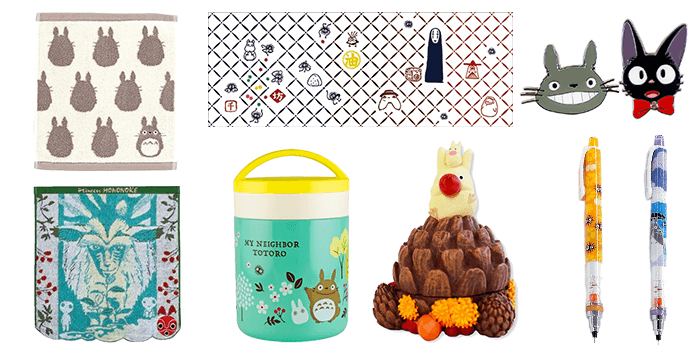 Studio Ghibli's official merchandise store Acorn Republic (Donguri Kyowakoku) also participated in the fukubukuro fun with their 3,500 yen (32 USD) lucky bags. Full of a wide variety of merch from Ghibli favorites, these lucky bags reportedly contained around 12,000 yen's worth of items, making them one of the best deals on fukubukuro this year!
Axes Femme Fukubukuro 2020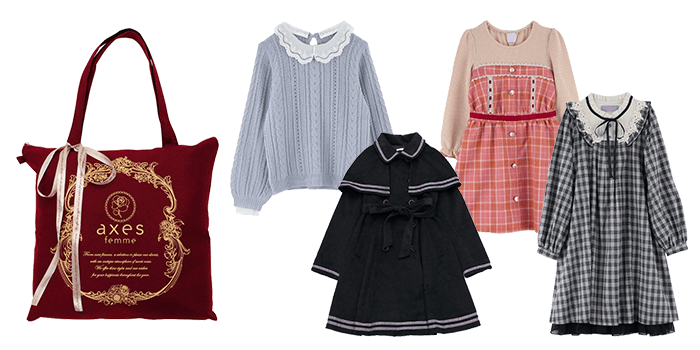 Axes Femme released five different fukubukuro this year, one for each of its clothing lines and one online-excusive lucky bag. Full of girly and kawaii clothing, the Axes Femme fukubukuro are perfect for those who want to add a few more pieces to their J-fashion closets!
Angelic Pretty Fukubukuro 2020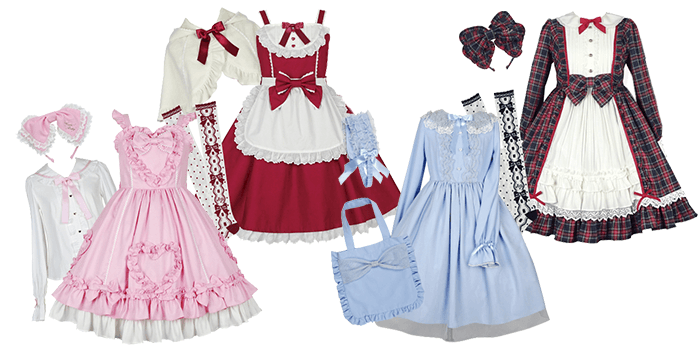 Lolita fashion house Angelic Pretty released their much-coveted fukubukuro again this year, with hordes of shoppers lining up for hours in Harajuku just for the chance to get one of AP's lucky bags. This year Angelic Pretty had four fukubukuro to choose from, each containing a full outfit with accessories. As in previous years, each dress is a fukubukuro exclusive, meaning that your only chance to get these designs is by getting your hands on 2020's lucky bags!
Get a second chance on fukubukuro 2019 with FROM JAPAN!
With the great value for money that fukubukuro offers, if you live outside Japan, you may be disappointed that you can't get in on the lucky bag action. But that doesn't mean you have to miss out on the fukubukuro fun! The proxy shopping and bidding service FROM JAPAN can help you find even the most elusive of this year's fukubukuro and deliver them straight to your door. That means your fukubukuro will always be lucky if you order with FROM JAPAN!