If you're an otaku, you know how to appreciate beauty—from artistic anime OPs, to the gorgeous faces of your favorite bishonen and bishoujo. It only makes sense that your makeovers should also have a touch of Japanese and anime flair. Thanks to these unique Japanese face pack designs, your beauty routine doesn't need to be boring! Cleanse, heal, and brighten your face… while wearing the faces of your favorite characters and mythical monsters.
Anime Face Packs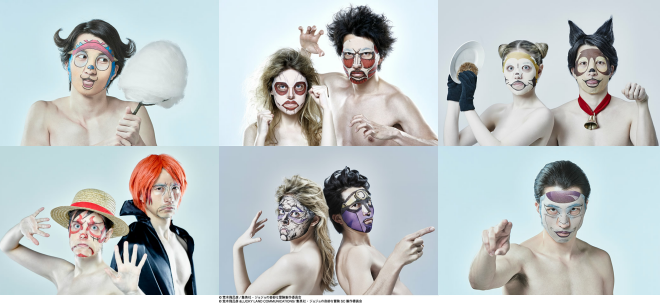 Anime is full of the beautiful and the bizarre. With these face packs, you can bring cosplay into your daily cosmetic ritual without having to spend hours perfecting your character's makeup. Here are a few popular series currently available from Japan as part of your daily ritual.
One Piece Face Pack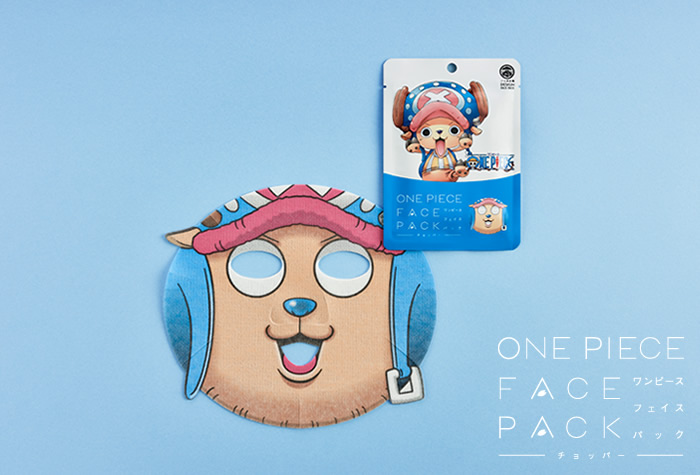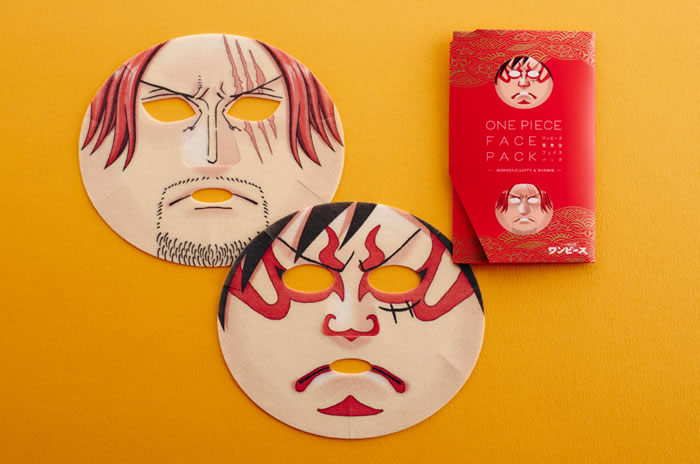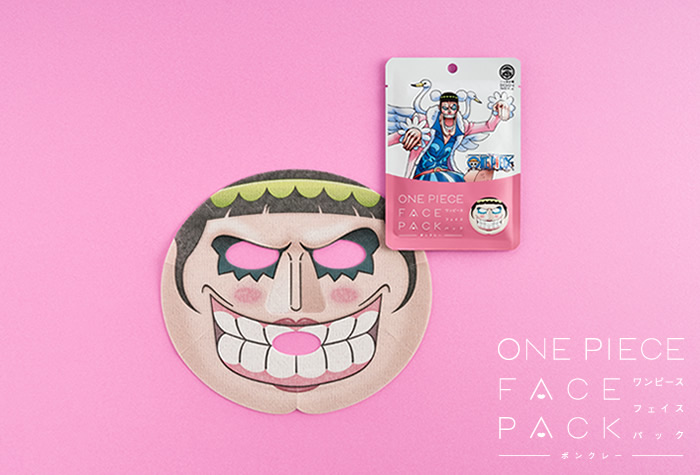 Few anime series feature characters as unique as those in One Piece. From the cool to the crazy, this cast of colorful pirates is one of the most treasured collections of face packs currently available! Choose from among the flamboyant Bentham, adorable Chopper, legendary Shanks, and fiery Luffy. One Piece face packs are also among the most unique available.
Dragon Ball Freeza Face Pack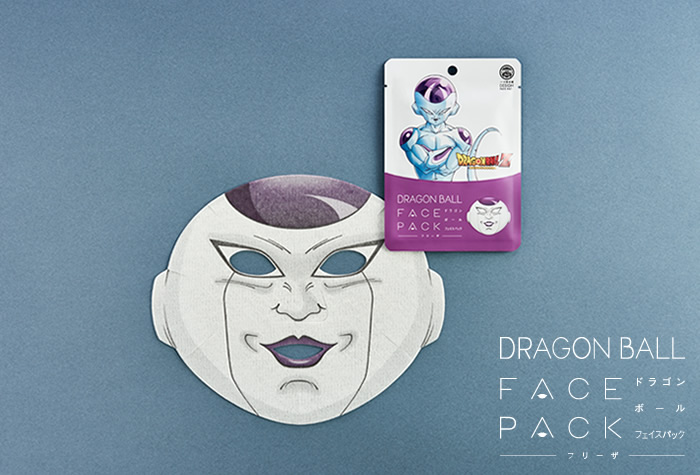 This face pack's power level is over 9,000! Wearing the face of one of Dragon Ball's most popular bad guys, Freeza, transforms you into an instant villain (psychokinetic abilities not included). Being "bad" has never felt so good (or refreshing) for your face!
Attack on Titan Face Pack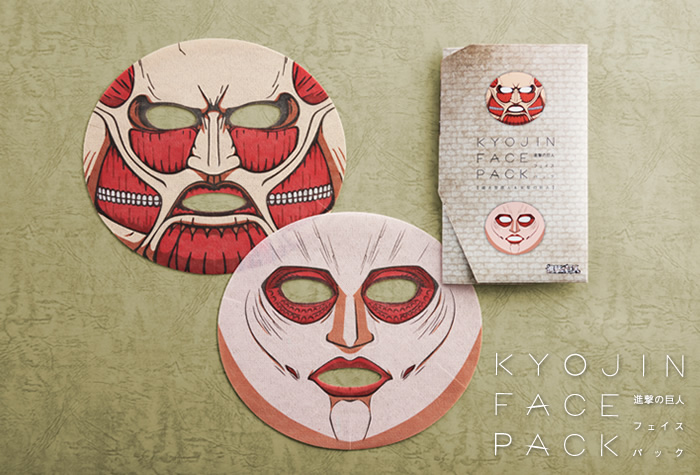 Still waiting impatiently for Attack on Titan Season 2? You can make the stakeout easier with these titanic face packs. Feel like a giant in your own home while wearing the face of the Colossal or Female Titan. With their detailed muscles and anime-inspired line-art, these face packs could even double as a makeup replacement for a last-minute cosplay. Tear down the walls separating you from the most Shonen facial ever, and raise your beauty ritual to colossal heights!
JoJo's Bizarre Adventure Face Pack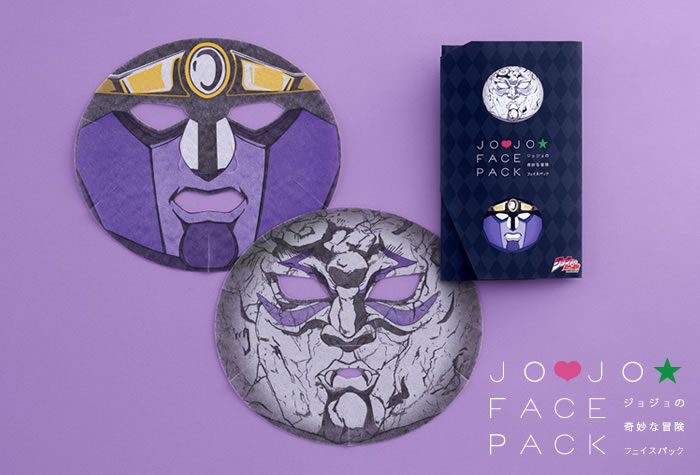 These JoJo face packs may not give you super speed and strength (or turn you into a vampire), but they're packed with the power of refreshment! After one wear, you'll feel like giving an epic Stand Cry and striking a dramatic JoJo pose.
Rascal the Raccoon Face Pack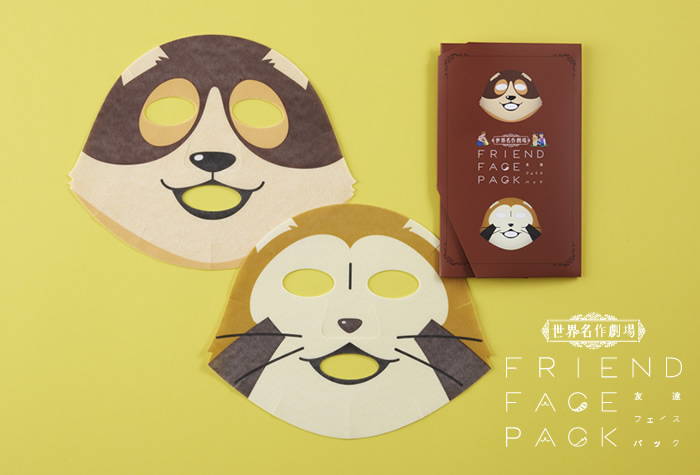 Originally released in 1977, Rascal the Raccoon is one of Japan's longest-running, early-era anime series. It was so popular when it first aired that Japanese families began importing and adopting raccoons of their own as household pets! Joining Rascal is Patrasche the dog (from the 1992 anime series My Patrasche). Both classical characters are available in face pack form, and sure to reawaken any fond memories you may have had watching these anime as a child. Embrace your nostalgia (and maybe a bit of your wild side) with a furry facial.
Kabuki Face Pack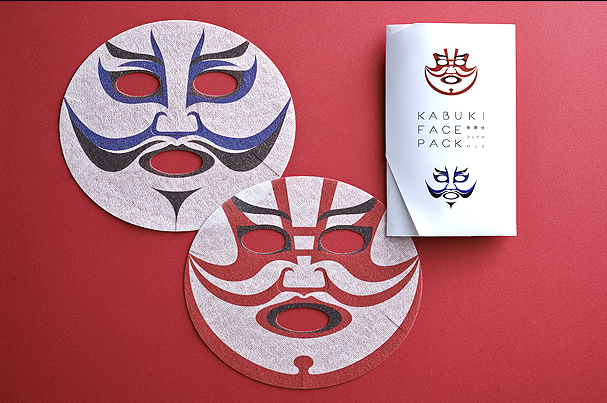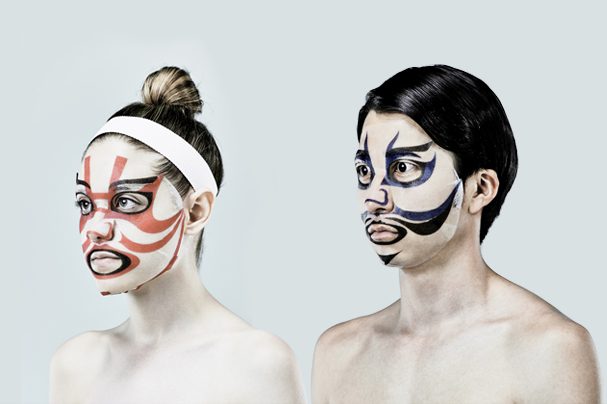 The history of kabuki goes all the way back to 17th-century Japan as a form of classical dance-drama where actors wore elaborate makeup (called kumadori). Thanks to these popular kabuki face packs, you don't need to be an artist to look just like a traditional kabuki performer. Instantly transform yourself within seconds—no makeup or hassle necessary. Choose between the red hero pattern and the blue villain pattern and enhance your daily beauty pageant with the power of kumadori.
Sanrio Face Packs
Want to make your cosmetic ritual totally kawaii? Sanrio has your beauty needs—and face—covered with its ever-changing selection of cute, iconic characters.
Hello Kitty Face Pack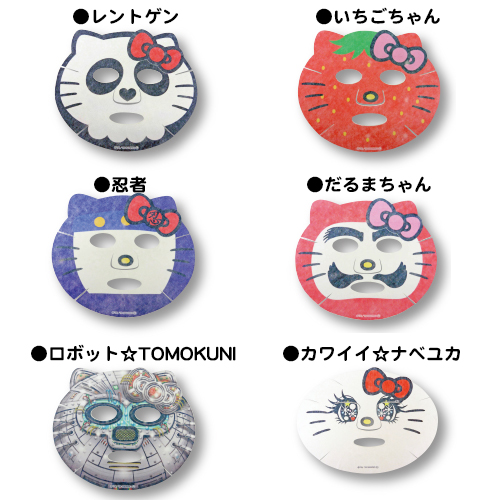 Japan's most famous kitten makes an adorable face pack, and she has many different styles to suit your personal trend. Her traditional appearance comes in rose, lavender and sakura versions; but if you're looking for something more exotic, comedic or unique, be sure to check out her other styles, too. From robots and skulls, to strawberries and bishoujo, Hello Kitty has so much variety that you can wear a new face every day of the week!
My Melody, Kuromi and Kerokerokeroppi Face Pack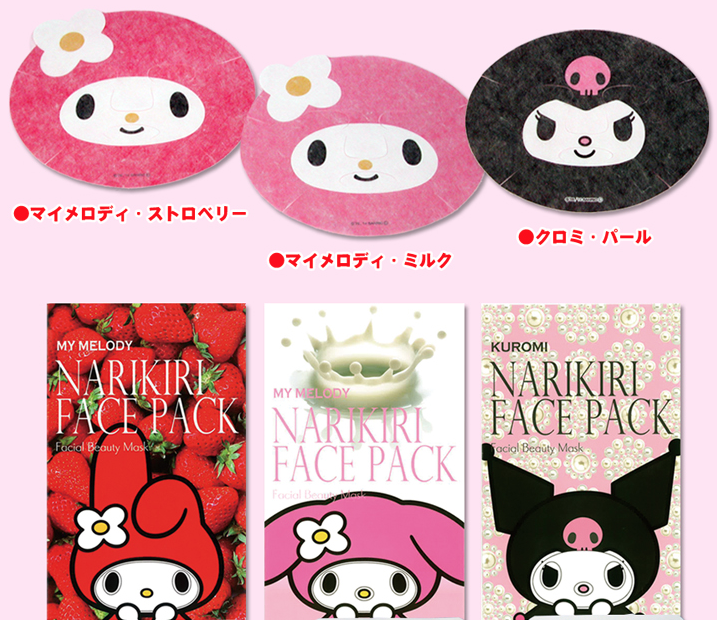 Just because Hello Kitty is Sanrio's most popular critter doesn't mean she's the only one available as a face pack! Whether you relate to the popular bunny My Melody, the rowdy free-spirited Kuromi, or the bubbly Keroppi, you can freshen up with your favorite furry (or froggy) Sanrio friend. My Melody comes in strawberry and milk face packs to suit her sweet personality, and rival-bunny, Kuromi has a pearl-themed pack to match her girly, pampered attitude.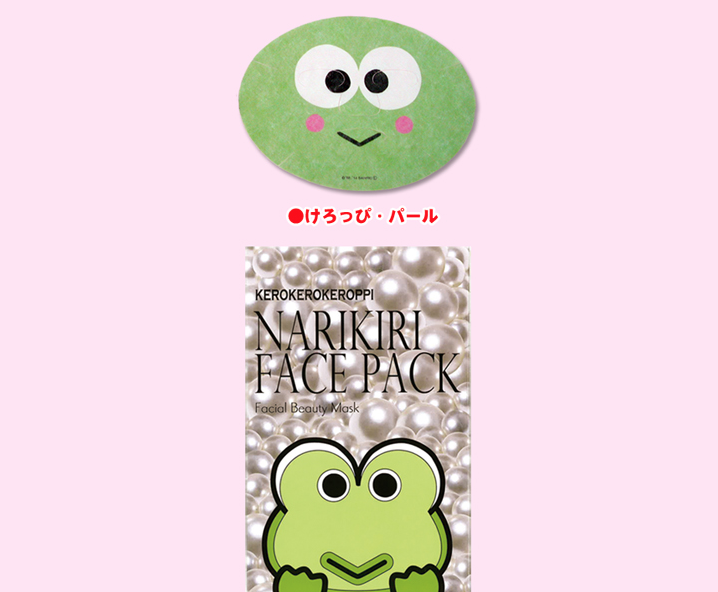 Japanese Monster Face Packs
For a terror-iffic beauty treatment, there's only one way to go: Japanese monster face packs. Just be careful not to accidentally scare yourself whenever you pass by a mirror!
Angry Hannya Face Pack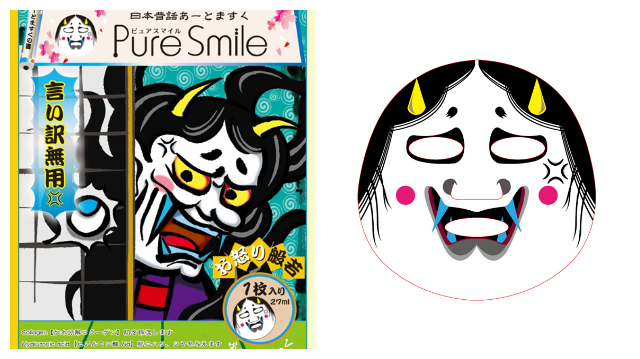 In traditional Japanese lore, the hannya serpent was symbolic of a jealous or obsessed soul. If your beauty routine is your guilty pleasure, then why not take your obsession even further with the face of this mythical monster? The fierce features of this hannya face pack include tangled hair and a bulging vein, as if to say that true beauty is worth stressing over.
Crying Kappa Face Pack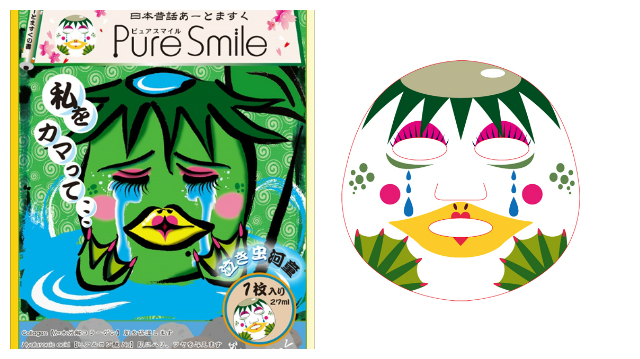 he poor kappa have been blamed for all kinds of mischief in Japanese folklore, but maybe they can make up for that by helping you get the perfect makeover with a kappa face pack! After all, a kappa's favorite food is cucumbers—an important ingredient in refreshing facials.
Joyful Tengu Face Pack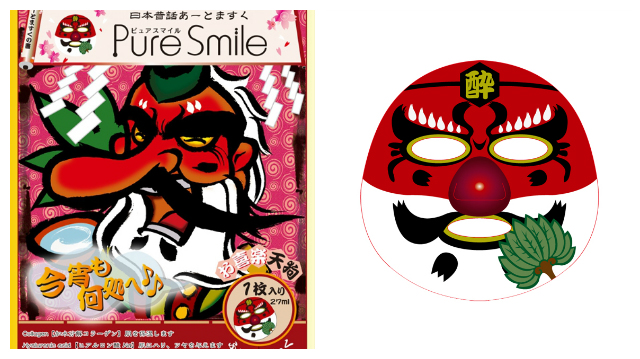 A protective spirit, Tengu is the perfect guardian for your beauty routines. Fit the forest goblin's joyful expression, bulging nose, and curved mustache to your own face with this Tengu face pack!
Japanese Face Packs Bring Fun to the Ordinary
With any of these Japanese face packs, you can transform your facials from ordinary to extraordinary. Whether you enjoy anime, Japanese culture, or mythical monsters, make your face shine with a not-so-boring treatment. Bring a bit of cosplay into your everyday beauty rituals without any makeup required. For these interesting face packs and other Japanese beauty supplies, shop FROM JAPAN and get top-quality cosmetics delivered right to your door!