If you love the flavors of fish and seafood, you've come to the right place. Keep reading to find out what you're missing out on and how you can get your hands on some delicious Japanese fish snacks!
Squid Jerky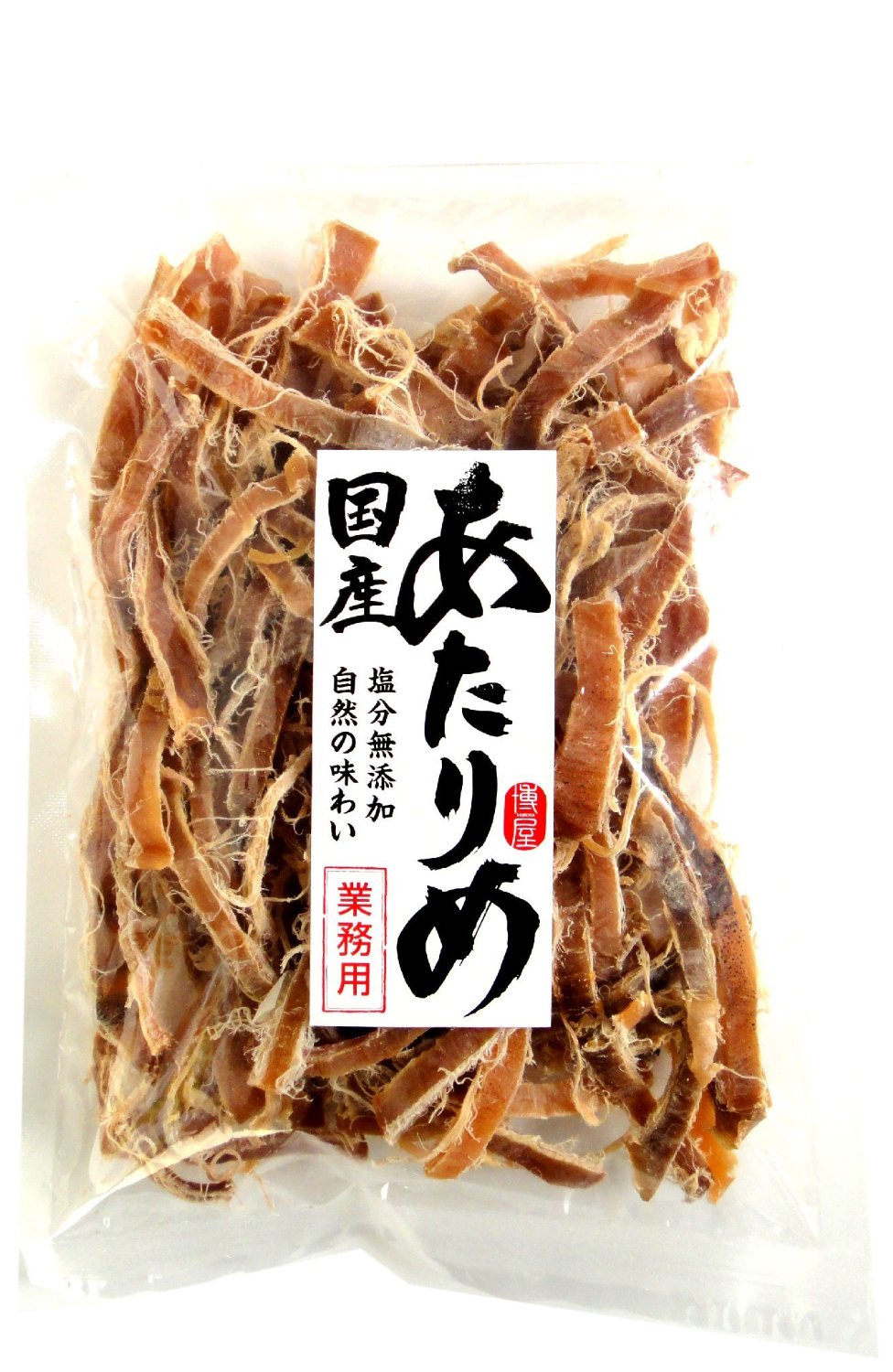 It's squid jerky (called saki ika in Japanese) that tops our list of Japanese fish snacks. While it may not be wise to open up a bag while riding the bus, the intense ocean flavor and aroma of squid (or sometimes cuttlefish) is worth it for any a-fish-ionado of Japanese snacks. Available throughout Japan in many different flavors including natural, sweetened, and spicy. There is a reason why it's so popular with the locals and you will just have to chew on it awhile to find out for yourself!
Calbee Jagariko – Tarako Butter & Tai Flavors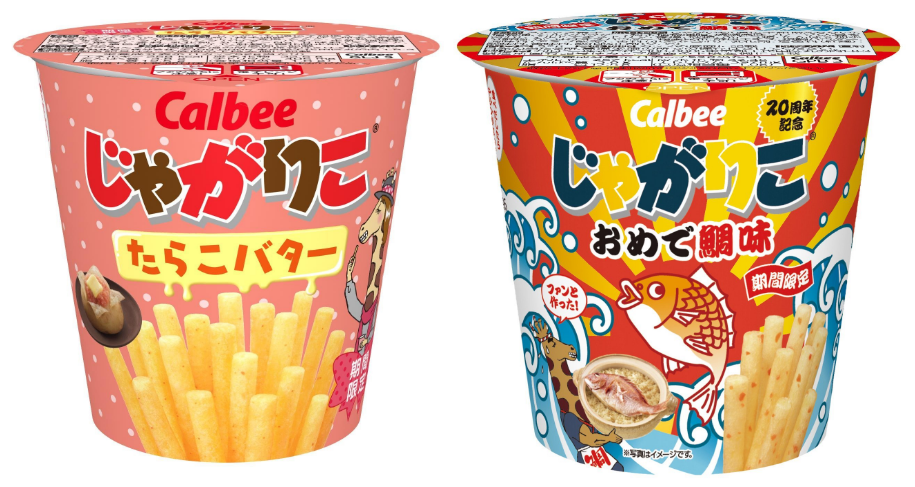 To take a bite of the Japanese snack, Calbee Jagariko, is to truly understand how addictive the marriage of slender French fries and crunchy potato chips can be. Add the seafood flavors of tarako (salted cod roe) or tai (red sea bream), along with buttery potatoes, and you'll find that the single-serving container will leave you wishing you had bought a second, third, fourth, etc. If you are having to choose between trying one of the two, the Tarako Butter Jagariko has a subtle flavor similar to Japanese mentaiko pasta while the Tai Jagariko has a more pronounced grilled fish flavor.
Almond Fish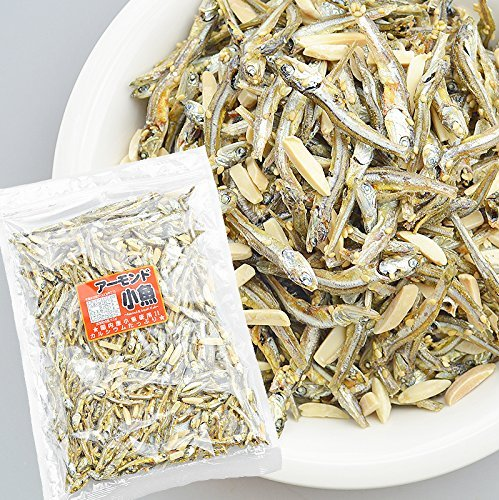 Don't shy away from this traditional Japanese snack. Both nutritious and delicious, these dried fish and almonds, called "Almond Fish" (aamondo fisshu) in Japan, can be enjoyed by young and old alike. Whether you go for the simple salted mix or opt for a sweeter sesame coating, grabbing some by the handful while watching your favorite anime or enjoying a few beers with friends and family can add a uniquely Japanese flavor to your activity.
Katto Yocchan Ika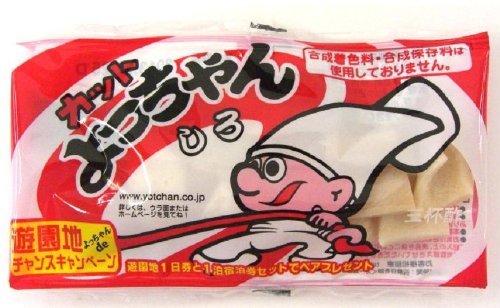 Another childhood favorite in Japan, Katto Yocchan Ika (Cut Yocchan Squid) has been around for over 5 decades, which says something about how good this snack is to eat! By the looks of the package, you may initially confuse the cute smurf-like squid man as trying to get you to eat candy, but Katto Yocchan Ika's flavor and aroma tell a different tale. How best to describe these bite-sized morsels of pickled squid? Chewy, sour, and oh-so delicious.
Big Katsu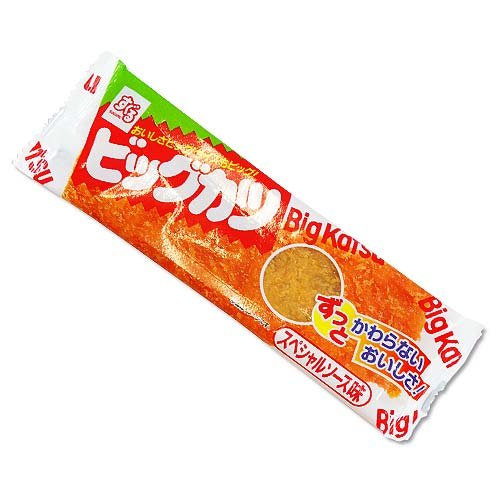 Are you a fast-food junkie? If so, Japan's Big Katsu snack is perfect for your palate. Designed to imitate the taste and texture of a Japanese-style breaded pork cutlet, called katsu, the Big Katsu offers a quick fix of fried flavor. While the breading and sauce on the outside may be similar to what you would get when ordering katsu, the inside is not what you would expect—rather than pork, a thin sheet of flavored fish that can almost be labeled a soft jerky awaits. It's definitely not as healthy to eat as the almond fish, but what guilty pleasure is?
Calbee Kappa Ebisen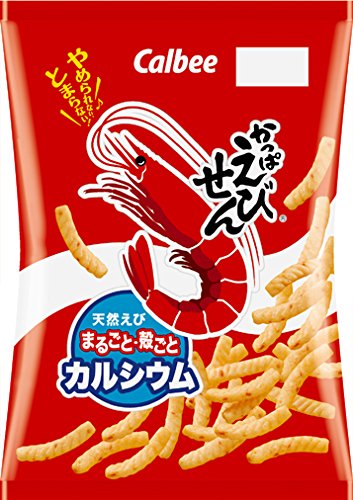 Has Calbee cornered the market on French fry shaped snacks? While the shape of Kappa Ebisen may be similar to the Jagariko we mentioned earlier, the flavor and texture are entirely different. Boasting some serious shrimp seasoning and a light crispness, Kappa Ebisen are just the right size for shoving 3 or 4 in your mouth at a time. They are a Japanese snack addiction just waiting to happen. If you don't believe us, check out this old commercial we found on YouTube.
Hotate no Engawa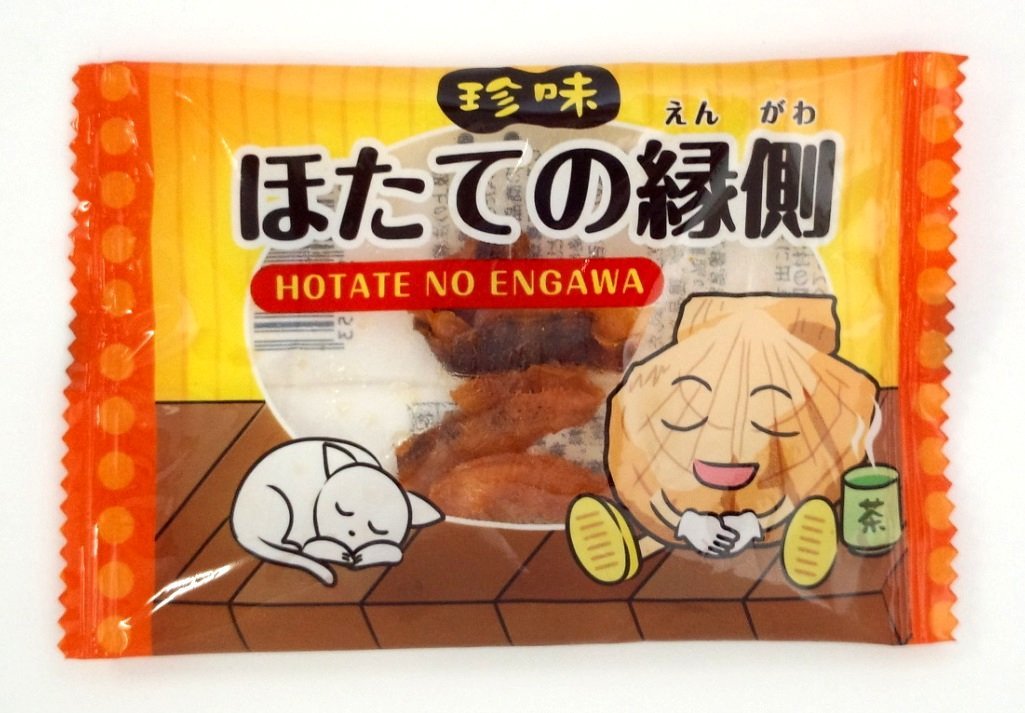 If squid jerky isn't your thing, you may want to try Hotate no Engawa (the scallop's edge). Less chewy than the squid, this seafood jerky focuses only on the gills of the scallop and is far less pungent when opening the bag. Coated in a sweet-and-spicy flavor, it would make an excellent snack to enjoy your beer or sake with.
Umaibo – Takoyaki, Shrimp Mayonnaise, & Mentaiko Flavors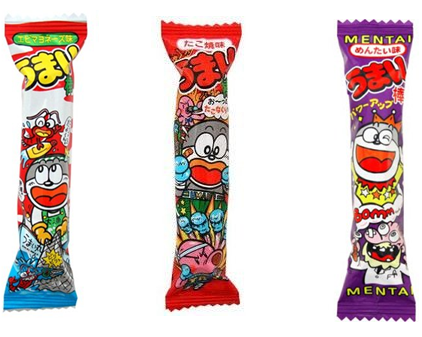 For lovers of Japanese snacks, you will have likely tried a stick of Umaibo at some point in your exploration. It's a popular dagashi (Japanese penny candy) often salivated over by the children of Japan. While the list of Umaibo flavors is too long to go through, three in particular are worth mentioning here.
First up is the Takoyaki Umaibo. With its sweet aroma and complex flavors of seaweed, pickled ginger and takoyaki sauce (all essential ingredients for takoyaki), it definitely lives up to its name.
Next is the Shrimp Mayonnaise Umaibo. In comparison with the Kappa Ebisen, the "shrimpiness" is much more subdued as the sweet mayonnaise flavor takes center stage.
Finally, there is the Mentaiko Umaibo, which offers a buttery sweetness with just a hint of spiciness. If you're asking yourself what mentaiko is, it's the same salted cod roe used for the Tarako Jagariko with the addition of chili powder.
As with all Umaibo, you get a kick of flavor followed with an aftertaste of sweetness all hidden with the airy crispness of puffed corn. If you happen to be buying these for kids, be sure to pair them up with the Umaibo Stick Party (see video below).
Taiyaki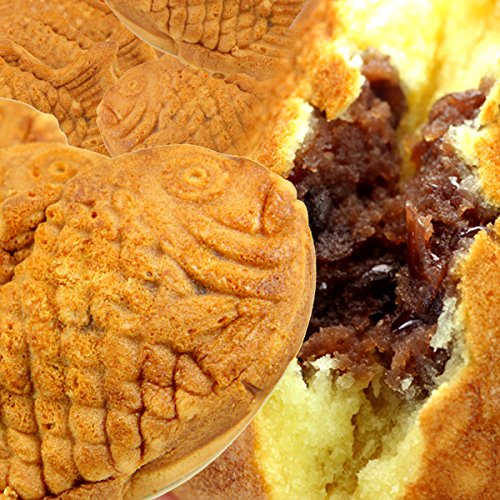 So how did taiyaki make the last spot on our list of 9 delicious Japanese fish snacks? While this sweet bean filled cake doesn't necessarily share the flavors and aromas of the other 8 snacks covered here, it's still fish-themed, delicious and from Japan!
Nothing beats eating fresh taiyaki hot off the griddle, and you're in luck, because you don't even need to leave the kitchen to get your hands on some. Whether you buy a traditional taiyaki pan or an all-in-one taiyaki machine to satisfy your craving, you won't regret this simple DIY Japanese pastry that will leave you swimming back for more!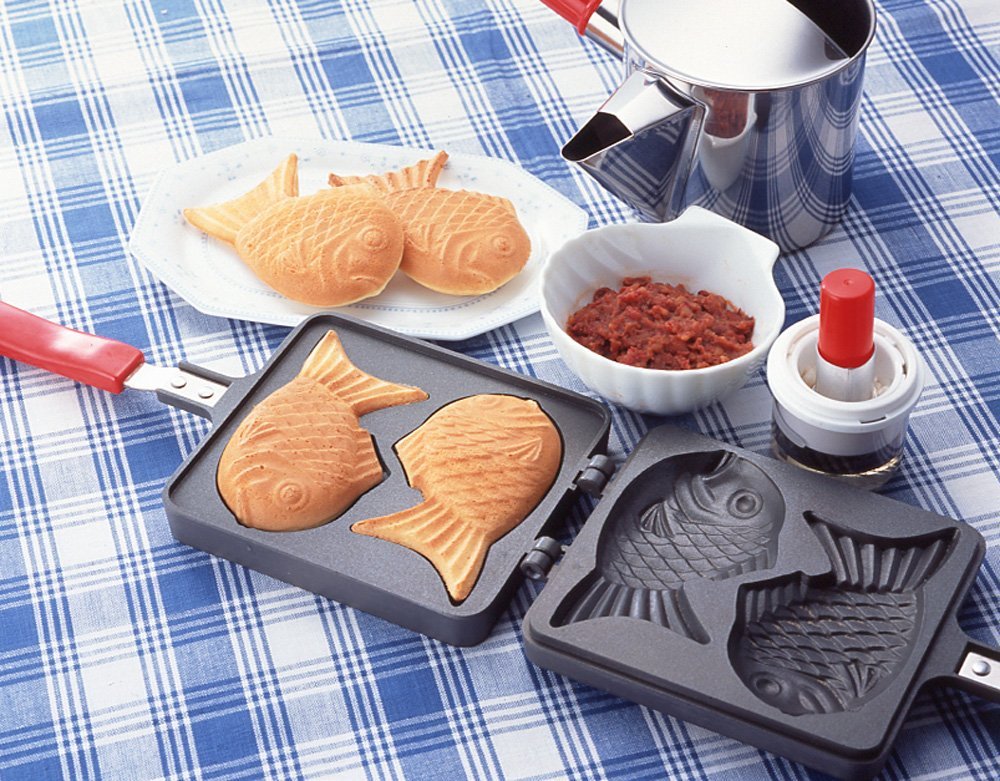 Try Japanese Fish Snacks at Home
Whether you're looking for an interesting gift, throwing a Japanese-themed party or just exploring the world of deep sea flavors, Japanese fish snacks are a great way to try Japan's seafood tradition and put a smile on your face at the same time. You can buy the snacks listed above and so much more by visiting FROM JAPAN!
Please note that some food items are subject to import restrictions in certain countries or regions. If you're interested in purchasing food from Japan, please confirm your local import regulations before placing your order.