Appealing to kids and adults alike, Pocky is a Japanese snack that can be enjoyed by just about anyone. But the Otona no Kohaku (literally "adult's amber") version of the chocolate-covered pretzel sticks is designed for a more mature clientele. Flavoured with malt extract, this special "adult" version of Pocky is designed to be paired with a glass of whisky.
Glico originally released the Otona no Kohaku variation of their chocolate-pretzel hybrid in 2016 as a limited edition flavor and we've managed to get our hands on a packet to give it a taste test! If you're included in the Venn diagram of Pocky and whisky lovers, then read on to see what we think of this rather odd culinary concoction. Enjoy!
Japanese Pocky Otona no Kohaku – made to be eaten with whisky!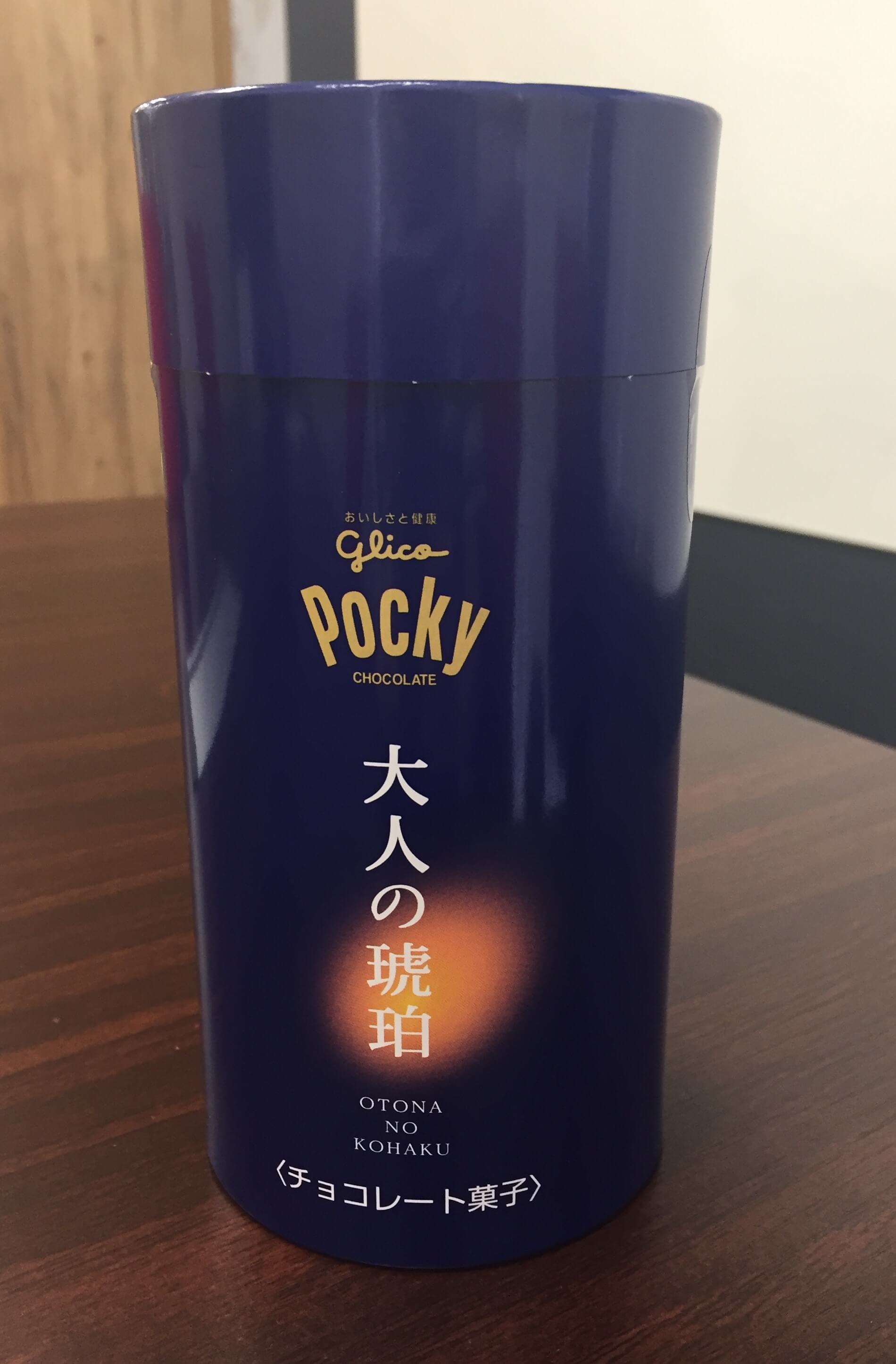 The cylindrical packaging of the Otona no Kohaku Pocky gives the snack a much more luxurious feel compared regular Pocky. You certainly wouldn't be embarrassed to serve these at a fancy dinner party.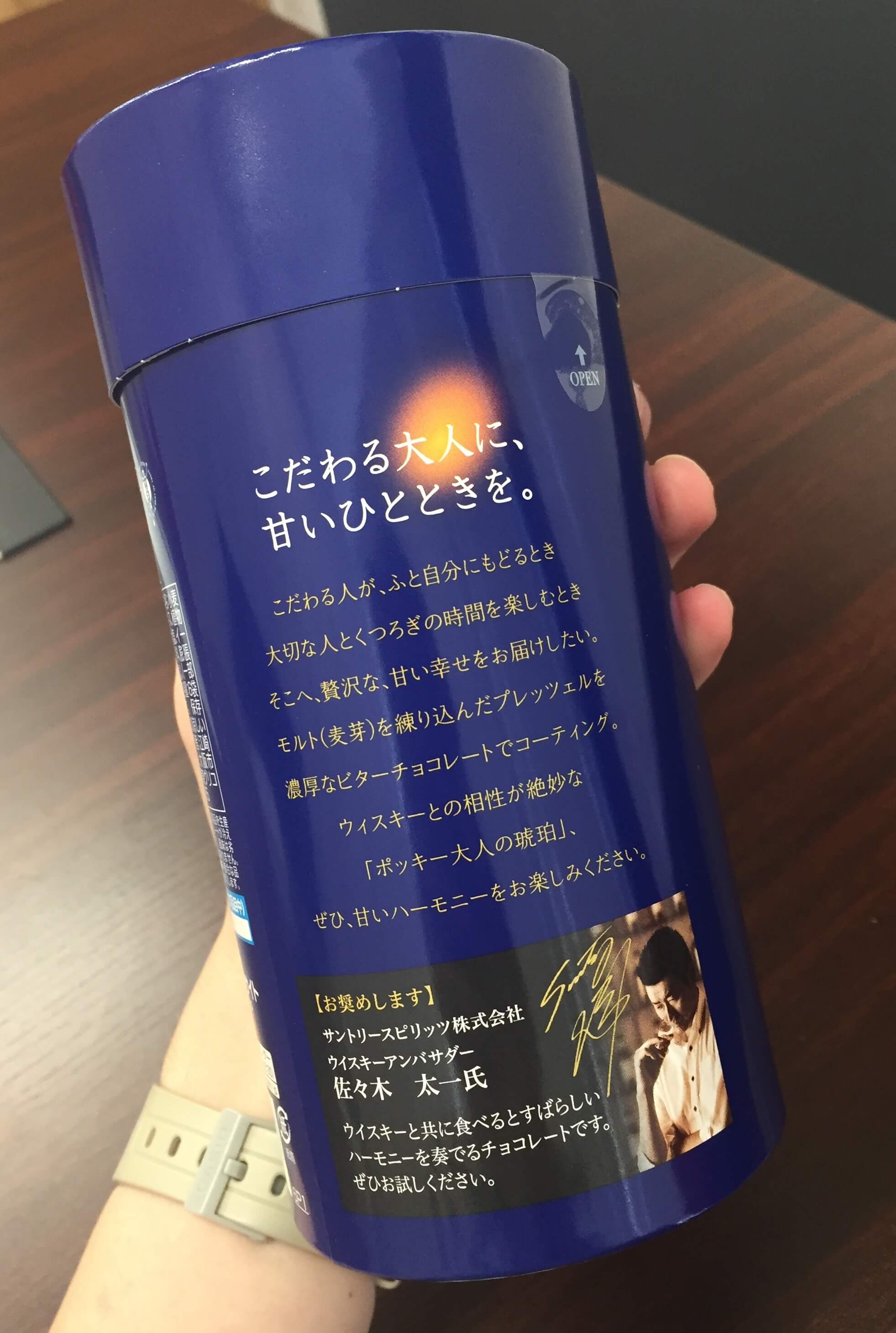 The back of the packaging features an endorsement from Suntory's whisky ambassador, Japanese volleyballer Taichi Sasaki. High praise indeed!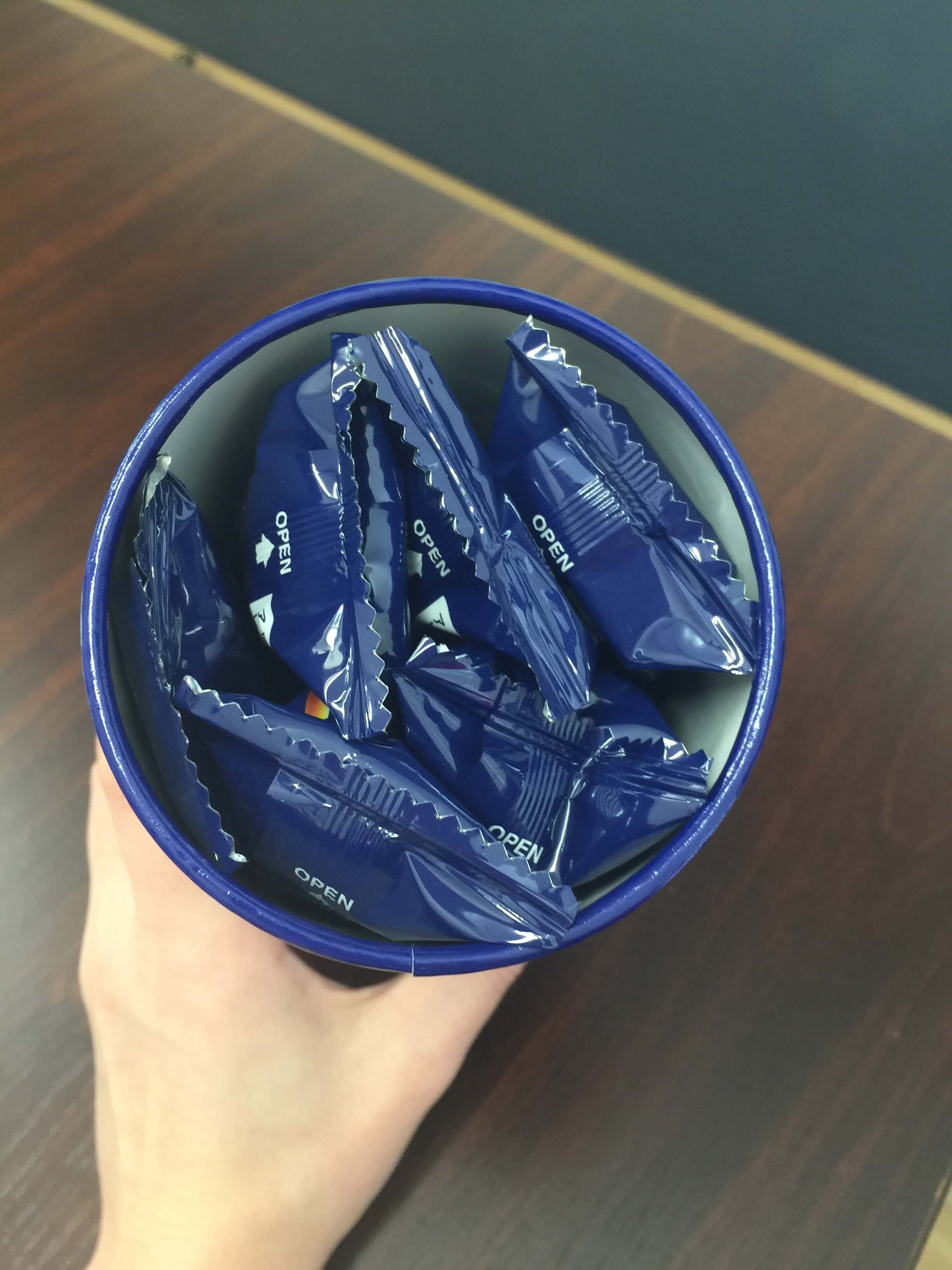 You can find six individually wrapped packets of the malt-infused snacks inside, perfect for sharing with your friends.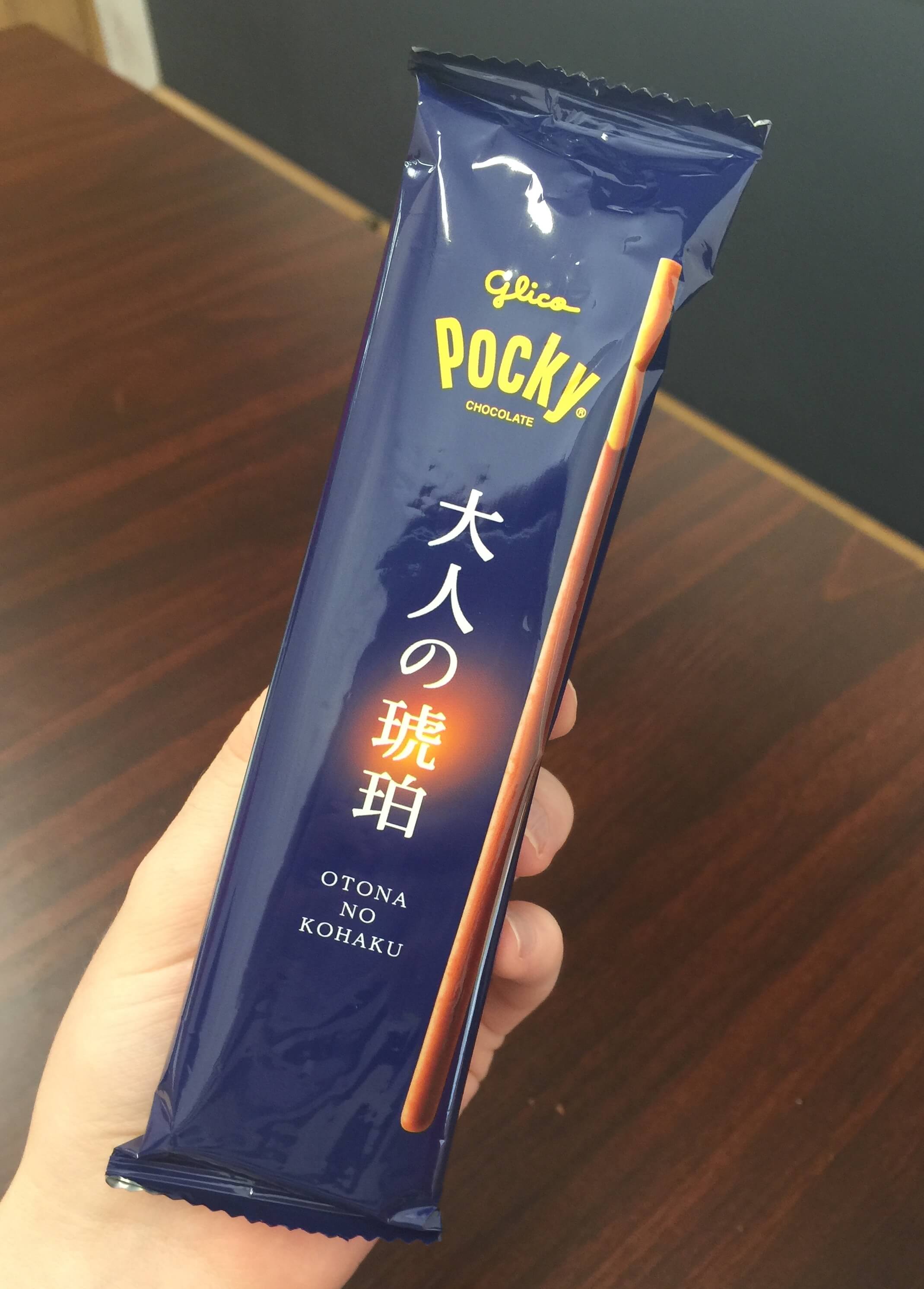 Each packet has a generous 17 chocolate-covered sticks inside, which is just the right amount for a spot of snacking.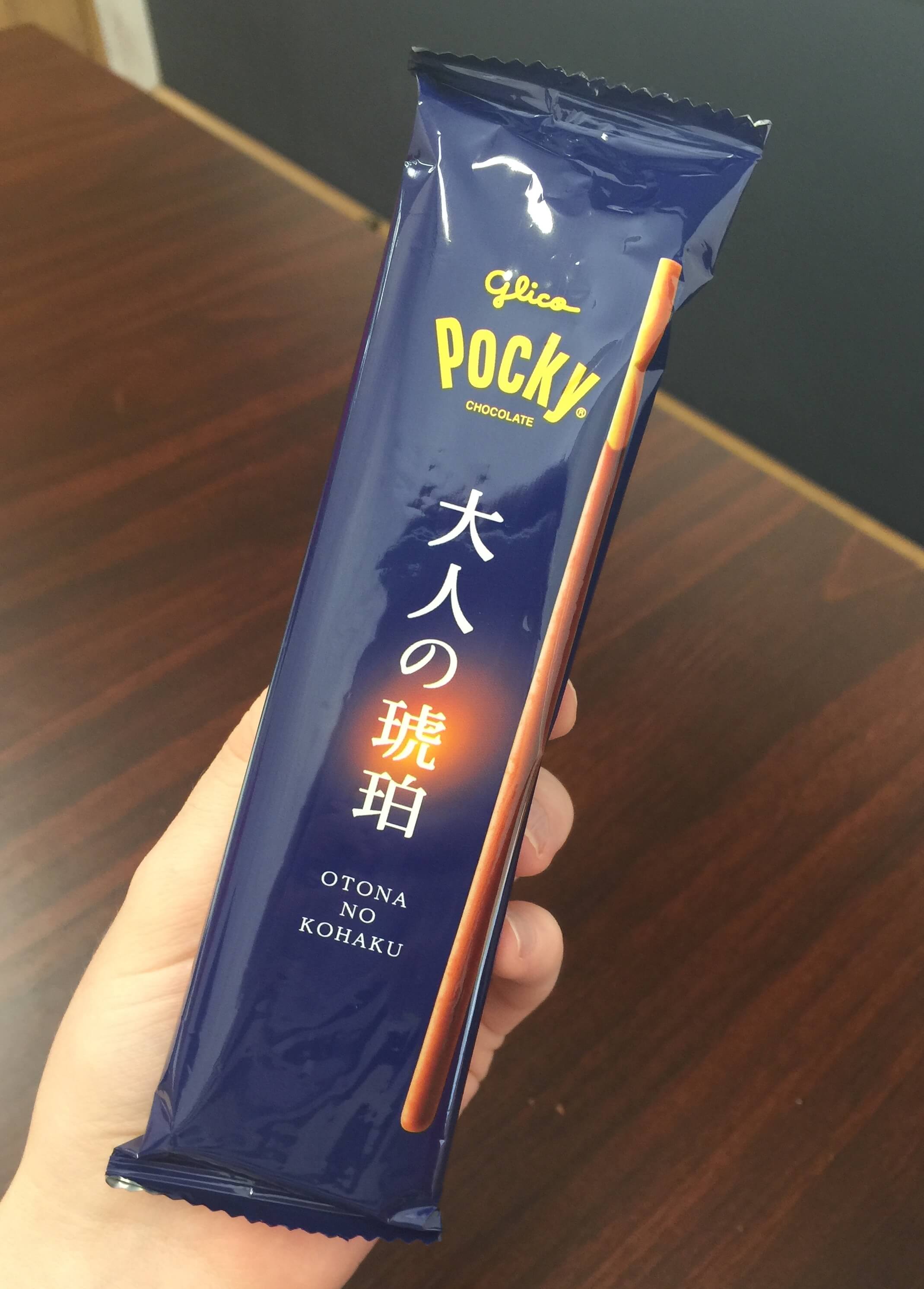 The appearance of the Otona no Kohaku Pocky doesn't differ too much from the regular varieties of the pretzel snack. The Pocky uses dark chocolate instead of the standard milk chocolate to give a richer taste suitable only for the most refined of palates. Only to be expected from Pocky's special line for grown-ups!
Japanese Pocky Otona no Kohaku Taste Test
As expected, the Otona no Kohaku Pocky has a more complex taste compared to the standard versions of the snack. The biscuit itself is infused with malt extract which gives a deep taste that borders on syrupy. The dark chocolate covers a layer of fine sea salt which perfectly complements the bitterness of the chocolate coating. The delicate flavors of the Otona no Kohaku Pocky are the perfect foil to the complex smokiness of a fine whisky.
Overall Opinion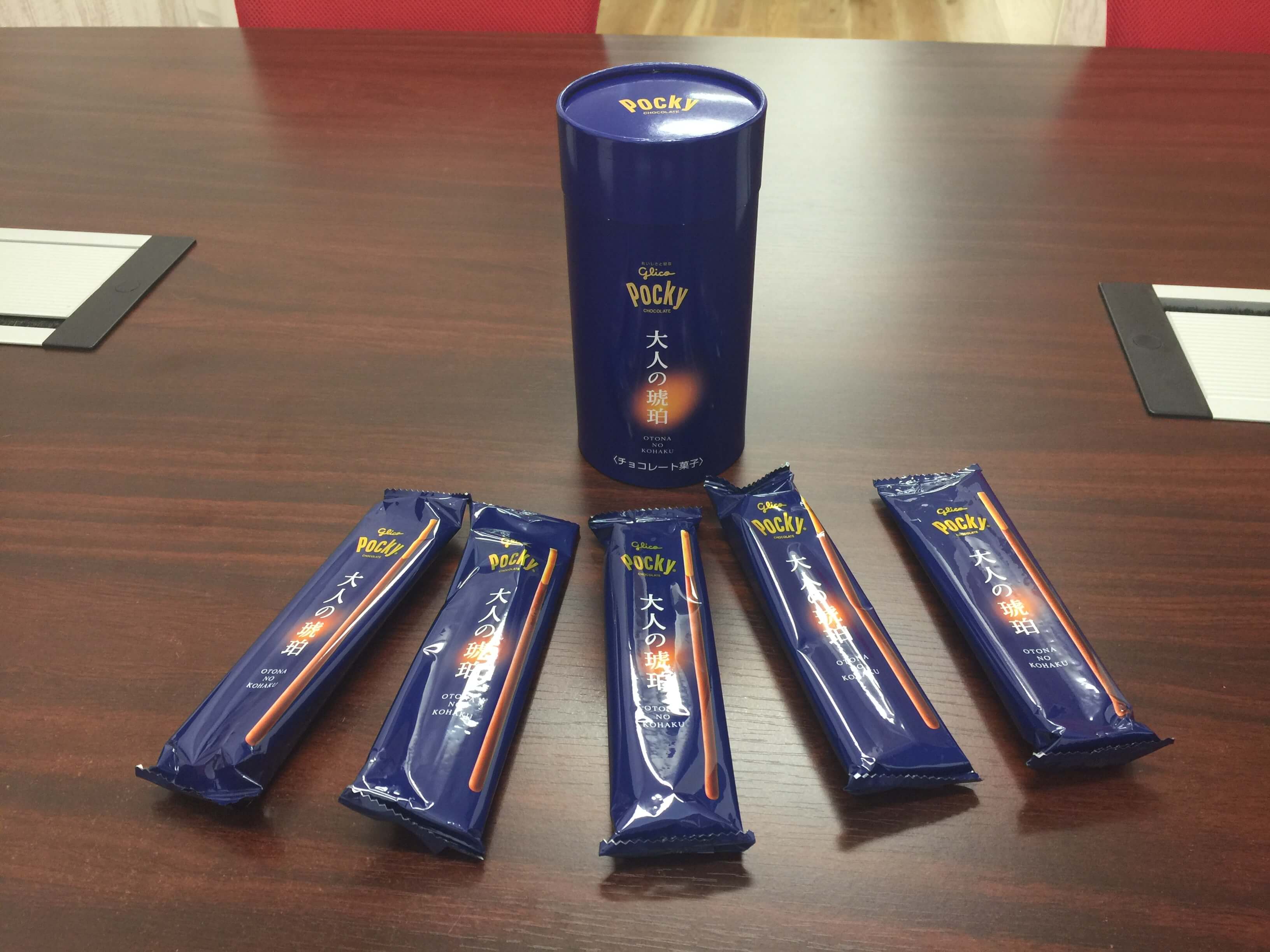 With its bougie twist on a classic Japanese snack, the Otona no Kohaku version of Pocky is definitely something to be tried! We're not sure how well it would actually go with a glass of whisky, but we do know that it is a delicious and unique taste on the tried and tested Pocky stick. If you like the finer things in life and want something a little more cultured compared to the usual chocolate fare, then the Otona no Kohaku Pocky is not to be missed!
Buy Pocky and more crazy Japanese candy with FROM JAPAN
Want to taste weird and wonderful varieties of pocky for yourself? Or want to try some other crazy Japanese candy? Then look no further than the shopping and bidding service FROM JAPAN. Sign up with FROM JAPAN and get searching for Japanese snacks and sweets today!