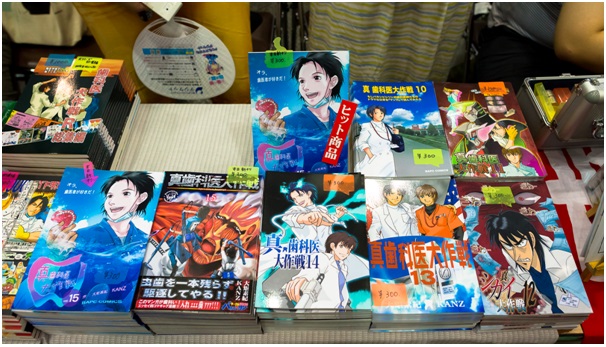 (Image Source: amiamiblog.com)
Finding good doujinshi is often a cause for major headaches. This is especially true for international buyers due to the limited numbers of available stock, even within Japan, causing many foreigners to head to Japan just to get their paws on a doujinshi by their favorite circle.
Buying doujinshi in Japan
If you are by chance planning a trip to Japan, below are a couple methods for buying doujinshi within the country.
Comiket
Held twice a year in August and December, doujinshi sold during the comic market, better known as Comiket, are in huge demand and usually sell out fast. The enormous crowds during these events also make it hard to navigate your way toward the store that sells the doujinshi you're looking for. If you fail to grab a copy of your favorite doujinshi then, it will be hard to get your hands on a copy after the event, as doujinshi are rarely, if ever, reprinted.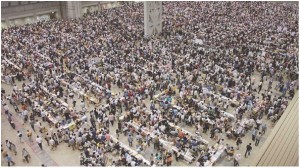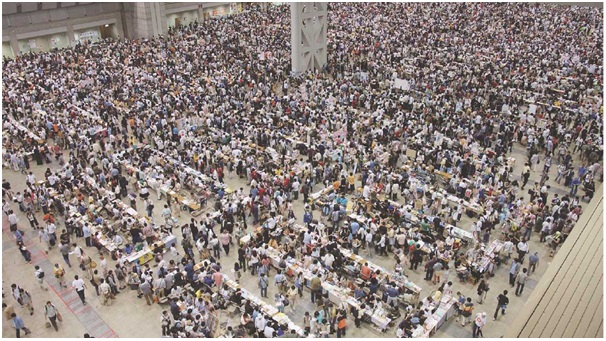 (Image Source: jpgames.de)
Anime Shops
Anime shops generally do not stock up on a huge variety of doujinshi, as only the more popular ones sell enough to justify the shelf space. If you are set on a particular doujinshi, you won't have much luck getting it from an anime shop, especially if the doujinshi you want is hard to find. Searching for the doujinshi you want at an anime shop simply isn't worth the effort generally. Only go if you're certain that it has the doujinshi you have in mind.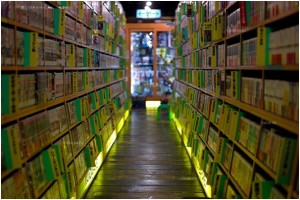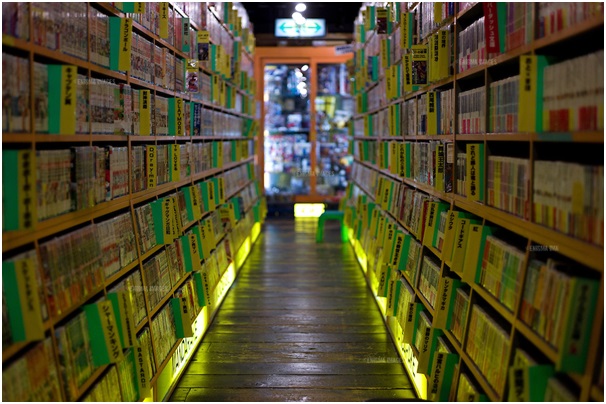 (Image Source: enigmaimages.photoshelter.com)
Buying Doujinshi from Online Shops
Buying doujinshi from online shops has slowly gained popularity in recent years. As the number of online shops selling doujinshi has increased, so have the opportunities for finding exactly what you're looking for. Besides that, online shops also make it easy for you to purchase secondhand doujinshi that have been out-of-print for a while. That said, online shops are by far the best way to get the doujinshi you want whether in Japan or your home country.
For those who are still relatively new to online shopping, detailed below are the steps for finding doujinshi on an online portal like FromJapan.co.jp.
If you already have a particular doujinshi in mind, start your search using the author name, characters, or "circle" that produces the doujinshi. Narrow your search further using the name of comic/character + genre or doujinshi. An example would be searching for Naruto "ナルト" and doujinshi "同人誌"or "ナルト同人誌."
A great source for finding titles and characters written in Japanese is to search for the manga on Wikipedia in English and then copy the Japanese text found in parenthesis at the beginning of the Wiki page's first sentence, which is usually the title's translation.
Here are some search terms to get you started at FromJapan.co.jp:
Doujinshi rated for all ages: 一般同人誌
Dragon Ball Doujinshi: ドラゴンボール同人誌
Attack on Titan Doujinshi: 進撃の巨人同人誌
Kuroko's Basketball Doujinshi: 黒子のバスケ同人誌
Detective Conan Doujinshi: 名探偵コナン同人誌
Slam Dunk Doujinshi: スラムダンク同人誌
This is by no means a comprehensive guide to getting doujinshi in Japan, but we hope that it aids you in your search.
If you would like more information on what doujinshi are, check out our article titled "What Is Doujinshi?" Also, if you are a fan of Attack on Titan or Kuroko no Basuke, click the linked titles for more on their doujinshi.