From the amazing to the often crazy, Japan in known for creating the unimaginable when it comes to new flavors for sodas, snacks and candy. But while many of these trending treats leave the store shelves before you can blink an eye, others have become a sentimental part of Japan's pop culture past that still lives on today in the popular treats known as "dagashi."
10 Dagashi to Satisfy Your Sweet Tooth
What are dagashi? They are the candy of childhood memories; the sweets, snacks and drinks that your parents told you were not good for you, but you loved anyway. They are the cheap sweets of Japan that continue to find their way into the homes of each new generation of Japan's kids. Dagashi are more than candy, they are cultural memories shared by an entire country, and fortunately for all of us, you can still easily try them for yourself whether or not you live in Japan.
Want to know more about dagashi? Keep reading for our top 10 picks!
Sakuma Drops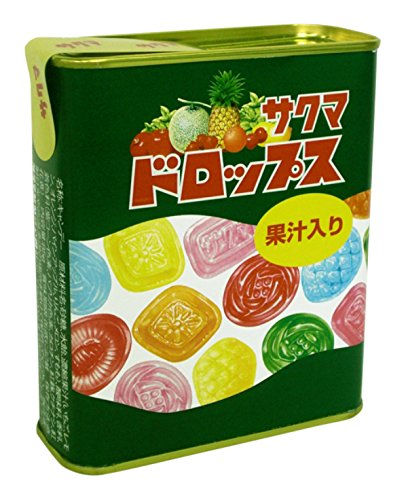 By far one of the most popular dagashi known outside of Japan, Sakuma Drops gained widespread popularity as a coveted candy in the Studio Ghibli film Grave of Fireflies. While the package illustration has changed several times over the decades, fortunately the candy itself and its iconic tin container have not. Available in a variety of elegant shapes and bright flavors, including grape, green apple, lemon, melon, mint, pineapple, orange and strawberry, and even chocolate, Sakuma Drops should be on anyone's souvenir bucket list when traveling to Japan.
A word to the wise: save your fingernails when opening the can and pry open the lid with a 100-yen coin instead!
Fugashi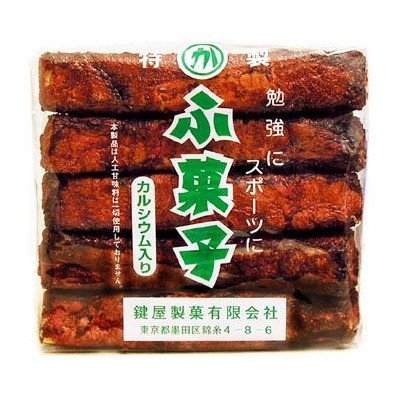 For anyone not on a gluten-free diet, be sure to pick up a pack of Japanese fugashi. These classic, airy puffs offer a uniquely crispy texture not found in Western snacks. Add to this an addictive sweet flavor, and it's no wonder why a simple Japanese treat of wheat gluten and brown sugar has never left the hearts or mouths of Japan's children.
Marukawa Bubble Gum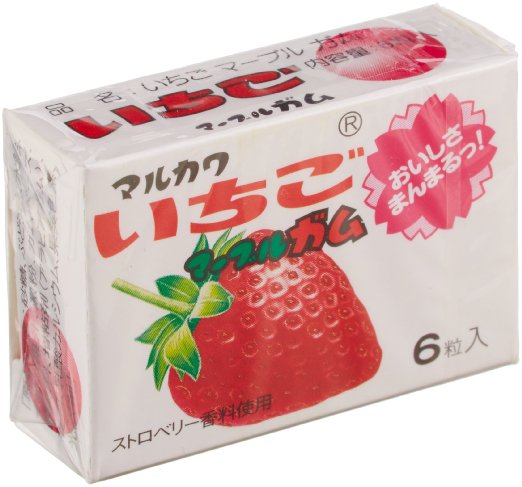 For bubble blowers who have yet to pop their first Marukawa bubble, what will likely stand out is the variety of hard-to-find flavors. Yes, it's possible to find grape, strawberry, orange and even possibly cola bubble gum at your local shop, but how about melon, apple, grapefruit or Muscat grapes?
Like most Japanese dagashi, Marukawa Bubble Gum is as equally cute as it is delicious. Each tiny box includes four perfectly round, solid gumballs. While you may be initially tempted to pop only one in your mouth, we suggest satisfying your urge by chewing all four at once as the gumballs are on the smaller side when compared with their Western cousins.
Fue Ramune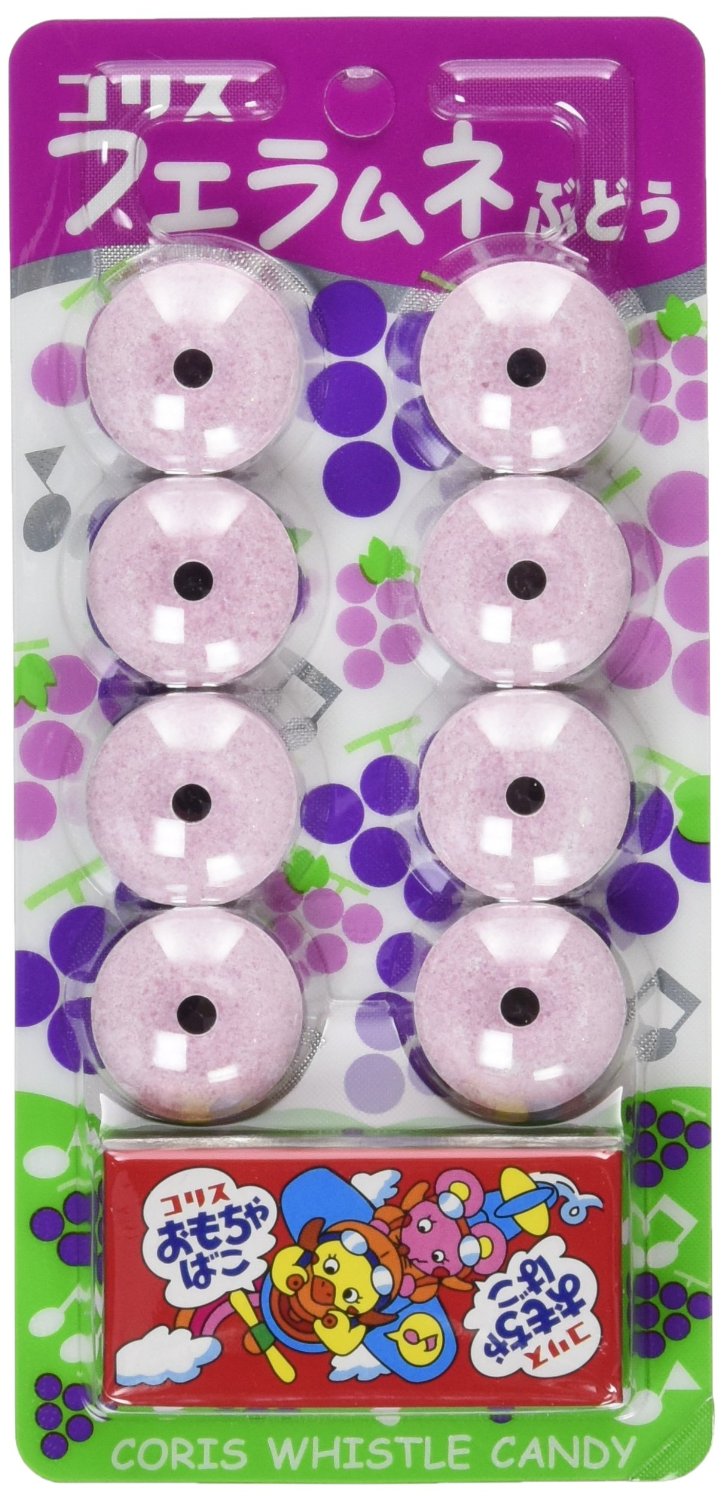 Originally the flavor of a carbonated lemon-lime drink featuring a whimsical bottle with a glass marble, Ramune has since become an equally popular flavor of chalky Japanese candy similar to the Western candy Smarties.
What makes Fue Ramune particularly special among Japanese dagashi is the shape of the candy, which is designed to let you whistle away to your hearts content. Through the hollow candy's center, anyone lucky enough to get their hands on a Fue Ramune tablet can simply place the candy between their lips and blow a high-pitched whistle. What's even better is that not only is the candy a toy itself, but each package comes with an omocha bako, or toy box, which holds a secret surprise much like a Cracker Jack box.
Morocco Yogurt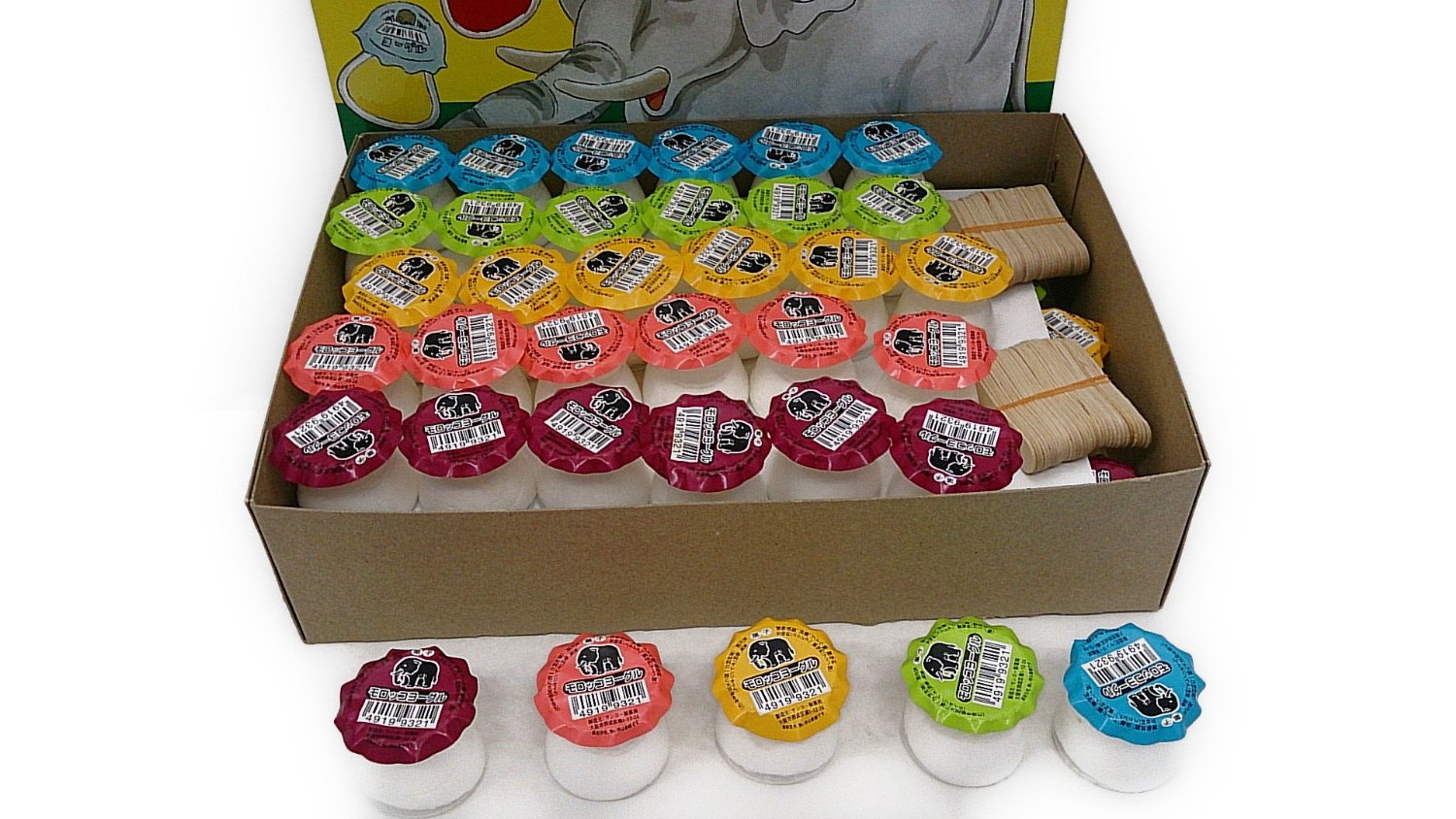 Over the years, Japan has grown to love the flavor and health benefits found in yogurt; and while the popular Japanese dagashi, Morocco Yogurt, can't lay claim to having similar health benefits, there must be a good reason for it never having disappeared from the store shelves across the country's candy stores.
It's reminiscent of yogurt in its tartness, but its unusually sweet flavor (for Japanese candy standards), combined with a texture similar to frosting or marshmallow whip, is the likely reason why kids keep coming back generation after generation.
Umaibo
It may be an exaggeration to say that Umaibo can be bought anywhere food is sold in Japan, but we wouldn't be far off. Umaibo is so cheap and popular with Japan's youth that candy stores, supermarkets and konbini stock up on these giant corn puff snacks, generously coated in standard and regional flavors. While well-known for its many savory variations, you may not know that Umaibo can also be enjoyed as a sweet, with such flavors as chocolate, sugar toast, and honey.
Mochi Candy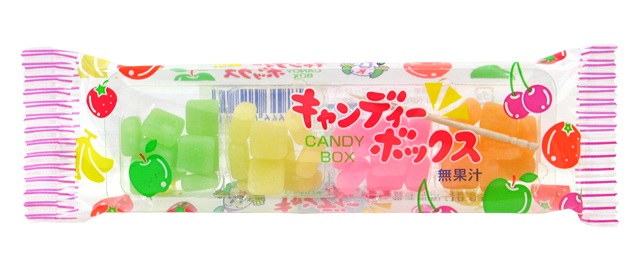 Known by several names like Sakurambo Mochi and Candy Box, mochi candy offers a uniquely Japanese take on the flavors and textures similar to harder gummies like jelly beans and gummy drops—the sweetness is long lasting, the flavors are subtle.
While some kids may be used to stronger fruit flavors than what mochi candy offers, the way you eat it more than makes up for any shortcomings. Each package comes with a wooden toothpick and a plastic tray so that you can turn your candy into an activity by poking your favorite flavor with the toothpick before popping it in your mouth.
Konpeito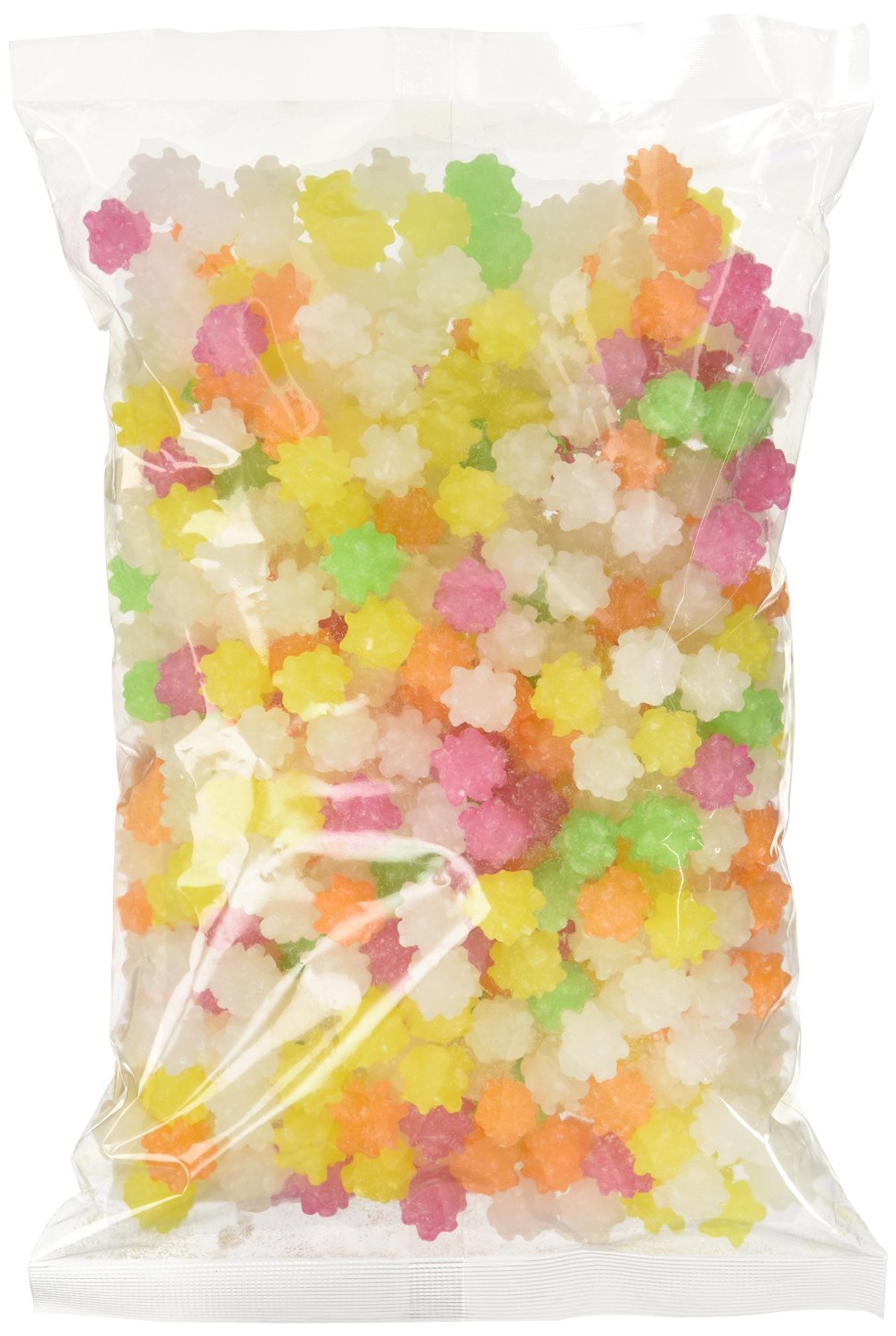 If Japanese dagashi has but just one iconic candy, it's konpeito. Brought to Japan by the Portuguese in the 1500s, this traditional sweet has become an important symbol of gratitude at Japanese gatherings, and is even given out to guests by the Japanese Imperial family. Tasteful not only in flavor, but in size and shape, konpeito is a great party favor to give guests at your next special occasion.
Orion's Candy Cigarettes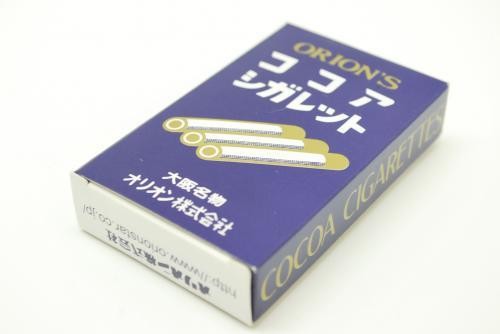 Candy cigarettes may have disappeared from the candy aisle at your local shop, but they're still a popular item at many candy stores in Japan. Available in flavors like cocoa and orange, Orion's Candy Cigarettes are a sure-fire way to bring back childhood memories for anyone born before the '90s.
Su Kombu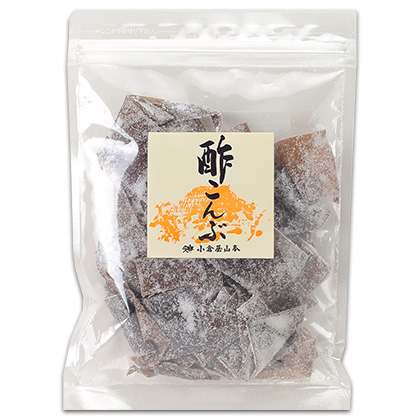 If "sour" is your thing when it comes to choosing a snack, then why not test your taste buds on su kombu. These strips of vinegared seaweed may lack in terms of sweetness, but they definitely make up for it in tang; and because their ingredients are all natural, you don't have to worry about ruining your dinner!
Try Japanese Dagashi at Home
Whether you're looking for souvenirs for your kids, throwing a Japanese-theme party or just trying to subdue a serious sweet tooth, dagashi are a great way to explore Japan's candy tradition and put a smile on your face at the same time. You can buy the sweets listed above and so much more by visiting FROM JAPAN!