Mayu Watanabe (渡辺麻友) also known by her nickname Mayuyu, was born on March 26th, 1994 in Saitama Prefecture. She is a member of the Japanese idol girl group AKB48 (currently Team A). Furthermore she is a member of the AKB48 subgroups NO NAME, Watarirouka Hashiritai and Team Dragon. She is one of the most popular members of AKB48.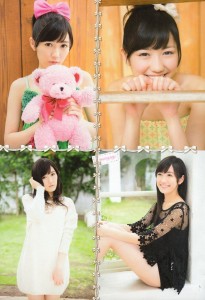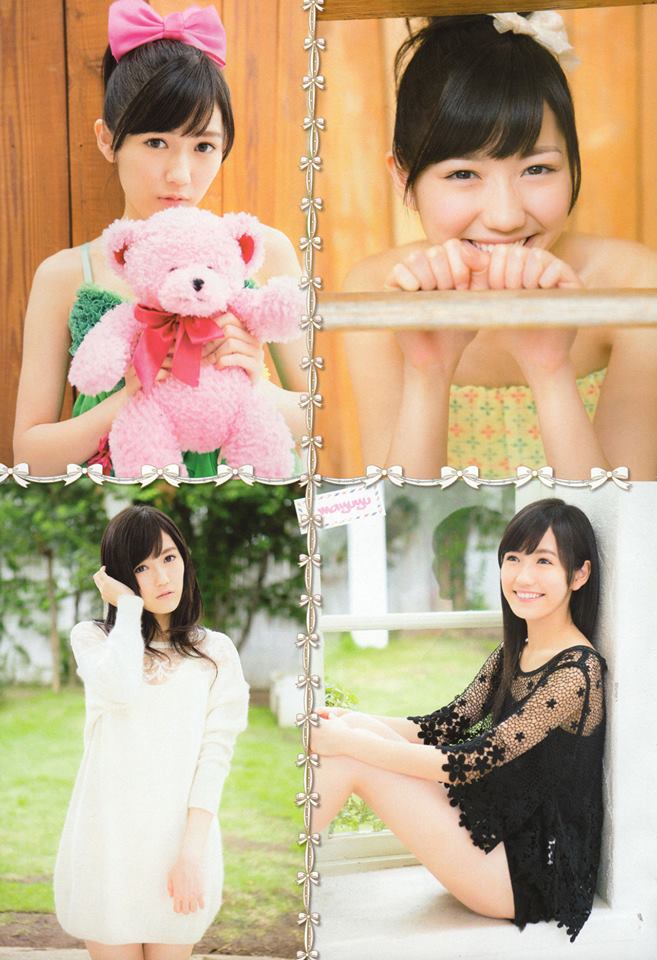 Six years ago, in 2006, Mayuyu became a member of AKB48. She was chosen out of 13,000 applicants. The AKB48 single "Bingo!" (4th major single) was the first song where Mayuyu was placed in the main line-up.
Mayuyu is very popular among AKB48 fans and in 2010 and 2011 she was already ranked on 5th position in the annual AKB48 election.
On May 2011 she released her first photo book which bears her nickname, "Mayuyu". Mayuyu herself said in an interview that she is very happy with the outcome and that she shows a lot of expressions that she hasn't shown until now. In regards to the nude cover picture she said that she was embarrassed but she did her best and she hopes that many people look at it.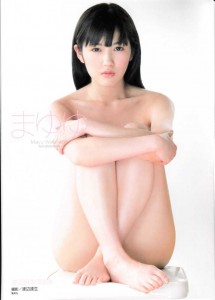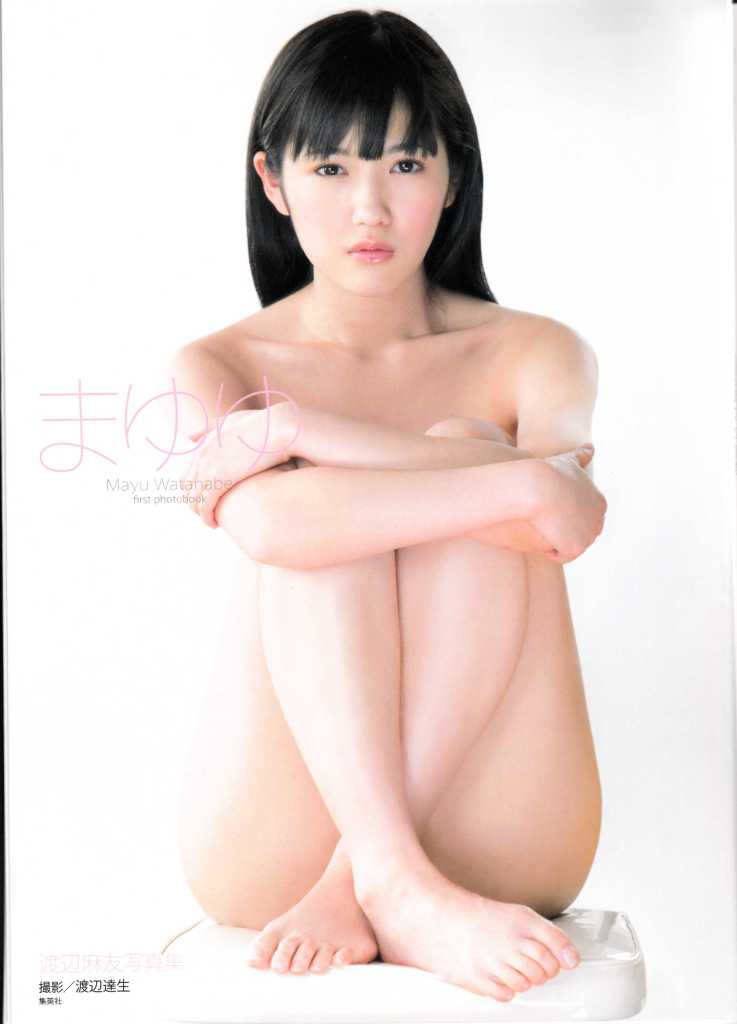 In 2012 Mayuyu starred in a Japanese TV drama called "Saba Doll". She plays a 38 year old teacher who leads a secret life as an idol.  Furthermore she released her debut solo single named "Synchro Tokimeki" on February 29th, which was the opening theme of "Saba Doll". The ending theme of the drama "Saba no Kanzume", a slow song in Enka-style, was also sung by Mayuyu. It was one of the B-Sides (Type C Exclusive Track). The song "Synchro Tokimeki" reached number one on the Oricon daily charts and achieved the second position on the weekly Oricon charts. 158,884 units of the single were sold.
In 2012 Mayuyu gained the 2nd position in the annual AKB48 election. She received 72,574 votes.
On July 25th 2012 Mayuyu released her second single named "Otona Jelly Beans". With this single she wanted to show her mature side. The single reached position three on the Oricon weekly charts and 109,309 units of the single were sold. On November 21st 2012 her third solo single "Hikaru Monotachi" was released and shot to position one in the Oricon Singles Charts. The B-side of the Single "Sayonara no Hashi" was used as theme song for the anime "Nerawareta Gakuen" where Mayuyu also lent her voice to one of the characters. 122,381 units of the "Hikaru Monotachi" single were sold.
2013 became a very busy year for Mayuyu since she received her first center position on AKB48's single "So Long!". The single was released on February 20th. She also starred again in a tv drama in a leading role and in April her second photo book called "Seifuku Zukan Saigo no Seifuku" was released. The book shows Mayuyu wearing different types of school uniforms and was well received by her fans. Her fourth single "Rappa Renshuuchuu" was released in July 2013 and was the 3rd best selling single on the weekly Oricon charts with 67.329 copies sold.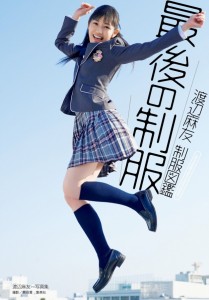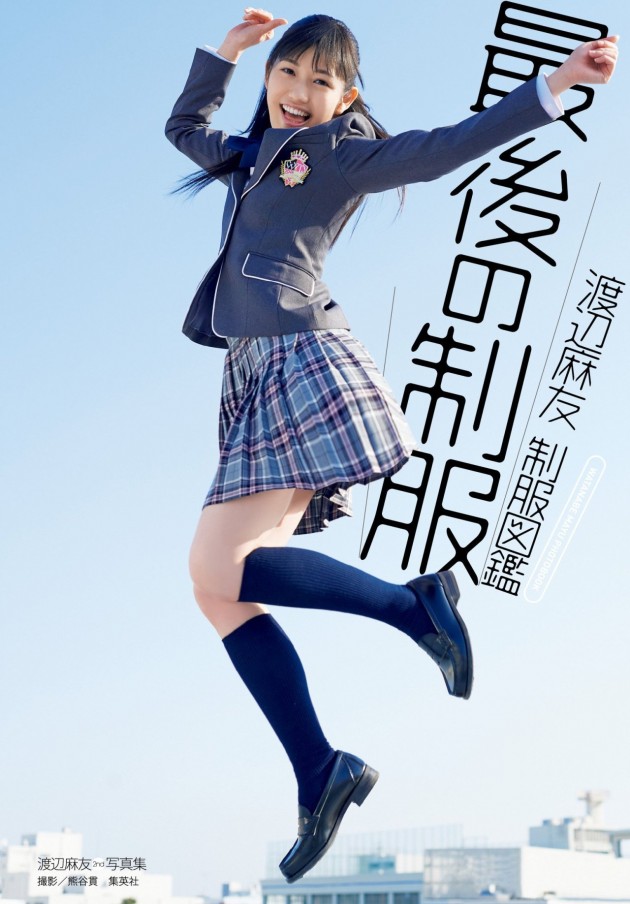 Unlike Paruru (Shimazaki Haruka), Mayuyu has already announced in her speech at the 2012 elections, that she wants to become the number one in 2013, after she reached the second place in 2012.  In 2013 Mayuyu gained the 3rd position in the annual AKB48 general election with 101,210 votes, so she didn't reach her goal yet. Let's see whether she will get the top position in 2014.
Since Acchan (Atsuko Maeda) has graduated Mayuyu takes the place of Acchan in the choreography: the center position. Mayuyu's character is very different from Paruru. Takamina (Takahashi Minami) said at Mayuyus Seitansai (April 9th 2013) that Mayuyu is now under pressure and extremely sensitive (sensai) since she has taken over the center position but that she would never show it in public and is always giving her best and working hard. Mayuyu argued (iyayayaya) and said that she will work hard from now on and that she wants to get along well with all AKB48 members, because it feels lonely to be at the top.
If you are a Mayuyu Fan and want to get Mayuyu goods check out From Japan. You will find a vast array of Mayuyu and AKB48 collectibles.