Japan consistently places in the top five of global makeup markets, and a simple stroll through one of Tokyo's famed department stores instantly reveals the elite status Japan's beauty products hold for women from every walk of life. Japanese makeup follows a philosophy of nurturing self-care that highlights natural longevity and promotes a youthful glow through moisturizing layers and clarifying ingredients. To help you find the perfect palette for your look and more of your future faves, here are our top 10 recommendations for Japanese makeup brands to revitalize your cosmetics collection.
Shiseido Group
Quite possibly the most recognized cosmetic company in Japan, Shiseido Group is a conglomerate of 42 brands dedicated to makeup, skin care, body care, and hair care. To help you narrow down the list, we're highlighting four makeup brands with the distinction of being exclusively available to Asian markets. (But don't worry, you can easily get them through FROM JAPAN!)
Integrate Makeup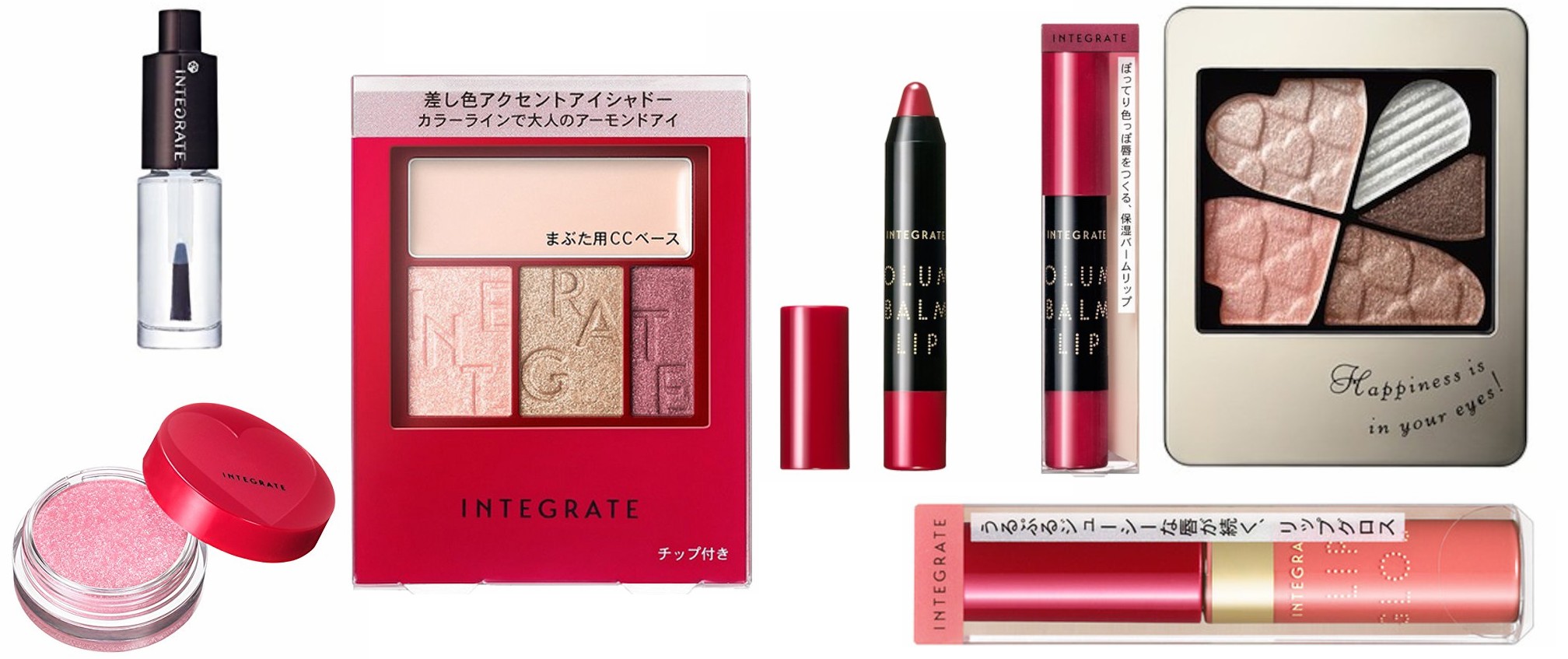 Integrate Makeup blends subdued elegance with an affordable price point in their range of multi-purpose palettes and more helpful products for women in their late 20–30s. Available in Japan, China, and other Asia-Pacific markets, Integrate markets itself as a positive solution to blemishes, shadows, and fine lines so that women can "Live lovely ♥" from application to removal.
Majolica Majorca Makeup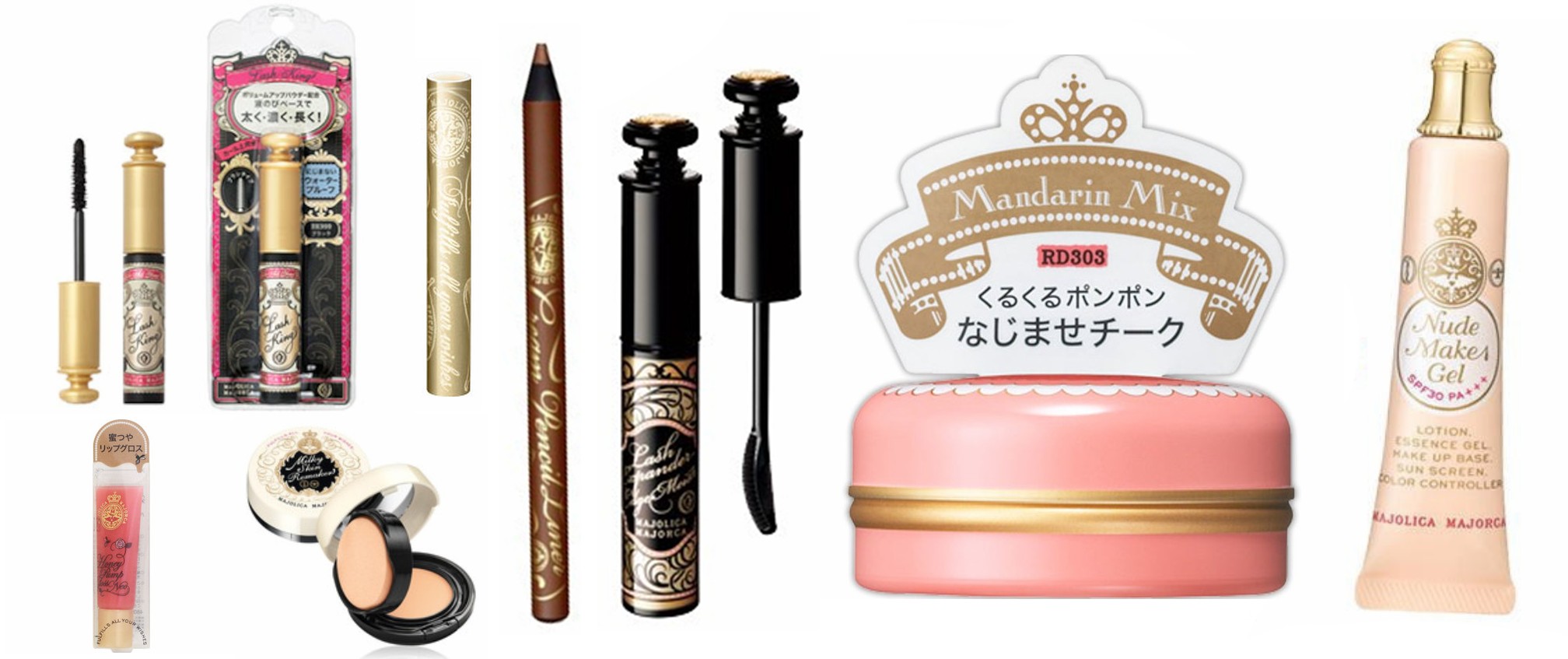 Sealed within tiara-topped cases and gilded in enchanting script, Majolica Majorca Makeup casts a spell of beauty that's sure to make any princess "the fairest of them all." Though fit for royalty, this fairy-tale brand sells for a price that any romantic-at-heart can afford, alluring young women with the promise of ingenious functionality, quality ingredients, and a kiss of true loveliness.
Maquillage Makeup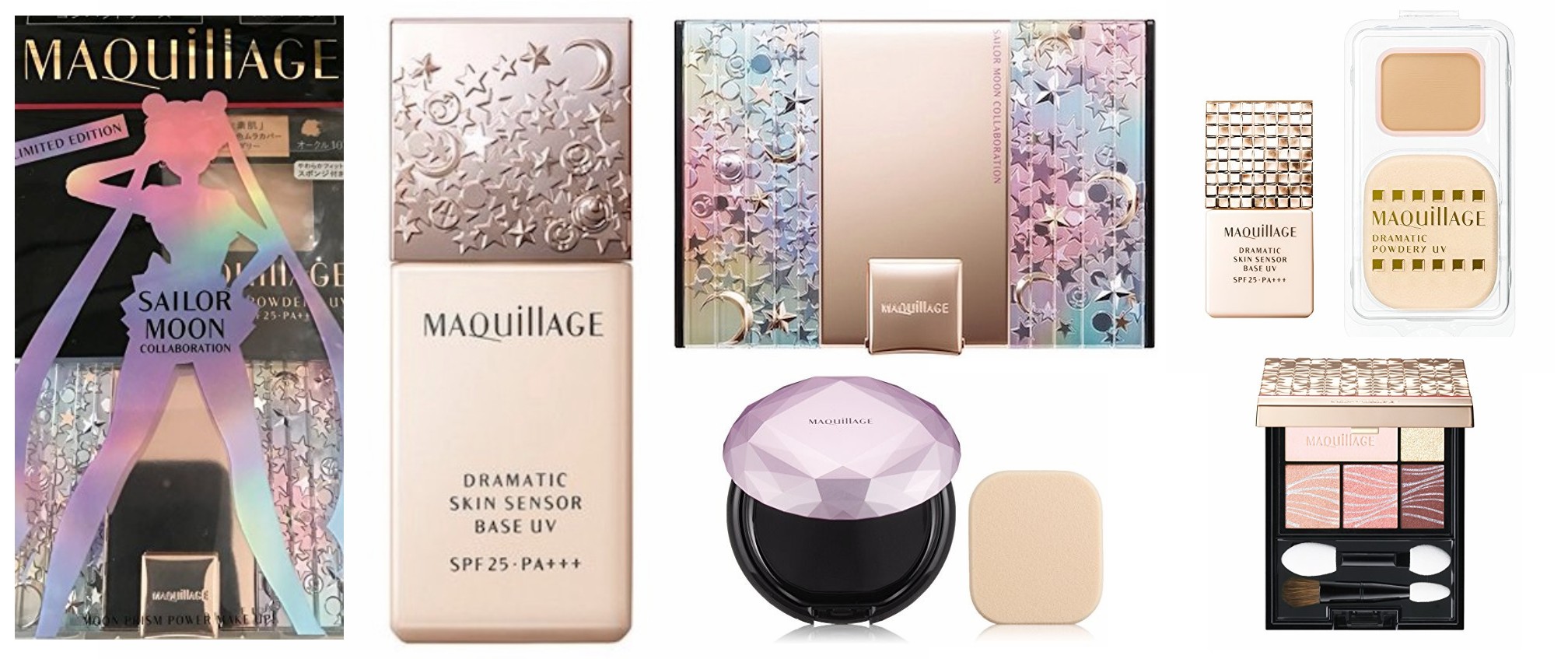 Providing a sophisticated, "barely there" look for working women, Maquillage Makeup continues its 13-year reign of mid-priced, "intuitively beautiful" cosmetics packaged in jeweled cases. In 2017, Maquillage joined forces with anime's famed Sailor Senshi to create a limited-edition Sailor Moon collaboration. Accented with astral imagery and an iconic blue-pink gradient, the lovely UV powder and foundation transforms any feminine civilian into a magical girl — no Moon Prism Power required.
D Program Makeup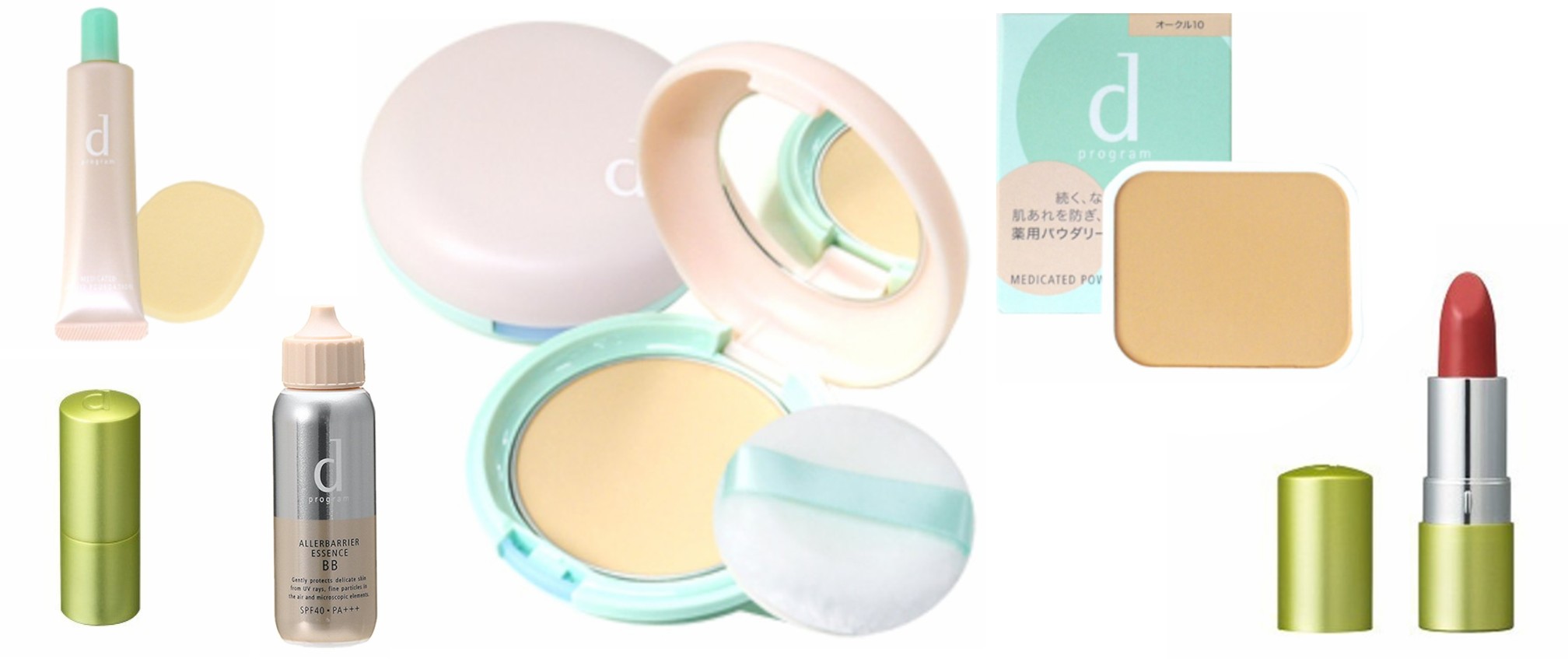 D Program Makeup promises an extra-gentle touch for women with sensitive skin, regardless of their lifestyle or age. Manufactured in "clean room" conditions on par with pharmaceutical regulations, this Shiseido cosmetic brand maintains the epitome of hygienic standards, with every container specially designed to preserve the product's purity long after removing the seal.
Kao Corporation
As one of the most widely known Japanese cosmetic companies, Kao Corporation has marketed its makeup for over 130 years, expanding to over 100 countries and regions across 6 continents in the process. Their long line of skin care and cosmetics is comprised of 25 brands for both men and women.
Sofina Aube Couture Makeup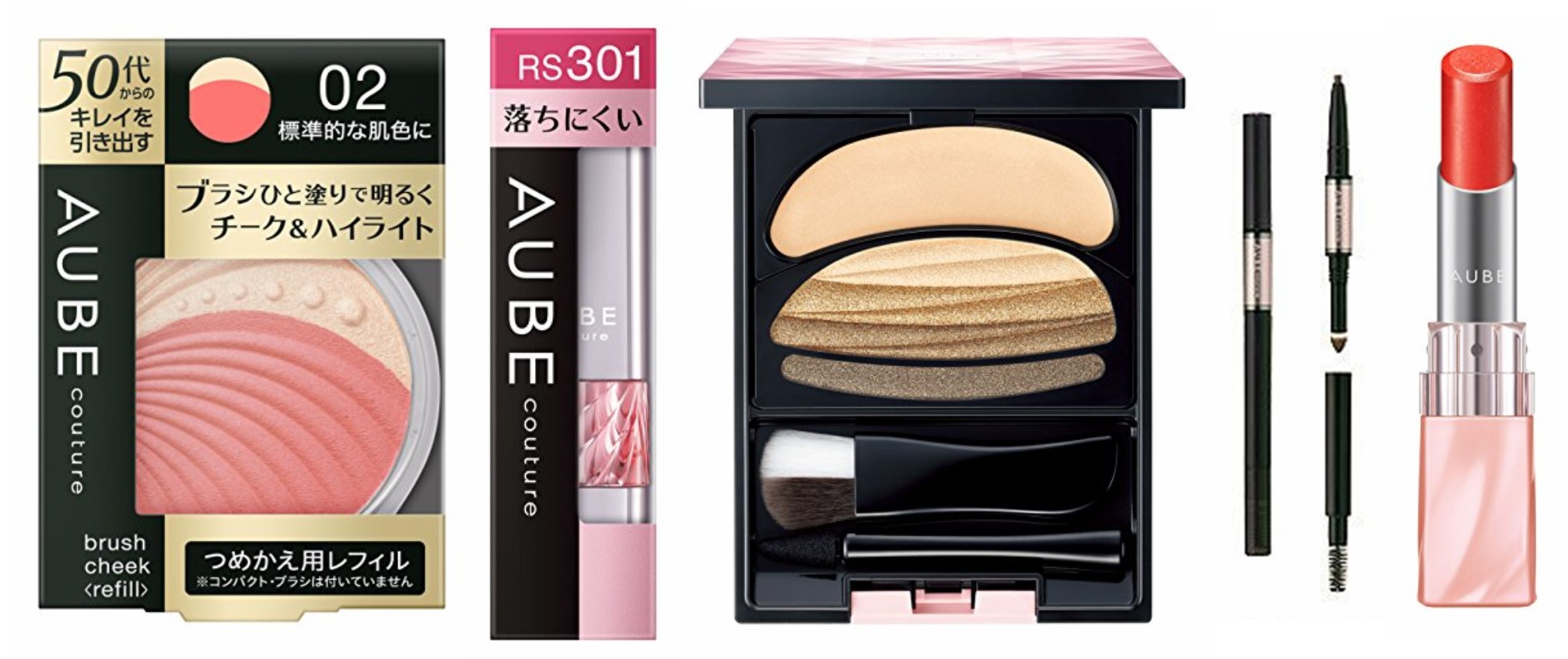 The Aube Couture Makeup Series released by Kao's Sofina brand offers cosmetics in a wide palette of hues and shades designed to provide refined class at every stage of a woman's life. The series features chic coral-colored cases that are as elegant to show off as the long-lasting rouge hidden within.
Kate Tokyo Makeup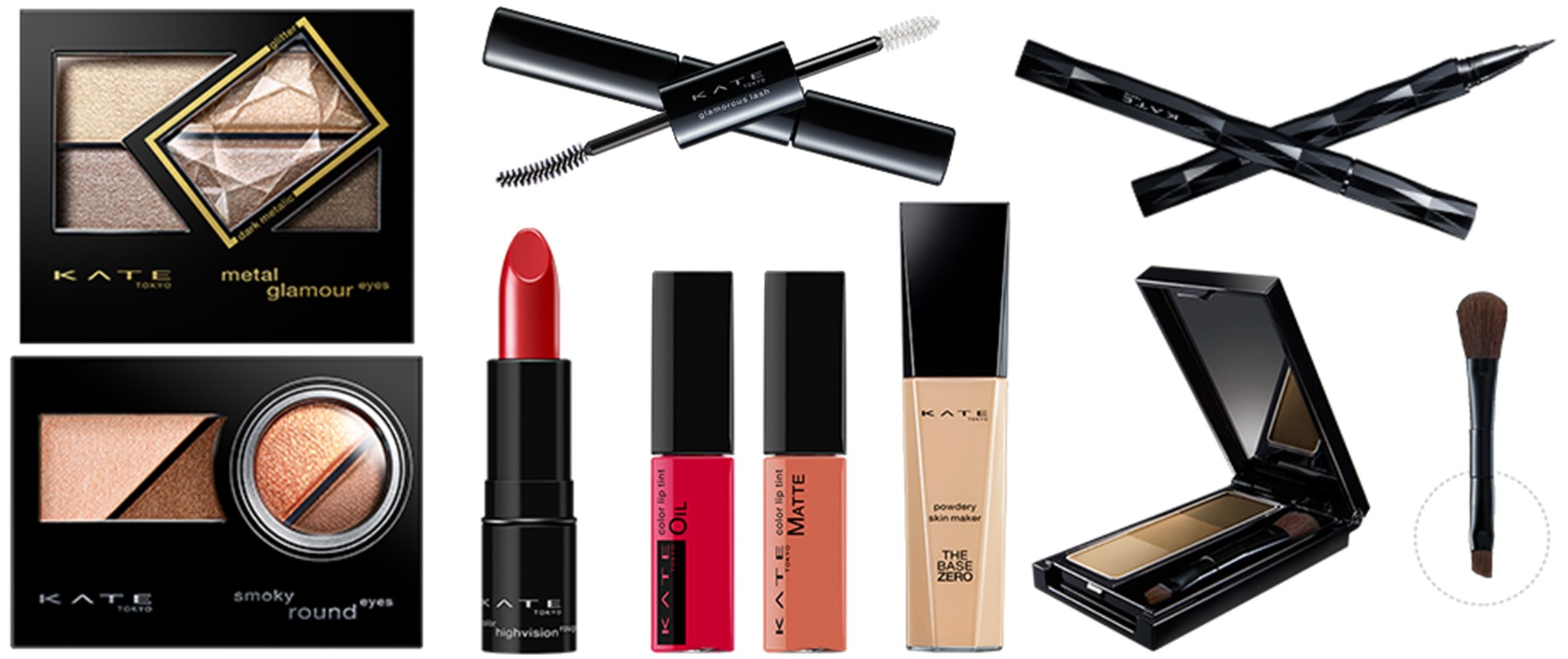 Bold, daring, modern, chic — Kate Tokyo Makeup is the fashion-forward line for young women strolling the urban runway. Inspired by the glam and glow of Tokyo's nighttime cityscape, this brand is Kao's best seller of over 10 years, with some products remaining exclusive to Japan. Whatever your style, whatever your allure, the only rule of Kate Tokyo is: There are no rules.
Kosé Corporation
With 30 brands to its name, Kosé Corporation provides skin care, hair care, nail care, and cosmetic products for women and men who are conscientious about environmental issues. While many of its brands are available worldwide, the following two are lesser-known cosmetic lines from Japan that should be on your radar.
Visée Makeup
Visée Makeup is adorned with elegant details and ornate reliefs fit for a Gothic Lolita. Promoted by Japanese supermodel Rola and designed for in-vogue teenagers on the verge of glamorous womanhood, Visée uses a unique blend of essential ingredients (and in some products even pure gold) to naturally define, brighten, and slim facial features for a distinctive, doll-like look.
Fasio Makeup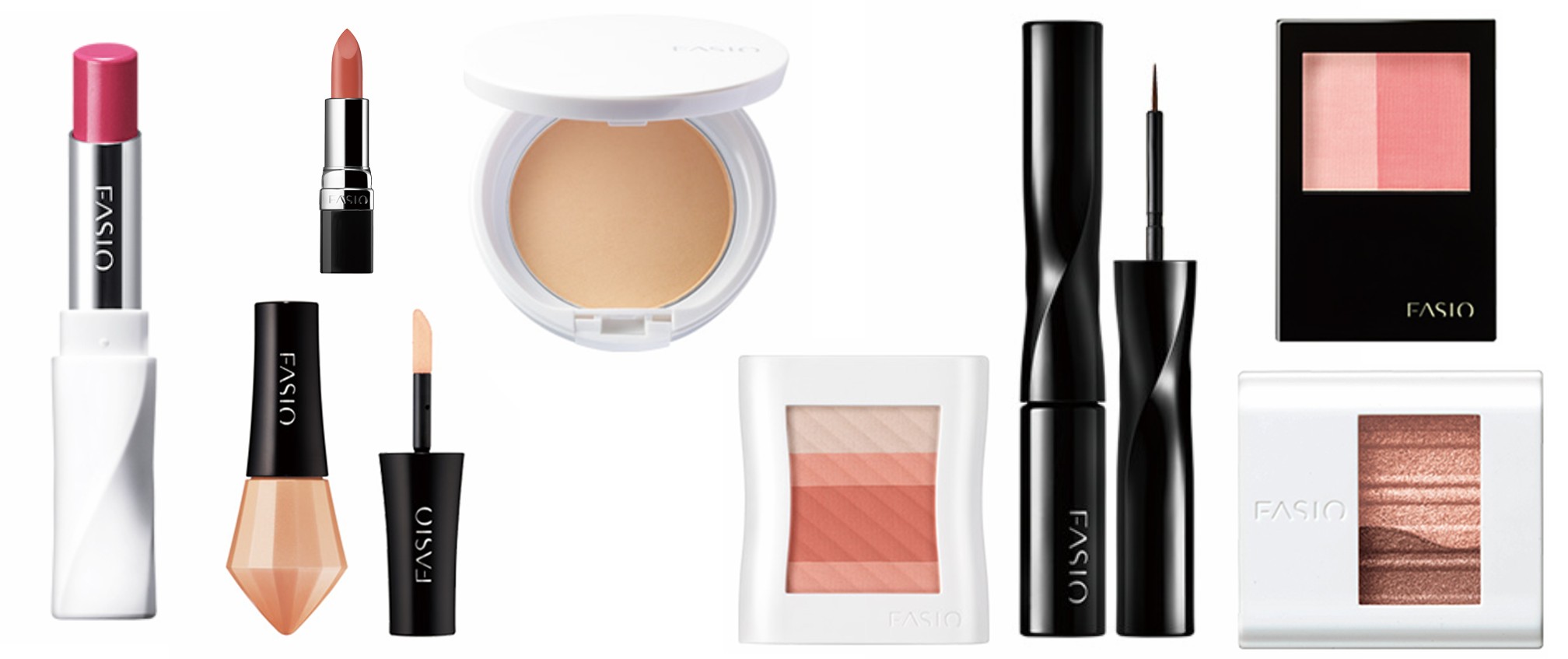 A portmanteau of "fascination" and "fashionable," Fasio Makeup supports the energetic lifestyles of women on the go with colors that highlight natural beauty, and functionality that includes waterproof application and UV protection. Women of all ages can sport a smart but casual look that lasts from the moment they race out the door to the moment they sink into the couch after a long day.
IDA Group
Living by the mantra of affordable makeup for daily wear, IDA Group primarily exports its products to Southeast Asian markets, with five environmentally friendly cosmetic brands currently available.
Canmake Tokyo Makeup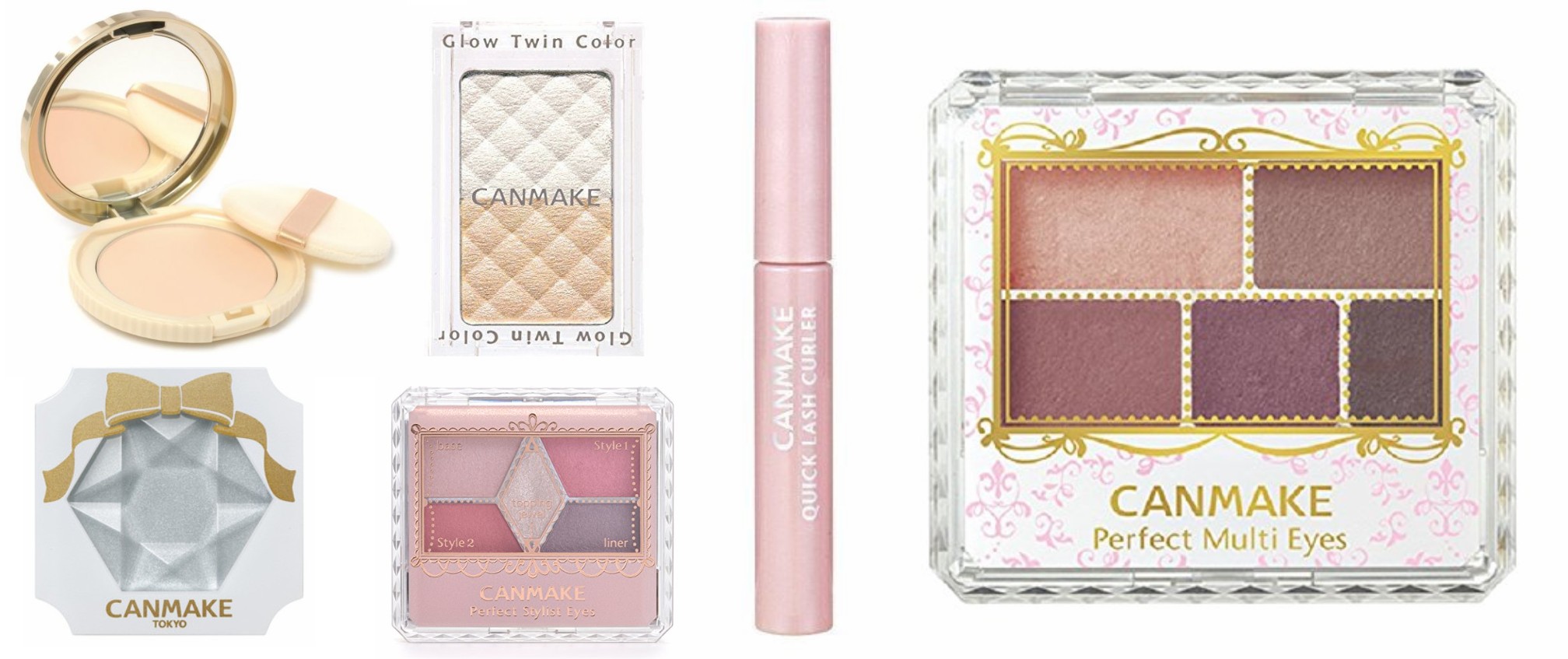 Dazzlingly packaged at a petite price,
Canmake Tokyo Makeup has over 30 years of experience creating effortlessly applied, award-winning formulas compatible with teen trends. Many of Canmake Tokyo's products use a gel-powder combination for sheer but smooth coverage, a "stretch formula" for all-day wear, and additive-free minerals for skin-sensitive gentleness. Limited-edition runs are common, with innovative colors and covetable packaging that gives a fresh look to both your cosmetics bag and your face.
Cezanne Makeup
Cezanne Makeup is based on the concept that every woman deserves to have high-quality cosmetics in her purse for daily use. That's why Cezanne follows a three-fold principle of kindness to the skin, earth, and wallet by performing rigorous patch and UV tests prior to marketing, packaging with recyclable materials, and using budget-friendly formulas. This "safe and simple" brand includes products for eyes, face, lips and nails, as well as skin care and beauty tools.
Isehan (Honorable Mention)
While not as internationally known as the four major Japanese makeup companies featured above, Isehan has at least one hidden ace up its sleeve worthy of our list.
KissMe Heroine Makeup
True to its name, KissMe Heroine Makeup is here to save any damsel's day with its anti-smudge, waterproof magic — repelling rain, sweat, and tears with almost legendary effectiveness. Bishojo-eyed Princess Elizabeth Himeko stars on the packaging of every polished product, encouraging all romantics to discover their inner heroine through a cute and affordable lineup of eye makeup, creams, powders, and other stylish cosmetic accessories.
Where to Buy Japanese Makeup Online
If you're ready for a date with Japan's most popular makeup brands, start your makeover by browsing FROM JAPAN — the one-stop beauty shop that can ship Japanese makeup, skin care products, and more straight to your door!
And for more Japanese beauty products, be sure to check out our other great body care articles below.