2023's 5 Best Cherry Blossom Items from Japan
The last cherry blossom petals might have fallen here in Tokyo, but it's still spring and we're still celebrating our love for the season by introducing you to the best cherry-blossom themed items from Japan that came out this 2023.
Spring is a big deal here in Japan. Every year, people hold the tradition of "hanami" or cherry blossom viewing in parks all over the country. It's the perfect chance to relax, have a picnic, enjoy the outdoors and nature whilst in the company of your friends and family. Every year, Japan also releases several cherry-blossom themed items, from Starbucks tumblers, to fashion items. pop culture figures, and everything in between.
If you're just as much a fan of cherry blossoms, also known as sakura, as we are, we'll introduce you to our favorite sakura items from Japan below!
---
Starbucks Sakura 2023 Collection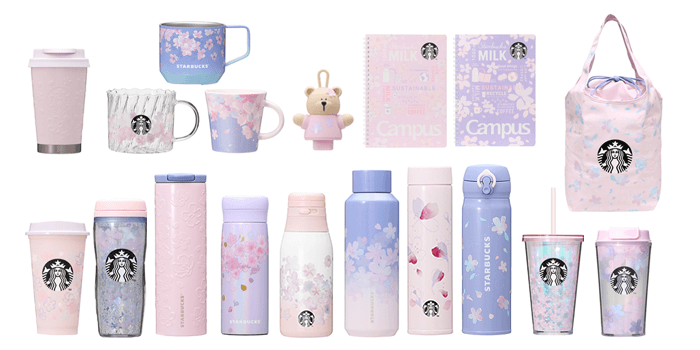 Every year, Starbucks Japan releases a highly anticipated Sakura (or Cherry Blossom) tumbler collection from spring, and this year is no different. We introduce you to the Starbucks Japan Sakura 2023 Collection!
The color theme for this year has the signature light pink of cherry blossom petals mixed with gradients of blue representing the sky. There are tumblers and mugs in various sizes, but also a reusable tote bag and a matching set of notebooks too. You can see what's in the full collection in the image above. Once you know which one you're getting, you can start finding it by clicking on the button below!
---
Hatsune Miku Sakura Figures and Plushies 2023 Edition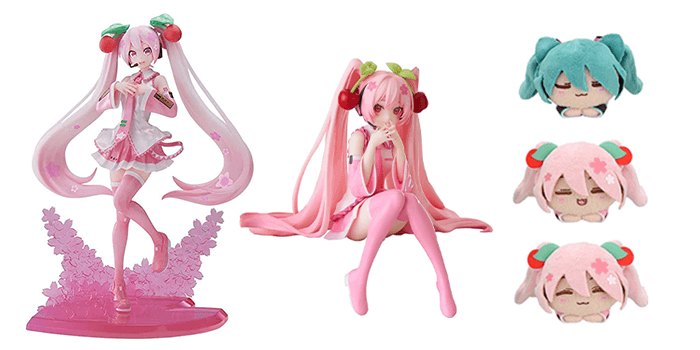 Sakura Miku is one of Hatsune Miku's most popular versions both in Japan and overseas. Every year, the vocaloid songstress gets a cherry blossom pink all-over transformation, and the merch is often inspired by works of official Hatsune Miku illustrators from Japan.
This year is no different, and here we'll be introducing 3 Hatsune Miku Sakura figures and merch that we love. The first one is a 2023 Sakura Miku figure from Sega's Luminasta lineup which shows Miku in a playful pose with her pigtails moving and she also comes with a sakura stand. Next is the 2023 Sakura Miku noodle stopper. If you don't know what noodle stoppers are, they're a popular type of figure from Japan and they depict characters in a sitting position. You can place them on top of your cup ramen and they conveniently keep it warm for you.
Last but not the least is a set of 2023 Sakura Miku mini plushies, also from Sega. It's from the Ohiruneko series, which is a collection of character plushies inspired by sleeping cats, making them super adorable. If you click on the button below, you'll get taken to the search results for all 2023 Hatsune Miku Sakura merch so you can browse for whichever one you've got your eye on!
---
Pokemon Eevee Fleur de Coquelicot Series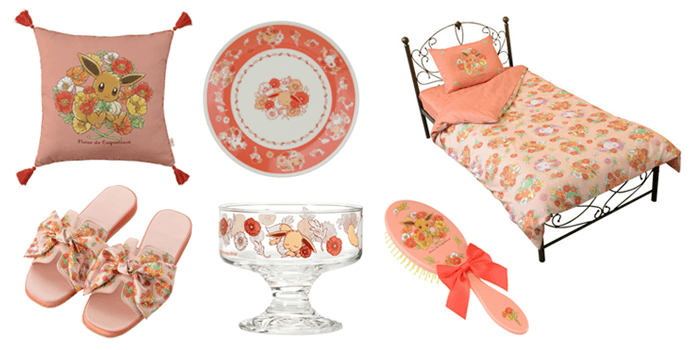 Okay, we know this isn't technically cherry blossom-themed, but we couldn't pass up the chance to include this in our list because of how cute Eevee looks in this series! From Pokemon Store Japan comes this Eevee Fleur de Coquelicot Collection released for spring. The adorable Pokemon is depicted with a floral theme, and in some designs, you have a sleeping Eevee and in some, you can even see Eevee's Eeveelutions!
Similar to the Sanrio collection, you can also find a good variety of items included in this series, like plates, pillows, glassware, slippers, a hair brush, earrings, keychains, and even a 3-piece single bedsheet set! Basically, you can fill your daily life with all things Pokemon and Eevee with this collection.
---
Sanrio Sakura Series 2023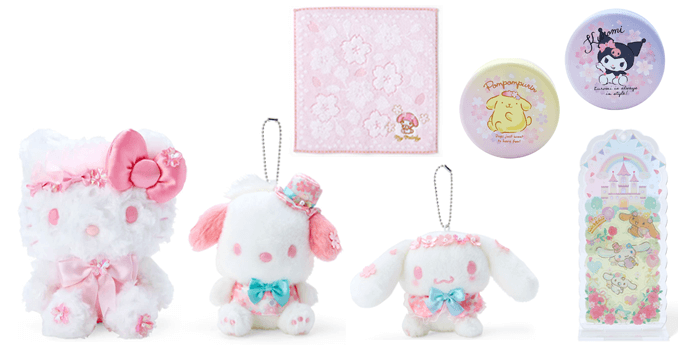 Sanrio's 2023 Sakura Series features Sanrio favorites like Hello Kitty, Cinnamoroll, Pochacco, and Kuromi in super cute bright pink cherry blossom motifs. There's a wide range of item included in the collection, such as plushies, plushie keychains, hand towels, hair clips and more.
You can search for these items by clicking the button below, or you can also browse the collection over on Sanrio's Online Store then copy-and-paste the link of the item you want from there on to our search bar. You can find more details about how to purchase items directly using only URLs in our blog post here.
---
Studio Ghibli My Neighbor Totoro Sakura Merch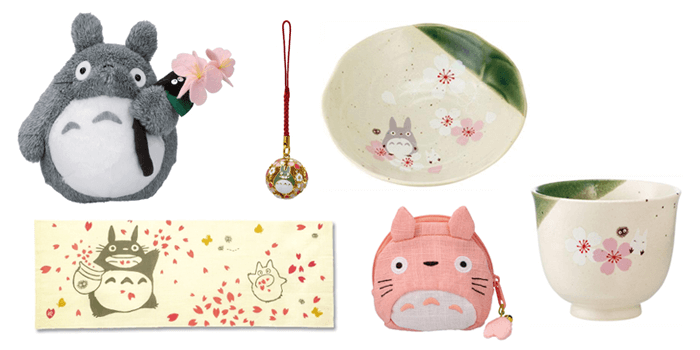 Last but not the least, we have another pop culture favorite and it comes from  the beloved Studio Ghibli film, My Neighbor Totoro.
This Totoro sakura merch set is probably the most traditional Japanese out of all the ones we included in this list. You have Japanese style tea cups, bowls, coin purse (featuring a cherry blossom-colored Tototro with a cherry blossom petal charm), a tenugui hand towel, chopsticks and much more. This collection is from Donguri Sora, the official Studio Ghibli merchandise store in Japan. Because of how beautifully made they are, this collection makes for the perfect gift for the Totoro-lover in your life.
---
Get any item you want from Japan with One Map by FROM JAPAN!
We get you items from Japan safely and conveniently! One Map by FROM JAPAN is a proxy shopping and auction service that gives you access to online Japanese and USA stores and auction sites that you wouldn't have access to otherwise. We have multilingual support in English, Spanish, French and more, and we're trusted by thousands of satisfied customers for over 13 years.
If you're new to our site, check out our Guide to First Time Users page and if you have any questions on your account or orders, feel free to email us at info@fromjapan.co.jp. Happy shopping!