Watch out Vocaloid; there's a new group of idols on the rise, and they're stealing the hearts of otaku around the world with their cute uniforms and cheerful auras!
The Love Live! School Idol Project successfully debuted in 2010, producing music CDs, anime adaptations, video games, manga, and viral music videos. Fortunately, fans don't have to wait until the upcoming release of Love Live! Sunshine project to dance to the school idol rhythm. From Love Live! plushies and iPhone cases, to shoes and nail art, let's look at 10 five-star merchandise that's sure put any fan on Love Live!'s coveted "Top 20" list!
Love Live! Shirts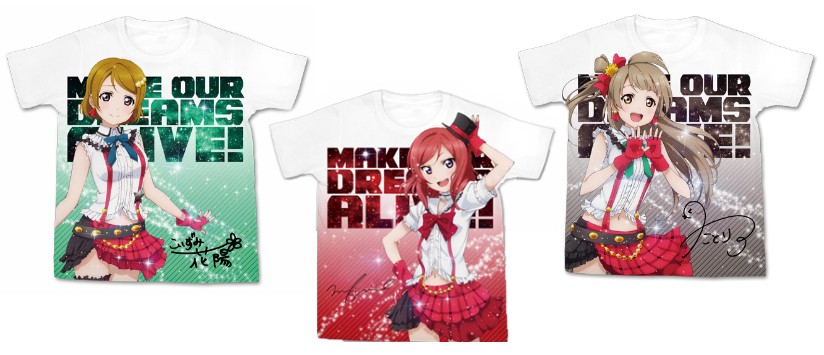 The girls in Love Live! know that having the right outfit can make your performance shine. But you don't need to be an idol, or have Kotori Minami's sewing skills, to own a five-star wardrobe. Wear your favorite "muse" (or waifu) wherever you go and show her off to the world with a Love Live! shirt. Other fans will be quick to notice and—who knows?—you may make enough new friends to form a school idol group of your own. There are several autographed T-shirts for every member of μ's, so you can fill your closet with one special idol like Maki, Umi, or Nico—or buy one of each member to wear throughout the week. Replicas of the girls' jersey jackets are also available for when you want to add a bit of "undercover" cosplay to your day.
Love Live! Plushies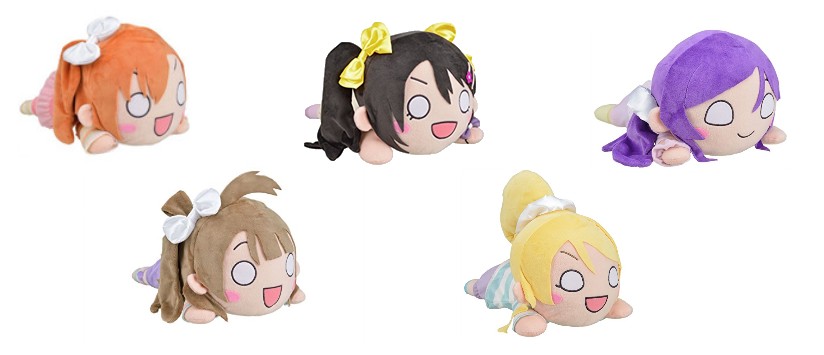 Ever thought Honoka, Eli, or Nozomi was so cute that you wanted to scoop her up and give her a cuddly hug? You can't exactly grab your favorite girl straight from your TV or computer screen, so a plushie is the perfect alternative! Each member of μ's is adorably replicated in a huggable, chibi-style plushie that captures their personalities. Stack them up like Tsum Tsum to create the ultimate pyramid of kawaii!
Love Live! iPhone Cases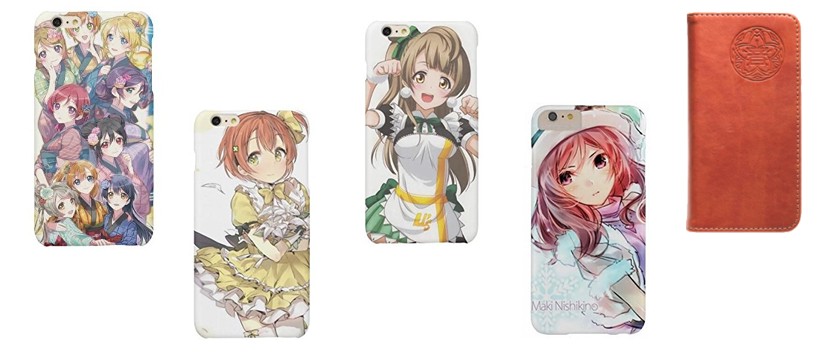 You take your iPhone everywhere, and what better way to let everyone around you know that you're the ultimate fan than a Love Live! iPhone case. There are plenty of designs to choose from, whether you prefer silicon wraps or wallet-styled snaps, one idol or all of them together. Don't forget to set your ringtone to "START:DASH!!" or "Snow Halation" to complete the look.
(Check out more anime iPhone cases here.)
Love Live! Figures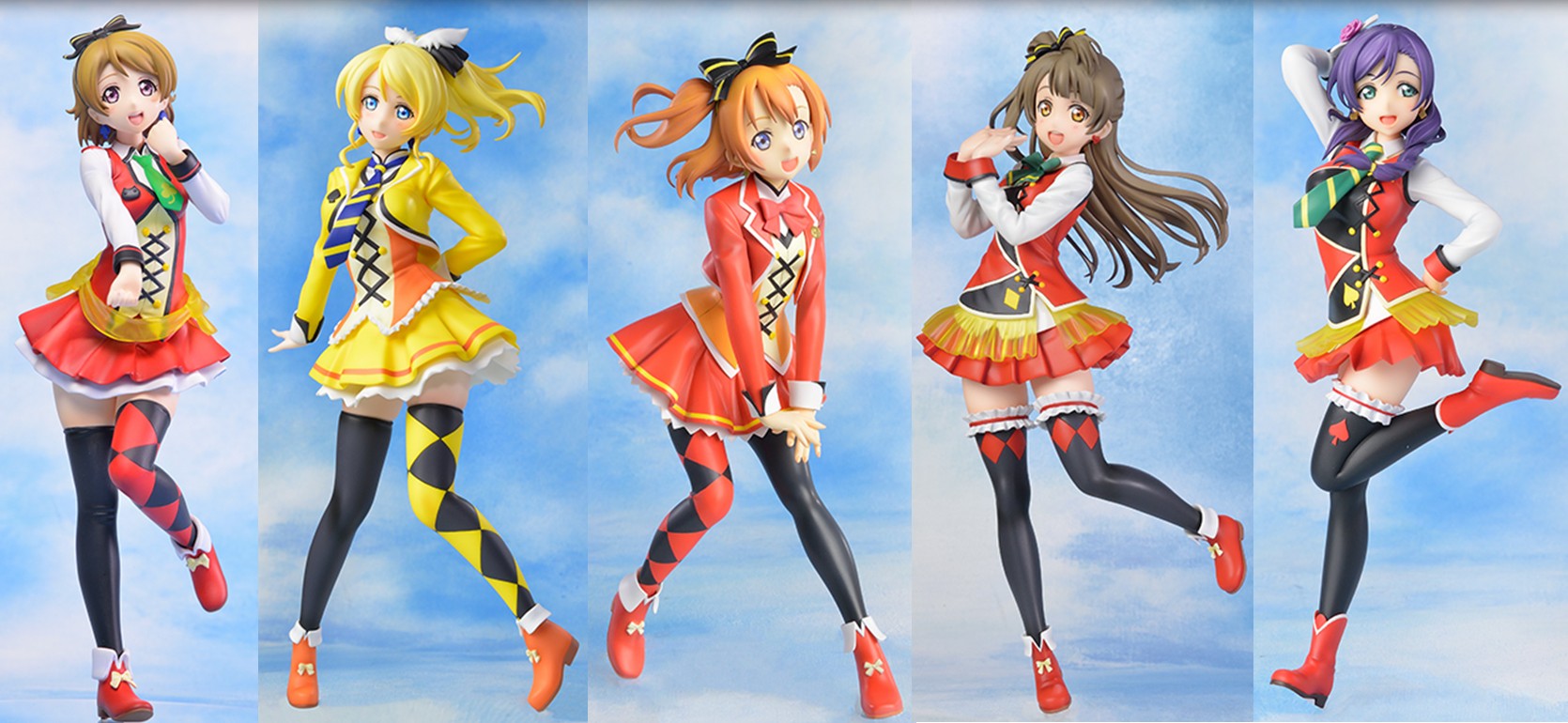 A figure collection not only shows devotion to your favorite characters, but also provides a reminder of your most nostalgic anime moments. Love Live! boasts some of the most colorful and stylish figures on the anime market and will make a shining addition to any collector's cabinet or shelf. The Super Premium (SPM) Series is one of the most coveted and popular Love Live! figure lines currently available, and captures the outfits, backdrops, and emotions of μ's top hits, including "Sunny Day Song" and "Snow Halation."
Love Live! Pens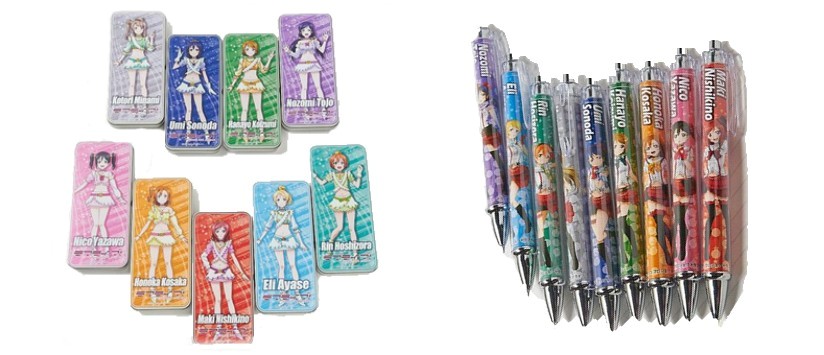 Maki always keeps a good pen handy to write down lyrics for μ's upcoming hits. Whether you're composing a pop idol song of your own, or taking notes in class for your next exam, these Love Live! pens will ensure that you always have a superstar ready to help you put your inspiration down on paper. Choose from among μ's nine members depending on your mood, personality, and style, and don't forget to purchase a Love Live! pen case to protect your collection!
Love Live! Shoes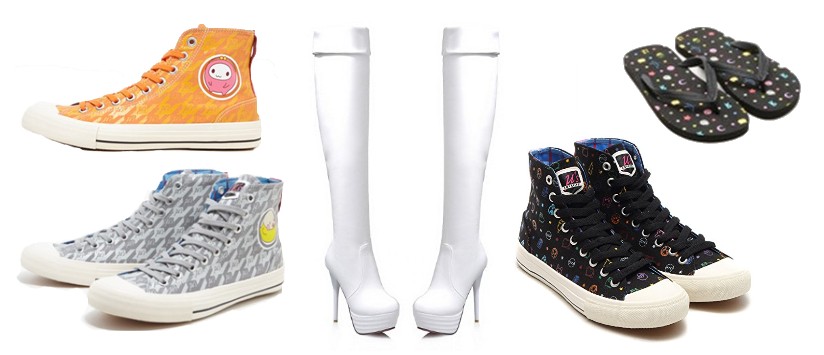 Walk in the footsteps of a school pop idol with a pair of Love Live! shoes. Whether you'd like to keep your fandom love casual or elevate it to stardom, you can choose your level of flair—from flip-flops to fashion boots. Perfect for complementing your other Love Live! clothing and putting the finishing touches to your outfit, with these shoes you're certain to give off a pop idol aura that would make even Nico jealous!
Love Live! Box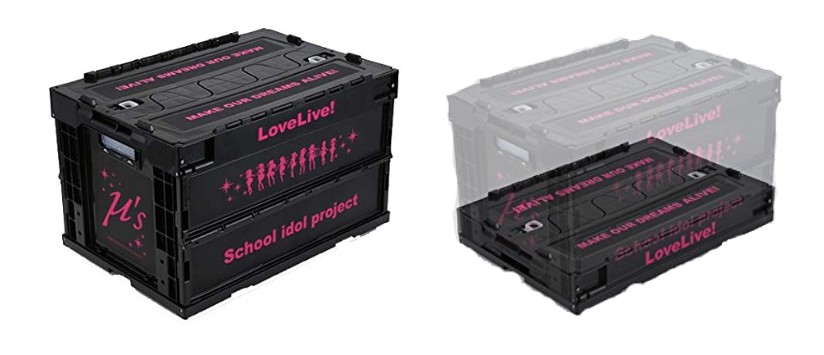 A pop idol is always prepared no matter where she goes. With this collapsible case, inspired by the Love Live! theatrical movie release, you'll always have your valuables close at hand in an easy-to-store place. Ideal for travel, staying overnight at a Con, or protecting all your keepsakes at home, it's one of the most unique and functional pieces of Love Live! merch available. Keep your treasures safe from the elements beneath its sturdy, plastic casing; when you're done, fold it up for easy storage until your next gig.
Love Live! Fans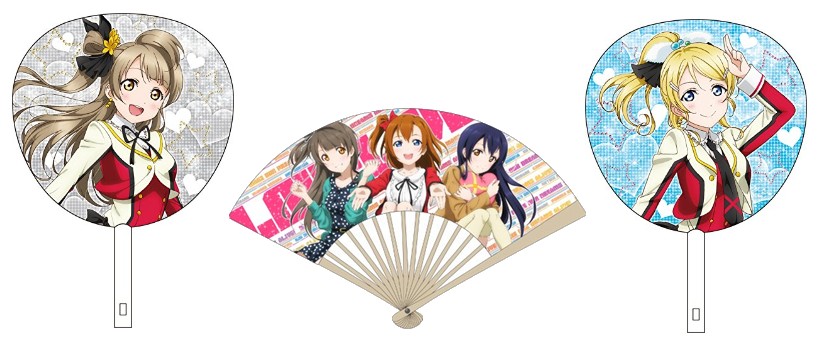 These Love Live! fans look exactly like μ's official merchandise in the anime. While you're waiting for the cold weather of "Snow Halation" to arrive, cool off during the hot summer months with a little help from your favorite school idol. If you'd rather display your fans alongside the rest of your Love Live! collection, they make beautifully stunning backdrops. Fans come in both traditional sensu (foldable) and uchiwa (rigid) versions.
Love Live! Ring Lights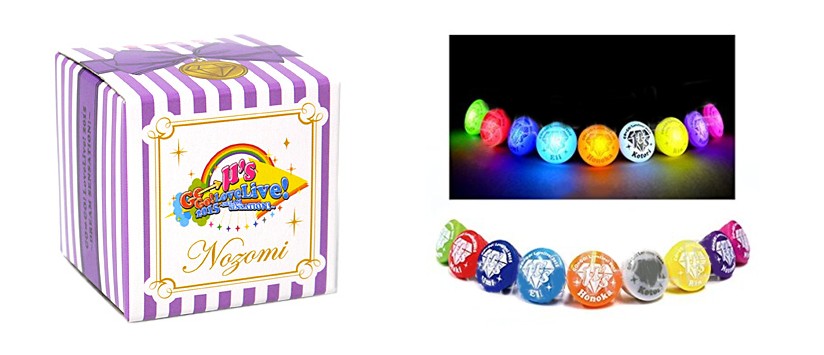 Like the unstoppable spirit of a pop idol, true fashion shines brightly even in the dark. These Love Live! ring lights shout out that—day or night—you are the ultimate fan. Based on the ~Dream Sensation!~ concert that took place in Japan, each ring light features a different idol's name, trademark color, and μ's insignia; and comes packaged in an exquisite jewelry box. Choose your favorite idol, then give the other eight rings to your closest friends to recreate your own μ's group… or try to wear them all at once, if you're feeling especially glamorous!
Love Live! Nail Art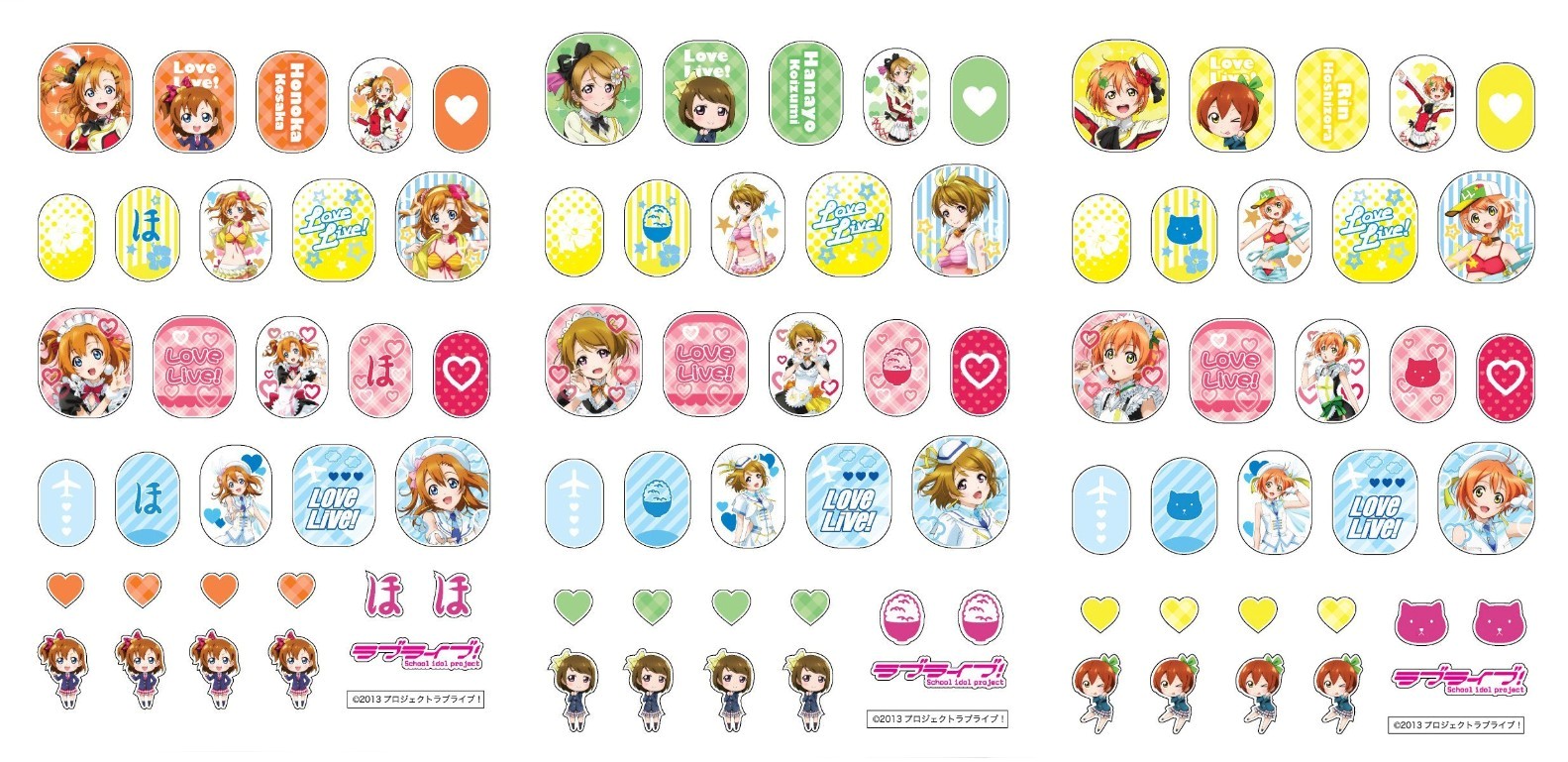 If you can't afford to travel to Akihabara to get your favorite school idol hand-painted onto your nails by a professional nail artist, consider purchasing a set of Love Live! anime nail seals to create your own unique combination of nail art. With several popular characters to choose from, including Honoka, Hanayo, and Rin, you can mix and match your favorite characters with your fashion sense. Buy multiple nail seals of all nine girls to create the ultimate nail art!
Where to Buy Love Live! Merchandise
Just as μ's fans can always expect an amazing performance from their favorite school idol group, you can expect to get great deals on a variety of rare Love Live! merchandise and figures at FROM JAPAN—the proxy and auction service that delivers direct to your doorstep all the way from Japan. But don't wait too long to purchase products of your ultimate waifu or favorite Otonokizaka Academy superstar! Other fans are sure to snatch up this must-have memorabilia in order to achieve "Top 20" status on the Love Live! popularity chart!