The world of luxury brand collaborations
Whether it's with celebrities, other brands, or pop culture franchises, there's virtually no fashion brand that hasn't done a collaboration collection.
However, you might be surprised to know that it hasn't always been this way. The boom of established brands collaborating for special product lineups only really started over the past two decades. Before that, luxury fashion was more about exclusivity and preserving an image for their brand. Thanks to the creative minds behind brands who took their chances — like Mark Jacobs for Louis Vuitton, who first collaborated with American artist Stephen Sprouse for a special Louis Vuitton lineup back in 2001 — they've become really common now in the luxury fashion industry.
So without further ado, we're sharing our top 5 favorites among the luxury fashion collaborations that have been released in the past few years and how you can purchase them at lower prices than what you'll find elsewhere.
Our Top 5 Luxury Brand Collaborations
Listed in no particular order.
Loewe x Studio Ghibli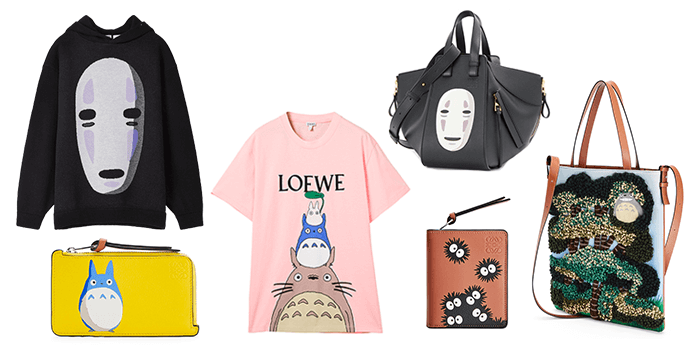 Let's start with a collaboration involving a pop culture classic that's well loved in Japan: Studio Ghibli!
For those unfamiliar, Loewe is a Spanish luxury fashion brand that's mostly known for their leather goods. If you already have a Loewe product, you'll be happy to know that you can expect the same high quality in this collection with the added perk of having iconic motifs from Spirited Away and My Neighbor Totoro! Chihiro, No-Face, Totoro, and the Soot Sprites adorn a wide range of items such as hoodies, t-shirts, handbags, wallets, purses and shoes.
No matter which item you choose, you'll be able to stylishly display your love for these Studio Ghibli movies!
Gucci x Adidas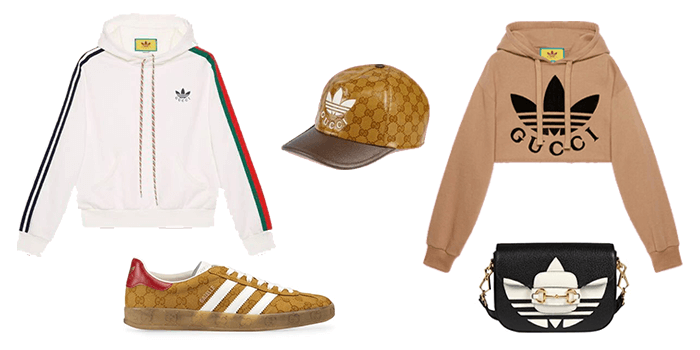 The Gucci x Adidas Collaboration collection is a great mix of sporty and high brand fashion aesthetics. In June 2022, they released several new items under this collection, some of which can fit everyday use such as the bags and hats, while some of them can be used for more sports-related activities such as the t-shirts, hoodies, and sneakers.
All of the items feature a combination of Gucci's and Adidas' signature motifs, such as their logos and patterns. You can find a few examples of this in the items that have appeared on our site, pictured above.
Anna Sui x Sailor Moon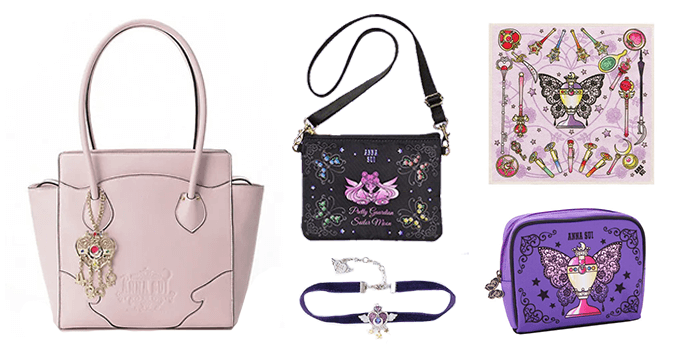 Next, we go back to another pop culture collaboration with the Anna Sui x Sailor Moon collection.
Any fan of Sailor Moon is sure to fall in love with the items included in this collection. We have handkerchiefs, chokers, bags, pouches, and all sorts of accessories that combine the already whimsical style of Anna Sui with the magical girl motifs from Sailor Moon. Many of the items also feature the signature Anna Sui logo color of purple.
The North Face x KAWS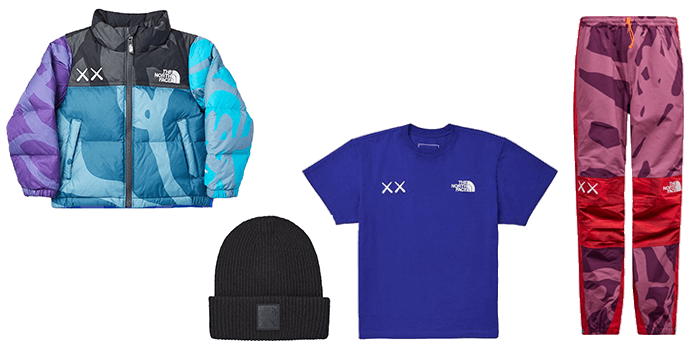 Although KAWS is technically an artist and not a brand, he has collaborated with many other artists, companies, and brands over the years to breathe new life into his artwork. Our favorite KAWS collaboration however, is his work with The North Face.
The North Face produces a wide range of apparel and accessories that are well-trusted and beloved by the outdoorsy community, and for this collab, you'll see KAWS' influence through the "xx" symbols and the graffiti-style patterns. Even if you're not an outdoor-type yourself, there are also items such as t-shirts and beanies that you can use for everyday outfits.
Burberry x Supreme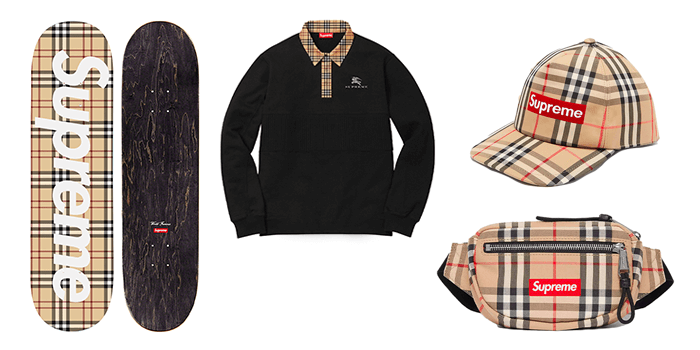 Last, we have a collaboration between two brands that are instantly recognizable through their signature patterns and logos: Burberry and Supreme.
For this lineup, you can find types of products not too dissimilar from what Supreme would carry, such as skateboard decks, bucket hats, waist bags (and more), with the difference being, they have the iconic Burberry tartan pattern in their designs. If you're a fan of either of these brands (or both!), this collection is a new way to show off your style.
How can I buy luxury brand items from Japan?
If you're new to our site, we've prepared an easy-to-follow guide so you can familiarize yourself with how you can order items from Japan!
Step 1: Find the item you want to purchase through our useful search engine.
FROM JAPAN has a built in search engine that shows you various products from different Japanese websites with one click of a button!
To search for any of the lineups we listed earlier, you can click on the "Search for…" buttons we've included below each item section above. It'll take you to the search results for each brand. For luxury brand items, you can also search for them using our FJ Fashion page, which is dedicated to these types of items and which has already been filtered for any listings that might appear to be fake.
Step 2: Check the Details of Your Item.
Once you click on any item listing, you will see an item page with details such as price and item descriptions. Under the Description portion below, clicking on 英語 will get you an automatic English translation that has more information about the item.
Step 3: Add the Items to Your Cart and Pay for Charge 1.
After confirming that everything looks good, click on the Add to Cart button and you'll be prompted to pay for Charge 1. Check out our Usage Guide page for more info on this process.
Step 4: Items Arrive at Our Distribution Center for Shipment Instructions
Next, your items will be sent to our Distribution Center and upon arrival, we will contact you for to ask for your preferred shipping instructions.
If you have other things you have your eye on, you can order them separately and have them stored in our warehouse for up to 45 days for free! This gives you the option to save on your shipping fee if you have them shipped together.
Step 5: Pay for Charge 2.
Once we've confirmed your shipping instructions, you'll be sent a Charge 2 invoice which contains the details for domestic and international shipping charges, as well as the fee for our Product Protection Plan.
Step 6: Shipping.
After the Charge 2 payment, your items are prepared for dispatch. We dispatch all items within two working days to ensure that you receive your items speedily.
Step 7: Arrival.
And that's it! You now have your new luxury brand collab items. We hope you enjoyed your shopping experience with us!