If you're up to date with the newest anime trends, you might've heard about Pui Pui Molcar. These guinea pig cars are making headlines in the anime community and are bound to get even bigger. If you haven't heard of the craze yet, then keep reading to get familiar with the increasingly popular anime. Here's everything you need to know about the unique show and how you can get some of its rare merch.
Pui Pui What?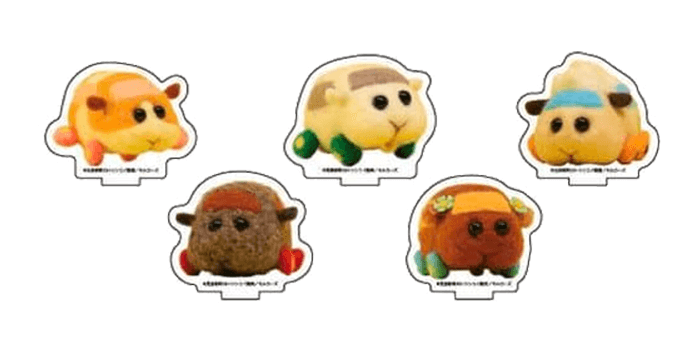 In short, Pui Pui Molcar exists to answer the question, "what if guinea pigs were cars?" (or the equally valid question, "what if cars were guinea pigs?"). Hence, molcar, a combination of the Japanese word for guinea pig, morumotto, and the English car. The show cares not to explain the oddity of its premise. Instead, it simply thrusts the audience into this quirky world where the primary mode of transport are fuzzy, adorable guinea pigs. Sit back and watch as molcars taxi people around the city, battle traffic, and manage the silly antics you'd expect from a show with such a hilarious premise.
The show follows an eclectic crew of molcars, each with their own distinct personality. The main cast includes the always-helpful Potato, the timid Shiromo, the studious Abbey, the graceful Chocolate, and the reckless Teddy. On their adventures, though, they bump into so many more charismatic molcars and people. Despite communicating only through squeaks and exaggerated expressions, everyone conveys a tremendous amount of character. You'll get easily invested in their stories, whether that's helping to catch robber guinea pigs or forcing their dirty friends to go through the molcar-wash.
Pui Pui captures a wholesome surreality that is easy to melt into. It's a slice of life anime, but for a life we could only wish we could live. It's goofy and heartfelt in all the right places, evoking the nostalgia of shows like Hamtaro and the innovation of those like Aggretsuko. Pui Pui Molcar is the perfect anime to unwind with, serving as a nice break from the more intense shows coming out this season. This is definitely an anime you won't want to miss.
The Newest "Anime" Hit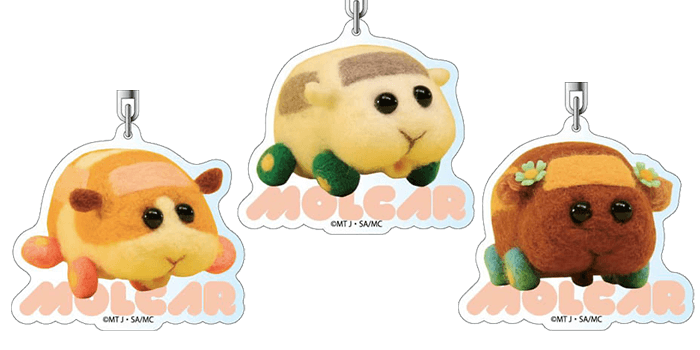 Pui Pui Molcar has become one of the biggest phenomena in Japanese history. The molcars have gone viral on Japanese social media, attracting praise from fans of all ages, including veterans of the anime industry. On Twitter, you'll find hundreds of tributes from fan artists and threads geeking out about the newest episode. Episodes, by the way, are uploaded weekly to Bandai Namco Arts' YouTube channel, where they stay up until the next one comes out.
The popularity of the show may surprise anime fans outside Japan, though. Many people are surprised to find that Pui Pui is an anime at all. The felt-doll, stop-motion show is a far cry from the 2D and 3D animation that anime fans are used to. But that's just part of the show's genius. Indie creator Misato Tomoki has been able to break into Japan's stop-motion scene, something typically dominated by Rilakkuma and Kaoru producer, Dwarf Studio. And in doing so, Tomoki has created something that truly stands out.
While the show has caught fire in its home country, it still has yet to make waves in the West. The charming, Sanrio-esque appeal of the characters makes it extremely likely that the molcars will blow up very soon. Even BEASTARS producer, Yoshihiro Watanabe shares these hopes, tweeting that "In Japan this is a national phenomenon. It should be a global phenomenon!"
The bite-size, three-minute episodes are perfect for casual and hardcore anime watchers alike, or people who don't consider themselves anime fans at all. The cute animation and fast-paced stories are accessible even to people who just stumble upon the show with no context. Tomoki has captured lightning in a bottle with Pui Pui Molcar. The show will surely set the tone for the next wave of indie anime.
Pui Pui Molcar Merch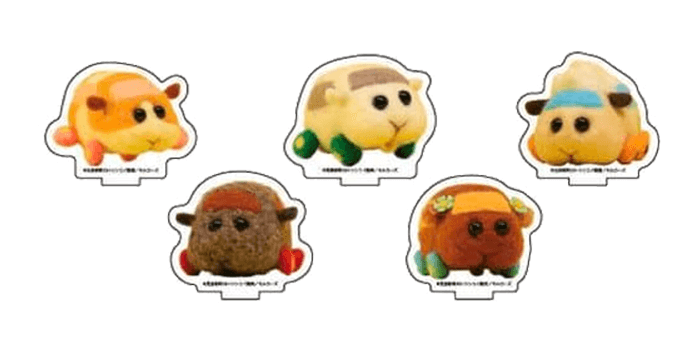 If you've beaten the trend, and you're already enjoying Pui Pui Molcar outside of Japan, you might want to get your hands on some merchandise. However, if you've already looked, you might've had difficulty finding vendors shipping outside Japan. Thankfully, you can easily change that by using the proxy shipping service on our From Japan website. All you have to do is look up Pui Pui Molcar on our marketplace. You'll find Potato, Chocolate, and all the molcars trinkets from Japanese online retailers like Rakuten and Japanese auction services like Yahoo! Auctions Japan. Favorites include felt doll replicas of the characters, keychains, stickers, and so much more. Soon, you'll be loaded with all the best molcar goods! Also, don't forget to check our site for even more otaku goodies from your favorite shows. Happy Molcar shopping with FROM JAPAN!