Summer is finally here, and it's packed with enough new figure releases to make 2016 totally unforgettable. This July through August, snatch up the characters from all your favorite fall and winter anime series and relive the best otaku moments of 2015 while you eagerly wait for second seasons, OVAs, Blu-ray releases, spin-offs, and more. Here are our 9 picks for the best summer 2016 anime figures that you should add to your shopping cart ASAP!
Vulcanlog 012 – Yu-Gi-Oh! Revo: Seto Kaiba (July)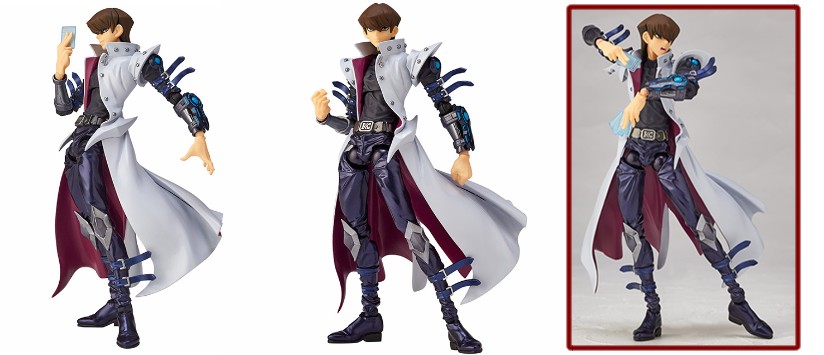 Prepare your finest dueling deck—Seto Kaiba means serious business! With every stud and buckle carefully detailed, Yugi's archrival looks as though he's stepped straight out of The Dark Side of Dimensions anime movie. Optional faces, hands, and cards allow you to pose him however you like, but his confident silhouette is sure to make him look powerful from any angle. Pose him alongside the complementary visual stand and miniature movie poster to complete his look.
DXF – One-Punch Man: Saitama (July)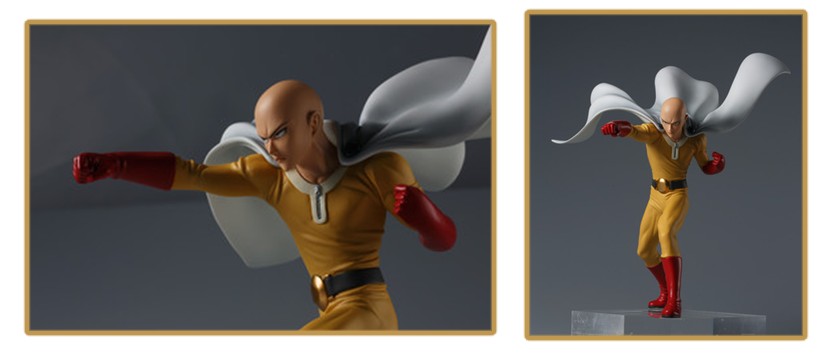 If the chibi-fied Nendoroid Saitama doesn't inspire your heroic fantasies, then this realistic DXF figure will one-punch your expectations out of sight! With his cape flying fearlessly behind him, Saitama poises for a victory punch while wearing a serious glare sure to strike fear into the hearts of super villains who cross his path.
While the official launch date for this figure is in October, pre-sales will be launched in select locations this summer. Keep an eye on FROM JAPAN's One-Punch Man auctions for a chance to score this collectible before its wider release.
Kantai Collection – Armor Girls Project: KanColle Bismarck drei (August)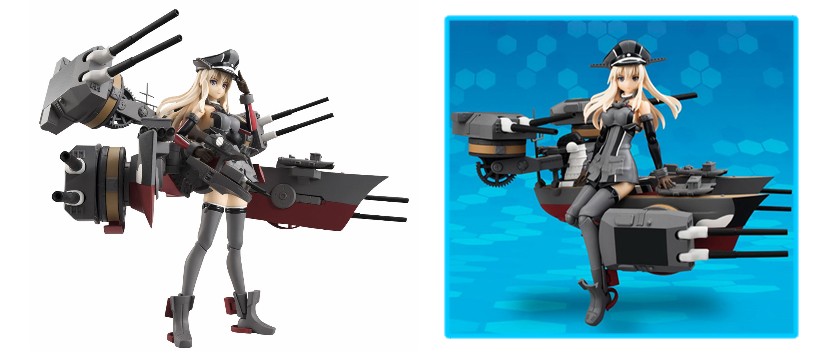 From the popular KanColle series comes Bismarck drei—the German warship, complete with all her battle gear! As beautiful as she is dangerous, Bismarck drei elegantly sails into battle, perched on her warship or carrying her canons on her shoulders. Not every mission goes as planned, though, and thanks to Bandai's attention to detail, KanColle fans can also pose Bismarck drei defeated with her canons damaged. Germany's finest warship is expected to weigh anchor this August, so chart your course to find her before she's lost at sea!
Nendoroid – Osomatsu-san: Osomatsu Matsuno (August)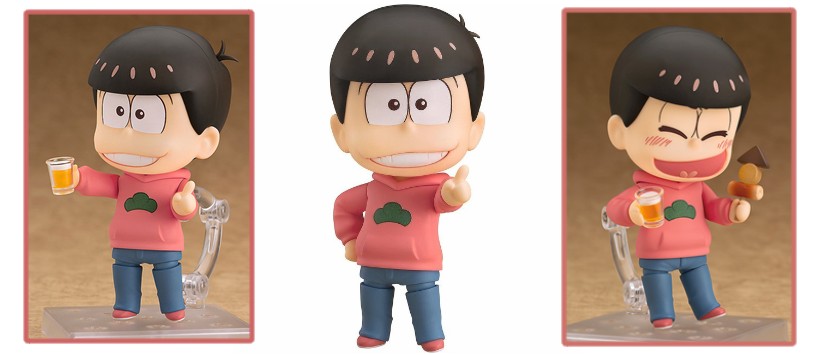 If Osomatsu-san was one of your favorite winter 2015 anime series, then prepare for a figurine family reunion! Nendoroid has announced an entire line dedicated to the Osomatsu sextuplets, starting with the release of the oldest brother, Matsuno, in August. The oden-and-beer-loving brother comes with his favorite food and beverage. Make him appear optimistically carefree or playfully drunk, or create an all new expression using an additional blank face and stickers.
Figuarts ZERO – ONE PIECE FILM GOLD Ver.: Monkey D. Luffy and Chopper (August)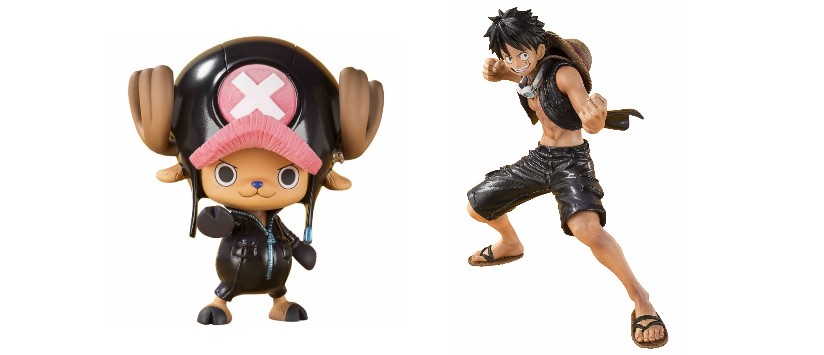 It's the perfect summer to be a pirate, because the new One Piece Film Gold is coming out this July! But if you can't wait that long to set sail with Luffy and the gang, pre-ordering these new Figuarts ZERO figures can help pass the time. Based on their designs in the 13th One Piece film, Luffy and Chopper are decked out in black leather and ready for action. From the wrinkles in his pants to the cord of his iconic straw hat, Luffy's level of detail is worthy to stand alongside your most professional collectibles. They arrive at harbor this August, just one month after the release of the new film.
Nendoroid – Touken Ranbu Online: Hotarumaru (August)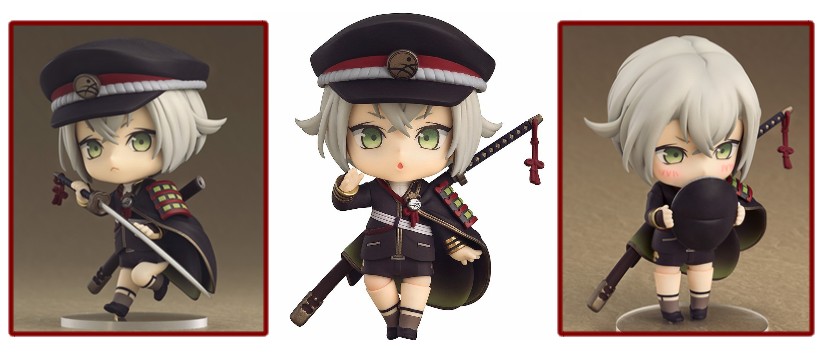 Keep your swords sharp and your figurine collection sharper! If you've been collecting Nendoroid's long list of Touken Ranbu Online characters, then don't miss out on Hotarumaru—the little warrior with a big blade. Have him carry his sword on his back, or wield it readily in his hand. His hat is removable and comes in two sizes—one for wearing and one for holding in his hands whenever you embarrass him. Sweet or serious, you can pose him however you like… just be sure not to pet him too much! Add him to your army this August.
Good Smile Company – Touken Ranbu Online: Mikazuki Munechika 1/8 (August)
Mikazuki Munechika's title, "most beautiful of the Five Great Swords," isn't just for show, and this figure proves it. At a detailed 1/8-scale, every tassel and knot is visible, and even the pattern on his dark blue kimono looks woven with thread. A beautiful gradient and azure sheen ensures that he's stunning from any angle. Don't miss this chance to grace your collection with his presence, and be on the lookout for other humanized "swords" in Good Smile's Touken Ranbu Online series.
Nendoroid Co-de – SEGA feat. HATSUNE MIKU Project: Miku Hatsune Raspberryism Co-de (August)

It just isn't summer without a little "Raspberryism" Miku! Bursting with energy, her smile is sure to brighten your day. Her unique design includes raspberry-dyed hair, a two-piece Project DIVA X outfit, and berry-shaped earrings. Definitely unlike any Miku we've ever seen before, she's a must-have for your growing collection. Purchase her this August to mark the end of a "berry" wonderful summer!
Good Smile Company – Saber Alter: huke 1/7 Figure (August)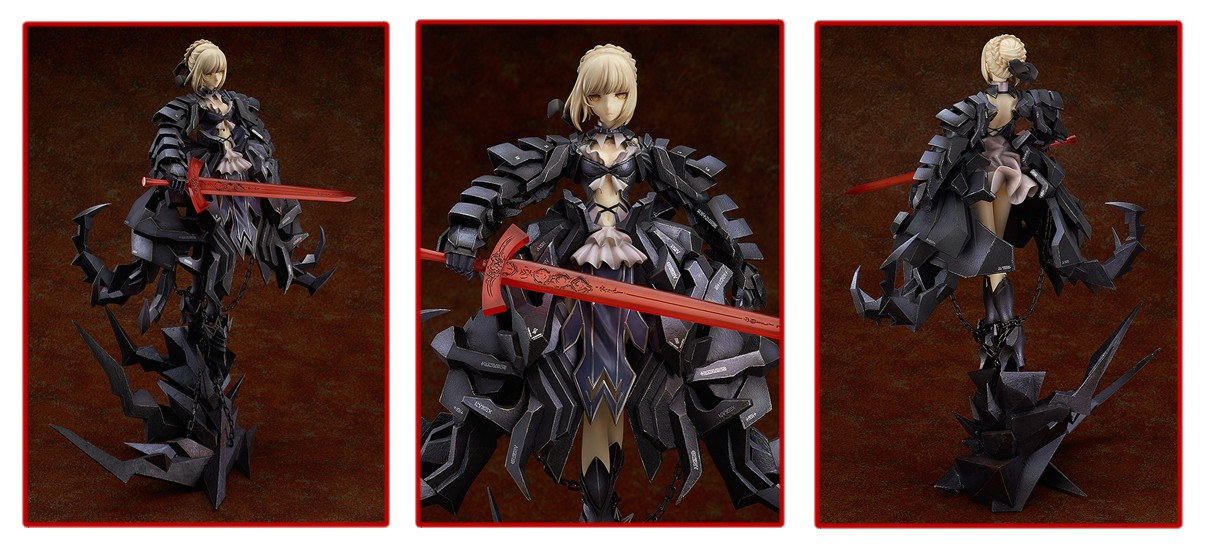 The top-ranked servant transforms into her dark alter form in this beautiful collaboration between Good Smile Company and illustrator huke. Saber's pale skin and golden eyes emphasize her black armor and deep despair. Wielding her red-tinted Excalibur and draped in chains and spikes, Saber Alter may be the most detailed sculpture ever created for the Fate/Stay Night series. She comes in a towering 1/7-scale, and is accompanied by a bonus print of the original artwork by huke. Put her on pre-order in anticipation of the first Heaven's Feel OVA debuting in 2017!
Cool Off Your Summer with These Hot Summer 2016 Anime Figures
These are just a few of summer 2016's most popular releases! If you like what you see, be sure to put them on pre-order before they're snatched away by other collectors. Whether you're looking to purchase the figures on this list, or searching for a hard-to-find addition for your otaku collection, you can shop FROM JAPAN for the best of Japan's anime figures!
Don't forget to check out our picks for 2016's best spring anime figures!