BanG Dream! (バンドリ!) is a multimedia project by Bushiroad, the developers behind Love Live! School Idol Project. The franchise follows the activities of six different all-female bands, encompassing a wide range of musical genres. Poppin' Party was the first band introduced in 2015, with Afterglow, Pastel Palettes, Roselia, and Happy Hello World joining the Bandori world with the release of the BanG Dream! Girls Band Party! mobile game in 2017. In 2018, Raise a Suilen officially joined the BanG Dream! Franchise, after being formed as a backup band for the series' live events under the name The Third.
What sets BanG Dream! apart from other similar 2D idol projects is that some of the character's voice actresses perform as a real band at live shows, with these members playing the same instrument as their fictional counterparts.
BanG Dream! will be celebrating five years of musical fun in 2020, so to mark the occasion, we've rounded up the latest and greatest of Bandori merch. Rock on!
BanG Dream! Nendoroids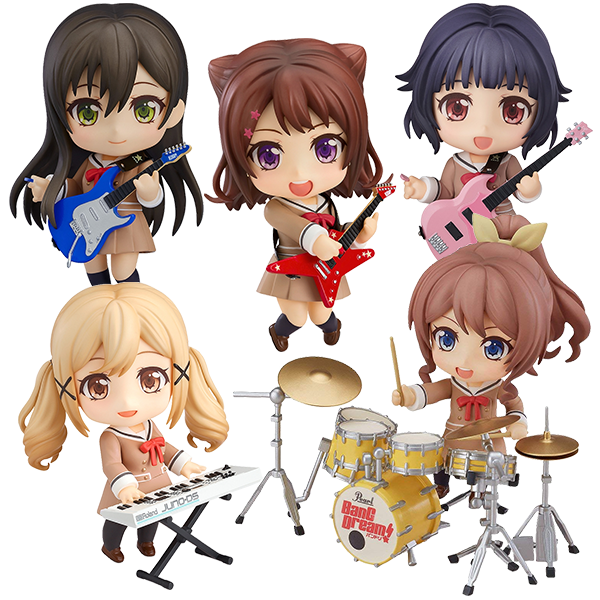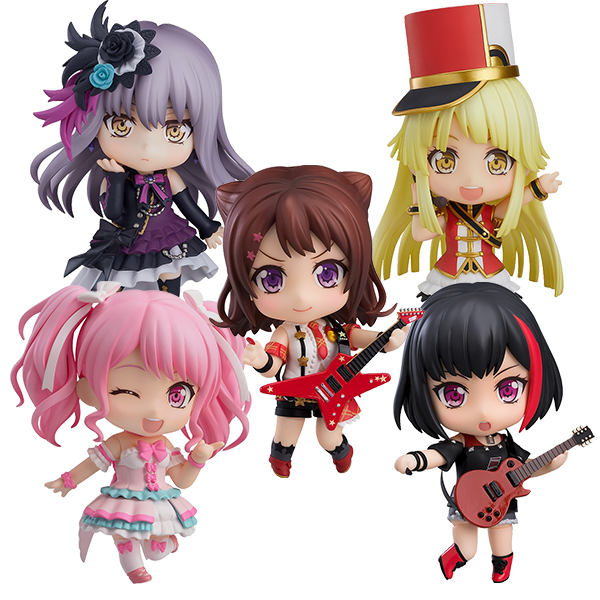 Nendoroids are some of the most popular otaku collectibles available, known for their irresistible cuteness and endless potential for customization. So far there have been ten Bandori characters transformed into Nendoroid figures, including the five leaders of the main bands in their stage outfits (Kasumi Toyama, Ran Mitake, Aya Maruyama, Kokoro Tsurumaki, and Yukina Minato) and all five members of Poppin' Party wearing their school uniforms (Kasumi Toyama, Saya Yamabuki, Tae Hanazono, Rimi Ushigome, and Arisa Ichigaya.)
BanG Dream! School Days Figures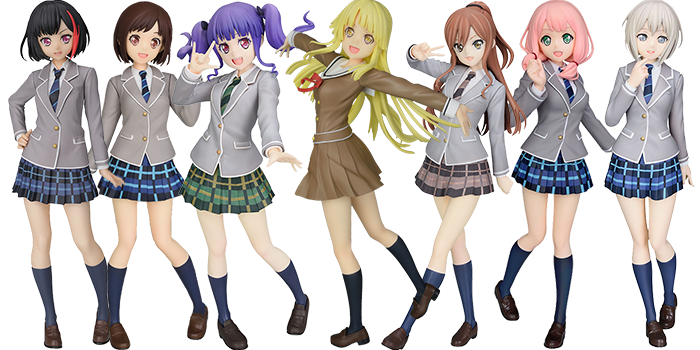 Sega's School Days line of BanG Dream! prize figures features Bandori girls dressed in their school uniforms. The line currently has fifteen girls to choose from, including the likes of Yukina, Kokoro, Tsugumi, and Moca!
BanG Dream! Nesoberi Plushies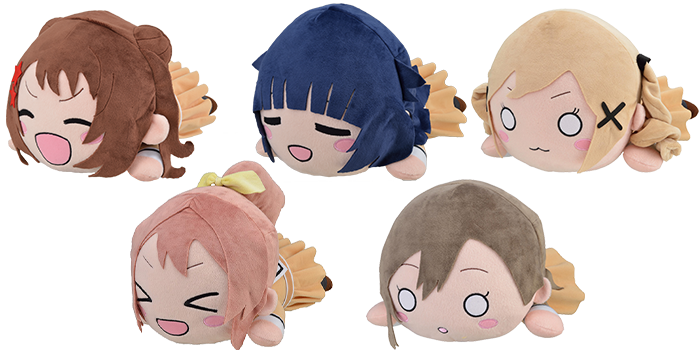 Can prize plushies get any cuter? The Bandori girls get a Nesoberi makeover in this popular series of stackable plushies from Sega. No matter which group you stan, there's no denying how cute each and every one of the Nesoberi Bandori band members are!
BanG Dream! x WEGO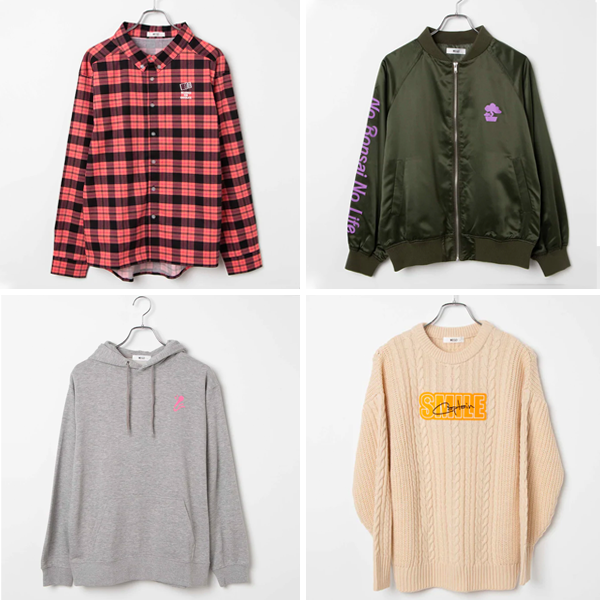 WEGO is one of Japan's favorite youth-oriented fashion brands, dressing some of Harajuku's top models and influencers. The Tokyo-based label has created three super-cute lines of BanG Dream! apparel and accessories, with the latest collection released in October 2019.
BanG Dream! x Geki Rock Clothing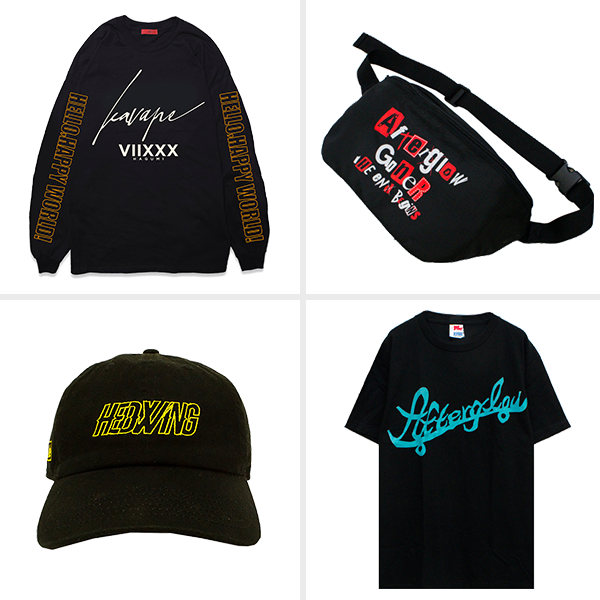 Another awesome fashion collab featuring Bandori is Geki Rock Clothing's collection of apparel! BanG Dream! has collaborated five times with the rock music company to produce clothing and accessories inspired by Bandori, so you can show your support for your best band girls in style! The latest collection released in February 2020 features an super-cool range of t-shirts, sweatshirts, bags, caps, and more.
BanG Dream! Seiko Watches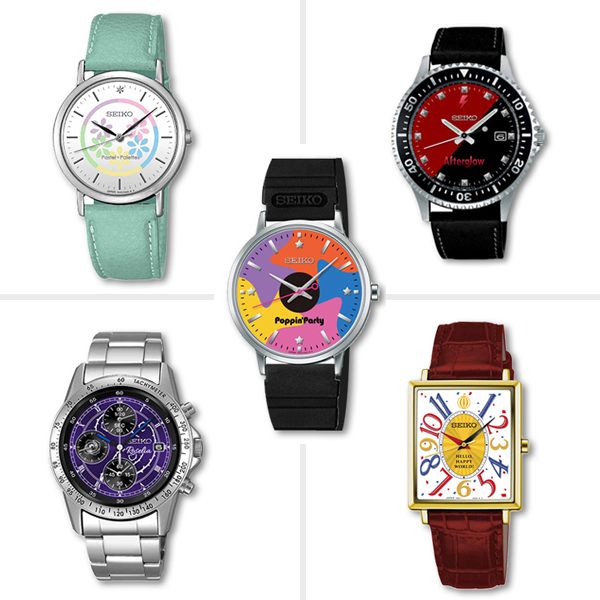 Expert Japanese watchmaker Seiko teamed up with BanG Dream! to bring out beautiful wristwatches inspired by Poppin' Party, Roselia, Afterglow, Hello Happy World, and Pastel Palettes. Each watch is exquisitely detailed, capturing each band's unique aesthetic. The watches will be limited to 300 units per design, with each watch's pre-order period staggered throughout the year. Check out the pre-order period for the watches below:
Poppin' Party – January 24, 2020 to May 28, 2020
Roselia – February 7, 2020 to June 10, 2020
Hello Happy World – February 21, 2020 to July 20, 2020
Pastel Palettes – March 6, 2020 to TBA
Afterglow – March 19, 2020 to TBA
Buy BanG Dream! Merch with FROM JAPAN!
Want to get your hands on some awesome BanG Dream mentioned above and show support for your best girls? Unfortunately, the items listed in this article are only available to buy in Japan. But that doesn't mean you can't score some of your own awesome Bandori goodies! FROM JAPAN's proxy shopping and buying service can help you get otherwise Japan-exclusive merch and have it sent straight to your door. Start your shopping today and show your love for BanG Dream with FROM JAPAN!