Promare (プロメア) is Studio Trigger's first ever feature-length film, with anime industry veterans Hiroyuki Imaishi and Kazuki Nakashima leading the project as director and scriptwriter respectively. Promare was a huge success in Japan, with the film screening for months after its initial release in May 2019.
The story of Promare takes place in a world where thirty years prior fire-wielding mutants known as the Burnish began to appear, destroying half of humanity in a blaze. When a Burnish resistance group called Mad Burnish starts to wreak havoc across the city of Promepolis, the fate of the world is in the hands of Galo, the newest member of the Burning Rescue team.
With the hype for the film burning as bright as ever, we've decided to round up the latest and greatest Promare merch for you to get your hands on!
Promare Figures
Promare Galo Thymos Nendoroid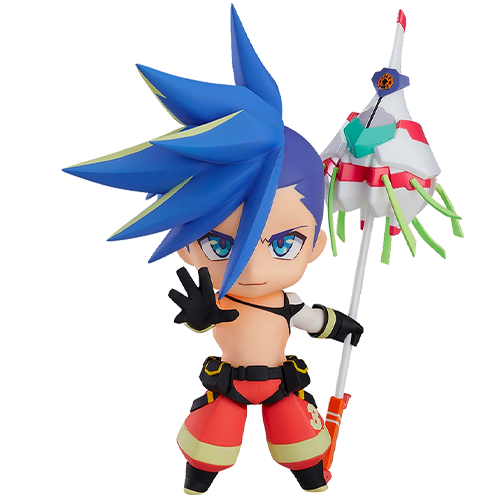 The fiery Galo is the first Promare character to get his very own Nendoroid! The newest recruit of Burning Rescue comes with two expressions, and his Gaen Gear and Matoi Gear weapons. Shigeto Koyama, the head character designer of Promare, supervised the figure's production from start to finish, making sure that Galo's unforgettable personality was fully captured in his Nendoroid form!
Promare Lio Fotia Nendoroid
A Nendoroid version of Mad Burnish leader Lio Fotia has also been announced, expected to be released later in 2020. Like his Burning Rescue counterpart, Shigeto Koyama oversaw the design of Lio's Nendoroid, meaning the final product is sure to satisfy even the most hardcore of Lio fans!
Promare Lio Fotia Kotobukiya 1/7 Scale Figure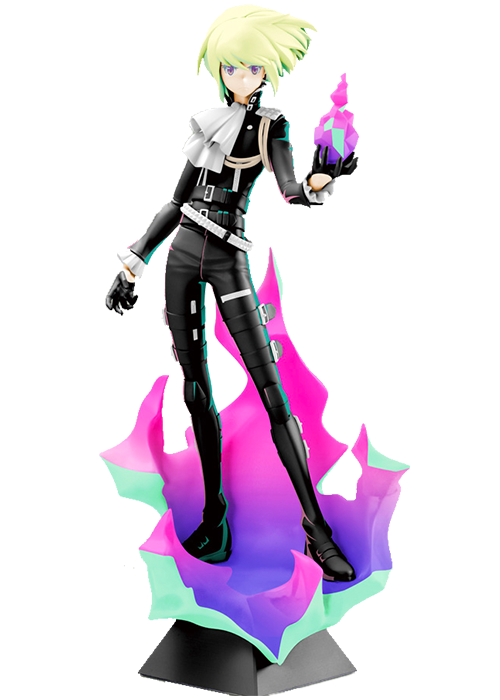 Lio Fotia stands defiant in his upcoming 1/7 scale figure, with every detail of the Burnish resistance leader lovingly recreated by Kotobukiya's expert sculptors. Vibrant and striking, this 1/7 scale figure of Lio would take pride of place in any Promare fan's collection.
Galo Thymos figma and Lio Fotia figma
Good Smile Company have also announced that Galo and Lio will be joining their figma line, with the more details to come later in the year. Figma figures are fully articulated and come with a variety of accessories, so you can recreate all of your favorite scenes from the Promare movie!
Promare Lio Fotia Pop Up Parade
Lio will be joining Good Smile Company's popular line of Pop Up Parade figures later this year, with the Mad Burnish leader showing off his pyro-powers!
Galo Thymos Noodle Stopper and Lio Fotia Noodle Stopper
FuRyu recently announced that Galo and Lio will join their line of popular Noodle Stoppers, prize figures designed to help your instant noodles cook by keeping the lid of the cup held down by their weight. There is little information about them as of yet, but we expect the Noodle Stoppers of the fiery pair to appear throughout Japan's game centers later this year.
Promare Merch
Promare Omanju Mascots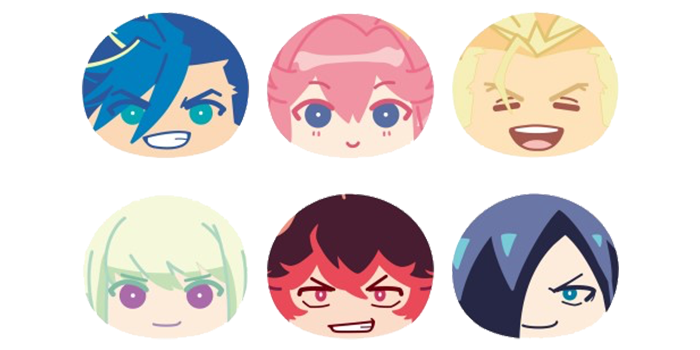 For those who want to enjoy their best boys and girls in the cutest way, look no further than the Promare Omanju collection. Soft and squishy, these mascots of six Promare faves will make the perfect chibi companion for any otaku's day out!
Promare XFLAG Store Merch
The official XFLAG Store produces a variety of awesome Promare merch, featuring items such as rubber mascots, pin badges, mini-figures, acrylic keychains, accessories, and much more! XFLAG doesn't ship outside of Japan, but you can use FROM JAPAN's shopping proxy service to order from the website and get your Promare XFLAG Store goodies delivered directly to your door!
Promare Live Inferno Merch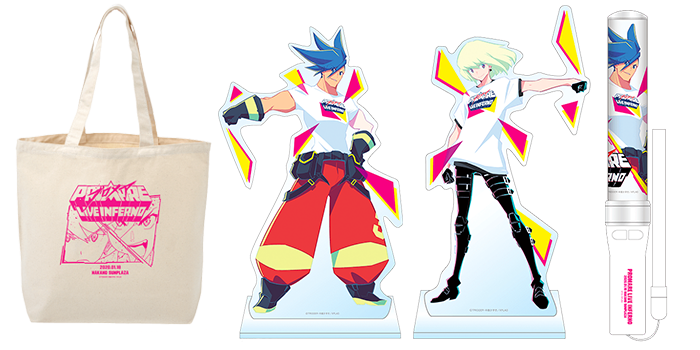 XFLAG Store is also the official stockist of merch from Promare's first-ever live event, Promare Live Inferno! The event took place in January 2020 and featured a screening of the film, a live concert from the Promare's soundtrack composer Hiroyuki Sawano, and a panel with screenwriter Kazuki Nakashima and several of the Promare voice actors. Special merch was produced to commemorate the event, including acrylic stands, a tote bag, and penlights.
Promare GraffArt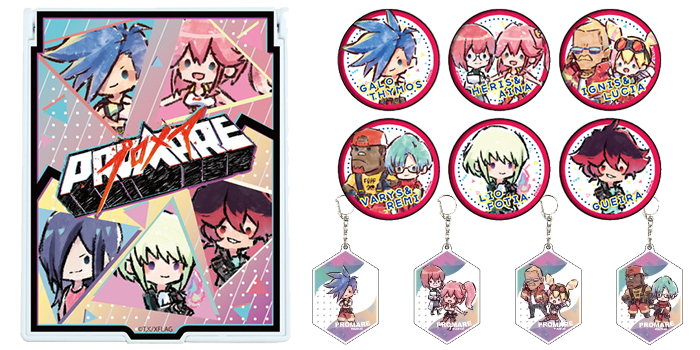 The Promare crew get a colorful chibi makeover in A3 Market's GraffArt collection of sketch-inspired merch! You can find the beautiful chibi illustrations on pin badges, sticky note sets, hand mirrors, acrylic keychains, and more.
Promare Gyu-gyutto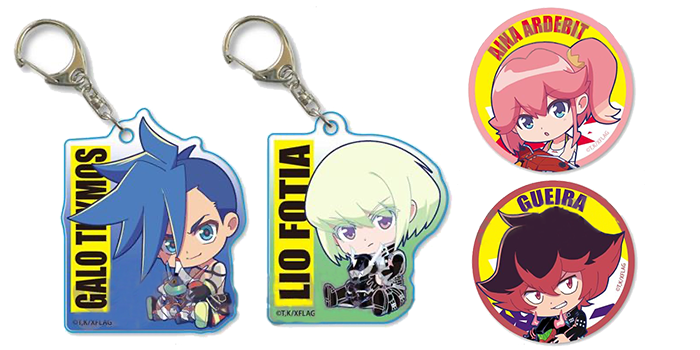 Chibi-fied versions of Promare faves join the Gyu-gyutto series of items showing characters clinging to items they love. The likes of Galo, Lio, Aina, Lucia, Kray, and more tightly hug their precious mechas on a variety of items including acrylic keychains, acrylic stands, pin badges, stationery, and more! Currently the collection is available for pre-order and to be released in April of this year.
Buy Promare Merch with FROM JAPAN!
Inspired by our list and want to get your hands on some of your own Promare merchandise? Unfortunately, the items listed in this article are only available to buy in Japan. But that doesn't mean you can't score some of your own awesome Promare goodies! FROM JAPAN's proxy shopping and buying service can help you get otherwise Japan-exclusive merch and have it sent straight to your door. Start your Promare shopping today with FROM JAPAN!