Admit it: you're an otaku and you want to show it! You take your fandoms seriously—and why shouldn't you? They're a huge part of who you are. But what's the best way to flaunt your favorite fictional friends? You can't exactly take your room full of wall scrolls, figurines, and merch everywhere you go. How can you let the world know, without a doubt—anytime, anywhere—that you are the ultimate fangirl or fanboy? The answer: Make an ita bag!
The Ita Bag Obsession: Both Painful and Fun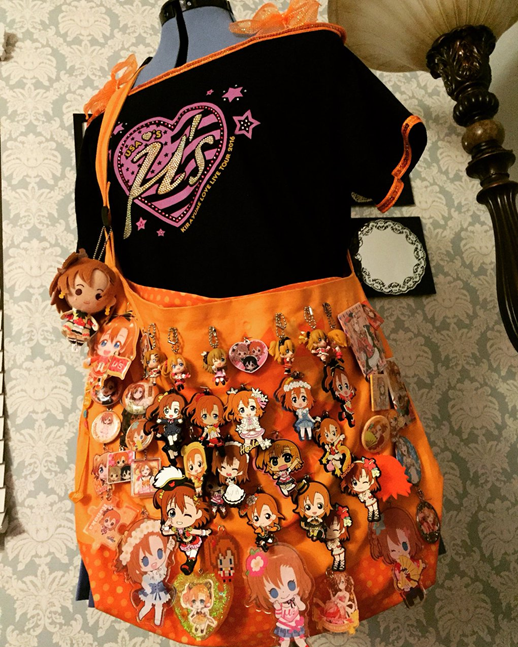 The name ita bag, a variation on the term "ota bag" or otaku bag, literally means "painful bag"—mostly because the bag, weighed down by the endless decorations expressing your deep dedication to a particular fandom—can be so over the top that non-fans may find them almost painful to look at! They can also be quite expensive, with some fans spending up to $600 USD on one bag, but don't let that stop you. Ita bags are the ultimate guilty pleasure, and they're quickly becoming a cross-cultural phenomenon that's taking otaku devotion to the next level.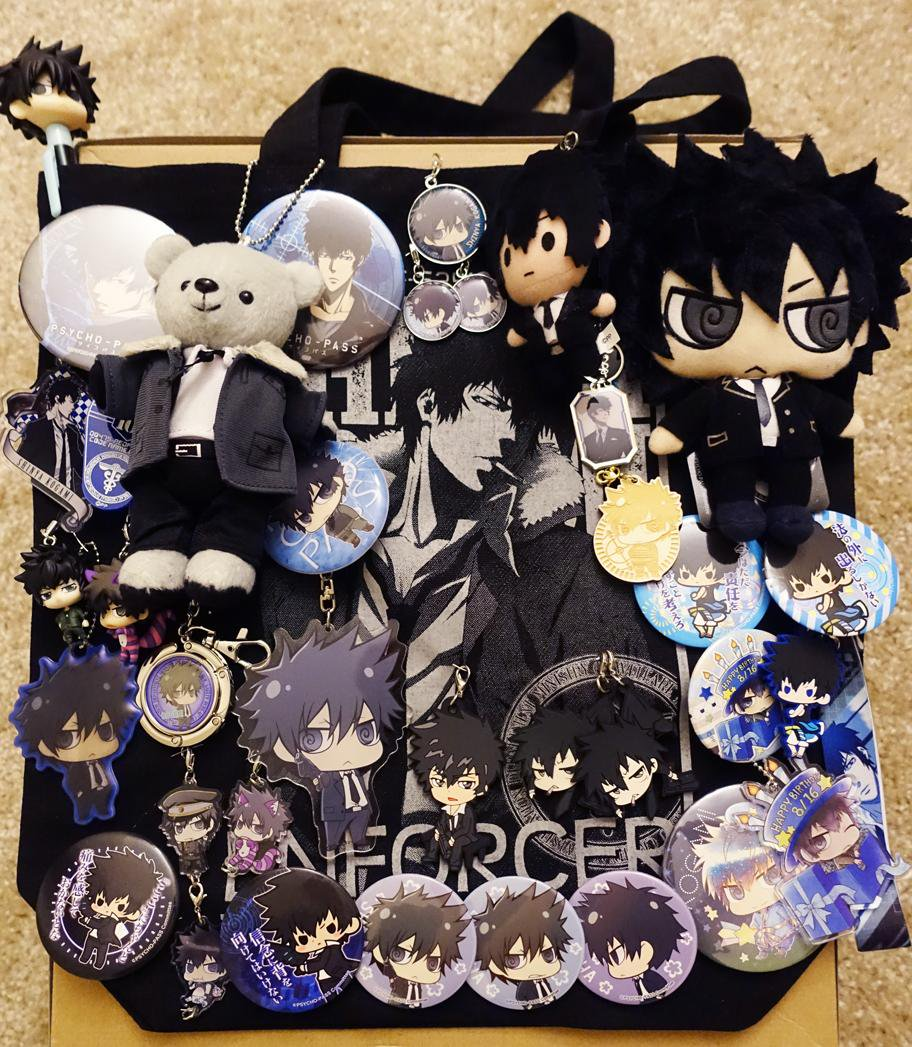 Essentially a bag covered in character merchandise and memorabilia—button badges, plushies, keychains, phone strap charms, and more—ita bags have evolved from a mere labor of love into an art form. Ita bag contests are frequently held in Japan, and while most otaku prefer to show off their creations at cons and cosplay events, they are easily spotted in Japan's popular otaku hubs.
They're customizable, creative, and can even hold your additional fandom valuables (if the zippers and pockets aren't too covered in button badges and keychains, that is). But, of course, ita bags are ultimately about pure passion—the passion you have for your chosen obsession.
Top 3 Ita Bag Styles
Once you've decided to take the next step in otaku devotion for that special anime husbando or waifu, the big decision is what style of ita bag you should design.
1. The Devotional Ita Bag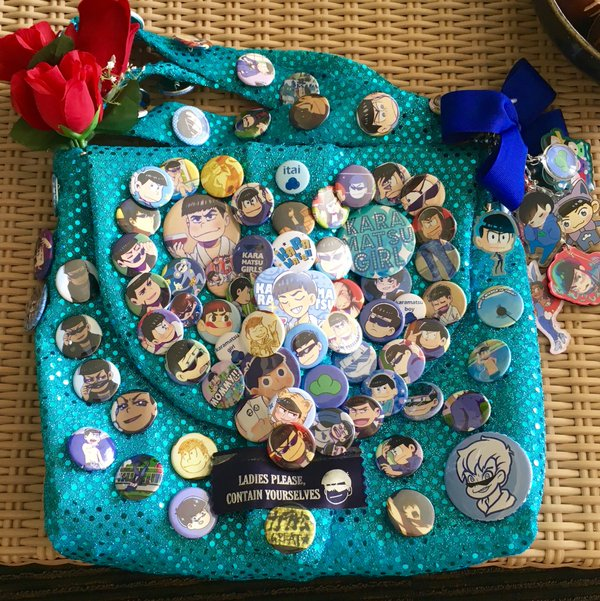 If you're particularly artistic, consider designing your ita bag by pinning your accessories in a stylized shape (like a symbolic heart or other fun symbols). This is also a great design for when you don't have enough button badges and keychains to completely cover your bag—that is at least until your next FROM JAPAN package comes in the mail.
2. The Over-the-top Ita Bag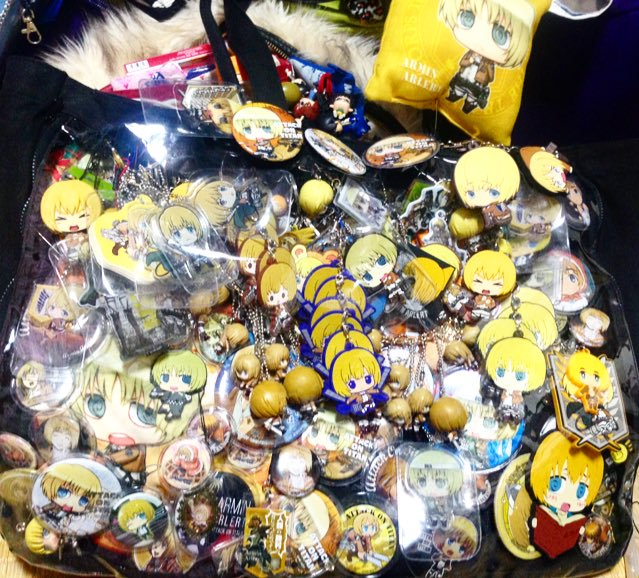 Ideal for fans who want to go as over-the-top as possible, this ita bag style is by far the most shocking for anyone passing by you. Whether you're someone who doesn't mind a little chaos in your life or someone who is just too busy scoring new merch in a Japanese claw machine to be bothered with being neat and tidy, you will surely make it known that your fandom is not to be messed with.
3. The Neat & Tidy Ita Bag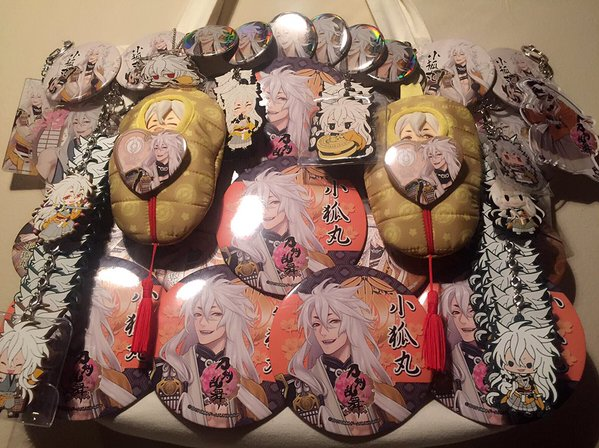 This ita bag style features the same amount of accessories pound-for-pound as the over-the-top ita bag, but focuses more on symmetry. What often separates this style from other bags is the use of only a few button badge and keychain designs neatly organized in layers.
How to Make an Ita Bag
So you know the style you want to make. Now you just need the perfect decorations so that you can begin arranging, pinning, and clipping! Otaku are always finding new ways to make their ita bags stand out from the rest, but these four items are a great way for beginners to get in the game.
1. The Bag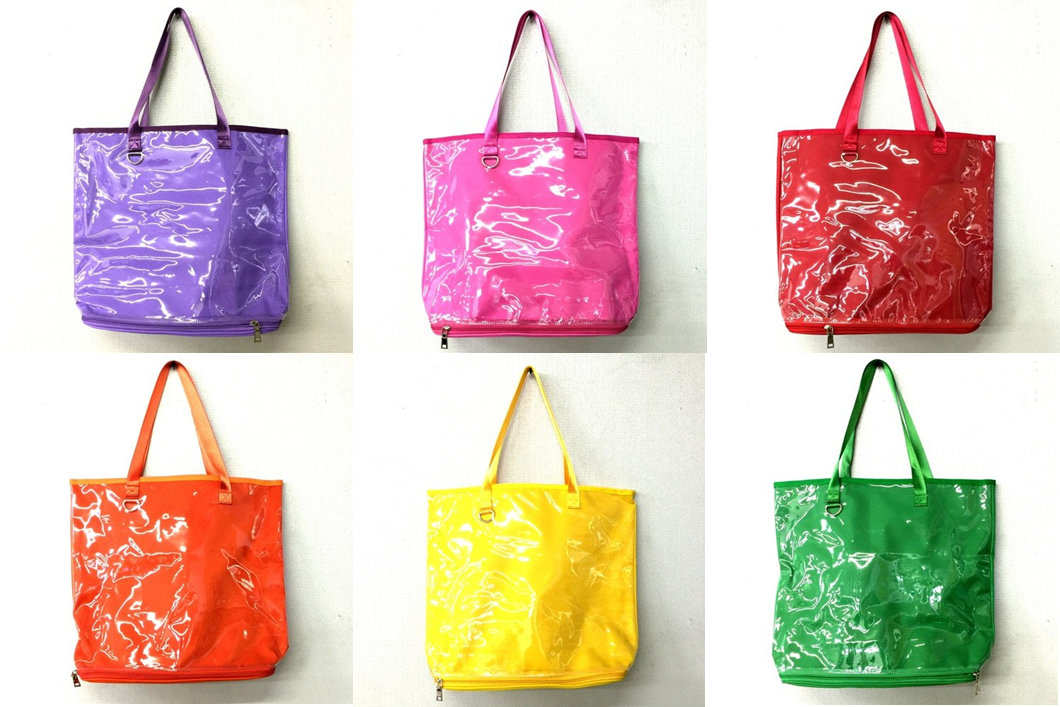 You can't make an ita bag without… well… a bag! Whether you buy it from a specialty store or hand make it personally, just make sure it's strong enough to hold your collection.
2. Button Badges
Easy to pin on, excellent for filling in spaces, and versatile, button badges are an absolute must! They come in all shapes and sizes and are easy to use. In addition to official character merch, there are of course many doujinshi fan art button badges available in Japan.
3. Keychains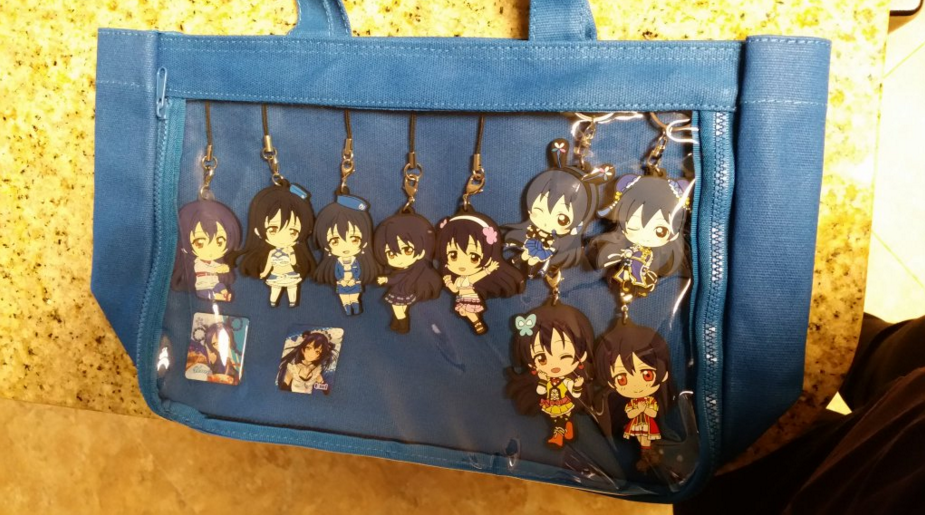 The two most popular types of keychains are rubber strap and plastic, and both can bring your bag to life! Rubber keychains are generally one-sided and flattened, featuring an often chibi-fied version of your fictional soul mate. While also in chibi-form, plastic character keychains tend to be three-dimensional—perfect for when you want the character to be recognizable from every angle. Luckily, Japan has a serious obbsession with anime keychains, so you are likely to find your favorite character on FROM JAPAN!
4. Plushies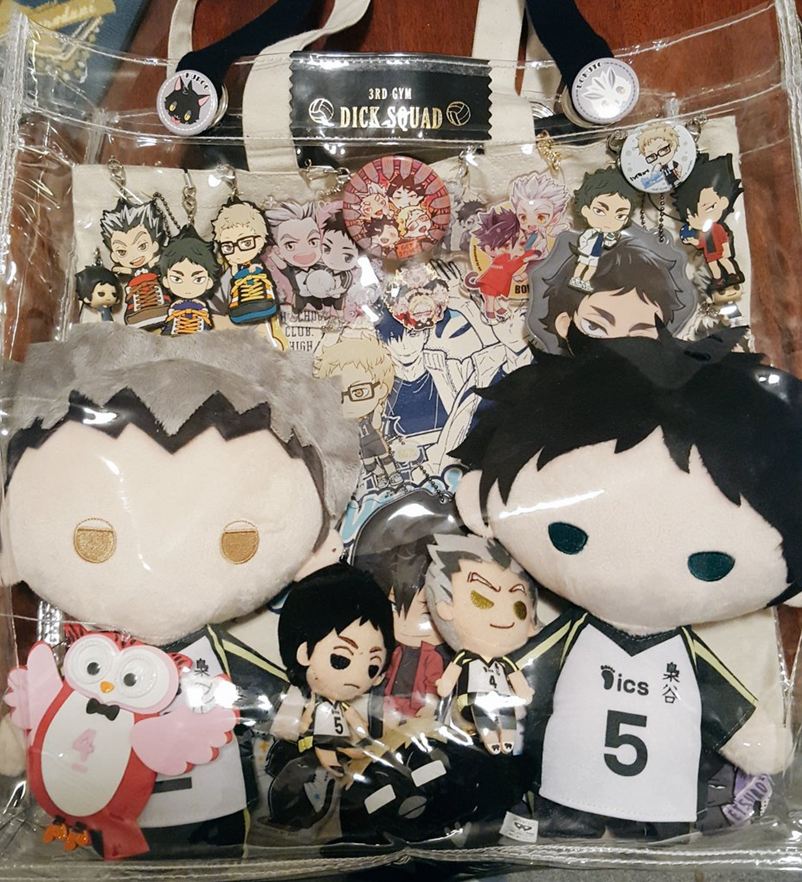 The largest decorations you'll probably put on your bag, plushies offer a soft contrast to metallic button badges and zippers. Plushies are often more difficult to find than button badges and keychains, making them something of a trophy item. Don't worry though, FROM JAPAN'S got your back!
Ita Bags Are Only One Way to Express Your Otaku Love
Ita Nails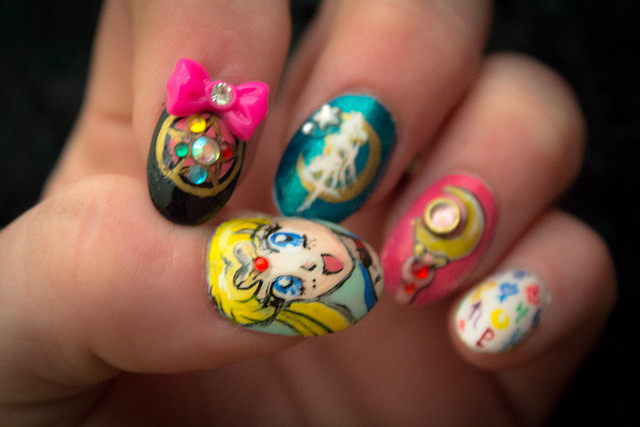 If you can't afford to travel to Akihabara to get your favorite character hand-painted onto your nails by a professional nail artist, consider purchasing a set of anime nail seals to create your own unique combination of nail art. With several popular series to choose from, including Sailor Moon, Naruto, One Piece, and more, you can mix and match your favorite characters with your fashion sense.
Itasha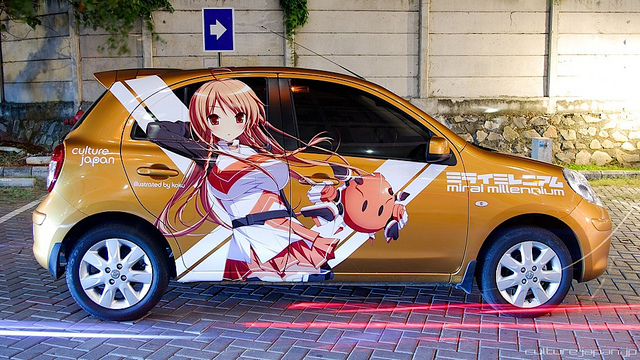 Want to drive your fandom to even greater heights? An itasha is like an ita bag… only in tricked-out car mode! Otaku who take the art form seriously often apply life-size decals to their hood and fenders, place figurines and magazines in the dashboard, and wrap the seats in dakimakura pillow cases. And that's only the beginning! The possibilities for creativity are endless. As a bonus, you'll instantly become a "safer" driver. You wouldn't want to leave an ugly scratch across your husbando or waifu's face, after all!
Take Your Otaku Bag to the Next Level
Ready to build the ultimate otaku labor-of-love, but not sure where to get your supplies? FROM JAPAN can help you find the perfect pieces for your project. Search our listings of anime button badges, keychains, plushies, bags, and more!