Hai Domo! (◕‿◕✿) Kizuna AI is a Japanese virtual YouTuber who shares her world via her two official youtube accounts. Publishing her first video in 2016, Kizuna AI is considered the reigning queen of virtual Youtube, inspiring the likes of Kaguya Luna, Mirai Akari, and Dennou Shojo Siro to create their own virtual idol videos. Her name, AI, is short for artificial intelligence and also a pun of the Japanese word "ai", meaning "love". While the team behind Kizuna AI is shrouded in mystery, many theorize that the Virtual vlogger is made by using the software MikuMikuDance and her larger-than-life facial expressions and movements produced by motion capture technology.
Despite being a self-proclaimed AI program, Kizuna AI is taking the world of YouTube by storm! At the time of writing, Kizuna AI has amassed an impressive 2.5 million subscribers on her main channel and 1.3 million subscribers on her gaming channel, A.I. Games. It's no surprise she's so popular… she's just too gosh darn cute! Kizuna AI also has some celeb fans, including fellow YouTuber PewDiePie. We wanted to share our love for the number one virtual YouTuber too, so we've rounded up some of the best Kizuna AI merch out there. Enjoy!
Kizuna AI Merch
Kizuna AI Nendoroid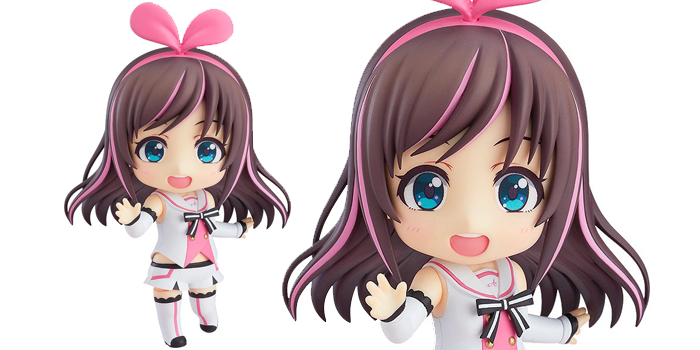 Kizuna AI's first Nendoroid was released in October 2018 and Good Smile Company did not disappoint! This chibi-version of Kizuna AI comes with four faceplates, including her adorable smile, a shouting expression, a mischievous expression and the face that Kizuna AI pulls when she is installing her latest updates. The Nendoroid also comes with her trusty pink laptop, a special sheet to display her as if in a video, a cardboard box, and interchangeable leg parts that allow her to sit down!
Kizuna AI: A.I. Channel 2019 ver.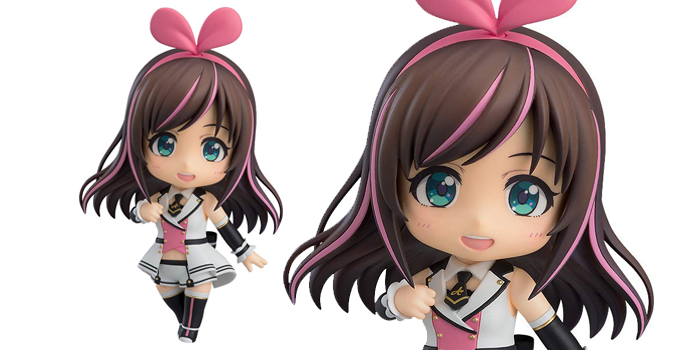 Fans couldn't get enough of Kizuna AI's previous Nendoroid, so the virtual vlogger is back in Chibi form with this 2019 A.I Channel version of the figure. AI wears her elegant new A.I. Channel outfit, with two expression faceplates – winking and standard. The adorable figure also comes with her signature glasses, a cardboard box, as well as a sketchbook and easel so AI can let her creative side free. The figure comes out in October 2019, so preorder and create your own Kizuna AI vlogs!
Kizuna AI: A.I. Games 2019 ver.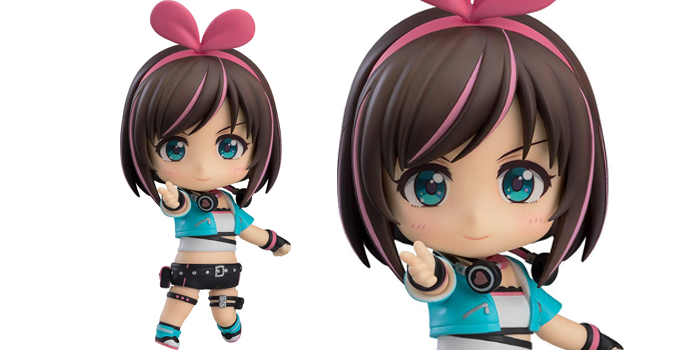 Kizuna AI is one lucky duck – getting not one but two Nendoroid releases in 2019! In this version of the adorable YouTuber, Kizuna AI is wearing her A.I. games getup, ready to take on any video game that may come her way! Like AI's main channel version, the A.I. Games Nendoroid comes with two face places, as well as sunglasses, a games controller and special leg parts that allow her to sit down while gaming. Set for release in October 2019, preorder and recreate your favorite Kizuna AI gaming moments with this Nendoroid!
Kizuna AI figma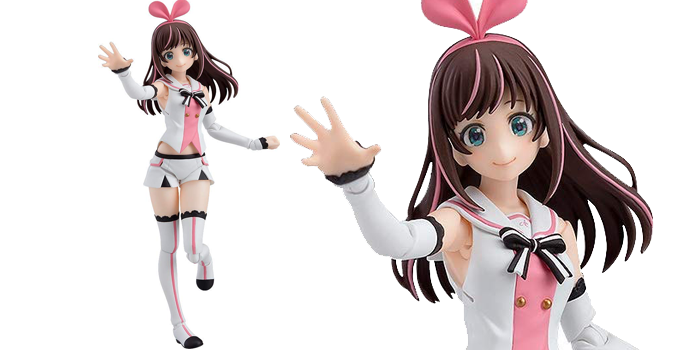 Kizuna AI is fully poseable and vlog-ready in this beautiful figma by Good Smile Company. The figure comes with four expression plates, sunglasses, glasses, and a game controller so you can act out all of your favorite Kizuna AI videos!
Kizuna AI Rubber Mascots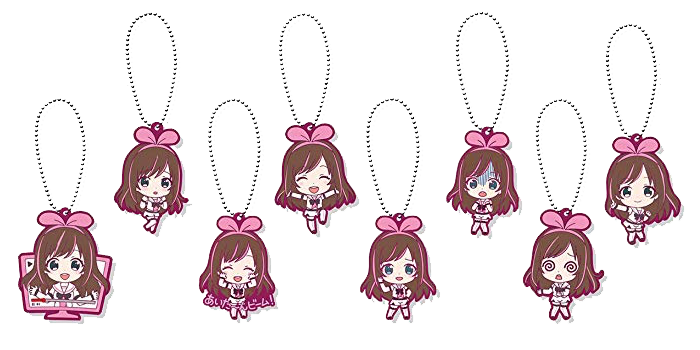 You can now take Kizuna AI with you wherever you go with these adorable capsule toy rubber mascots from Bandai's Gashapon series. Coming in eight equally adorable varieties, these rubber mascots are the perfect way to show love for your favorite virtual YouTuber!
Kizuna AI Photobook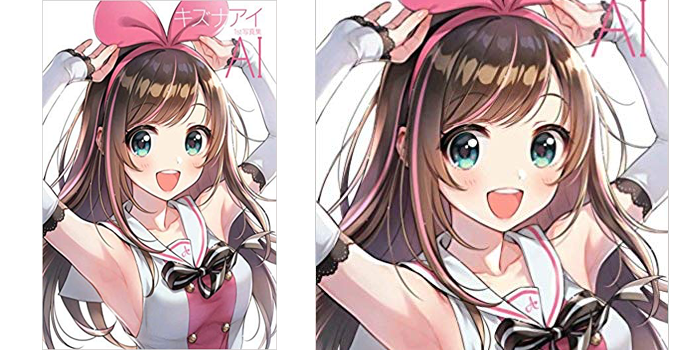 Kizuna AI went through a very important rite of passage for all Japanese media personalities when she released her very first photobook. Featuring beautiful high-quality illustrations from Kizuna AI's character designer En Morikura, this photobook is the perfect addition to any virtual YouTuber otaku's coffee table!
Kizuna AI XL Plush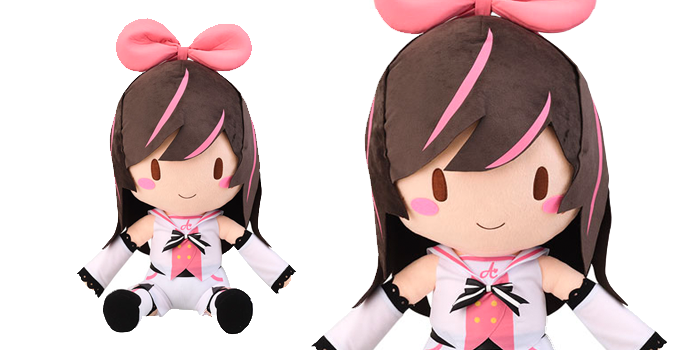 Just when you thought that Kizuna AI couldn't get any cuter! This supersize plush of the virtual vlogger is a Japanese game center exclusive and the perfect companion for any Kizuna AI megafan. Now you can hug Kizuna AI while watching her videos with this adorable plushie!
How to buy Kizuna AI merch
Want to get your hands on some of the Kizuna AI merch in this article? Then look no further than FROM JAPAN! FROM JAPAN's proxy shopping and bidding service can help you get Japan-exclusive Kizuna AI items and have them shipped straight to your door. Show your love for your best virtual girl with FROM JAPAN!