Are you excited to play Pokemon Sword and Shield? The latest main game entries in the Pokemon franchise have just been released, with all the action taking place in the Great Britain-inspired Galar region. To celebrate the release of Sword and Shield, we've rounded up some of our favorite merch from the new games. Enjoy!
Pokemon Sword and Shield Starter Plushies – Grookey, Scorbunny, and Sobble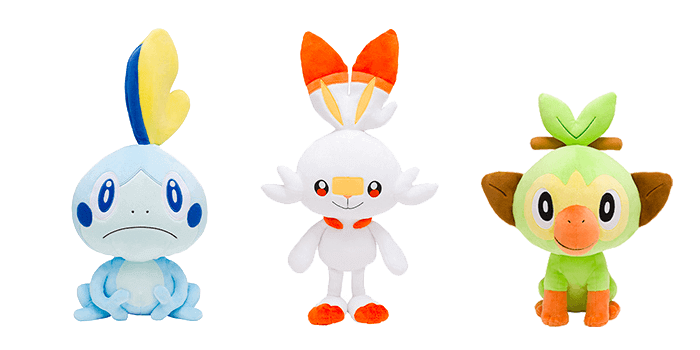 You can't have a Pokemon merch roundup without mentioning some plushies! The Pokemon Center Japan has created these adorable plushies of the Galar starters – the grass-type Grookey, the fire-type Scorbunny, and the water-type Sobble. Soft, squishy, and full of personality, these plushies are the perfect start to any Poke-fan's Sword and Shield collection!
Pokemon Sword and Shield Legendary Plushies – Zacian and Zamazenta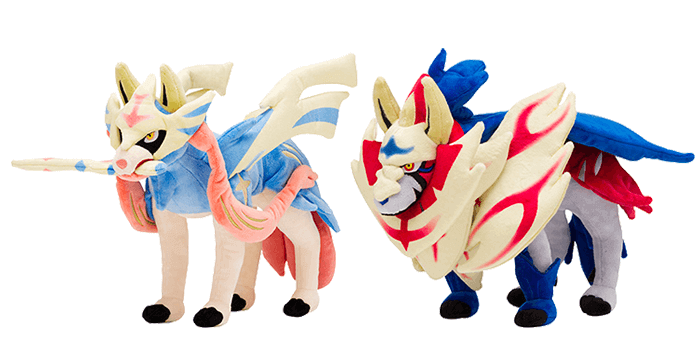 Zacian and Zamazenta, the legendary Pokemon of Sword and Shield, also get a plushie makeover in these gorgeously detailed plushies from the Pokemon Center Japan. Even with their complicated designs, both Zacian and Zamazenta have been faithfully recreated in plushie form, making them some of the most intricate Poke-plushies we've ever seen!
Pokemon Sword and Shield Pokemon Center Apparel and Accessories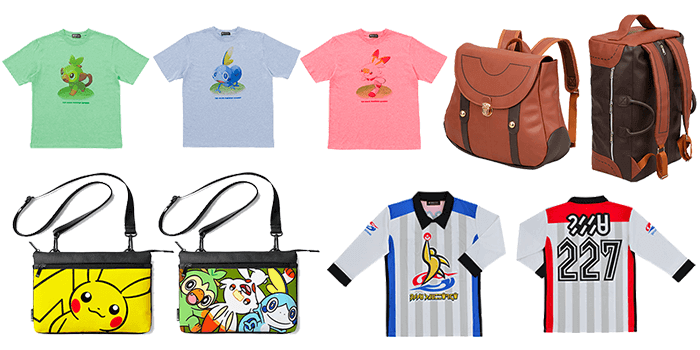 Wear your love for Pokemon on your sleeve with this awesome Sword and Shield apparel and accessories collection! The line features soccer-style jerseys, shoulder bags, a hoodie, t-shirts, and backpacks inspired by the Galar Pokemon trainers' own bags. If you want to stylishly show off your Pokemon fandom, look no further than this fashionable Pokemon Center Japan collection!
Pokemon Sword and Shield Ichiban Kuji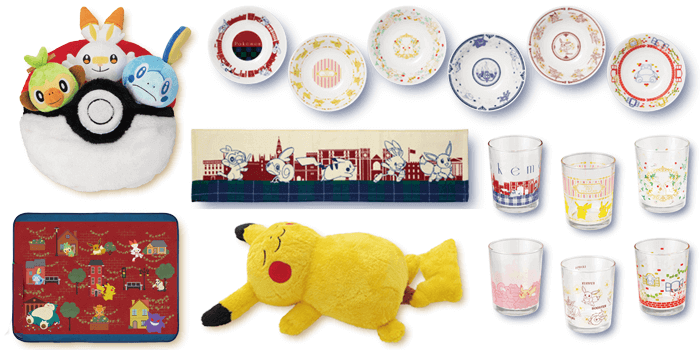 The otaku lottery game Ichiban Kuji has collaborated with Pokemon to bring out this beautiful collection of lifestyle items inspired by Sword and Shield! You can find plushies, towels, tableware and much more, all featuring charming designs of both new Pokemon and familiar faces. If you want a sprinkling of Pokemon joy in your home, the Pokemon Sword and Shield Ichiban Kuji collection is for you!
Pokemon Kids Sword and Shield Mini Figures – Grookey, Scorbunny, and Sobble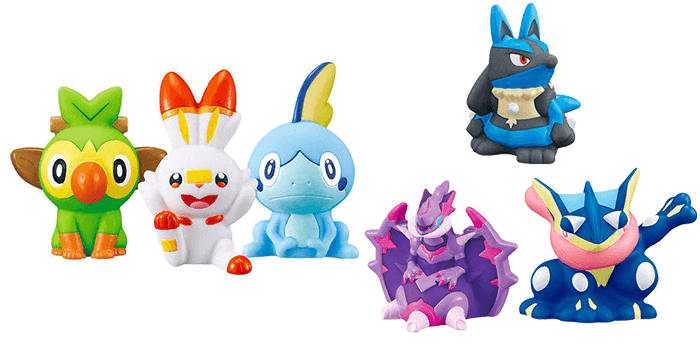 The latest release of the Pokemon Kids series of shokugan mini figures features the Galar Starters looking cute as can be! Alongside Grookey, Scorbunny, and Sobble you can also find old favorites such as Lucario, Greninja, and Naganadel. Be a true Pokemon master and catch 'em all in this series of shokugan toys!
Pokemon Sword and Shield Gacha Machine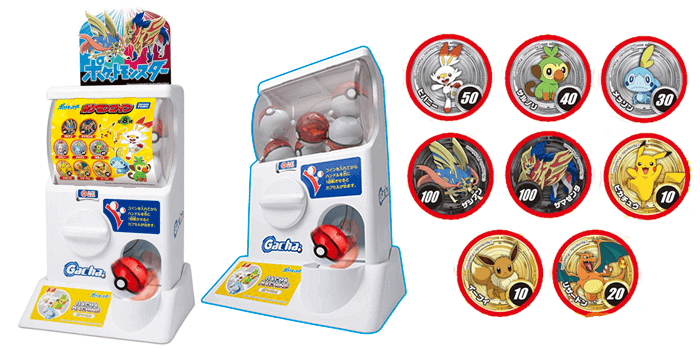 Now you can recreate the excitement of capsule toys at home with the Pokemon Gacha Machine by Takara Tomy! Alongside the adorable Pikachu and Eevee, Galarian Poke-friends Grookey, Scorbunny, Sobble, Zacian, and Zamazenta join in with the Gacha-fun in this awesome fully-functioning Gacha machine.
How to buy Pokemon Sword and Shield Merch with FROM JAPAN
Have you been inspired by our list to get some of your very own Pokemon Sword and Shield merch? Unfortunately, most of the items featured in this article are only available to buy in Japan. But that doesn't mean you can't get your poke-paws on some awesome Sword and Shield merch! FROM JAPAN can help you get otherwise Japan-exclusive Pokemon goodies and have them sent straight to your door. Start your Poke-shopping now with FROM JAPAN!