Autumn in Japan is one of the most beautiful times of the year, with green leaves transforming into a collage of red, yellow, and orange.
Even if you live outside of Japan, though, you can still celebrate the fall season with these in-demand anime figurines (oh, and Racing Miku, of course) being released in Japan this autumn. Stretching from September to December, there's at least one must-have figurine coming out every month, so let's count down the top ten figurines you simply must get your hands on in fall 2015!
Palm Mate Series – Ace of Diamond: Ryosuke Kominato, Haruichi Kominato, Eijun Sawamura, and Kazuya Miyuki (Release: 9/15-12/15)
Autumn 2015 is a good time to be an Ace of Diamond fan. Megahouse is putting out not one, not two, not even three, but four anime figurines from the popular series, labeling them under the Palm Matte Series Line. The releases include Kazuya Miyuki (September), Eijun Sawamura (October), Haruichi Kominato (November), and Ryosuke Kominato (December), meaning that you can get one of the Seidou High School baseball players delivered to your door every month in the fall! Ryosuke Kominato seems to be especially in-demand right now, as he ranks high on Amazon Japan's top selling list; Miyuki Kazuya figure searches are also on the rise. Each character is small enough to sit comfortably in the palm of your hand, so you can take your favorite team player everywhere you go.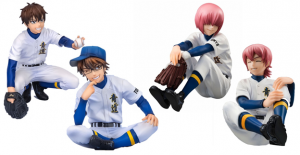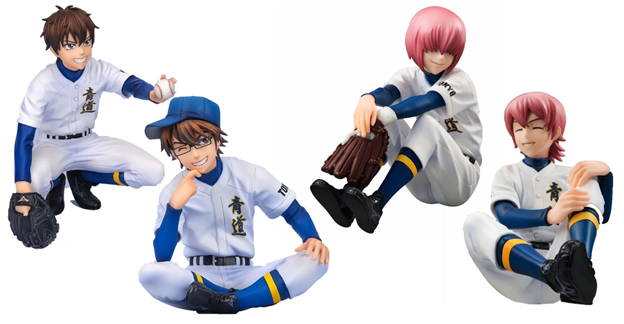 ARTFX J – Tokyo Ghoul: Ken Kaneki AWAKENED ver. 1/8 Figure (Release: 9/15)
ARTFX's much-anticipated Ken Kaneki figure is finally here! Easily the most impressive anime figurine from the Tokyo Ghoul series yet, it is also being offered in an exclusive "No Mask version," available only to those who purchase it directly from Kotobukiya's shop.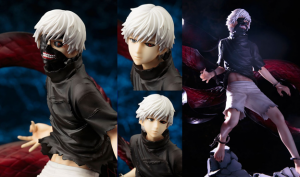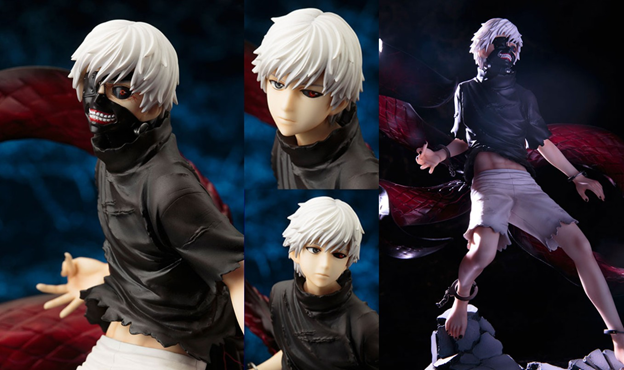 Figma – Racing Miku 2014 EV MIRAI ver. (Release: 9/15)
Hatsune Miku has joined focus with electric bike manufacturer, TEAM MIRAI, in order to complete her newest racing style. The Vocaloid star comes with three exchangeable faces, her helmet, and state-of-the-art articulation to guarantee detailed poses without compromising her feminine proportions. Don't forget to purchase Miku's TT-Zero 13: Kai motorbike so that she can tackle the Pikes Peak Hillclimb! Revving in to retailers starting in September 2015!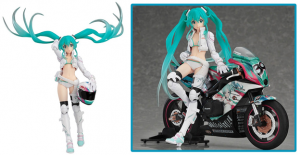 BRAVE-ACT – Attack on Titan: Erwin Smith 1/8 Figure (Release: 10/15)
Trailing just behind Levi Ackerman in the official Attack on Titan character popularity pole, Erwin ("Eyebrows") Smith's fan base has literally exploded this past year. If you're a fan of the Commander of the Survey Corps, then you can't afford to pass up this Erwin Smith figure: it's incredibly detailed, comes with removable parts, and is the only full-sized figurine of Erwin Smith to date. Whether as a stand-alone sculpture, or a complement to your other Brave Act scouts, it's a collector's piece guaranteed to satisfy your titanic fandom (and freedom) cravings. Look for Erwin's official release in October.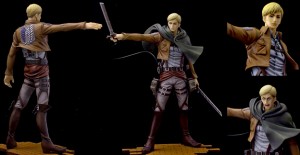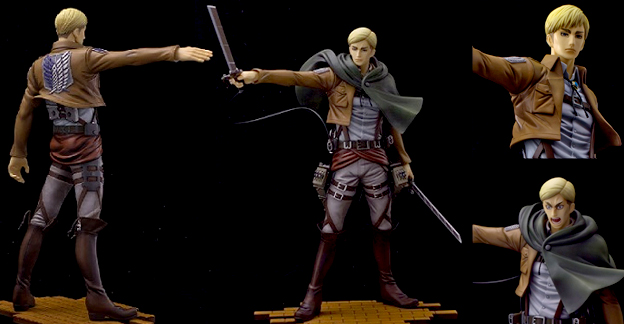 Nendoroid – Touken Ranbu Online: Kogitsunemaru, Kashu Kiyomitsu, and Tsurumaru Kuninaga (Release: 9/15-12/15)
Touken Ranbu Online is in season this fall, with three special figurine releases from Nendoroid: Kashu Kyomitsu (September), Kogitsunemaru (November), and Tsurumaru Kuninaga (December). Rendered in adorable chibi form as only Nendoroid can, each figurine comes with special, character-based items, such as their katanas or Kogitsunemaru's Konnosuke. Pose your favorite characters any way you like with a variety of expressions—from silly, to fierce, to charming—to suit your taste.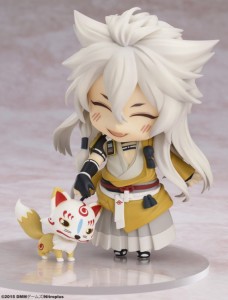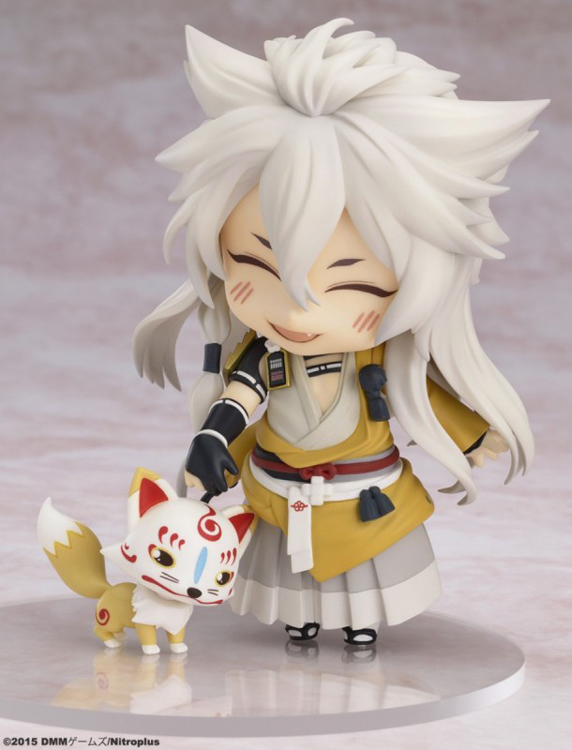 Tales of Zestiria – Alisha 1/8 Complete Figure (Tales of Zestiria) (Release: 12/15)
If you loved the latest installment in the Tales series, then you'll go head-over-heels for this 1/8-scale Alisha figure showcasing the Princess of the Highland empire in all her glory. Alisha is replicated with a serene smile, and depicted wielding her long, speared weapon. Standing about 8 inches tall, she'd look great alongside any other Tales anime figure you'd choose to put her next to.  Whether in your cabinet or on your shelf, Alisha is a great addition—don't miss out!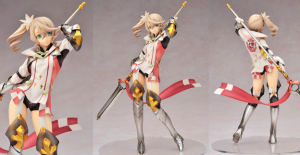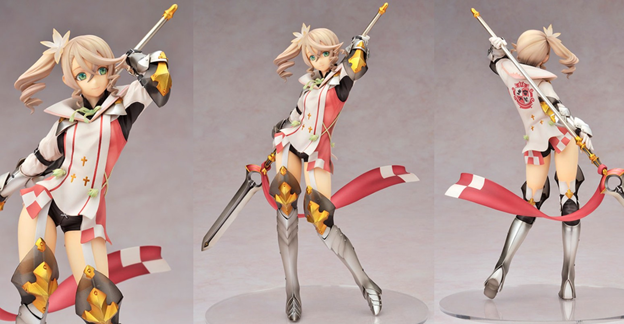 Statue Legend – Tokyo Ghoul: Uta (Release: 10/15)
Turns out Tokyo Ghoul fans have twice as many reasons to be excited for the fall. In addition to the release of the Ken Kaneki statuette by ARTFX J, we're also getting a wickedly cool collector's piece by master craftsman, Statue Legend. Even sitting down, this Tokyo Ghoul Uta figure is almost 8 inches tall, with all of his tattoos and clothing replicated with painstaking accuracy. Keep an eye out for the famed "No Face" and mask salesman to hit retailer shelves in late October.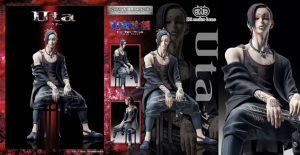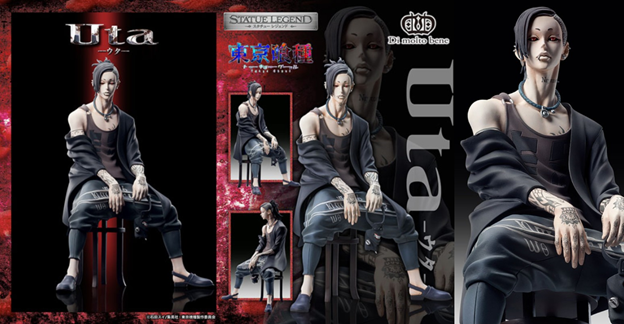 Kantai Collection -Kan Colle- Kongo Kai Ni 1/7 Figure (Released 10/15)
Kan Colle's fleet girls are always in demand, and Kongou is no exception. Based on a pre-WWI, British battlecruiser, this Kan Colle Kongou figure is sure to please fans to no end. She's trending on Amazon Japan's "most popular figurines" list, and likely to sell out fast—be sure to snatch her up before she sails away!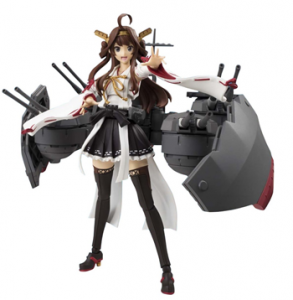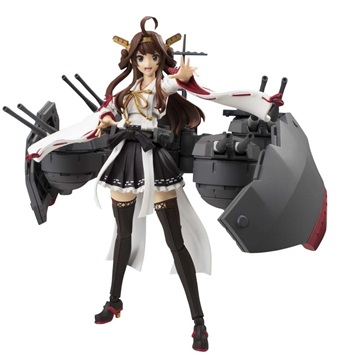 Excellent Model: Portrait of Pirates – ONE PIECE "Sailing Again" Sabo and Koala 1/8 Figure (Release: 9/15)
Megahouse's high quality, 1/8 Portrait of Pirates line is releasing two figurines in mid-September that One Piece fans won't want to miss—Sabo and Koala. Sabo has already closed preorders across many distributors' websites, and Koala is expected to reach "sold out" status soon. Each figurine is replicated to accommodate their unique powers and character traits, such as Sabo's Ryusoken hands and fiery elemental abilities.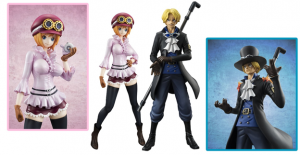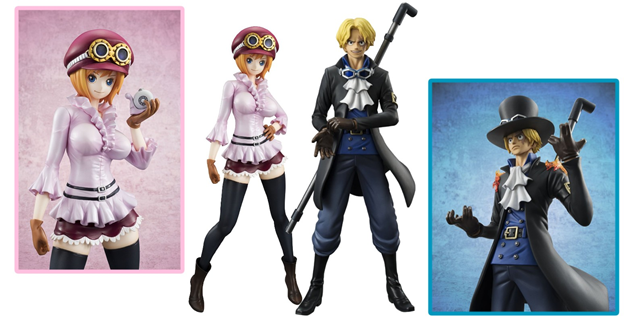 Fate/Stay Night [Unlimited Blade Works] – Archer 1/8 Figure (Release: 12/15)
Altier's fix-posed Archer figure is set to debut at the very end of the fall season. Alternative heads allow collectors to switch between Archer's hair styles, as well as change his weapon from his duel sabers, to his bow and arrow.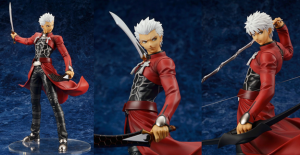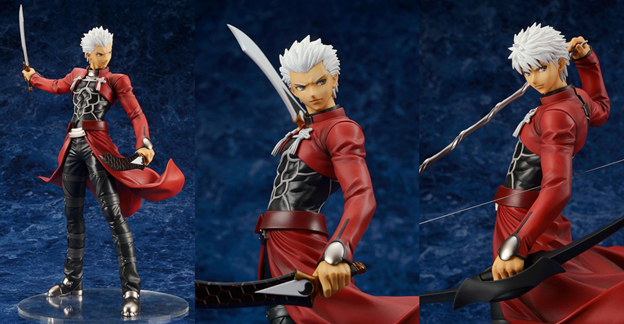 Remember: these are some of the best-selling, most anticipated anime figurines of fall 2015, so put them on pre-order before they're sold out for good! And if you'd like a blast from the past, be sure to browse our top picks for spring 2015 figurines and summer 2015 figurines.