A list of Japanese art supplies used by mangakas and professional illustrators
If you clicked on this article, then you probably already know that Japanese comics are called manga (漫画), and a person who creates them is known as a mangaka. The word manga was coined in the 18th century, but the form of manga as we know it today became popular around the 1950s to 1960s through series such as Astroboy and Sazae-san.
Several decades later, the manga industry of Japan has grown to reach annual sales of over 500 billion copies, and now almost everybody's heard of Dragon Ball, One Piece, Naruto, or Doraemon through the spread of their anime adaptations.
This massive growth has influenced thousands of aspiring mangakas and illustrators, not just in Japan, but all over the world. And if you are one, then we hope to provide you with resources to get you on your way. So without further ado, let's take a look at the most commonly used art supplies & drawing tools from Japan for mangakas and illustrators!
Manga Paper / Sketchbooks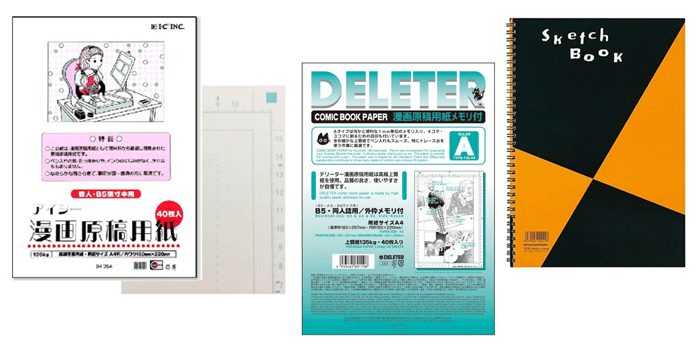 Let's start with the very basics! If you're aiming to be a traditional illustrator or mangaka, the art supply you'll be looking at the most will be your paper, so it's quite important to be happy with the medium you're using.
With Japan's thriving illustration industry, there are a bunch of sketchbook options being sold in the country, with varying qualities such as paper thickness and paper smoothness. Granted, sketchbooks aren't exactly unique to Japan — but manga paper is.
Manga paper is specially made paper that comes pre-printed with borders, frames, and even ruler guides that make it convenient to plan your manga. They're used by a lot of professionals, and can be a good way to familiarize yourself with some of the standards shared by your favorite mangakas.
Coloring materials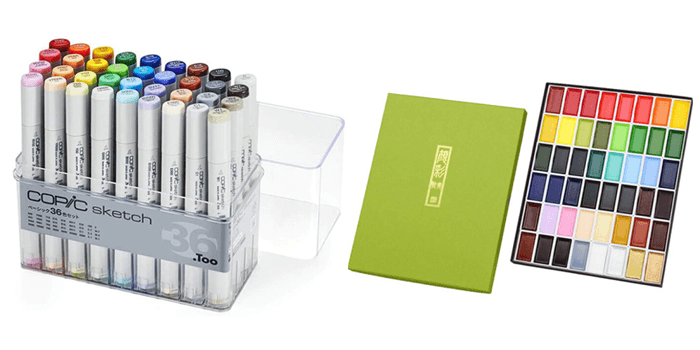 Colors can bring life to any illustration and add an extra layer of expression for any artist. While there are plenty of methods to add color to your work, our recommendations for today revolve around two Japanese products.
Copic is an extremely popular brand of coloring markers produced in Japan. They're loved by artists for a few reasons, the first of which is that they're refillable and can be easily reused. Second of all, they have an extensive range of colors and marker types that caters to any need — they even have starter sets for beginners. Lastly, their quality is unrivaled and they've become a staple for artists all over the world.
Our next recommendation is in the world of watercolors, and it is the Kuretake Gansai Tambi Watercolors. Kuretake is a renowned stationery company in Japan with over 100 years of history, and their watercolors are beloved due to their ease of use and the lovely colors they produce. You can find different sets of colors, and we recommend these for the beginner and experienced artists alike.
Mechanical Pencils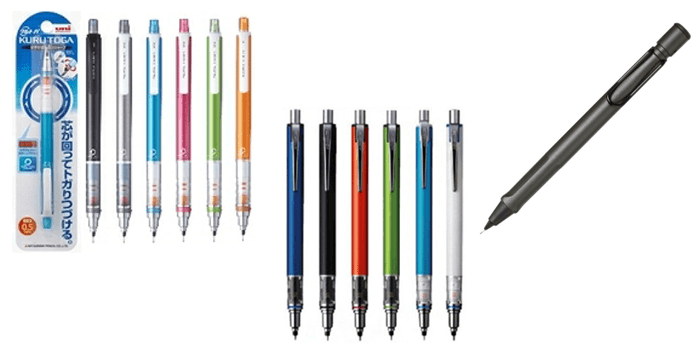 Every artist needs a good, reliable mechanical pencil, and fortunately, Japan is an excellent place to source them from.
You might be wondering, does it really make a difference to use a mechanical pencil from Japan? While of course you can improve your skills no matter what pencil you use, it is also true that Japan has mastered the production of mechanical pencils.
There's a wide range of styles you can choose from; for example, some pencils are designed to help you grip them comfortably even after long periods of drawing, while some pencils are designed so that your lead won't easily break, and many mechanical pencils from Japan can also do both.
To get you started, some of the names of the most popular mechanical pencil manufacturers in Japan include: Uni, Pentel, Pilot, and Kokuyo, so when searching for a pencil for you, you can watch out for ones from these brands.
Screentone Materials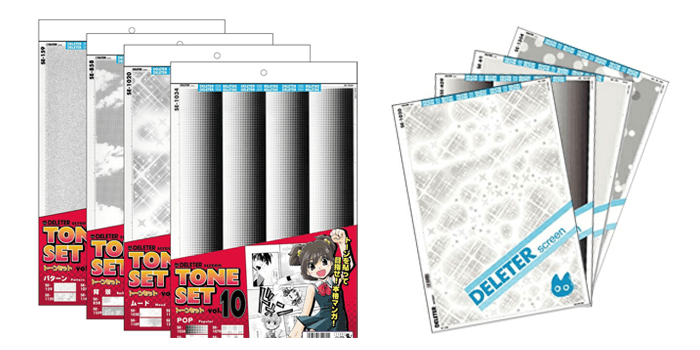 If you've ever read a manga or even a Western comic book, screentones are the patterns often used by the illustrators in the background to add interesting effects and depths to the comics. They're part of what differentiates mangas and comics from other forms of illustrations.
Luckily, even if you're not too familiar with them, there are preprinted sheets of the most commonly used screentones in manga sold in Japan, and all you need to do is transfer them to your work. There's a pattern that expresses pretty much any emotion or situation, so we highly recommend experimenting with them in your drawings.
Inks & Comic Pens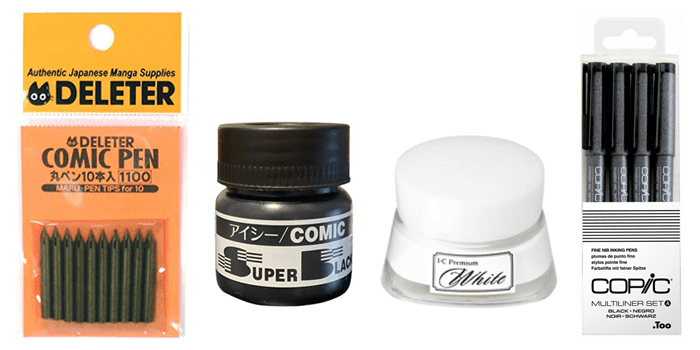 Next up are the comics pens and other ink-based drawing tools. Ink is another medium you want to hone your skills in just because of how essential it is when drawing manga. While there isn't a correct inking tool to use, choosing the best tool for you requires a bit of experimentation.
If you're just getting started, we recommend more modern inking pens (an example in the image above is the rightmost Copic Multiliner Pens). You don't have to adjust the amount of ink when using these pens because they're designed so you can use them just like normal writing pens.
Once you feel ready to expand from that, you can also use something that's called a comic pen, which is a more traditional tool that uses a metal nib. Comic pens make inking more efficient because the flow of ink is smoother. They're paired with inks specifically formulated for manga and comics. Getting used to this method requires a bit of practice, but can be worth it to improve your manga drawing skills.
How to Draw Manga Guides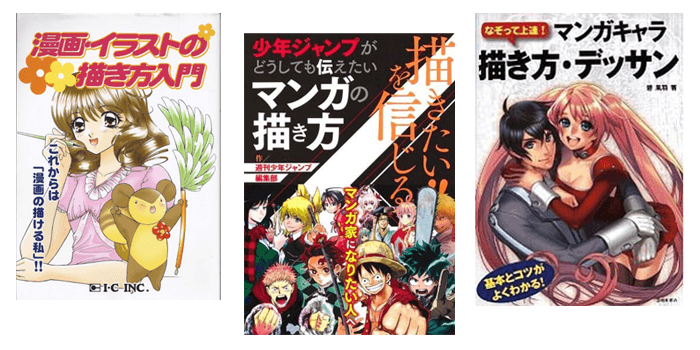 Lastly, this isn't as essential as everything else we've mentioned in this list, but Japan has published dozens of manga tutorials or guidebooks that can be useful even if you can't read Japanese. A number of them aren't sold abroad or have never been translated, but due to the visual nature of manga, plenty of these how-to books are easy to follow from just looking through the pages.
If you want to learn a bit of insider knowledge from Japan on how to draw manga, then these books are a good place to start.
Find all the art supplies and drawing tools you'll ever need using FROM JAPAN!
We hope you enjoyed this article! If you're new to FROM JAPAN, but feel ready to start buying art materials from Japan, then please take a look at our Usage Guide to help you learn more about our site. We also have a guide on How to Search in Japanese if you're searching for other things not mentioned on this list. Lastly, you can get in touch with our Customer Service team at any time if you experience any issues.
Endless art supplies and drawing tools coming straight from Japan can be yours with the click of a button, so we hope you have a pleasant shopping experience with FROM JAPAN!