Tokyo Revengers Guide – Where to buy merch and more!
Tokyo Revengers is a 2017 Japanese manga series written and illustrated by Ken Wakui. The series is arguably one of the most acclaimed Shonen anime thanks to a combination of mind-blowing plot, aesthetically pleasing animation, and a long list of exciting characters to provide viewers with a compelling story. It is also the only Manga series that blends several genres such as drama, action, and supernatural in such a unique way.
This piece provides everything you need to know about Tokyo Revengers and where to buy your popular anime merch.
Tokyo Revengers Synopsis
Tokyo Revengers revolves around Takemichi Hanagaki, a 26-year-old timid and insecure young man struggling to find a footing in a treacherous life. He leads a dull life characterized by a little sense of purpose and massive financial insecurities. His general passive nature and low self-esteem fuel his destructive behavior. To the people around him, Takemichi Hanagaki is an overly emotional and incessantly apologetic young man with a lot to lose and nothing to wake up to each morning.
However, all these changes soon when he learned that his ex-girlfriend, Hinata Tachibana, and her sibling Naoto are executed by the notorious Tokyo Manji Gang. He is pushed in front of a train in an apparent attempt on his life. Instead of dying, he winds back 12 years into the past to 2003 and returns to the present as a detective who can now travel through time.
He drops his lukewarm character and becomes a courageous and determined person. Naoto discovers that Takemichi can travel back 12 years whenever they hold hands. They intended to use his newly acquired abilities to save Hinata Tachibana from death. However, they soon run into trouble with Japanese delinquent gangs, who are getting bolder and violent the more Takemichi travels back in time.
Though the Tokyo Revengers series went into the back seat for a while, it has now become quite popular in Japan, resulting in the anime adaptation in 2021.
Tokyo Revengers Merch
Mikey (Manjiro Sano) Nendoroid Figure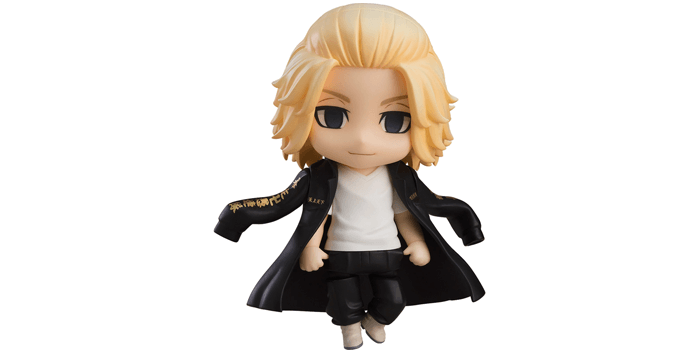 Mikey is the leader of the Tokyo Manji Gang in the anime series "Tokyo Revengers." He is recreated with three face plates, including a standard expression, a smiling expression, and a wild belligerent expression. He also comes with optional parts, including his familiar motorcycle and a kid's meal. The Nendoroid also features a removable jacket which you can display at will. Shop for Nendoroid figure of Mikey on FROM JAPAN today.
Tokyo Revengers Manju Plushies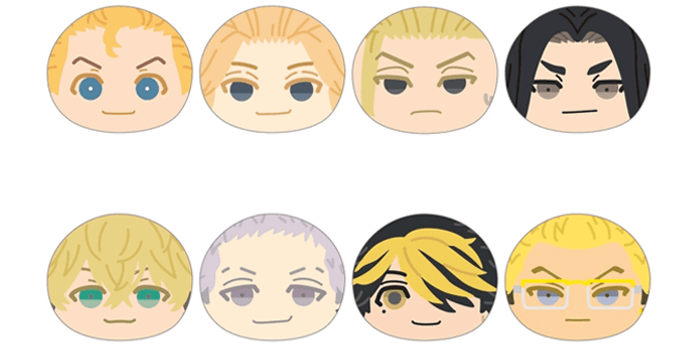 Tokyo Revengers characters are also available as Manju Plushies, small size plushies that can fit into the palm of your hand. It comes with a chain attachment to help you turn your manju into a hanging decoration for your bag or wallet or as a key chain. A full box includes all the eight plushies, including the plushies for the popular characters in the Tokyo Manji Gang members, such as Ken "Draken" Ryuguji and Manjiro "Mikey" Sano. Display your passion for Tokyo Revengers with the help of your favorite Manju Plushies available FROM JAPAN.
Tokyo Revengers Mameito plushies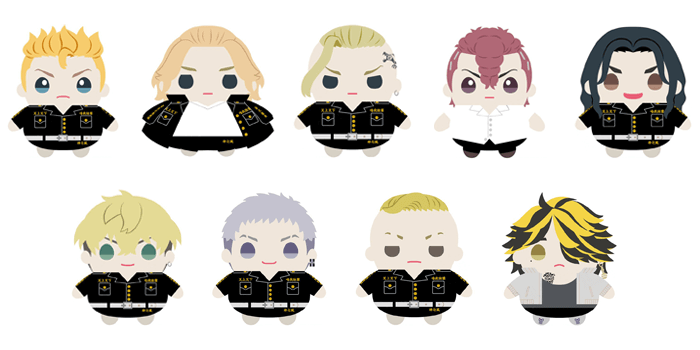 Tokyo Revengers Mameito plushies come in a perfect size to decorate your room or take it out. If you are looking for holiday gifts for family, friends, and children, these cute anime plush figures will make an exceptional choice. Each unit features a popular character from the popular anime series Tokyo Revengers. Shop for your favorite plushies today with the help of FROM JAPAN.
How to buy for your favorite Tokyo Revengers merch
Step 1: Go to FROM JAPAN platform and log in to your account. Search for your favorite Tokyo Revengers anime merch and add it to the cart. If you can't find the item, you can use FROM JAPAN's "Find it For Me" request and our staff will help you find the item!
Step 2: Complete the price quote request and wait for our staff to email you confirming the item's price and its availability.
Step 3: After confirming availability, you will be prompted to make the Charge 1 payment of the item cost.
Step 4: FROM JAPAN will then order your preferred Tokyo Revengers anime merch on your behalf from the retailers you selected in Step 1. The product will be delivered to FROM JAPAN's warehouse.
Step 5: Upon receiving your order, FROM JAPAN will ask you to verify the item details. You will also be asked to select your preferred shipping method and address. Finally, you will pay for shipping fees and the Protection Plan fee.
Step 6: Wait for your purchase to arrive at your door!
Key Takeaway
If you are shopping for a unique Tokyo Revengers anime, the list we have reviewed above provides a great starting point. Once you have made your selection, FROM JAPAN will gladly handle all the logistical needs to ensure you have a memorable shopping experience. FROM JAPAN, proxy/buying service helps customers worldwide buy things of various categories. Contact us today for the best shopping experience.