Good Smile's Newest Figures
The Pop Up Parade line features characters from all types of anime, plus some famous faces from visual novels, video games, and music. So whether you're looking for a shounen action hero or an adorable neko, you'll find it. Each figure stands at 17-18cm in a signature, expressive pose unique to each character. Those who like to keep their collections mint will also love their minimalist, transparent box art, so you can display them in or out of the box. The real kicker, though, is the affordability. Each figure sells for only 3,900 yen (around 36 USD), making it one of the cheapest figure lines on the market without sacrificing the material quality and intricate paintwork that Good Smile is known for. With only four months between pre-orders and release, you'll want to stay up to date with this rapidly growing series. Here are our top Pop Up Parade picks that are out so far.
Yukina Minato — BanG Dream!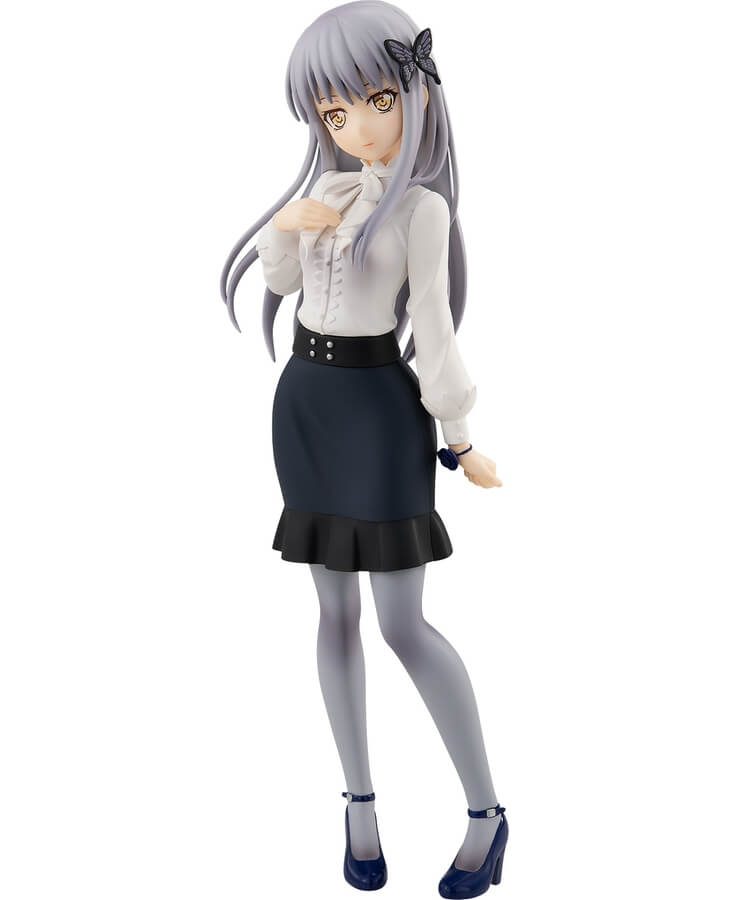 Yukina Minato is one of two inaugural Pop Up Parade figures from BanG Dream! (the other being Kokoro Tsurumaki). After she debuted, Minato quickly became one of the favorite bandleaders from the music-anime-game franchise. Her fierce-but-adorable personality is captured perfectly in this figure's innocent pose. Dressed in her Lone Wolf Songstress outfit, this is the perfect figure for die-hard Roselia fans.
Atsushi Nakajima — Bungo Stray Dogs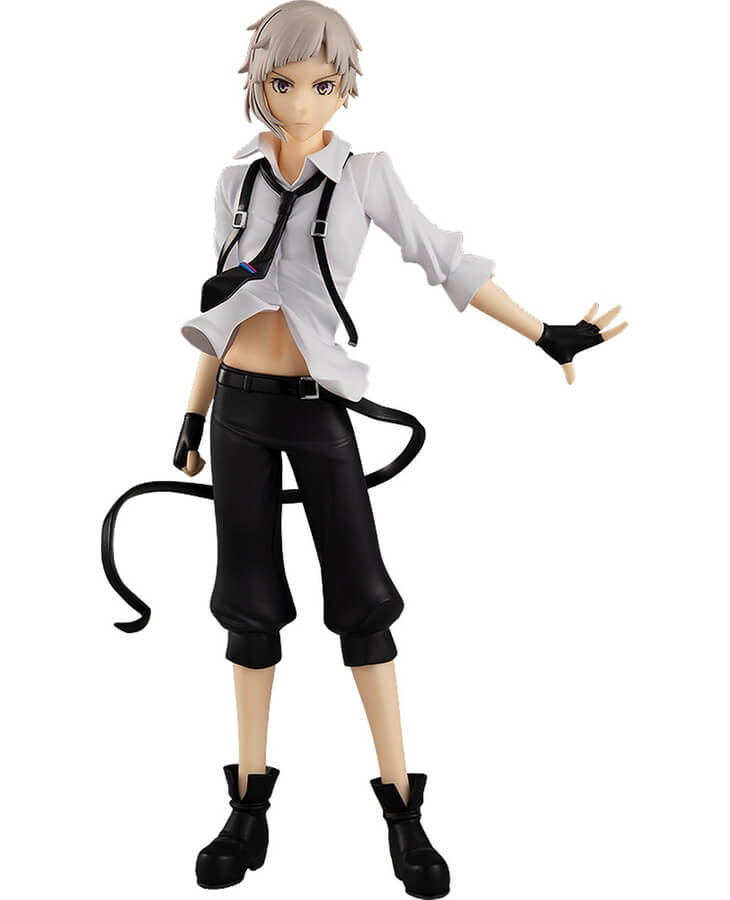 Everyone's beloved Beast Beneath the Moonlight is available now. The Atsushi Nakajima figure has a calm face and a collected pose that exudes confidence and power. His flowing, open clothes, though, indicate the wolf within. He's the perfect character to kickstart your Bungo Stray Dogs collection.
Hiei — Yu Yu Hakusho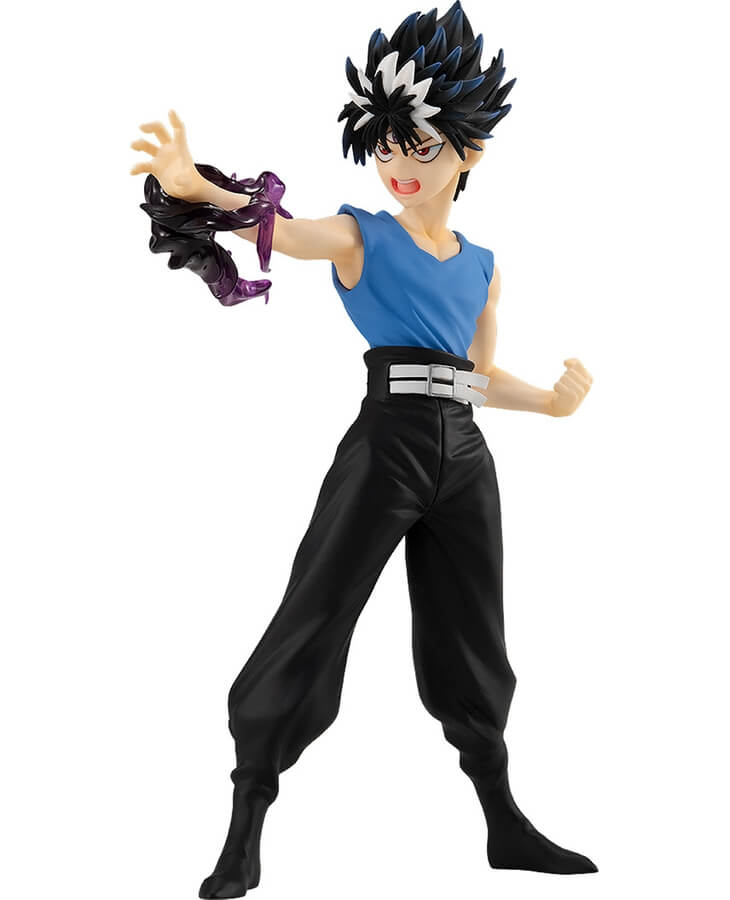 From the classic Yu Yu Hakusho, Hiei is one of the most popular anime bad boys in the world. While often aloof, the Demon born in the Glacial Village knows exactly when to fight. This figure captures him in an attack pose, with his infamous Jagan Eye open and his palm firing up the Darkness Flame. This figure will be great for action collections.
Aqua — KonoSuba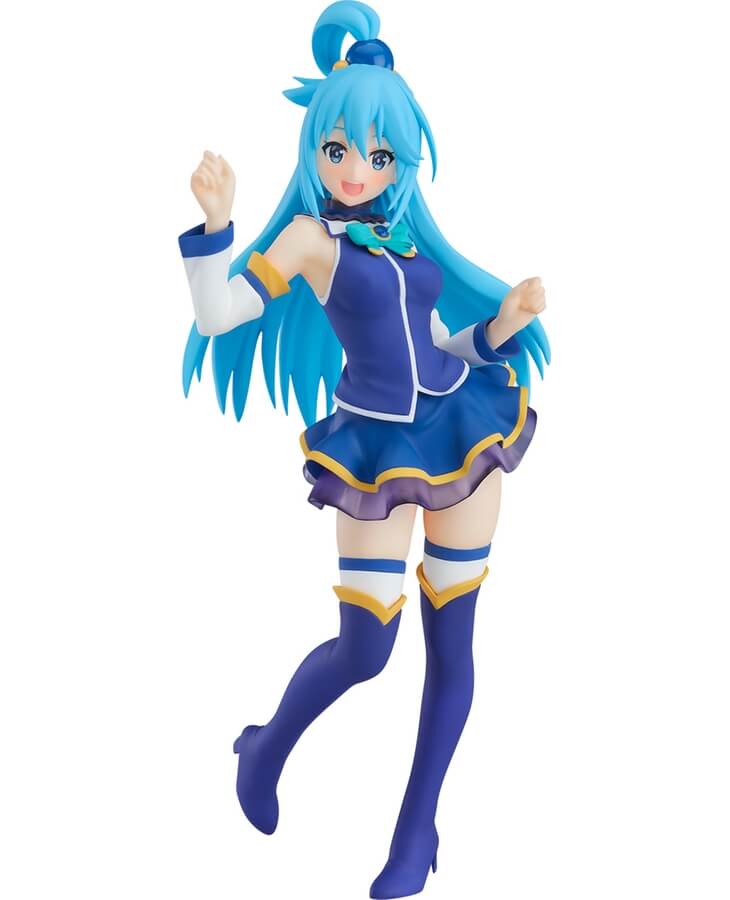 KonoSuba fans will love this Pop Up Parade release. As one of the most expressive figures out so far, Aqua looks like she's as filled with energy as in the anime. The goddess of water's whimsical nature is embedded into the figure's design. You'll find yourself smiling when she arrives in her iconic outfit.
Megumin — KonoSuba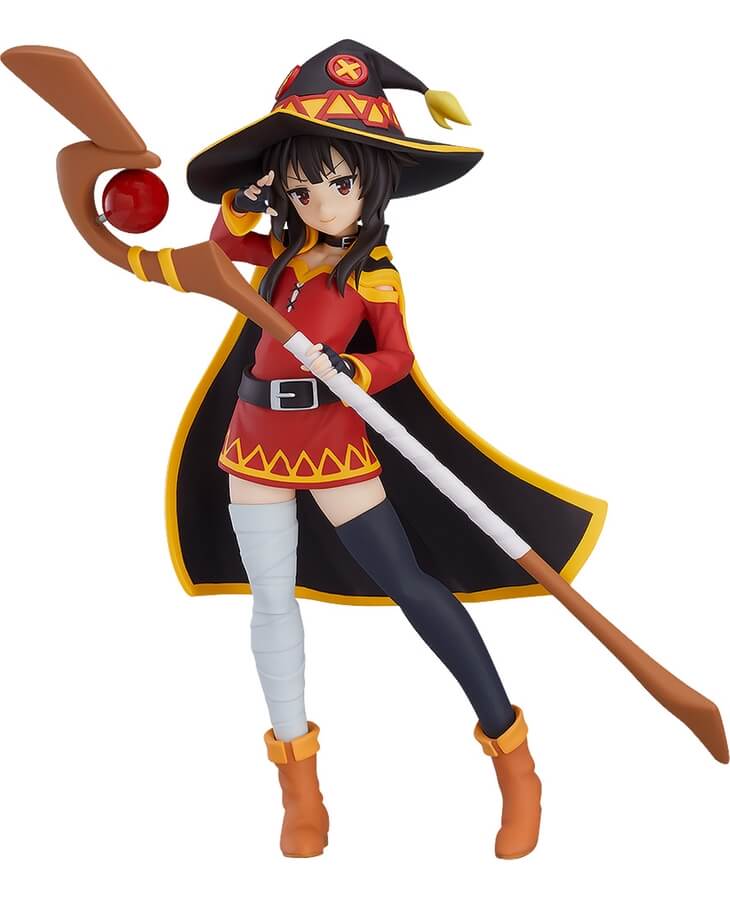 A KonoSuba display wouldn't be complete without Megumin. In her Arch Wizard's outfit, she poses slyly while gripping her staff. The figure wonderfully captures movement with her swaying cape and incanting hand. Since Aqua and Megumin are always in competition for best girl in the series, it's only right that they're displayed together.
Yami Yugi — Yu-Gi-Oh!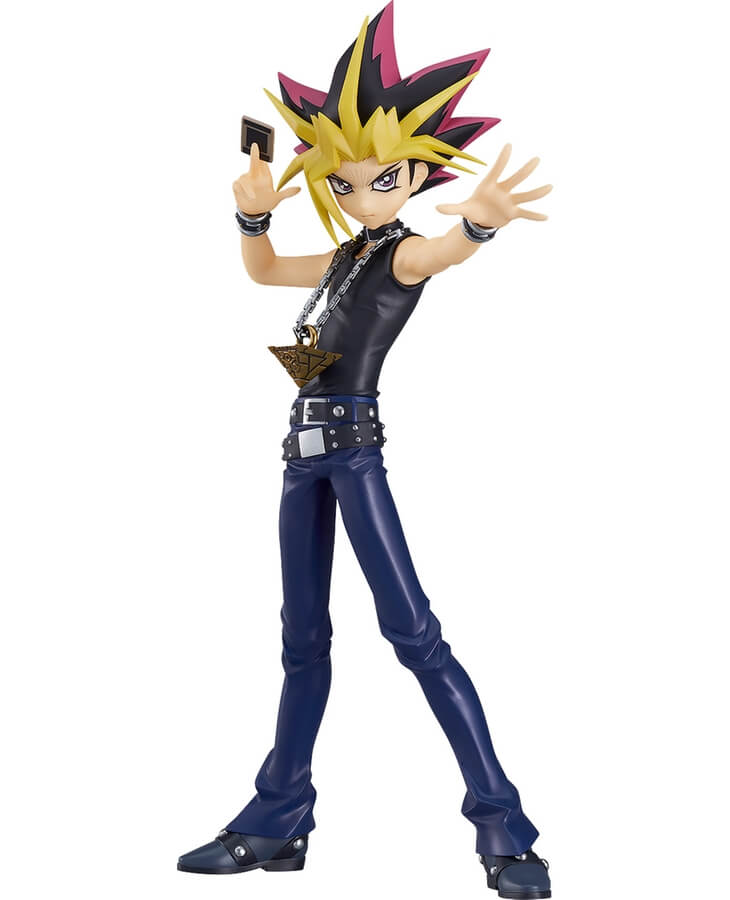 This figure needs no introduction. Yugi is perhaps the most recognizable shounen protagonist in the world. This figure has him triumphantly drawing a card in one hand, ready to eliminate his enemy's life points. Every detail is captured perfectly, from his hair to his leather outfit to his millennium puzzle.
Chocola — Nekopara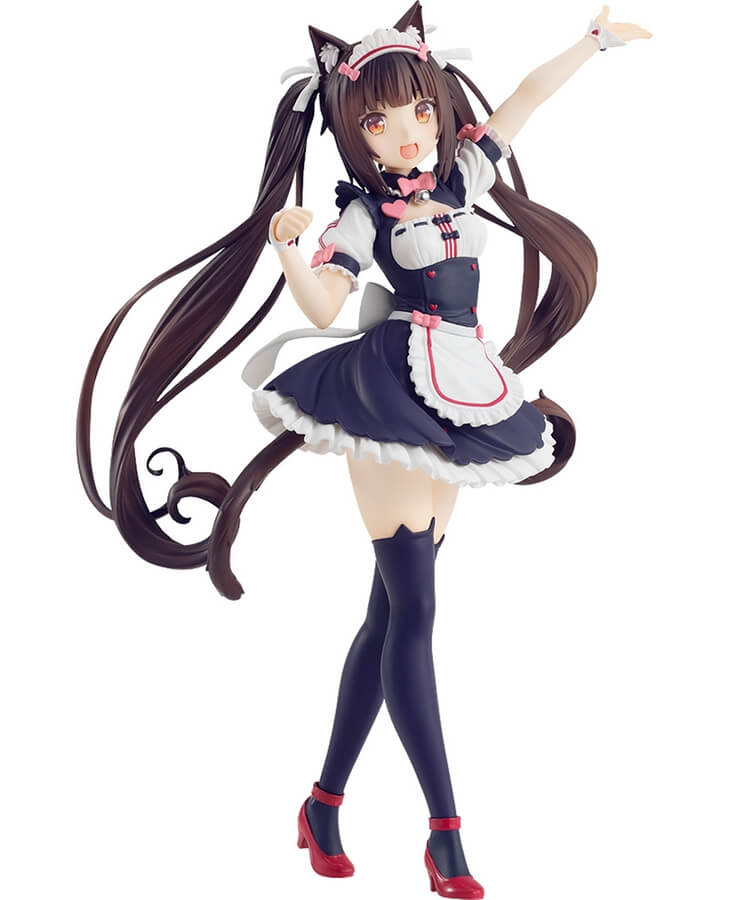 Nekopara characters have made waves in recent years, in part because they're so collectible. In this figure, Chocola enthusiastically welcomes you to Patisserie La Soleil in her extremely detailed uniform. Once you get Chocola, you'll definitely want the rest of the Nekos next. Luckily, her twin Vanilla was released at the same time.
Lucy Heartfilia — Fairy Tail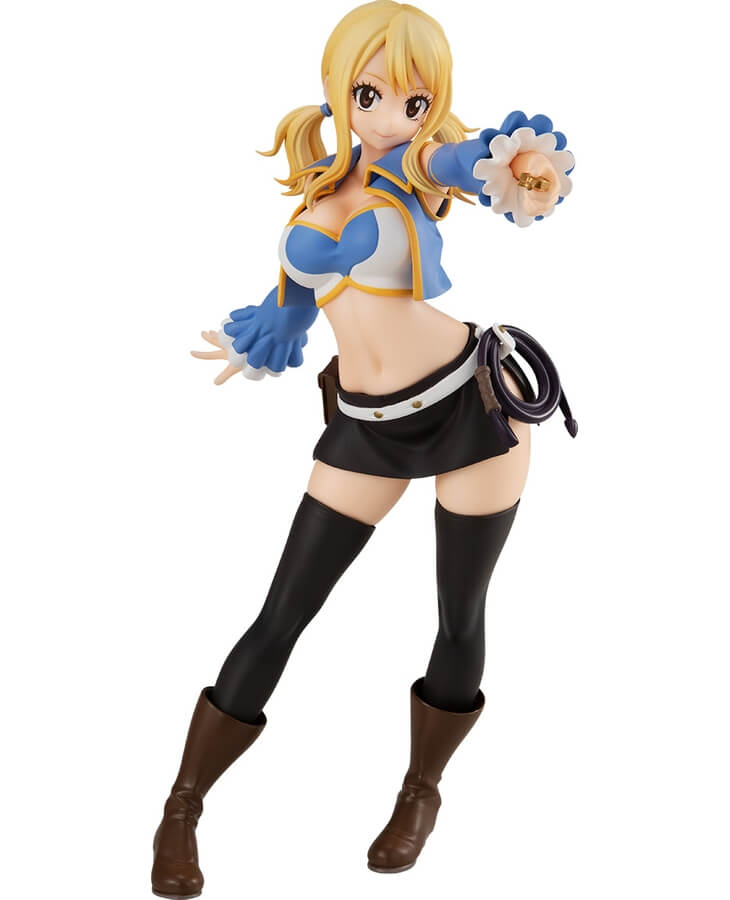 As Fairy Tale exploded into popularity, so did Lucy Heartfilia. She's passionate and beautiful and she knows it. Throughout the series, she's donned so many stunning outfits it's hard to keep track. This figure, though, puts her in her final season wardrobe, which is definitely one of her sexiest. The celestial mage will make a great addition to any collection.
Edward Elric & Alphonse Elric — Fullmetal Alchemist: Brotherhood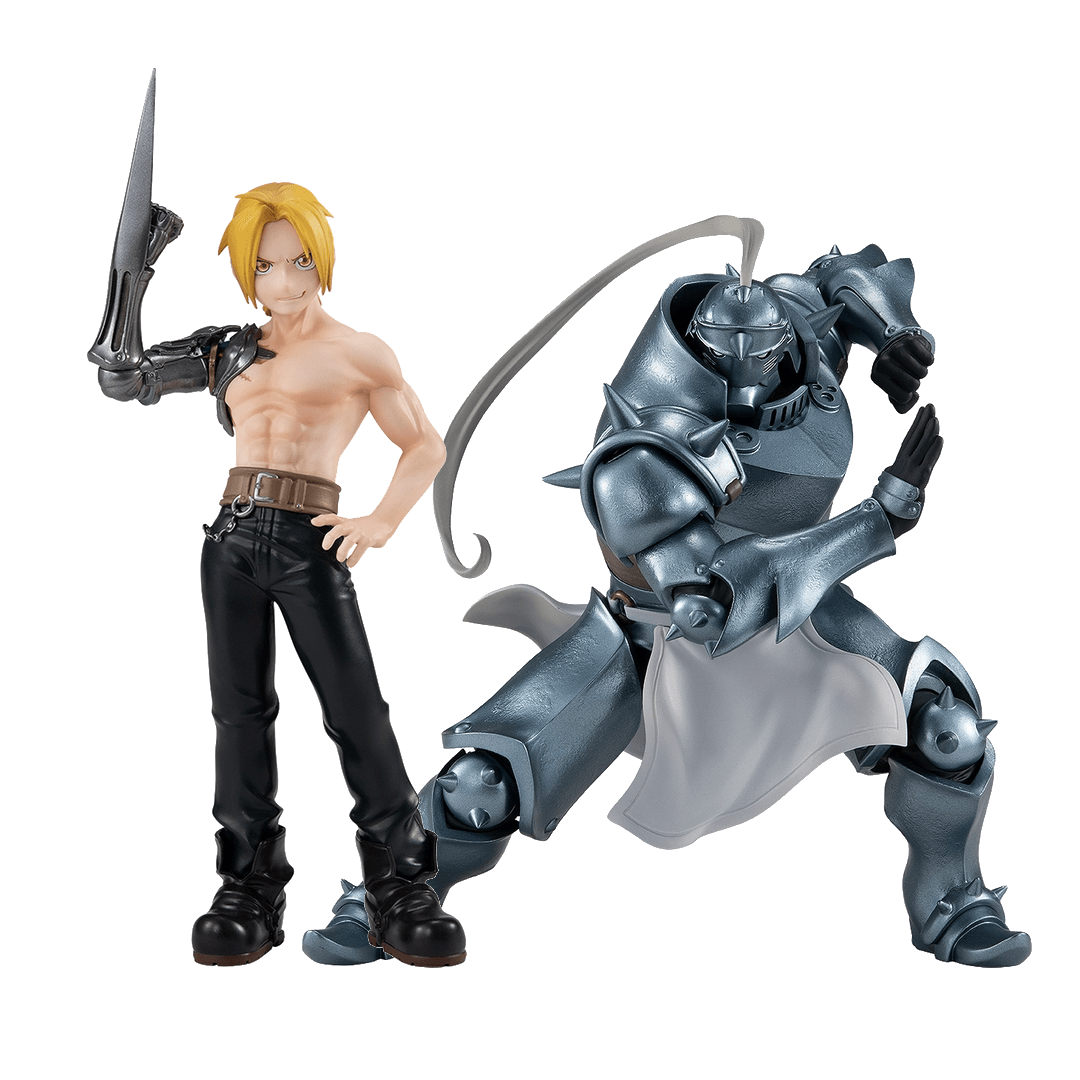 Ed and Alphonse Elric have set the bar for action protagonists, even outside of anime. Their devotion to each other is admirable, so it only makes sense to get both for your collection. Plus, the figures complement each other perfectly. Edward brandishes his automail arm, displayed in full detail as he poses confidently shirtless. Alphonse, in contrast, is in full-fight mode. The armor suit's wide stance and his winding arms mean he's equally ready to throw a fist or do some alchemy.
Ochaco Uraraka: Hero Costume — My Hero Academia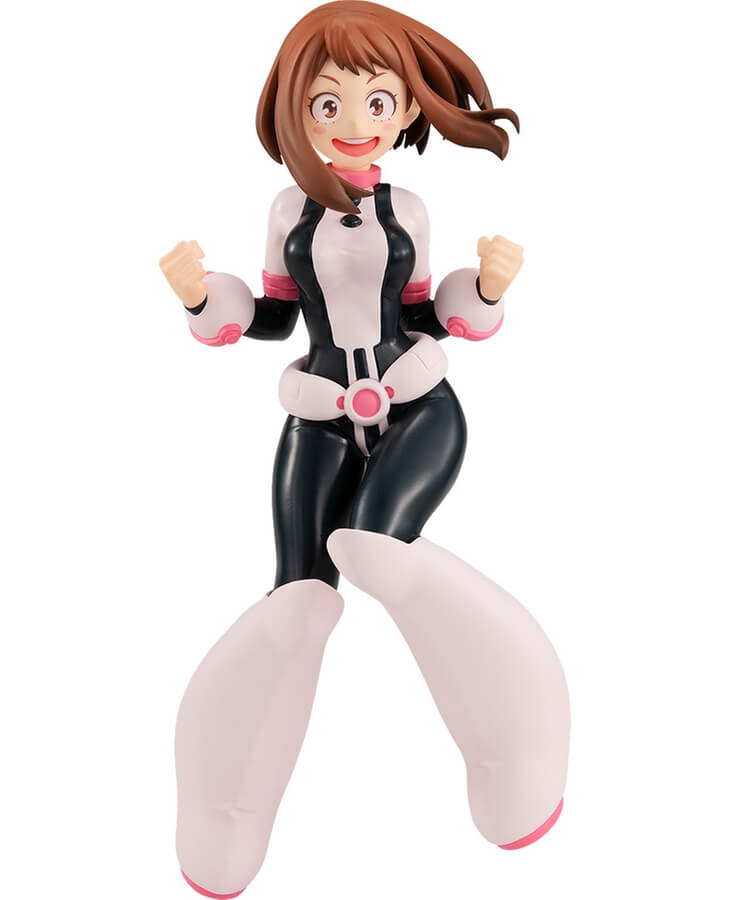 Finally on this list is this generation's most iconic superhero-girl. Ochaco Uraraka pumps her fists and smiles preciously in her famous Uravity costume. With such a detailed and characteristic design, it was important to nail every aspect of the figure – from the painting to the modeling. Good Smile really hit the mark on this one. This model looks like it was pulled straight out of the anime.
How to Buy with FROM JAPAN
While the Pop Up Parade figures are new, they're quickly gaining popularity. By using FROM JAPAN's proxy bidding and shopping service, you'll be able to get all these figures and more straight from the source. We've got more than just figures too, you can find nearly any Japanese pop culture merch you can think of by gaining access to Japanese shopping sites like Rakuten and online auctions like Yahoo! Japan.