Top 5 Shibuya 109 Shops 2021
If you know anything about Japanese fashion, then you must know the iconic Shibuya 109 building. Ever since its opening in 1979, this department store has been popular with the stylish youth of Tokyo. Located just off the Shibuya crossing and spanning over 120 stores across 10 floors, Shibuya 109 has it all! Although they're best known for their association with Gyaru culture, they cater to all manner of subcultures and styles from Larme Kei to Lolita and more.
If you are a fashion fan interested in Japanese street style, Shibuya 109 is the place to go. Unfortunately, if you don't live in Tokyo, it may be hard to go on a shopping trip but read ahead for our handy guide to our top 5 shops and you can even find out how to purchase from Shibuya 109 even while overseas!
Bubbles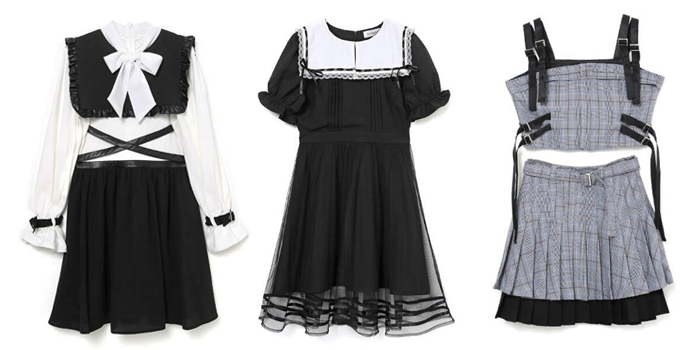 If your style has a bit of a cool and dark twist then Bubbles is the brand for you. They are described as 'urban goth' in Larme magazine, featuring clothes that are cute and elegant but in a dark palette for those with a bit of an edge. Although this brand is not necessarily Larme Kei, they are very popular with those into the style, with their clothing featuring details typical of the style – such as puff sleeves, bows and ruffles.
Honey Cinnamon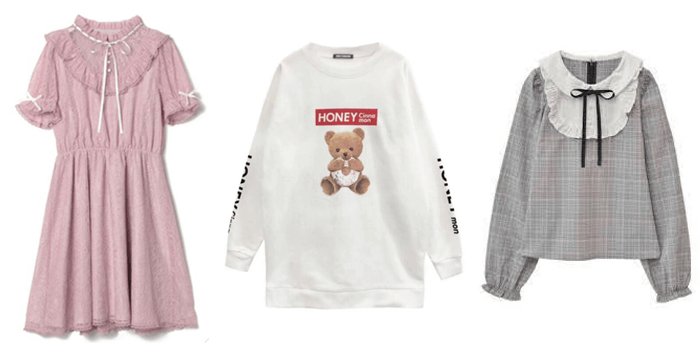 The name Honey Cinnamon makes you think of something sweet and warm, which is exactly what their clothes are. Created by Larme model Kanako Hiramatsu, their Shibuya 109 shop actually opened after they won the opportunity via the Shibuya 109 stage contest. Featuring cute vintage dresses adorned with ruffles and bows, as well as hoodies highlighted with teddy bears and ribbons, Honey Cinnamon's designs are both elegant and bold, perfectly encapsulating their concept of 'stylish and sweet young girl'.
SwanKiss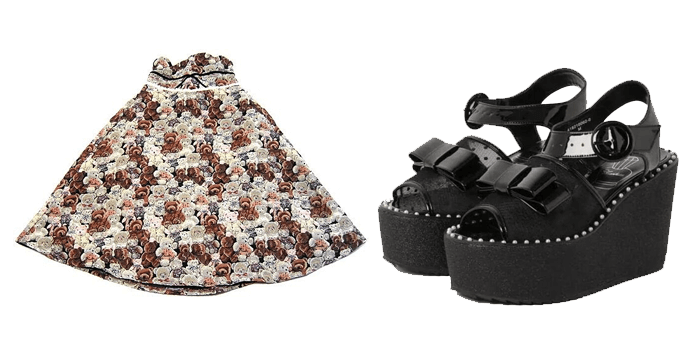 Associated with Larme Kei and Yumekawaii, SwanKiss' unique style stands out amongst the other brands at Shibuya 109. An adorable reimagination of vintage 30s and 40s styles, featuring tweed and lace highlighted with pearls and rhinestones, their designs are simultaneously classic and elegant as well as modern and youthful. Whether you're a fan of Larme style or vintage clothing, SwanKiss are sure to add some cute additions to your wardrobe!
Punyus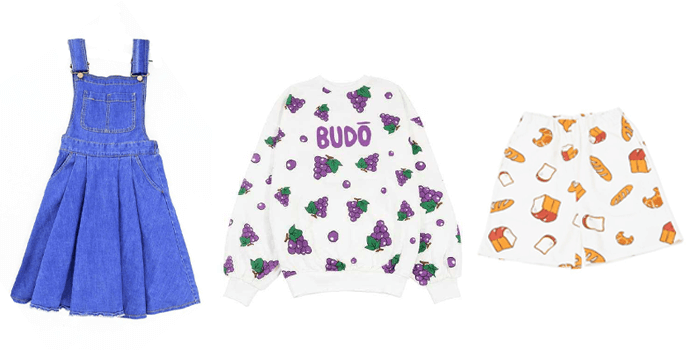 Founded by plus-size comedian and actress Naomi Watanabe, Punyus is a fun and fashionable brand that offers a wider range of sizing than the majority of Japanese fashion brands. In fact, the name 'Punyus' loosely translates to the word 'chubby'! Not only are they great for plus-size people, but their designs are also very versatile, from colourful graphics shirts to well-fitting basics. Plus, they've even teamed up for some great collaborations, including Sailor Moon and Tokyo Disney Resort. What more could you want from an affordable plus-size clothing brand?!
Fig & Viper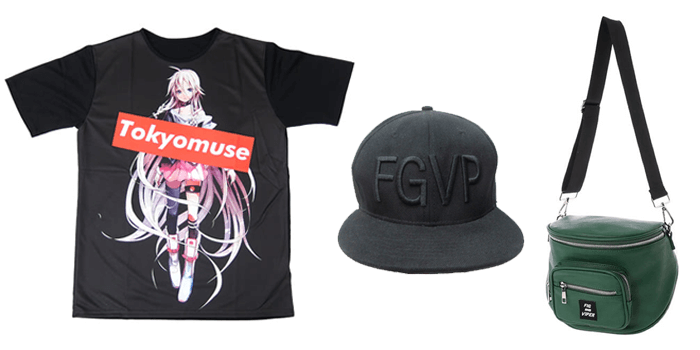 Fig & Viper is a cool and trendy brand founded by Alisa Ueno, the successful model, DJ and designer. The concept of the brand is for anyone, regardless of age, to enjoy fashionable clothes at an affordable price range and that is exactly what they do. From graphics shirts to oversized suits to all the shoes and accessories you could ever want, everything that Fig & Viper puts out is effortlessly on-trend. If you're bored of regular old high street clothing, it's definitely worth checking out as you are sure to find something you'll like!
How to Buy using FROM JAPAN
Now you have learnt more about some of the top shops in Shibuya 109 but how can you buy these cute and stylish clothes? This is where FROM JAPAN comes in! Using our easy service, you can shop via these brands' webshop or via auction services to find exactly what you're looking for. Simply sign up, read our easy to follow guide HERE and you can start shopping for your next outfit!