This blog post is guest written by one of our One Map by FROM JAPAN team members, Ariel! Enjoy!
Learn all about affordable but cute Japanese fashion brands!
Japanese fashion has been changed a lot in the past years, and it's clear how different styles, from the closest countries, have been influenced and transformed what is now the current fashion.
One thing that have never been changed, however, is that the kawaii かわいい (cute) style is still the preferred one by Japanese girls!
Nowadays, together with this style, we can see a more classic look loved for any everyday outfit, where the concept of "comfortable and simple" has rapidly gained a big spot in the heart of Japanese women of all ages.
The recent influence of Korean fashion has forged a new style in Japan that is yelling "cool" vibes thank to sophisticated looks that are gaining rapidly popularity.
The brands we are going to introduce in this article are one of the most loved brands among Japanese girls not only for the pieces and styles always on point but for their affordable and competitive prices!
If you are ready, grad your favorite cup, fill it with good coffee or tea and get ready to be surprised not only by these brands, but also by the atheistic selection of clothes we have carefully selected.
---
1. WEGO
One of the most surprising Japanese brand. Although WEGO is targeting mostly teenagers, the choices available can also fit the taste of many young women.
Good quality clothes and accessories have with affordable prices are one of the secret of this loved brands that allowed the company to grow a lot in the past years.
Wego also release different collaboration during the years that won't disappoint you!
You will never get boring with their design that are always looking at the current trends whenever what you are looking for its cute or cool, we believe you will be able to find what you're looking for. With autumn season getting close, bright and colorful colors has been replaced to neutral and cold tones without miss the chance to always be chic, on trend but also somewhat cute!
Jeans
We have selected the below wide legs jeans, currently on trend in Asia: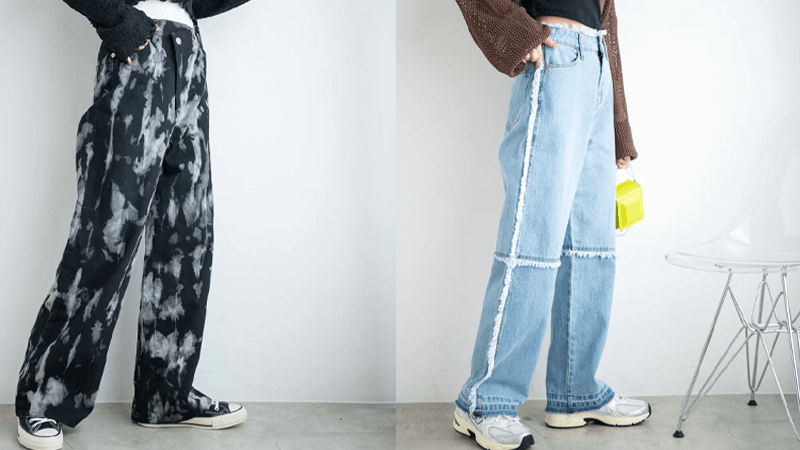 Dresses
If you're not a jeans person, don't worry as our selection also includes some dress (one-piece clothes) that will make people ask "where have you purchased it?".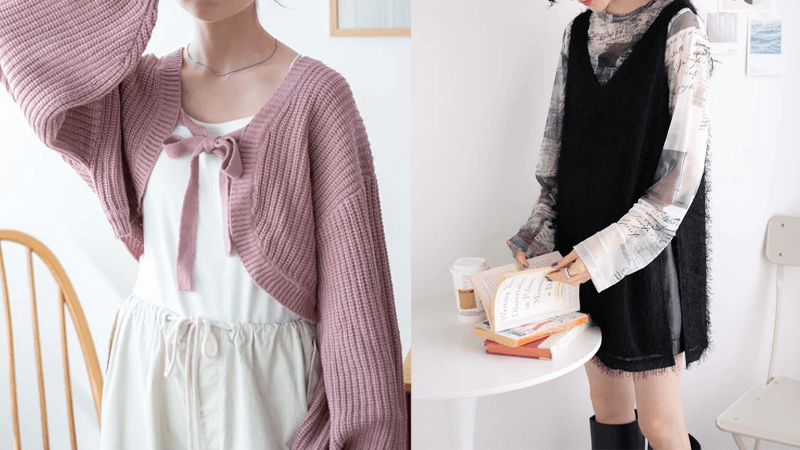 Accessories
Wego's accessories are on another level and cannot miss in your purchase! We have selected two cute bags that are on trend right now and hair accessories to match them!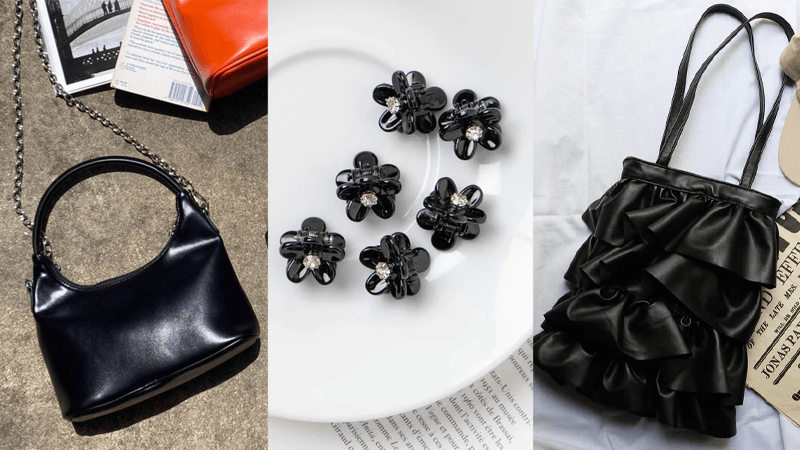 Visit the WEGO Online Store here!
---
2. Honeys
As mentioned at the beginning of this blog, the kawaii (cute) style is still the most loved fashion style among Japanese girls. And if you also like pink and bows, this is the brand for you!
Honeys is a very affordable brand that can make happy teenager and women of all ages thanks to their large range of clothes from cute dungaree to to formal work clothes!
Honeys also have a good selection of shoes and bags. Their clothes quality is medium-good and changes a lot depending on the type of clothes, however, overall, you won't disappoint considering their affordable prices!
We have selected the cutest pieces from their new Autumn collection that will make you want to update your closet right away!
Dresses
An interesting fact is about Japanese women that in the past years have start wearing a lot more long dresses and long skirts due to their convenience. Subway and train station usually have a lot of stairs and escalator, and it's very comfortable to wear a piece for which you don't need to worry about "unwanted sight", on top of this, these clothes also look very elegant!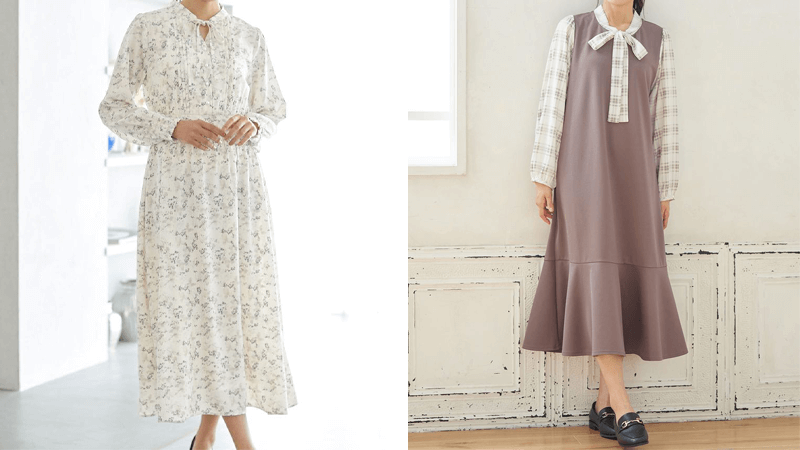 Skirts
It's indeed true that once you try long skirt or dresses, it won't be easy to go back!
Moreover, if you are an autumn season lover, you can't miss these pieces with warm tones that will make you want to jump into autumn right away!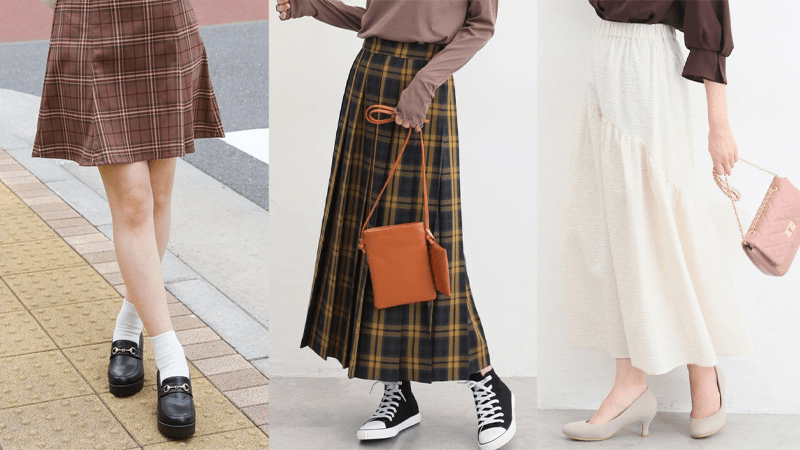 Tops
"With a cute skirt, you need a good shirt!" and here is our selection of these shirt with so many cute details (ribbon, lace etc)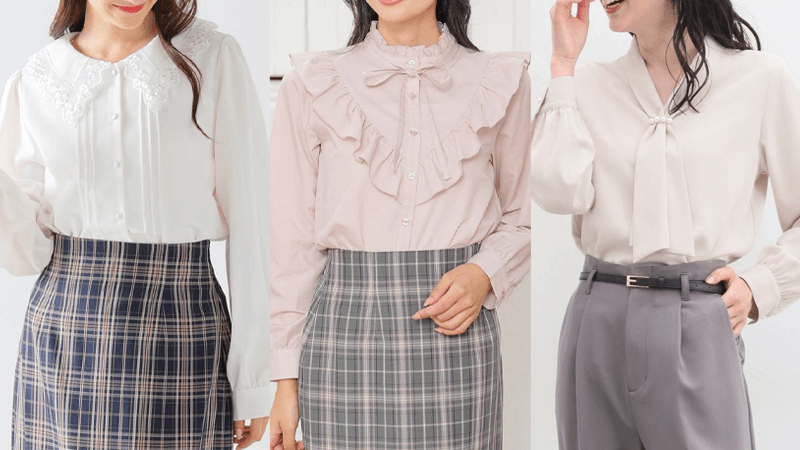 Bags
We strongly suggest Honey's bag with their cute design and interesting shapes like the one below (heart shape).
Their bags are designed in order to complete the cute outfit available on their collection!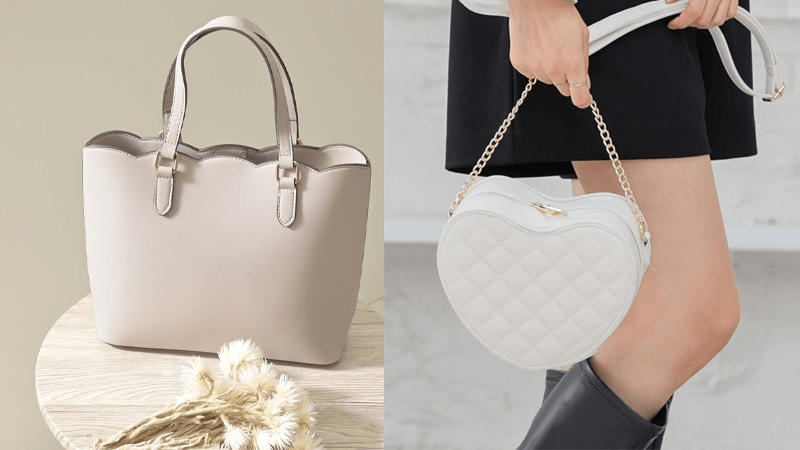 ---
3. GRL
The third brand we are introducing in this article is not unknown and you might have already heard about this brand in our article about Yukata sets.
However, GRL (グレイル)  is the most famous brand among Japanese girls, if we can explain in few words, we think GRL represent the perfect cute and chic Japanese style. Their prices are the most affordable among these brands and the reason is mostly thanks to their items are only available online.
GRL is also famous for having famous models (Nanase Nishino, Asuka Saito and idols).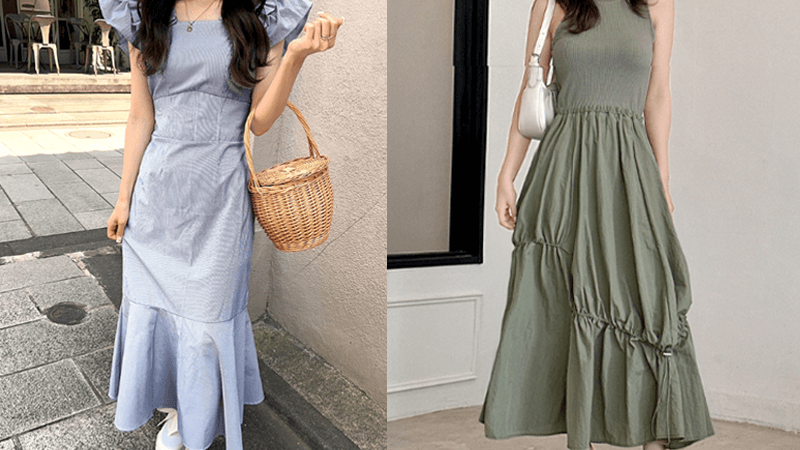 In this selection of items we have collected the best modern cute looks with balanced colors (black, grey, blue and white).
Long skirt, again, is a must-item, however compared to brand like Honey's the style of the skirt is drastically different, giving more chic and elegant vibes rather than cute.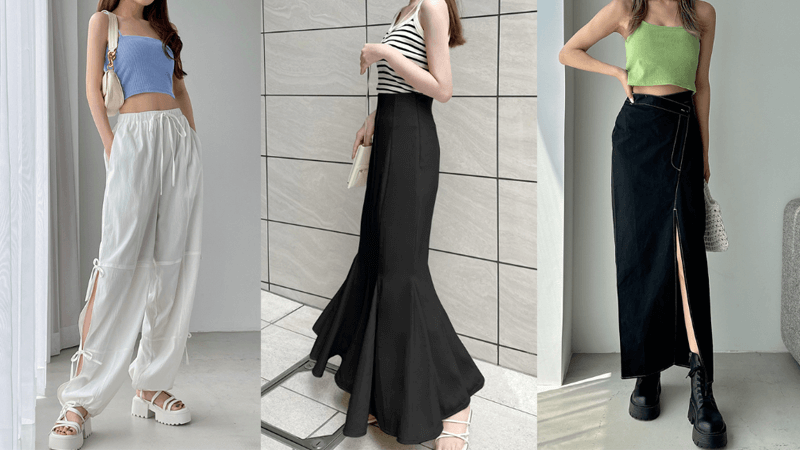 The tops available on GRL are also adorable, however you will be shocked by the selection of available items of this brand. We suggest getting comfortable as scrolling all the categories and items will take you a full day!
For any perfect outfit, accessories cannot be left out! At GRL accessories can be very affordable with prices range of 700 yen – 2000 yen and you will be able to find aesthetically pleasing accessories as the ones we have selected: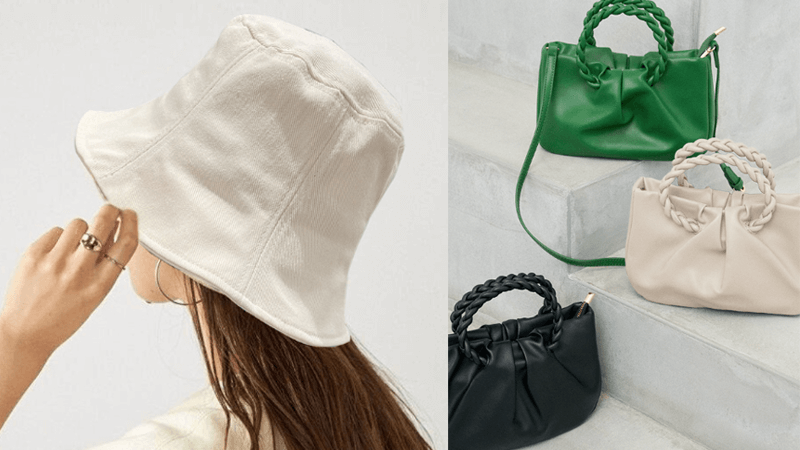 Visit the GRL Online Store here!
---
4. GU
We understand that, at this point, your cart might be already full of clothes and accessories from the so-far introduced brands, however this last brand we are introducing is for sure a brand that will find a spot in your heart (or cart! 🙂)
You might already be familiar with Uniqlo, a Japanese brand well known worldwide.GU is also part of Fast Retailing ファーストリテイリング, the group that is handling these brands. We can assure you that their clothes are loved by Japanese girls and women!
Following the steps of Uniqlo, GU also offer basic items mixed with some trend design and their affordable prices will make you feel in love with this brand! One strong point about GU is its "inclusivity" thanks to a range of sizes offered (XXL and 3XL) that most Asian brands usually don't offer.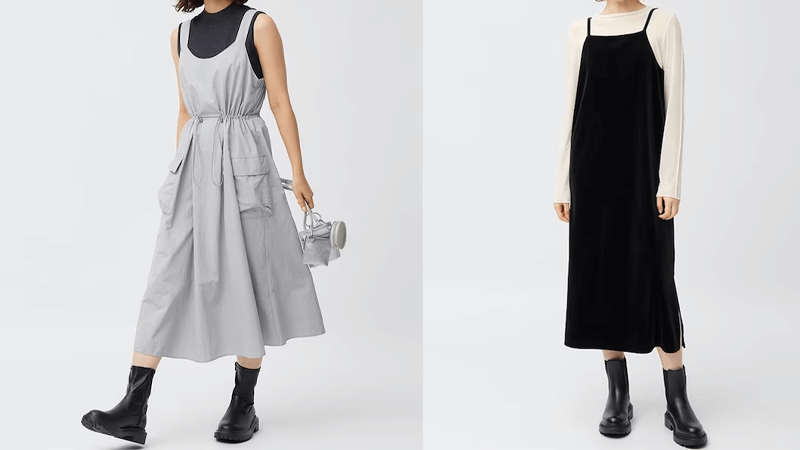 The items we have selected from the current collection has a lot of gray tones that make these looks very cool and on point!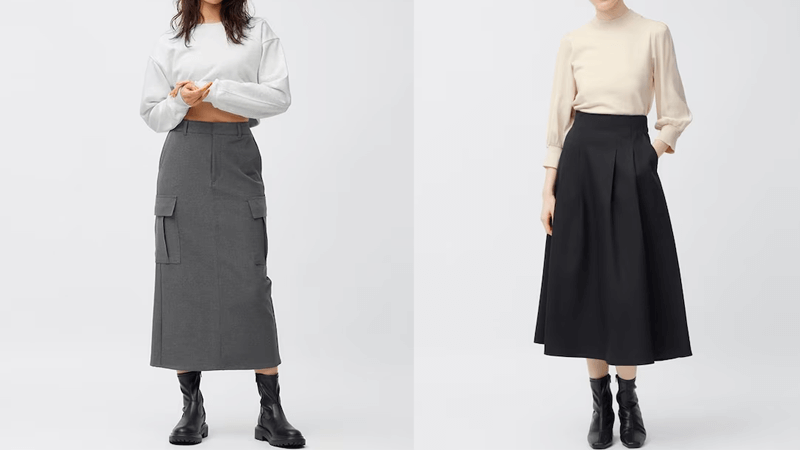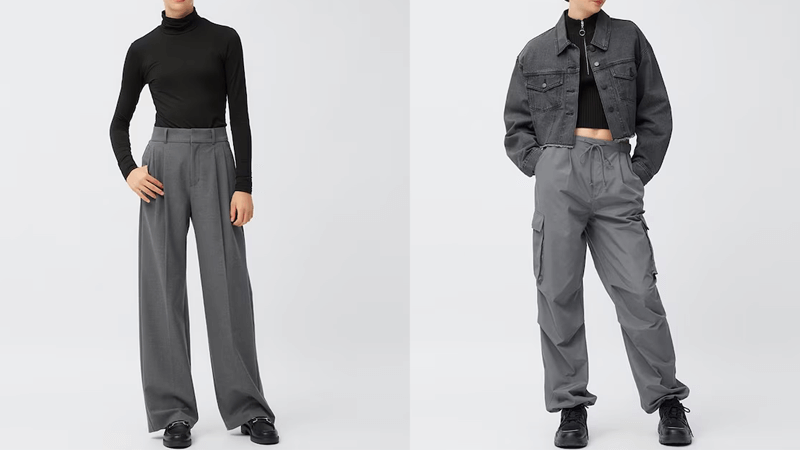 Check out these tops that can fit everyone's taste thanks to different available styles (cute, comfortable, sportive) and in different sizes.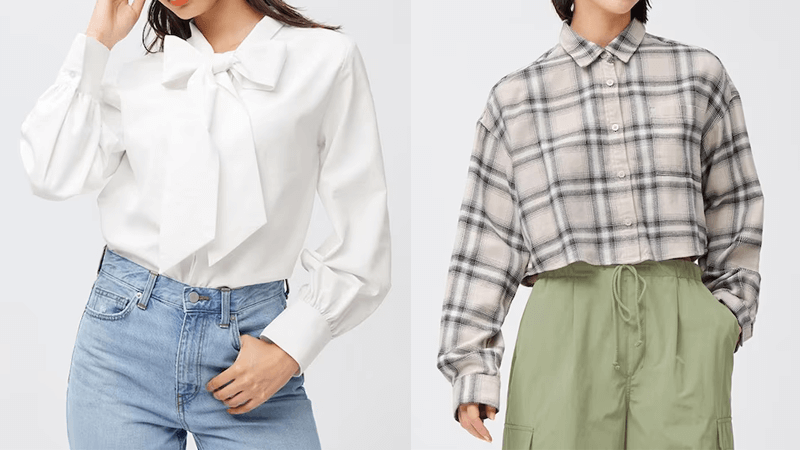 GU accessories are affordable but with a good quality that will make you feel in love at first sight (or "wear"!)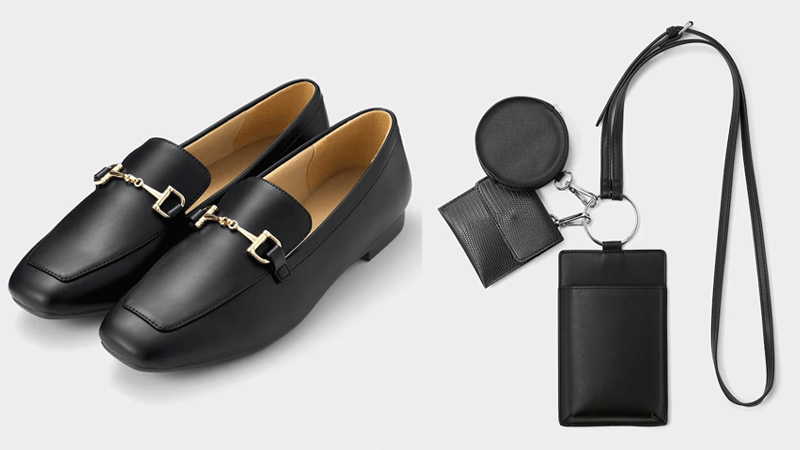 Visit the GU Online Store here!
---
How to Order Japanese Fashion Items from Abroad
If you're not in Japan and wondering how you can order items from these amazing Japanese fashion brands for yourself, then we got you covered! One Map by FROM JAPAN is a proxy shopping service that gets items from Japan shipped to you from anywhere in the world!<
You can check out the online store of the brands that we listed with the URLs included above, but if you're new to our site, make sure to check out this blog post to understand how to start making orders! If you want to order from GRL, we've also written about one more easy way for you to purchase items from GRL through our service in this blog post!
Now that we have shared these affordable Japanese fashion brands, we can't wait to see your updated closets with new cute, chic, on trend Japanese clothes!
Once you have purchased your items with One Map by FROM JAPAN, share your purchase picture with us through social media!
Stay safe and … chic!
Ariel