Let's face it, affordable doesn't sound sexy. The mere mention of the word conjures up an image of budget-friendly but plain clothes. Besides, for most men, thinking too much about the way they dress can be interpreted as the most unmanly thing ever. Fortunately, the 1990s gave us the metrosexuals which later turned into the street style rebels. Pioneers like David Beckham, Kanye West and ASAP Rocky have shown many a man that being fashion-conscious does not compromise one's masculinity. And naturally, where a celebrity goes, their fans are quick to follow—with a budget. Thankfully, brands have risen to the occasion! While some may shun fast fashion, under the misconception that price is indicative of quality, dressing on a budget is easier than ever thanks to the commitment of high street brands to sartorial elegance. Read this article for Japan's top five affordable menswear brands if you are looking to upgrade your wardrobe!
Beams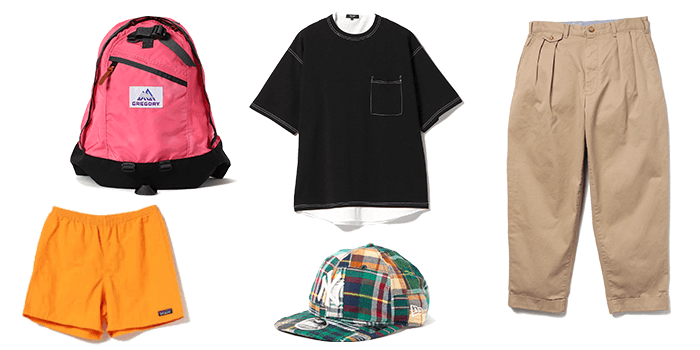 Modelled after the 'Ivy style', Beams was established in 1976 by Etsuzo Shitara and Osamu Shigematsu. Shigematsu's love of vintage fashion, particularly the classic Americana variety, led to many-a buying trip to the US. But the physical differences between American and Japanese men meant that Japanese consumers had to have their purchases tailored. Shigematsu, a devotee to flawless tailoring, was known to work with suppliers to customise pieces for the Japanese physique. The result is an iconic brand known for its semi-couture quality.
Beams menswear is all about interpreting international styles (French casual wear, European tailoring and American preppy style) with a Japanese lens to create something completely unique. Argyle checks, letterman jackets, corduroy, and an autumnal colour palette, their menswear sub-label, Beams Plus, is a preppy, nostalgia dream. But that is not all the sub-label represents. At its heart, it reflects a desire for authenticity and a commitment to a detail-oriented, quality-minded construction that can be worn for a lifetime. Check out Beams Plus for timeless menswear that celebrates the golden age of American style.
Urban Research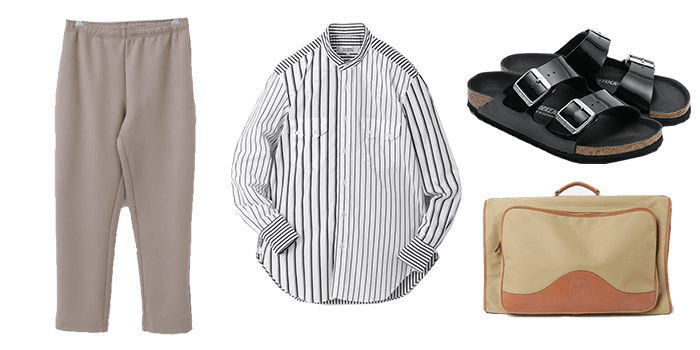 With a flagship store in Tokyo's swanky Omotesando Hills, Urban Research is quickly becoming one of Japan's fastest growing brands. The concept of this lifestyle brand is unique clothing for urban people, and their customers include squealing teenagers, middle-aged musicians and everything in between. In typical lifestyle brand fashion, Urban Research sells everything from perfumes and candles, to kitchen and bathroom goods like towels, mason jars, table cloths—and even jam!
Urban Research's menswear is full of casual sporty pieces in calming, neutral tones with a touch of contemporary Japanese sensibility. And because the brand never shies away from a collaboration, Hypebeasts will most likely know Urban Research for its collaboration with New Balance on the minimalist COMP100 sneaker. Suffice it to say, whatever you are looking for Urban Research has it!
Hare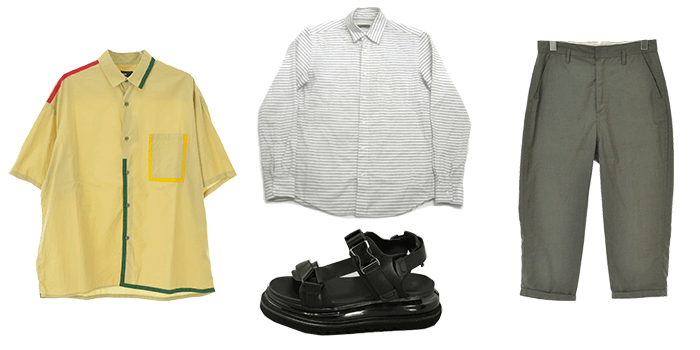 Street style, but upgraded. Hare, launched in 2001, offers casual but sharp garments influenced by art and an eye for style. Free flowing robe-like coats, obi-cinched anoraks and danjuro printed tees, Hare has quickly become known for pieces that are imaginative, youthful, and grounded in Japanese culture. This brand is not for the faint of heart! Hare's Spring/Summer 2020 collection featured coral trench coats, origami pleated trousers and tailored shorts suits. And while the brand offers a range of unisex pieces, some of the best Hare designs are exclusively for the boys.
United Arrows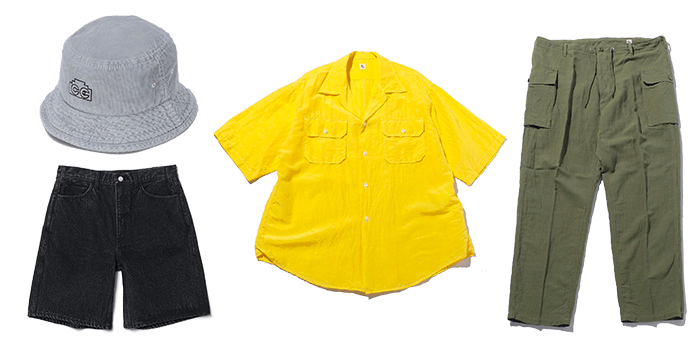 Last year, United Arrows opened its 256th store in Roppongi Hills. This contemporary Japanese label founded by Beams guru Osamu Shigematsu in 1989 sells a variety of international and domestic brands alongside its main line and subsidiary labels. United Arrows is a mainstay on the streets of Tokyo thanks to designers Poggy Kogi and Yasuto Kamoshita who have each brought their own aesthetic sense to the brand. Kogi brings a funky electric vibe, while Kamoshita brings Saville Row level tailoring. But the brand is united (pun intended) by a strong grounding in Japanese style.
Menswear pieces include collaborations with The North Face Purple Label for the water-repellent, relaxed cut Field Denali Jacket, as well as Dr. Martens for bespoke premium snaffle loafers in two colourways: black premium Luxor leather and bottle green premium Hi suede. Their latest collection features hats, denim, striped tees, button down shirts, and so on. Their oversized polo shirts, a collaboration with Russell Athletic, adds a modern touch to the classic tee with dropped shoulders and elbow-length sleeves—a great way for men to be effortlessly stylish with an edge.
niko and…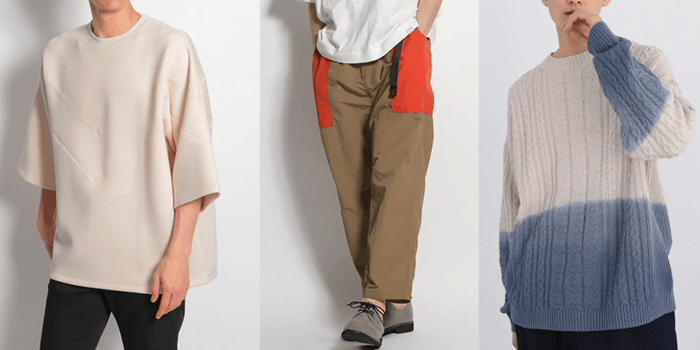 niko and…, located in Harajuku, is a high street brand specialising in preppy-casual menswear. The store was originally designed with the city of Portland in mind. Brand staples include tote bags, music, plants, books, magazines, and coffee sourced from or inspired by Portland. Checkered chinos, button down shirts and casual tees are just some of niko and…'s menswear staples. (The words normcore and A.P.C. come to mind.) But niko and… is more than that. It's a brand that is determined to meet the needs of people, and is committed to tailored, neutral classics that make it a timelessly chic option for men.
Shop Japanese Menswear with FROM JAPAN
FROM JAPAN is a proxy bidding and shopping service that allows you to buy straight from the source, while avoiding the inevitable logistical hassle that comes with buying from abroad. FROM JAPAN acts as a bridge between companies based in Japan and consumers from all over the world.
Shopping is made easy with FROM JAPAN. Note down the details of the pieces you want to buy, and then head over to FROM JAPAN's website. FROM JAPAN will then confirm the price and availability of the pieces. Once everything is confirmed and paid for, FROM JAPAN ships the product to your country, and you receive them within one to two weeks. Everything is so simple with FROM JAPAN so get shopping!