Vintage shops are a huge part of Harajuku style. Your favorite Instagram co-ords have at least one piece of vintage in them. Vivienne Westwood shopper bags, comically chunky Buffalos, or Dragon Ball Z figurines… Hey, it's Japanese street fashion, anything can be an accessory! And since the majority of us can't go to Tokyo for a Harajuku-style shopping spree, the internet has quickly become a best friend. Most people expect a scuff mark or some discoloration whenever buying second hand — but that is so not the case in Japan! The pre-loved fashion scene has pieces that are in such good condition, you'd think you were buying new. E-commerce sites give international audiences access to secondhand pieces from brands like Hysteric Glamour, BAPE, and Supreme. And there's no better pre-owned fashion site than 2nd Street.
With over 700 stores, 2nd Street is one of the best secondhand shops in Japan. The thrift store chain is jam-packed with great menswear and womenswear. Their stock ranges from luxury streetwear to high-street but they are best known for their exclusive collection of sneakers and watches — so hypebeasts take note! And for those of you looking to be a bit more environmentally conscious about your fashion choices, 2nd Street's 'Reuse' ethos is a shining light. Millions of tons of clothing end up in landfills every year. Their 'Reuse' approach is all about driving up the sale of used clothing in order to reduce waste around the world, so shopping at 2nd Street means you can look fashionable and save the world at the same time.
How to buy from 2nd Street
The Japanese version of the 2nd Street website does not ship outside of Japan, so you'll to need a proxy shopping service like FROM JAPAN. Shopping with FROM JAPAN is a breeze because they make it super easy to buy and pre-order a whole range of Japanese-exclusive items! Read on to find out more.
Step 1. Go to 2nd Street's official homepage.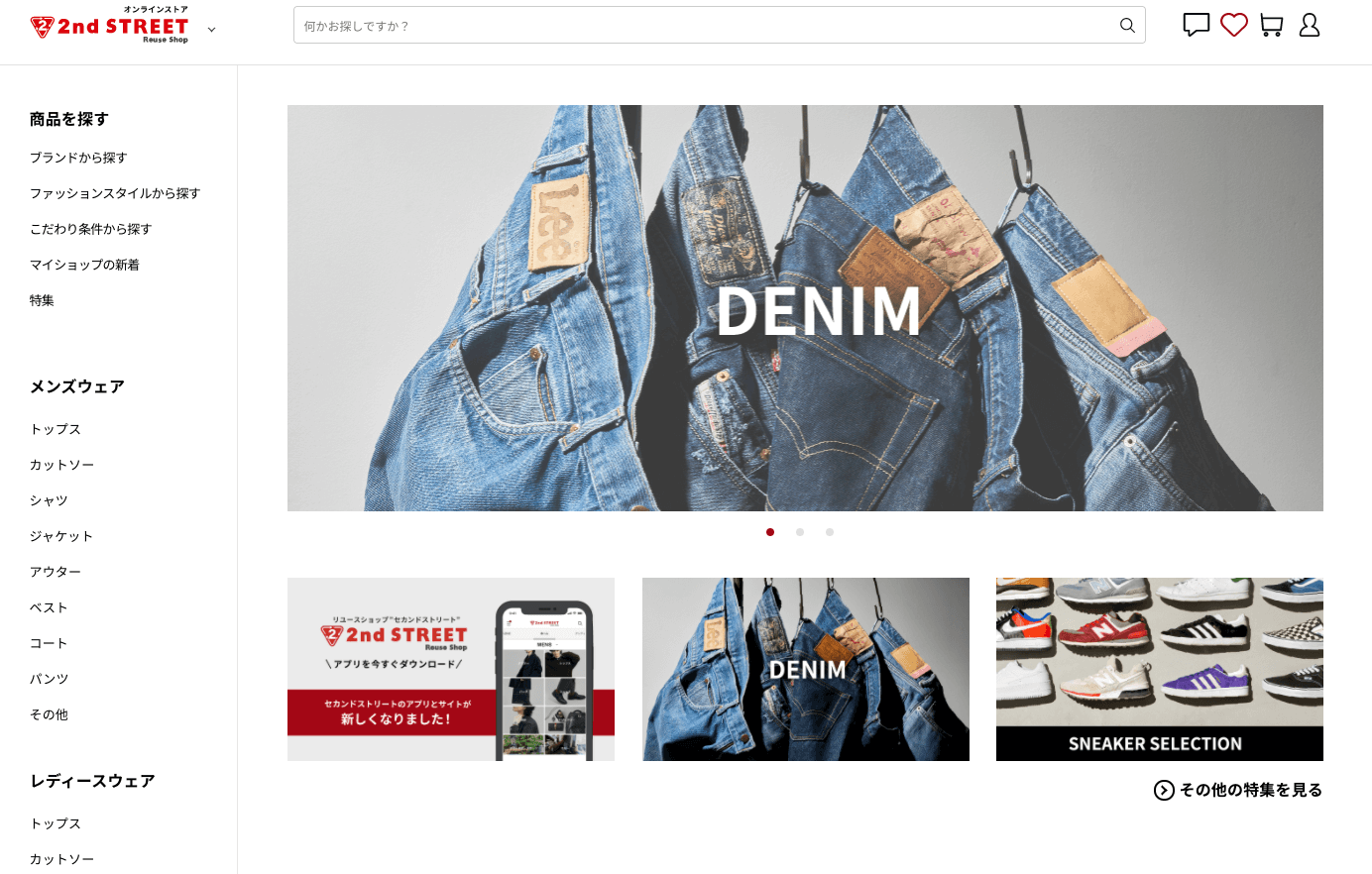 When 2nd Street's homepage loads, you'll quickly notice that the website doesn't provide any English language support. But, thank god for technology because you can make use of Google Translate to help you navigate the site. If you have a specific query about something on the site, you can contact FROM JAPAN's multilingual Customer Service team who can help with any Japanese language trouble you may be having.
Step 2. Start searching!
There are a couple of ways to search for an item on the 2nd Street Japan website. If you are just browsing, you can scroll down the page and you will find pictures for each style category. For example, you can click on the picture of the lady in the denim jacket and it will take you to a page that looks something like this: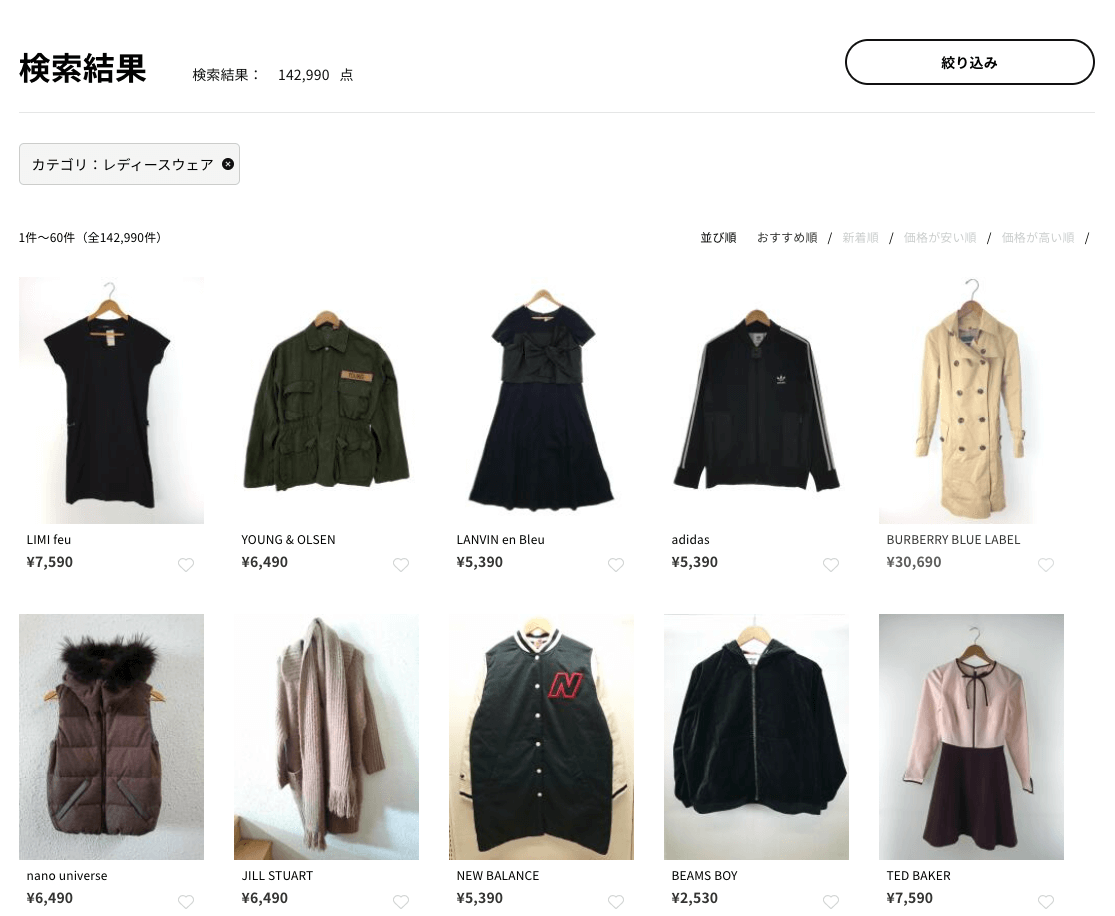 The page includes all 2nd Street womenswear but that's an awful lot of product to scroll through so why not have a go at using the filter function. In the top right-hand corner, you will find the word 絞り込み (filter results). Click on it and a window will open up allowing you to narrow down the price range, color, and size. Unfortunately, the categories listed here do not have pictures, so you will definitely have to break out the Google Translate. When you are happy with your filter selection, you can scroll down the window and click 条件を設定する (set ) to confirm and browse away!
If you are shopping for a specific brand, you can use the search bar at the top of the homepage. Just type in the name of the brand you are interested in (English is okay) and then hit enter. It will take you to a page that looks like this: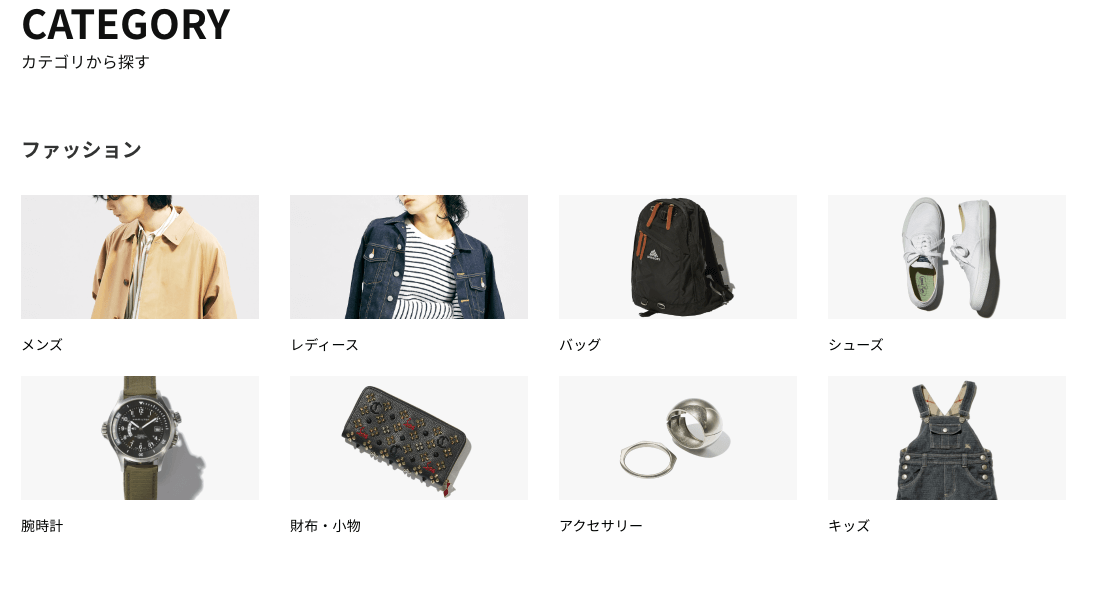 Scroll away to explore the brand!
Step 3. Check out the item details.
Once you have found something you want to purchase, make sure to review the item details (sizing, composition, pricing, etc.) before placing an order with FROM JAPAN. 2nd Street Japan has an extensive summary of item details so please make use of it. We also recommend that you pay attention to the prices whenever shopping on a Japanese website. 2nd Street Japan includes VAT in the price of the item, but it is normal for Japanese retailers to calculate tax separately.
Step 4. Create an account with FROM JAPAN and then copy and paste the URL of the item page into FROM JAPAN's search bar.
Once you've double-checked all of the details on your item, it's time to place your order! All you need to do is copy the URL of the item and paste it into FROM JAPAN's search bar like below:

Step 5. Hit search and complete the order form.
Once you've hit the search button, you will be taken to our price quote request form where you will have to fill in the details of your order. Below is an example of a completed form.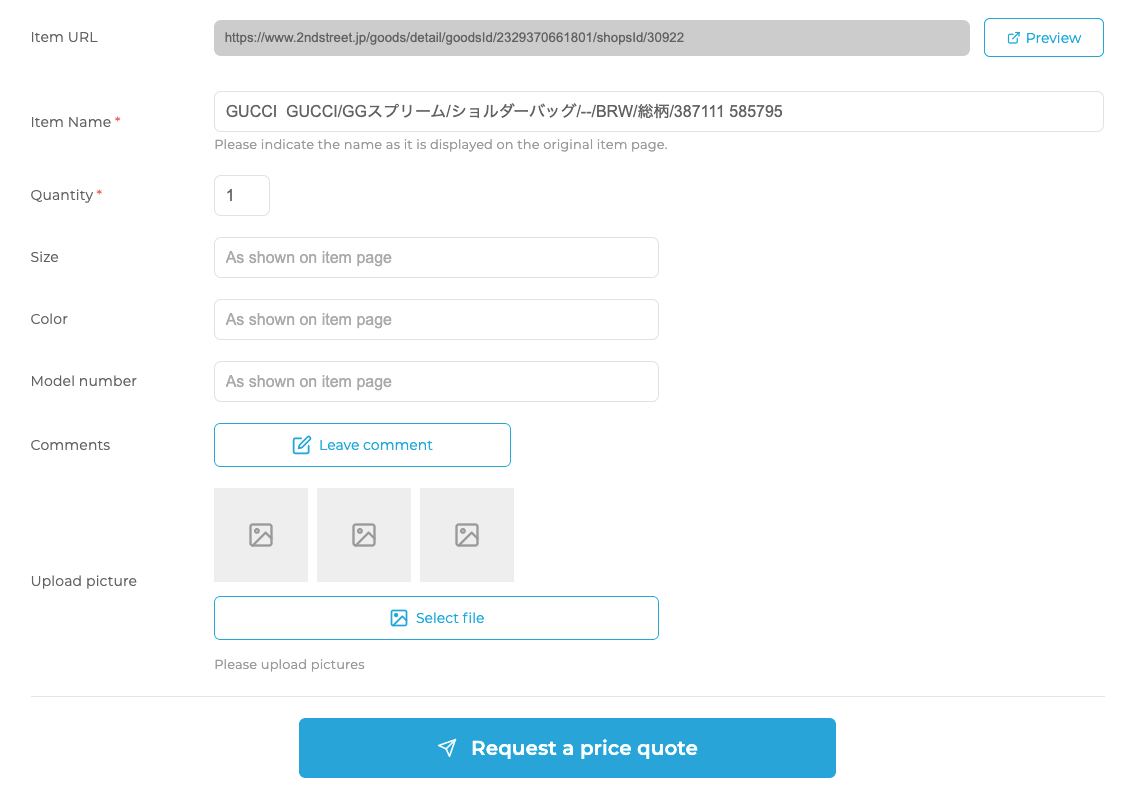 You will need to fill in the name of the item exactly as it appears on the site and provide the desired quantity of the item. Make sure to fill in the fields about your preferred size, color, and design if applicable because we need this information to proceed with your order. You can leave us a comment if there is any extra information you wish for us to know. Don't forget to double-check all the details before sending it to us!
Once we've processed your price quote request, our Shopping Team will send an invoice with the cost breakdown of the item. If you are planning to buy multiple items from 2nd Street Japan, you will need to request a separate price quote for each item.
After you have received all invoices and Charge 1 has been paid, your items will be shipped to our distribution center. Once all your items have arrived at our warehouse, you can choose which items you would like shipped together and select your preferred shipping method. At this point, you will be sent to the Charge 2 payment page. Charge 2 includes international and domestic shipping fees, as well as the fee for our Product Protection Plan. 2nd Street Japan charges a flat shipping fee of 550 yen (including tax) for delivery.
We recommend that you check out our usage guide for more information about our process. If you have any more questions on how to use our service, our Customer Service team will be happy to help. Enjoy shopping at 2nd Street with FROM JAPAN!