Many people judge those who love luxury designer brands as being shallow, but we know better. Wanting designer clothes, shoes, and accessories isn't just about wanting to be seen in expensive things. While some may feel that way, there are many who do it for the cutting edge styles, attention to detail, hand stitching, quality materials, and a true appreciation for the beauty of an expertly designed and skillfully crafted item. Fashion is art.
Fast fashion trends have caused some changes recently though. More brands are releasing new items much more often. Before, everyone had time to cherish the item they got and save up for next season. Now, with brands having drops weekly, it's hard not to feel like you're missing out, and worse, people are treating their designer clothes like they're disposable.
Luckily, not everyone feels that way. Due to the unique fashion scene and fashion-first attitudes in Japan, it has become a hotspot for buying people's pre-loved designer goods on resale at a discount. Let's go over some top reasons people are flocking to this option and how your wardrobe and wallet could benefit.
Prada Purses at Amazing Prices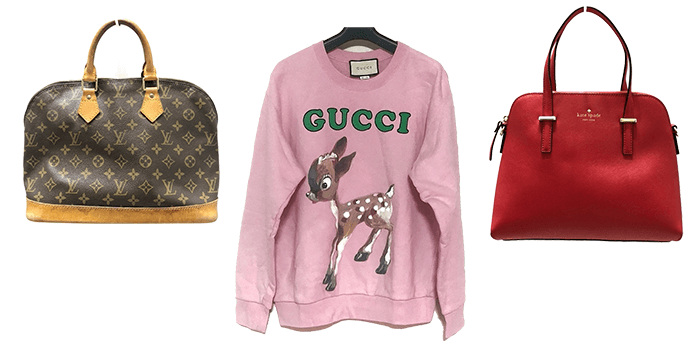 One great thing about shopping for pre-loved luxury designer brands on a proxy site like FROM JAPAN is that there's a wide variety of items for a range of prices. People get some amazing deals by bidding thoughtfully and strategically, resulting in a designer item at a fraction of the cost, while some items can be purchased without bidding for less than $100 USD! That's a huge discount!
Not all items can be found at such low prices, but they're very often hundreds less than buying them from the designer first-hand. No matter your budget, you should be able to find something you love here.
The Convenience of a Complete Collection
Some people wait in line all day for a new fashion drop just to finally get up to the front and be told that they're sold out. Wouldn't you rather be sitting on the couch in your pajamas, maybe sipping a glass of wine, scrolling through hundreds of items to choose from?
Being such a huge fashion nexus, Japan has all the top international brands that you love. Plus, there are many Japanese brands and styles that are harder to find in the US. Lolita fashion is extremely popular in Japan so it's much easier to find the brands and items you're looking for.
Bet on Buying Better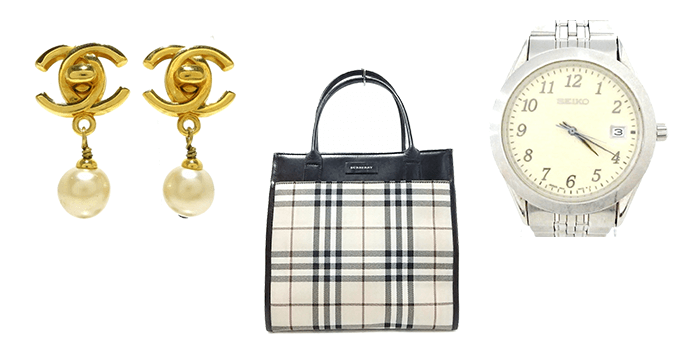 One of the worries people have when online shopping for things like pre-loved designer bags is the possibility of buying a counterfeit item. Fortunately, Japan has extremely strict laws and punishments in place for that, so the risk is a lot lower when shopping there.
Another concern is the condition of the items. People in Japan, however, are known for being fashion-forward as well as having a great eye for quality vintage clothes. They take their fashion very seriously and keep their clothes in excellent condition. These aren't your standard American rich teenagers who just buy the newest designer items for clout then toss them when they get dirty. These are serious collectors who spend a lot of time, effort, and research learning how to best maintain them to keep them like new, and selling them afterward so they can afford new ones and be sure that the clothes are still loved and well-cared for by others, hence the term pre-loved clothes.
Items & Brands Best Bought in Japan
They have a huge selection of fashion! You can buy everything from clothes and shoes to purses and accessories. Sometimes you can build entire outfits for the price of one retail designer item! They have all the top luxury designer brands like Gucci, Louis Vuitton, Prada, Dior, Supreme, and more. They also have some great specialty brands like Angelic Pretty for all the Lolita fans out there. They also have a variety of other, non-fashion categories where you can find some really great deals on interesting things.
The How-To Guide from the Go-To Site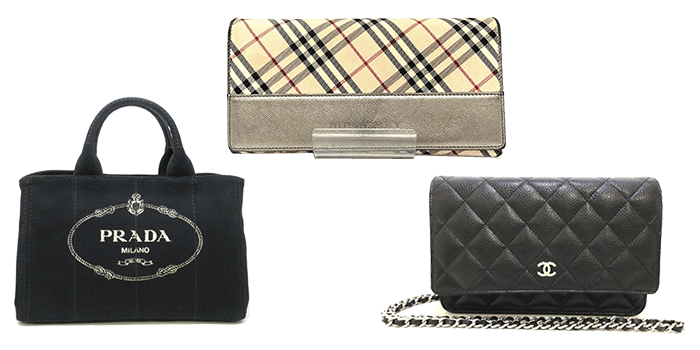 For those of you thinking, "Okay you've convinced me! How do I get my hands on these amazing clothes?" I have good news for you. We have a Usage Guide that walks you through it step by step. Here's a quick summary to give you an idea of how easy it is.
Find the item you want to buy.
Check the details of your item.
Create an account with FROM JAPAN and copy and paste the URL of the item page into FROM JAPAN's search bar.
Hit search and complete the price quote request form.
Wait for your FROM JAPAN price quote.
Bottom Line
People who love top luxury designer brands know the value of going to the very best for what you love most. Japan is the very best there is when it comes to great condition pre-loved designer bags and clothes. All that's left to do is enjoy the shopping and savings of buying FROM JAPAN For more information on FROM JAPAN's service, please check our usage guide and Q&A pages. You can also start your designer second-hand shopping on FROM JAPAN's FJ Fashion homepage!!