Tomica has been a leader in innovation since it opened its doors for business in 1970. One of the highlights of Tomica die-cast models is the Dream Tomica Series, which are models inspired by popular children's characters.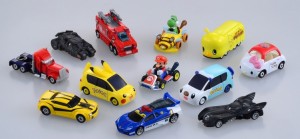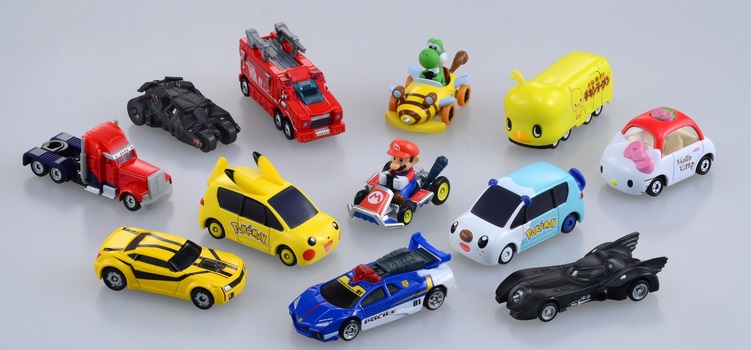 Dream Tomica Series: Pokemon
One of the most well-known Dream Tomica Series product lines in Japan is based on the hit anime franchise Pokemon. Short for Pocket Monsters, the characters originated as a Game Boy series owned by Nintendo. It has been used in dozens of merchandising products from garments to trading cards.
Tomica signed an agreement with Toyota in 2012 to create die-cast model cars that would resemble Pokemon and other characters in the game. The result was presented in the 2012 Tokyo International Toy Show held in the nation's capital. There were three Pokemon models presented with a scale of 1:64, and they were titled: Tomica Pokemon.
The three Toyota models used for this series were the Alphard (showing a Pokemon mural) and two Toyota Porte models for Oshawott and Pikachu. Eventually other characters were represented in the Tomica Pokemon line like the Prasel car, Minun car, Naetle car, Hikozaru, and Pochama car.
All Tomica Pokemon models had designs that made the car model look like the character, such as the yellow Pikachu car with stylized hubcaps, long ears, and a mouth and cheeks on the front bumper.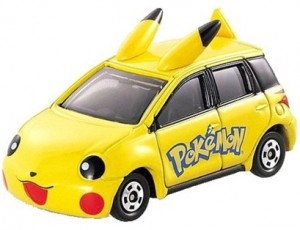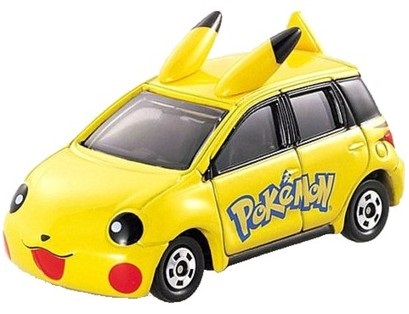 Dream Tomica Series: Batman & Transformers
The Tomica Batman car series includes two Batmobiles which were sold at double the price of a regular Dream Tomica car. Number 146 is the 1989 Batmobile driven by Michael Keaton. This was one of the top selling Batman movies so it's not surprising that it is included in this series. The second Batmobile is #148 and the model resembles the car used in The Dark Knight, which stars Christian Bale as the titular character. Of the two Batmobiles, #148 is much rarer.


The Tomica Transformers set is another thrilling part of the Dream Tomica Series. Number 142 is Bumblebee based off the 2008 Camaro, while #147 is Optimus Prime. While these models are not designed to mechanically transform, they are a good investment as their prices continue to rise, just as with the Batmobiles.


Other Popular Character Cars
Other Dream Series models that can be had are Hello Kitty, Rilakkuma, and Super Mario Kart. Hello Kitty (#152) is a cute little design. Its body is made of metal while the wheels are plastic. The front of the car is the face of Hello Kitty and the rear has a tail. Other cars in the Dream Tomica Series include Snoopy and Super Sonic Runner.