What is fukubukuro?
Every year hundreds of brave shoppers flock to Japan's shopping districts in order to participate in "hatsu uri" (初売り), or the first sales of the new year. You can expect great bargains during this time, but Japan also adds their own twist to new year's shopping with fukubukuro! Fukubukuro (福袋), or "lucky bags" in English, are Japan's answer to the humble grab bag. Stores bundle a variety of goodies into sealed bags and sell them at a heavily discounted flat-rate price. Traditionally what is inside the fukubukuro is left a mystery until opening, but recently many stores reveal the contents of the bag beforehand, with many even taking pre-orders weeks in advance.
Often the value of one or two items within the bag will be worth double the amount paid for the fukubukuro, so you need to be early on the 1st or 2nd of January if you want to get your hands on one! It's not uncommon to see swathes of hopeful shoppers lining up in the cold the night before in order to get their lucky bag of choice.
What kind of fukubukuro are available?
One of the best things about fukubukuro is the sheer variety! From high-end jewelers to coffee shop chains, it seems like almost every store in Japan prepares some sort of fukubukuro coming out on New Year's day. The prices of fukubukuro are generally between 1000 yen (approx 9 USD*) to 20,000 yen (185 USD), but the luxury department store Mitsukoshi once sold a set of bags for 150 million yen (1.4 million USD)! Whether you're looking for homeware, clothing or electronic goods, there is a fukubukuro for you. Check out our top picks from 2019's selection of fukubukuro below!
*rough approximations based on current exchange rates.
Popular fukubukuro 2019
Pokemon Center Fukubukuro 2019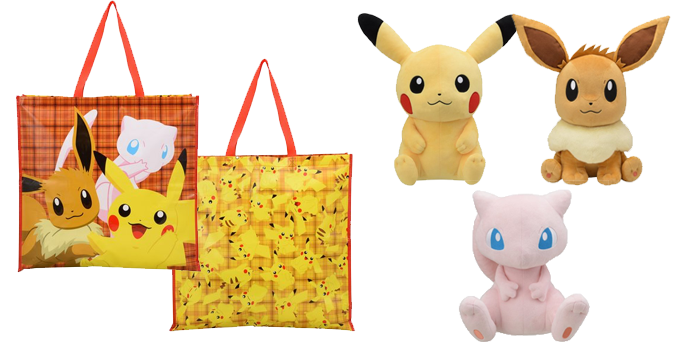 The Pokemon Center fukubukuro was one of the highly-anticipated lucky bags of the year with hundreds of people lining up for hours for the chance to get their hands on one. 2019's fukubukuro offerings did not disappoint, with lucky customers getting around 25,000 yen (230 USD) worth of merch for just 4000 yen (36 USD)! Each lucky bag came with one Pikachu, Eevee or Mew fukubukuro exclusive plush and lots of randomly selected items such as plushies, mascots, and stationery.
Mister Donut 2019 Fukubukuro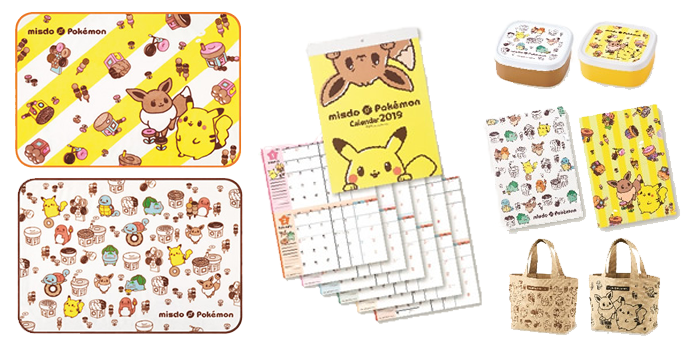 This year's Mister Donut fukubukuro would make a great replacement for those who missed on out on the Pokemon Center lucky bags. As with previous Mister Donut fukubukuro, there are three tiers of pricing: 1,080 yen (10 USD), 2,160 yen (20 USD) and 3,240 yen (30 USD). Each bag contains a coupon for donuts (amount dependant on which bag you bought) as well as tons of adorable Pokemon goodies predominantly featuring Pikachu and Eevee! Depending on the size of the bag purchased, you can get your hands on themed blankets, plastic contains, calendars and a mini tote with super-cute Pokemon designs!
Starbucks Fukubukuro 2019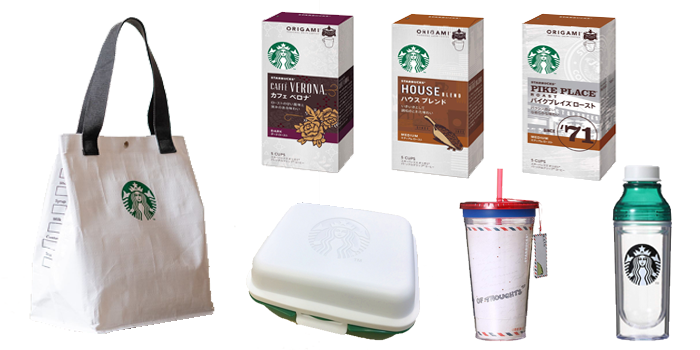 The Starbucks fukubukuro is another eagerly-awaited lucky bag throughout Japan. In fact, only those who win a special lottery could purchase these bags, making it one of the most exclusive fukubukuro available! The bags are 6,000 yen (55 USD) and contain an assortment of coffee and other Starbucks goods such as discount drink tickets, bento boxes, tumblers, tote bags and much more!
Angelic Pretty Fukubukuro 2019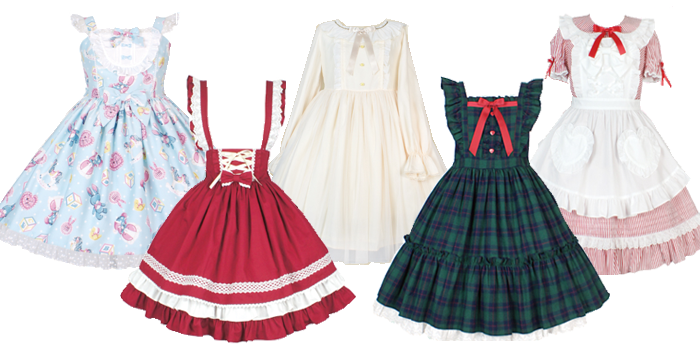 Many a kawaii fashionista line up the night before in Harajuku just for the chance to get one of Angelic Pretty's much-coveted fukubukuro. This year there was a choice of five different sets to choose from, each complete with a dress, blouse and accessories to make a full lolita outfit. Like many other brands this year, Angelic Pretty revealed the contents of the fukubukuro, but the color of the dress is left as a secret until opening! As in previous years, each dress is a lucky bag exclusive, so the only chance to get these designs is by buying a fukubukuro!
Ank Rouge Fukubukuro 2019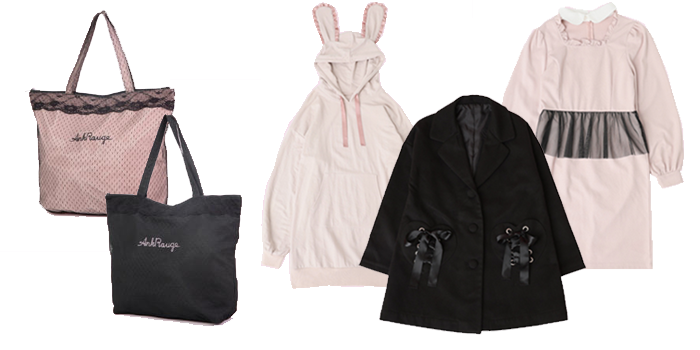 For those mourning the loss of the famous Liz Lisa fukubukuro, look no further than Ank Rouge! Ank Rouge is a popular larme-kei brand which has the same girly charm as Liz Lisa. Their 2019 fukubukuro contains six items: one coat, three dresses, and two randomly selected items. In total the lucky bag is a pricier option at 16,200 yen (150 USD), but since one new dress from Ank Rouge can set you back around 10,000 yen (90 USD) we think this is a pretty good deal.
adidas Fukubukuro 2019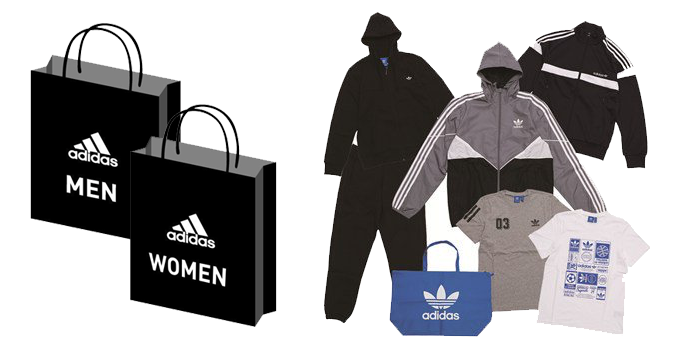 Adidas released their first fukubukuro in 2016 and ever since the bag has been at the top of many a lucky bag-shopper's wish list. This year shopper's had a choice of five different bags- originals, menswear, womenswear, boys and girls. The bags range from 8,600 yen (80 USD) for the children's sizes to 21,600 yen (200 USD) for the Originals bag. Menswear and womenswear were both 10,800 yen (100 USD) respectively. Lucky customers who managed to score this elusive lucky bag were treated to up to 50,000 yen (460 yen) of Adidas goodies! Including tracksuits, sweatshirts and a whole lot more, we think this is one of the best fukubukuro out there!
Get a second chance on fukubukuro 2019 with FROM JAPAN!
With the great value for money that fukubukuro offer, if you live outside Japan, you may be disappointed that you can't get in on the lucky bag action. What's more, most fukubukuro tend to sell out within the first day of sale and some bags even require pre-registration to even get the chance to purchase one. But that doesn't mean you have to miss out on the fukubukuro fun! With our proxy shopping service, FROM JAPAN can help you find even the most elusive of this year's fukubukuro on sites such as Yahoo! Auctions and deliver them straight to your door. That means your fukubukuro will always be lucky if you order with FROM JAPAN!